Researchers design and evaluate plastic recycling processes that are efficient, effective, and suitable for various types of plastic waste and usage contexts. Improved plastic recycling systems reduce waste and pollution while increasing product durability and attracting public awareness. In addition, plastic recycling systems play a pivotal role in diverting plastic waste away from landfills and oceans, preserving the ecosystem, and mitigating plastic pollution. This article provides you with data-driven insights about top plastic recycling examples based on our analysis of 1125 emerging plastic recycling companies & technologies and their impact on 10 industries.
Tree Map reveals the Impact of Plastic Recycling on 10 Industries
The Tree Map below illustrates the top examples of plastic recycling across 10 industries in 2023 and 2024. The plastic recycling use cases across the construction and manufacturing industries enable access to low-cost materials, reducing overall costs. In the packaging, food, beverage, fashion, and retail industries, plastic recycling drives sustainability and environmental enhancement while empowering operational efficiency.
Recycled plastic in the construction industry enables low-cost construction materials and contributes to the energy industry through solutions like plastic-to-fuel technologies. Within the sports and agriculture industry, recycled plastic finds use in the manufacture of sustainable equipment. Finally, the healthcare industry leverages novel recycling methods to recover plastic from medical waste and create medical devices and alternative packages.
Interested to explore all 1100+ plastic recycling startups & scaleups?
Global Startup Heat Map covers 1125 Plastic Recycling Startups & Scaleups
The Global Startup Heat Map below highlights the global distribution of the 1125 exemplary startups & scaleups that we analyzed for this research. Created through the StartUs Insights Discovery Platform that covers 3 790 000+ startups & scaleups globally, the Heat Map reveals that the UK has a high concentration of plastic recycling startups, followed by the US.
Below, you get to meet 10 out of these 1125 promising startups & scaleups as well as the solutions they develop. These plastic recycling solutions are hand-picked based on criteria such as founding year, location, funding raised, & more. Depending on your specific needs, your top picks might look entirely different.
Top Plastic Recycling Applications across 10 Industries (2023 & 2024)
1. Packaging
The packaging industry uses plastic recycling technologies to reduce environmental impact as well as material and energy per unit of output. It ensures a circular economy for plastics and reduces waste generation. Packaging companies are investing in glue dots, laser etching, water-soluble films, and edible coatings to make their product more recycling-friendly.
Companies also leverage recycled plastics to manufacture containers, bags, and films. These products are as durable and functional as those made from virgin plastic. Plastic recycling within the packaging industry continues to grow as consumers demand more sustainable products and regulations become stricter.
Shiki Wrap provides Recycled Plastic Wrap
US-based startup Shiki Wrap makes reusable gift wrap materials and bags from recycled plastic. The startup uses soft and flexible fabric to create Japanese Furoshiki design-based gift wrapping. The fabric is woven from recycled plastic bottles, making it durable, water-resistant, and easy to wrap with.
The wrap comes in multiple designs and sizes as well as supports various use cases such as wrapping beverage bottles and using it as a tote bag. Additionally, the wrap is washable and reusable, reducing waste and promoting sustainability.
2. Manufacturing
Integrating recycled plastic into manufacturing workflows reduces waste, saves resources, and improves operational sustainability. Manufacturing businesses are adopting mechanical and chemical plastic recycling technologies. The recycled plastic replaces virgin materials and supports 3D printing or injection molding workflows.
Such solutions reduce the environmental impact of the production process. Incorporating recycled plastic into manufacturing processes also diverts plastic waste from landfills or incineration. Additionally, recycling plastic reduces the need for energy-intensive processes involved in the production of virgin plastic, resulting in lower greenhouse gas emissions.
Printerior advances Sustainable 3D Printing
Printerior is a US-based startup that manufactures 3D printer filament for small-scale and large-format 3D prints using recycled plastic. The startup's recycled polyethylene terephthalate glycol (rPETG) filament is optimal for 3D printing applications. It features the strength and durability of styrene and the malleability of polylactic acid (PLA).
Printerior sources the waste plastic from industrial waste streams consisting of plastic bottles and food containers. The startup also adds glycol to eliminate the crystallization of the material while printing. Printerior helps manufacturing brands reduce their environmental impact while saving manufacturing costs and time.
3. Food & Beverage
Companies within the food and beverage industry are deploying plastic recycling technologies to reduce plastic waste and promote sustainability. Recycled plastic finds use in food packages like bottles, trays, and containers. Brands usually make these products from recycled high-density polyethylene (HDPE). Recycled HDPE is food-safe, making it suitable for use in food packaging applications.
Additionally, restaurants use recycled plastic for sustainable utensils, such as cutlery and straws, which are increasingly popular among environmentally conscious consumers. Using recycled plastic in restaurant products thus promotes the brands' image as environmentally responsible and attracts more customers.
ZenWTR produces Recycled Plastic Beverage Bottles
US-based startup ZenWTR makes recycled ocean-bound plastic bottles for its alkaline water. The startup sources the plastic from at-risk coastal environments, preventing waste from reaching and polluting the ocean. Moreover, it uses ocean-bound plastic instead of ocean-retrieved plastic as exposure to the sun and salt degrades plastic. Zen WTR ensures that the bottle, closure, and label are recyclable, minimizing the environmental impact.
4. Energy
By using chemical recycling, energy businesses convert plastics back into oil and use it to produce new plastics or fuels. Utilities also leverage recycled plastic in the production of solar panels and wind turbines. Wind turbine blades are made from composite materials that include recycled plastic. This reduces the demand for virgin plastic and the environmental impact associated with the manufacturing process.
Petroleum companies also employ pyrolysis to convert plastic waste into liquid fuel, which is highly valuable in the energy industry for powering industrial processes and vehicles. Companies focusing on geothermal energy use recycled plastic in the construction of heat pump systems.
Hydrogen Utopia facilitates Waste-To-Energy
UK-based startup Hydrogen Utopia converts non-recyclable waste plastics into hydrogen and syngas products using a multi-stage thermal process. The technology operates in a sealed, oxygen-free environment, requiring no sorting or cleaning of the plastic feedstock. The startup heats the plastic to undergo the transition to a vapor phase and then to syngas containing hydrogen, methane, and carbon oxides.
Hydrogen Utopia then extracts the hydrogen and purifies it. It also uses syngas as a base chemical for generating heat or power during this process. Additionally, the startup uses green electricity to power this technology and eliminate carbon emissions. Hydrogen Utopia provides consumers and utilities with an alternative energy source while also addressing the environmental threat of plastic waste.
5. Fashion
Clothing brands are employing plastic recycling to transform plastic waste into high-performance fabrics. Some businesses use clear polyethylene terephthalate (PET) bottles to make polyester yarns while others use dyed and recycled polythene bags to weave comfortable textiles. The usage of recycled polyester in fashion reduces plastic waste and pollution, as well as decreases the demand for new plastics. Such modified fabrics find use in innerwear, outerwear, and even high-end fashion. They are durable, easy to care for, and have a lower environmental impact than virgin polyester.
Additionally, apparel brands leverage recycled plastic to create accessories such as jewelry, bags, and eyewear frames. As consumer awareness regarding environmental issues increases, using recycled plastic in fashion products becomes an attractive selling point. Incorporating recycled plastic enables fashion companies to align with consumer values and gain a competitive advantage.
Oceanness offers Recycled Ocean Plastic-based Clothing
Oceanness is a Norwegian apparel startup that creates eco-friendly clothing from recycled plastic bottles and ocean plastic. Its proprietary technology transforms plastic waste into soft and durable fabrics. Due to their hydrophobic composition, the clothing transports moisture away from the skin through capillary action. Hence the fabric pulls moisture, including sweat, away from the skin, where it evaporates more easily. Oceanness's plastic recycling technology allows fashion brands to align with sustainability goals and provide high-quality clothing.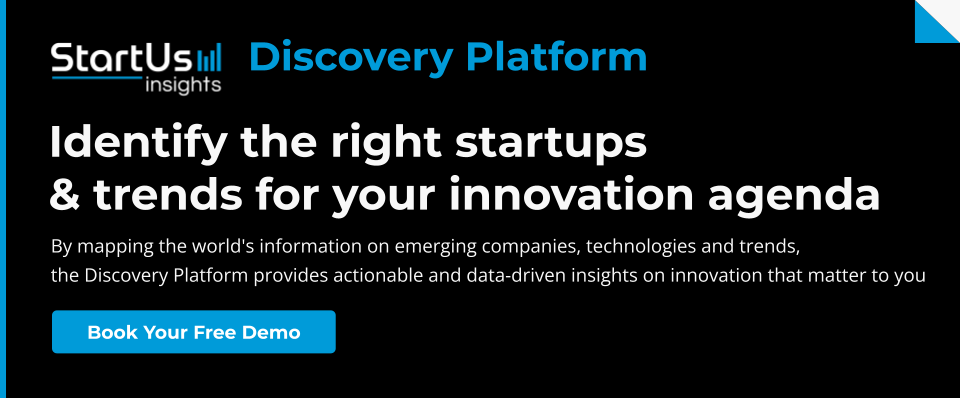 6. Construction
Innovations in sustainable construction include the use of renewable materials like bamboo and reclaimed wood, advanced insulation systems, green roofs, and solar energy. Additionally, the implementation of efficient water management systems, such as rainwater harvesting and greywater recycling, ensures water conservation.
Technologies like building information modeling (BIM) and digital tools enable optimized designs and reduce material waste. Further, prefabrication and modular construction methods minimize construction time and waste. These innovations prioritize energy efficiency, reduce carbon emissions, and promote sustainable practices throughout the construction lifecycle.
NovoEarth develops Building Materials from Plastic Waste
Indian startup NovoEarth converts non-recyclable plastic waste into durable building materials. Using its proprietary technology, the startup converts multi-layered packaging (MLP) waste into NovoBoards. The startup's NovoBoard is a recyclable alternative usable for various applications such as furniture, flooring, and roofing.
It is water, rust, termite, and fungal-proof as well as works as a fire retardant. NovoEarth's construction material offers an eco-friendly alternative to conventional materials, contributing to the circular economy and reducing plastic pollution.
7. Retail
As consumers demand more sustainable and circular approaches to retail, plastic recycling is a growing trend in the retail industry. Supermarkets and stores opt for shopping baskets, shelf dividers, and carts made from recycled plastic. These durable and reusable alternatives replace traditional baskets and carts made from virgin plastic.
They also use it for displays and signages within stores, reducing their environmental impact and delivering a visual message of sustainability to shoppers. By emphasizing their commitment to sustainability, retailers attract specific segments of environmentally conscious consumers.
Siddham PolyIndia offers Recycled Plastic Shopping Bags
Siddham PolyIndia is an Indian startup that recycles plastic waste to produce high-quality granules for the retail industry. It sorts, cleans, washes, and removes metal and moisture from discarded plastic bottles. The startup produces it at low temperatures and pressures using ethylene copolymerization.
It creates a polymer with a narrower molecular weight distribution than conventional low-density polyethylene (LDPE). The startup then sells the resulting linear low-density polyethylene (LLDPE) to retail companies for various applications. Retail companies use LLDPE mainly to manufacture recycled plastic bags for shopping and garbage collection.
8. Agriculture
Farmers use mulch films made from recycled plastic to prevent weed growth, conserve moisture, and increase soil temperature. This leads to improved crop growth and yields. Agritech companies also use recycled plastic in greenhouses as a covering material due to their cost-effectiveness and durability.
They also use recycled polyethylene to create films or sheets to provide insulation and regulate the temperature in greenhouses. Recycled plastic also finds use in the manufacturing of growing containers, trays, or pots. Agribusinesses further utilize recycled plastic to make irrigation pipes and drip tape, lowering the amount of plastic waste.
NoWaste offers a Plastic Waste Recycling Platform
US-based startup NoWaste develops a recycling platform that facilitates the transformation of agricultural plastics and residues into raw materials. It allows farmers to deliver their waste for recycling on demand before it becomes unusable.
NoWaste uses data-driven analysis to optimize logistics. This involves the collection and analysis of the location of farmers, the type and quantity of agricultural plastic waste generated, and the availability and capacity of recyclers and plastic producers. By leveraging this data, NoWaste's platform effectively connects farmers with the most suitable recyclers and plastic producers in their vicinity. This provides a cost-effective and sustainable way to close the loop of agricultural plastic waste.
9. Sports
Plastic recycling in the sports industry reduces the environmental impact of plastic waste generated during sporting events. Many sports organizations and venues are adopting measures to avoid or minimize single-use plastic items like straws, packaging, and cutlery. Sports equipment manufacturers are also creating new products from recycled plastic. They include footballs, tennis rackets, protective padding, ski boots, etc.
These products are more durable and lightweight than their metallic or wooden counterparts, making them easier for sportspeople to handle. Brands also use recycled plastic to create high-performance active-wear materials to meet the specific needs of different sports. In addition to reducing waste and greenhouse gas emissions, the use of recycled plastic in sports equipment also reduces costs.
Weekendbee manufactures Activewear from Recycled Plastic
Weekendbee is a Finnish startup that creates sustainable sportswear. The startup utilizes recycled plastic bottles and other eco-friendly materials to create high-quality clothing for various sporting activities. It also partners with brands to convert plastic waste into fabrics that are durable, breathable, and comfortable, making it more flexible and sweat-proof. The startup's technology reduces water consumption, carbon emissions, and waste in the production process of activewear.
10. Healthcare
Even though recycling companies do not generally recycle medical plastic due to contamination concerns, medical companies are now designing recycle-friendly plastics for medical applications. Hospitals are working with recycling companies to keep medical plastics out of unregulated waste.
With newer decontamination and detoxification techniques, it is also possible to crush and recycle old medical equipment. Recycled plastic finds use in the production of disposable personal protective equipment (PPE), such as masks, gowns, and gloves. Prosthetics brands also employ recycled plastic in prosthetics and implant manufacturing, providing an affordable alternative for patients.
Med-X facilitates Medical Waste Recycling
Australian startup Med-X provides a sustainable solution for recycling medical plastic waste. Using the patented SharpCYCLE technology, Med-X converts plastic waste into recycled plastic pellets for manufacturing new medical products. SharpCYCLE is a closed-loop system that collects, shreds, washes, and extrudes plastic waste on-site. This reduces the environmental impact and cost of waste disposal in medical facilities like hospitals.
The startup's containers are made of puncture-resistant material and feature an automatic overfill prevention mechanism, eliminating risks during the transportation of sharps to and from patients. SharpCYCLE recycling system offers an efficient and sustainable solution for the management and recycling of single-use sharps containers, contributing to sustainability in healthcare settings.
Discover All Plastic Recycling Startups
Advanced sorting systems leverage AI and machine learning to enable more accurate identification and separation of plastics. This increases the efficiency of the recycling process. Additionally, chemical recycling techniques like pyrolysis and depolymerization simplify the breakdown of plastic waste into its constituent parts. Companies are also resorting to solvent-based and enzymatic recycling to recover plastic monomers. The combination of improved sorting and advanced recycling will lead to a closed-loop recycling system. Get in touch to identify specific plastic recycling startups & solutions that advance your business!
Looking for plastic recycling startups & technologies?
✕