Thousands of new startups are founded every year – emerging companies with the potential to disrupt the automotive industry. To give you a head-start on emerging technologies & startups that will impact the auto sector in 2023, we analyzed a total of 1 522 global automotive startups & scaleups. Meet 10 of the most promising startups to watch!
Global Startup Heat Map highlights 10 Automotive Startups to Watch in 2023
Out of 1 522, the 10 automotive startups to watch are chosen through the Big Data & Artificial Intelligence (AI)-powered StartUs Insights Discovery Platform, covering over 3 790 000+ startups & scaleups globally. As the world's largest resource for data on emerging companies, the SaaS platform enables you to scout relevant startups, emerging technologies & future industry trends quickly & exhaustively.
The Global Startup Heat Map below highlights the 10 automotive startups you should watch in 2023 as well as the geo-distribution of the other 1 512 startups & scaleups we analyzed for this research. We hand-picked the 10 highlighted automotive startups based on our data-driven startup scouting approach, taking into account factors such as location, founding year, the relevance of technology, & funding, among others.
Interested to explore all 1 500+ automotive startups?
Haze Automotive offers Carbon Fiber Vehicle Frames
Canadian startup Haze Automotive manufactures carbon fiber for automotive applications. The use of a carbon frame reduces the curb weight of the vehicle, thus extending the battery range and performance in EVs. It also provides auto manufacturers with vehicle frames equipped with an escape system that allows occupants to safely exit if filled with water. By integrating the submersion sensors into frames, the startup makes vehicles safer for drivers and passengers in case of floods. Adopting these technologies allows auto manufacturers to make safer and stronger products and attract more customers.
H2X Global manufactures Hydrogen Fuel Cell Electric Vehicles (FCEVs)
H2X Global is an Australian startup that makes zero-emission FCEVs. The startup leverages hydrogen fuel cell technology to ensure a longer range and faster refueling in comparison to battery electric vehicles (BEVs). The startup's product range includes Darling Van and Darling Taxi for business owners, professional taxi drivers, and extreme terrains. They help businesses in decarbonizing their operations without sacrificing efficiency. Additionally, Warrego is the startup's all-terrain hydrogen-powered vehicle that supports use in extreme environments like construction sites and mining locations.
OxidOS Automotive develops a Secure Automotive Operating System (OS)
Romanian startup OxidOS Automotive offers a secure operating system and development tools for automotive software original equipment manufacturers (OEMs) and developers. The startup's open-source software is RISC-V ready with hardware memory protection solutions and modern development tools. Moreover, it supports both Rust-based and isolated legacy C and C++ codes for faster integration with electronic control units (ECUs). This allows automotive manufacturers to accelerate time to market, cut down development costs, and reduce security issues.
U Power facilitates Customized Car Designing
U Power is a Chinese startup that manufactures smart EVs. The startup's chassis, UP Super Board, is a base equipped with all the EV components that enable the free arrangement of driving seats, driving styles, and AI-powered adaptive suspensions. It also integrates the core capabilities of smart EVs, including e-propulsion, braking, steering, intelligent driving, and thermal systems. The startup uses technologies like chassis-by-wire for performance improvement. Also, ring-network-based electrical and electronic architecture (EEA) with a pluggable design enables a customized intelligent experience. Also, to improve the layout and range of the vehicle, the startup uses an integrated thermal management and cell-to-chassis (CTC) battery system.
Pitcraft advances AI-driven Vehicle Maintenance
Indian startup Pitcraft offers AI-driven solutions for vehicle maintenance. The startup's prognostic system helps in reliable and real-time identification of vehicle health status and allows maintenance teams to fix issues before they break down. Additionally, Pitcraft provides personalized repair recommendations based on vehicle usage profiles. This enables dealerships to precisely anticipate and plan vehicle volume and spare parts requirements every week. Moreover, personalized value-added service (VAS) recommendations allow vehicle owners to mitigate breakdowns.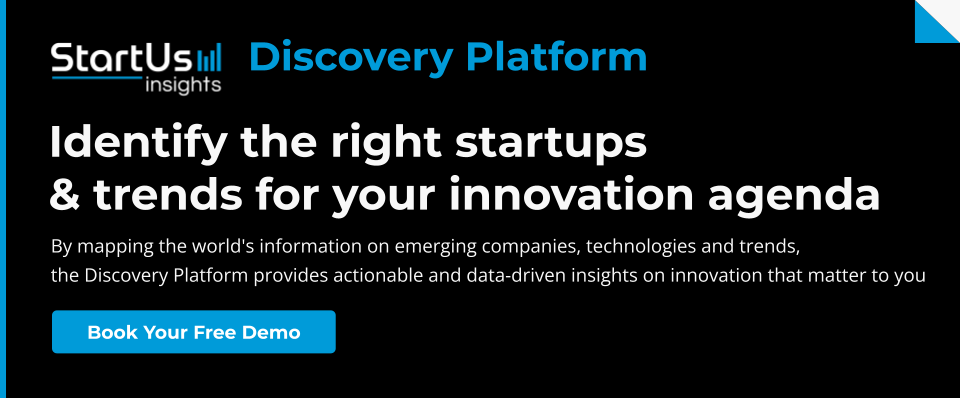 Speedsignal produces Automotive Electronics
Speedsignal is a German startup that manufactures electronics for the automotive industry. The startup's retrofittable device, Car Hifi, includes steering wheel buttons, a parking aid, a hands-free kit, and a camera interface to enhance driver connectivity with vehicles. Additionally, the startup offers solutions, like taxi CAN and CAN2COM modules, which provide all the 25 BO Kraft functionalities and the signals for operating a taximeter. These solutions allow automakers to avoid in-house product development and accelerate time to market.
AIO Motors manufactures Smart EVs
AIO Motors is a US-based startup that makes AI-powered electric vehicles. The startup's driver-only EV, AIO Ve1, finds use in various segments like cars, trucks, and vans for consumers as well as industrial applications. AIO Motors also manufactures sustainable space frames for vehicles and customizable advanced driver assistance systems (ADAS) to maximize driver safety and reliability. These technologies aid manufacturers by making safe and strong single-occupant mobility solutions.
Attron Automotive provides Efficient EV Components
Attron Automotive is an Indian startup that creates EV motors and components. The startup uses proprietary technology and lightweight components, like carbon fiber, to improve vehicle safety and security. Using this approach, the startup manufactures smart motors that deliver more efficiency and long-range touring. Also, a controller controls components with dual-mode communication and delivers optimal performance.
Bibst Automotive Electronics designs Electronically Controlled Chassis
Bebest is a Chinese startup focusing on chassis electronic control and serving intelligent travel. The startup offers core components of intelligent chassis, chassis domain controllers, and automatic driving-related technical services. It manufactures novel braking systems such as electronic power-assisted braking, anti-lock braking, integrated brake-by-wire system, and electromechanical brake system. This ensures optimal braking and safety while commuting. Also, systems like body stability control and steering-by-wire enhance driving experiences and provide better connectivity between drivers and vehicles.
MotionSilicon offers Automotive Semiconductor Chips
Chinese startup MotionSilicon creates automotive semiconductor chips. They include various domain controllers, regional controllers, and subsystems in automobiles. These chips provide high performance, low power consumption, and high safety. The startup offers two vehicle-level regional gateway controllers, MX200 and MX300, that support network protocol hardware acceleration. They find use under domain centralized EEA like power domain control, chassis and body control, and cockpit domain control chips. Additionally, they apply to various subsystem controllers, like engine control, fuel injection control, and airbags, improving their performance.
Discover All Emerging Automotive Startups
The automotive startups showcased in this report are only a small sample of all startups we identified through our data-driven startup scouting approach. Download our free Automotive Innovation Report for a broad overview of the industry or get in touch for quick & exhaustive research on the latest technologies & emerging solutions that will impact your company in 2023!
Looking for emerging automotive startups & technologies?
✕
Get your free Automotive Innovation Report
We'll deliver it straight to your inbox!
✕