Thousands of new startups are founded every year — emerging companies with the potential to disrupt the sustainability sector. To give you a head-start on emerging technologies & startups that will impact the circular economy in 2023, we analyzed a total of 1 008 global circular economy startups & scaleups. Meet 10 of the most promising startups to watch!
Global Startup Heat Map highlights 10 Circular Economy Startups to Watch in 2023
Out of 1 008, the 10 circular economy startups to watch are chosen through the Big Data & Artificial Intelligence (AI)-powered StartUs Insights Discovery Platform, covering over 3 790 000+ startups & scaleups globally. As the world's largest resource for data on emerging companies, the SaaS platform enables you to scout relevant startups, emerging technologies & future industry trends quickly & exhaustively.
The Global Startup Heat Map below highlights the 10 circular economy startups you should watch in 2023 as well as the geo-distribution of the other 998 startups & scaleups we analyzed for this research. We hand-picked the 10 highlighted circular economy startups based on our data-driven startup scouting approach, taking into account factors such as location, founding year, the relevance of technology, & funding, among others.
Interested to explore all 1 000+ circular economy startups?
Solv4 Energy produces Clean Biofuels
Canadian startup Solv4 Energy converts garbage into clean biofuels through gasification. The startup converts municipal solid waste into a homogeneous blend of raw materials at a specific caloric value. The feedstock then reacts at high temperatures under the controlled presence of oxygen, turning the blend into gas. Solv4 Energy's proprietary gas modification unit (GMU) cools the gas and produces biofuels like methane and ethane. Additionally, the process produces hydrogen to run the gasifier. The startup thus enables circularity by providing an advanced waste remediation solution while producing clean fuels.
LICO advances Battery Recycling
LICO is an Indian startup that recycles end-of-life lithium-ion batteries. Through a mechanical shredding process, the startup shreds spent lithium-ion batteries and crushes them into fine sizing. It then uses magnetic separation, vibration screens, and multiple sieving techniques to separate plastic, steel, aluminum, copper, and black mass. This process ensures zero waste while also maximizing material recovery from the spent batteries. Moreover, LICO treats the black mass using a proprietary hydrometallurgy process to separate compounds of lithium, cobalt, nickel, and manganese. Finally, the startup supplies back the recovered compounds and battery raw materials to lithium-ion battery manufacturers, delivering a second life.
Octa enables Automotive Circular Economy
Brazilian startup Octa design a circular marketplace platform for the automotive industry. Its qualification and pricing system allows companies to sell their end-of-life vehicles for the best offer. At the same time, the buyers receive insights into how much CO2 emissions they save as a result of buying end-of-life vehicles instead of new ones. Additionally, Octa offers reverse logistics solutions for repairable automotive parts to expand their lifetime, further contributing to circularity.
Filaret makes Compostable 3D Printing Filaments
Filaret is an Estonian startup that organizes the collection of cigarette butt waste by renting and selling its branded cigarette bin, buttbox. The startup also collects cigarette butts from partners and individuals. Its upcycling process separates the filters from cigarette butts as well as detoxifies and washes them. It adds additives and other nature-friendly polymers and then melts them together to produce compostable plastic granules. The startup turns these granules into nature-friendly 3D printing filaments. This promotes sustainable additive manufacturing in various industries.
THE UPCYCL aids Waste Material Exchange
Danish startup THE UPCYCL develops a waste material exchange platform for businesses. It identifies continuous waste materials with circular potential in the production stream. The platform then showcases these materials, making them available for potential partners. This way, the startup enables the matching and selling of industrial waste materials. Consequently, THE UPCYCL extends the life of otherwise discarded industrial waste.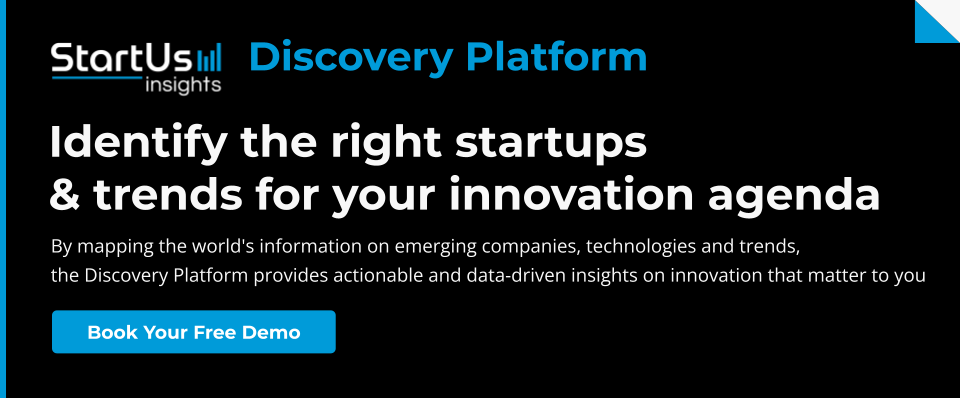 UPCYBOM facilitates Textile Upcycling
UPCYBOM is a Hong Kong-based startup that makes a textile upcycling platform. It enables manufacturers to manage and upcycle their dead inventories by showcasing them to apparel brands. At the same time, the platform allows the brands to buy these inventories and utilize them for making garments instead of buying new fabrics. Therefore, UPCYBOM promotes the circular economy by reducing textile waste and allowing apparel brands to source raw materials sustainably.
COFFEE RESURRECT promotes Coffee Waste Upcycling
Ethiopian startup COFFEE RESURRECT upcycles coffee waste into natural ingredients for nutraceutical, functional food, and personal care products. The startup collects spent coffee grounds from restaurants and cafes. It then deploys a proprietary technology using supercritical carbon dioxide to extract essential elements from the waste like lipids, proteins, sugars, polyphenols, tocopherols, and antioxidants. At the end of the process, it produces coffee oil, fiber, and flour. The byproducts also act as a base for various personal care products and toiletries. This way, the startup effectively tackles coffee waste and creates a positive environmental impact.
Sykell provides Reusable Packaging
Sykell is a German startup that manufactures bisphenol A (BPA)-free reusable containers for packaging. The startup utilizes a recyclable monocomposite to make these containers. To effectively track the movement of these containers, it develops a reusables-as-a-service platform that complies with reusable obligation §33 VerpackG. This creates an open and centrally controlled return and cleaning system as well as ensures transparent inventory management. By providing reusable containers, Sykell replaces single-use packaging and advances circular packaging.
Orobo facilitates Value Chain Tracking
Singaporean startup Orobo allows businesses to measure, track, scale, and validate the environmental impact of their activities. The startup's blockchain-based platform tracks supply chains to pinpoint value loss and highlight opportunities for resource recovery. It also records the use cycle and composition of materials. The platform then validates each party's compliance with the code of conduct by verifying the logged data through a peer-to-peer (P2P) or third-party verification model. This ensures regulation of the value chain by standard circular governance. Moreover, Orobo provides rewards for compliance with circularity and penalizes non-compliance. This ensures a clear understanding of the benefits of a circular ecosystem through incentives.
Twig encourages Sustainable Payments
Twig is a UK-based startup that develops Twig Pay, an integrated online payment wallet. It allows consumers to pay using the monetary worth of their pre-owned physical items. This encourages zero waste practices, releasing value from pre-owned items and extending their life cycle. Additionally, the startup's platform, For the Earth, enables conscious shopping by allowing customers to track and offset the environmental impact of their online shopping.
Discover All Emerging Circular Economy Startups
The Circular Economy startups showcased in this report are only a small sample of all startups we identified through our data-driven startup scouting approach. Download our free Circular Economy Innovation Report for a broad overview of the industry or get in touch for quick & exhaustive research on the latest technologies & emerging solutions that will impact your company in 2023!
Looking for emerging circular economy startups & technologies?
✕
Get your free Circular Economy Innovation Report
We'll deliver it straight to your inbox!
✕