Global Startup Heat Map highlights 10 Logistics Startups to Watch in 2023
Through the Big Data & Artificial Intelligence (AI)-powered StartUs Insights Discovery Platform, which covers over 3 790 000+ startups & scaleups globally, we identified 3907 logistics startups. The Global Startup Heat Map below highlights the 10 logistics startups you should watch in 2023 as well as the geo-distribution of all logistics startups & scaleups we analyzed for this research. Based on the heat map, we see high startup activity in Europe and the USA, followed by India. These logistics startups work on solutions ranging from returns management platforms and commercial fleet parking to decentralized order picking and supply chain automation.
Interested to explore all 3800+ logistics startups?
As the world's largest resource for data on emerging companies, the SaaS platform enables you to identify relevant technologies and industry trends quickly & exhaustively. Based on the data from the platform, the Top 5 Logistics Startup Hubs are in London, New York, Singapore, Bangalore, & Berlin. The top 10 hand-picked startups highlighted in this report are chosen from all over the world and develop solutions for supply chain automation, commercial fleet parking, e-logistics, and decentralized order picking.
10 Logistics Startups to Watch in 2023
The logistics industry is evolving at an unprecedented pace, and with the advent of emerging technologies, it is set to transform even further. As we stand in 2023, several trends are emerging that are shaping the industry's future. From commercial fleet parking to returns management platforms and supply chain automation to e-logistics, companies are investing in innovative technologies to enhance their offerings. Customer visibility portal, decentralized order picking, route optimization, logistical data analytics, digital customs brokerage, and modular logistics platform are also significant trends that are set to drive operational efficiencies and enhance transparency.
Infinium Logistics provides Commercial Fleet Parking
UK-based startup Infinium Logistics provides solutions for parking and staging commercial vehicles near delivery stations and fulfillment centers. The startup locates new parking sites and repurposes them based on their client's logistical requirements. It also provides parking infrastructure amenities such as fencing, security cameras, lighting, welfare activities, security ingress, and egress technology. Besides, Infinium Logistics provides charging infrastructure for electric vehicle (EV) fleets as well as out-of-home parcel lockers and hyperlocal logistics hub infrastructure. This solution enables logistical managers to better optimize their operations while promoting the transition to EV fleets.
G2 Reverse Logistics aids Returns Management
US-based startup G2 Reverse Logistics develops an AI-powered returns management solution. Its Reverse Execution Analytics Platform (REAP) automatically identifies the most profitable path to handle customer returns. the platform analyzes a range of factors including products, labor, vendor return rules, market research, and sales demand to expedite the resale of returned items. Further, it utilizes dynamic machine learning to increase net recovery and has access to local drop-off options and advanced disposition options. This increases the transparency and traceability of logistics and supply chains.
Holocene enables Supply Chain Automation

German startup Holocene makes AI-based software that automates supply chain optimization and communication. The startup's AI and machine learning-based software integrates with existing enterprise resource planning systems (ERP) to automatically manage shipment documents prior to shipping. It also checks shipment documents and provides alerts and recommendations in case of errors and mismatches. Holocene's software thus provides real-time data and insights while enabling supply chain operators and managers to lower response times to volatile external situations.
Freight Anchor advances E-Logistics
Freight Anchor is an Egyptian startup that offers an e-logistics platform to improve import and export processes. It enables importers and exporters to establish better and faster digital collaborations in freight forwarding, courier, customs clearance, trucking, insurance, and warehousing. The platform also lets importers and exporters send professional and complete requests for their shipment to all subscribed logistics service providers. Besides, it provides quotations tailored to their requirements. This way, the solution reduces the time and effort in communications and collaboration among different parties in supply chains.
CocoonFMS improves Customer Visibility
CocoonFMS is a UK-based startup that provides cloud-based software for logistics and freight forwarding. Its customer visibility portal software, CocoonTMP, features user-friendly dashboards for access and management of shipments. It also tracks shipments in real-time and provides detailed on-demand reports including reports on CO2 emissions to monitor environmental impact. Moreover, the software integrates with existing freight management or transport management systems to improve logistical visibility, streamline productivity, and enhance operational efficiency.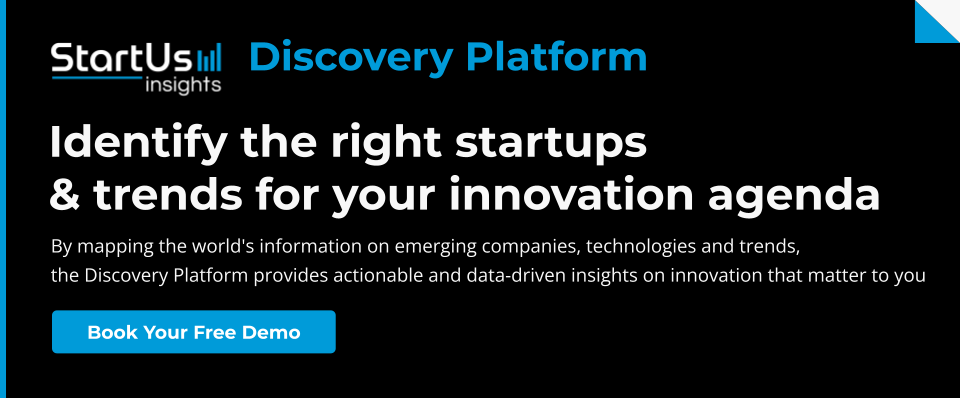 Batch facilitates Decentralized Order Picking
Batch is a Portuguese startup that simplifies order picking through a network of urban dark stores. The startup's logistics platform connects to retailers' websites and shows the availability of products and enables fulfillment to occur either at a client's store or one of Batch's dark stores. Moreover, besides receiving express orders in less than 2 hours, customers receive an estimated time of arrival along with live tracking and notification of their orders. This enables logistics providers to collect their orders from designated locations for rapid order fulfillment.
Optivo streamlines Route Optimization
Optivo is an Italian startup that provides software to optimize routes and plan deliveries for fleets. The startup's product allows planners to upload information such as customers, depots, and vehicles via excel with the assistance of templates. Additionally, it supports creating online databases and calculates optimal delivery routers based on set constraints and objectives that are able to be exported to excel. Optivo Logistics solution not only reduces delivery time, but it also calculates and reduces fleet emissions and also saves time through real-time route planning.
Logiam delivers Logistical Data Analytics
Brazilian startup Logiam creates a web-based big data analytics solution to optimize logistics. It contains web-based key performance index (KPI) dashboards that automatically update with fresh data and feature predictions analytics-based reporting. Additionally, the solution leverages big data to visualize process flows and detect bottlenecks with geo-analytics visualization. This presents logistics networks with all details of location addresses. Logiam provides logistics managers with a web-based solution that enables them to visualize, monitor, and optimize their entire fleet.
Camionix provides Digital Customs Brokerage
Mexican startup Camionix develops a cross-border logistics platform to simplify processes and improve supply chain efficiency. The platform contains features for lead matching, tracking, and viability of shipment lifecycle, centralized communication, fast quotation and invoice, and more. It also integrates Mexican and US in-house customs brokerage partners to assist in the clearance of goods. Camionix's platform assists logistical operations by coordinating with various distribution services for cross-border warehouse logistics. This way, the startup's solution reduces complexity and streamlines cross-border shipping from end to end.
Ringil develops a Modular Logistics Platform
Czech startup Ringil offers a modular and cloud-based logistics platform. The platform's transport management system features real-time information sharing, templates to create shipments, direct communication with carriers, and more. It also provides load managers with loading and unloading windows that connect with the transport management systems. Additionally, the platform provides notifications of shipments, and real-time reports with advanced data analytics and integrates with ERP systems. The platform automates routine logistical operations and also provides carriers with control over customer requests and agreed shipments.
Discover All Emerging Logistics Startups
The logistics startups showcased in this report are only a small sample of all startups we identified through our data-driven startup scouting approach. Download our free Logistics Innovation Report for a broad overview of the industry or get in touch for quick & exhaustive research on the latest technologies & emerging solutions that will impact your company in 2023!
Looking for logistics startups & technologies?
✕
Get your free Logistics Innovation Report
We'll deliver it straight to your inbox!
✕