Thousands of new startups are founded every year — emerging companies with the potential to disrupt the energy industry. To give you a head-start on emerging technologies & startups that will impact the energy sector in 2023, we analyzed a total of 3 310 global energy startups & scaleups. Meet 10 of the most promising startups to watch!
Global Startup Heat Map highlights 10 Energy Startups to Watch in 2023
Out of 3 310, the 10 energy startups to watch are chosen through the Big Data & Artificial Intelligence (AI)-powered StartUs Insights Discovery Platform, covering over 3 790 000+ startups & scaleups globally. As the world's largest resource for data on emerging companies, the SaaS platform enables you to scout relevant startups, emerging technologies & future industry trends quickly & exhaustively.
The Global Startup Heat Map below highlights the 10 energy startups you should watch in 2023 as well as the geo-distribution of the other 3 300 startups & scaleups we analyzed for this research. We hand-picked the 110 highlighted energy startups based on our data-driven startup scouting approach, taking into account factors such as location, founding year, the relevance of technology, & funding, among others.
Interested to explore all 3 300+ energy startups?
Kavaken provides Energy Intelligence
Turkish startup Kavaken offers an AI-powered energy intelligence platform. It optimizes renewable energy asset management through production forecasting and predictive maintenance. The platform allows utilities to plan and monitor maintenance activities across all plants. It also incorporates weather and production forecasts for optimal time recommendations and visually depicts maintenance activity progress. With a focus on revenue optimization, Kavaken's platform empowers businesses to make informed operational decisions.
Felexole develops Flexible Wind Technology
French startup Flexeole makes a flexible wind power solution. Its flexible rotor provides renewable energy with no emissions and limited landscape impact. The wind turbines feature 50 to 135 kW capacity and 3 to 25 m/s wind speeds. Flexeole's technology further minimizes the effects of wind speed variability on energy output, resulting in more stable and predictable energy production. The technology increases the torque on the primary shaft and recovers a significant part of the kinetic energy. This results in a more effective load factor. Felexole's flexible wind power technology thus offers customers a competitive and sustainable means to leverage wind power.
Electrion offers Energy Storage As A Service (ESaaS)
US-based startup Electrion provides portable clean energy through its ESaaS. The startup allows users to order energy storage devices on demand through smartphones. Moreover, it uses second-life batteries from electric vehicles (EVs). This approach makes the startup's energy storage systems (ESSs) more affordable and sustainable. Electrion's ESaaS model provides a more cost-effective and sustainable means for small-scale applications such as home energy storage and off-grid work sites.
GKN Hydrogen makes Metal Hydride Hydrogen Storage
Italian startup GKN Hydrogen provides green hydrogen storage solutions to promote energy transition. The startup's low-pressure storage system operates at the same pressure level as electrolysis and fuel cells to store green hydrogen. The recyclable storage system produces no waste during operation and generates pure water. It has a lifespan of over 15 years and helps companies reduce their carbon footprint. Further, the storage system's modular design allows for applications in emergency power backup, off-grid energy supply, maritime transport, and more. GKN Hydrogen's solution thus enables a decentralized, carbon-neutral energy infrastructure.
EaasGlobal aids Blockchain-based Energy Exchange
Polish startup EaasGlobal enables peer-to-peer (P2P) green energy exchange. The startup's app, EAAS Smart Box, monitors the consumption, production, and efficiency of independent renewable energy sources. It then notifies utilities and energy providers of peak electricity production and provides optimization suggestions. This enables green energy producers to sell their energy directly to consumers, cutting off the middleman. The secure and transparent blockchain-based transaction system further ensures reliable payment processing, reducing the risk of fraud. This P2P energy exchange helps utilities reduce infrastructure costs and enables customers to generate and consume energy locally.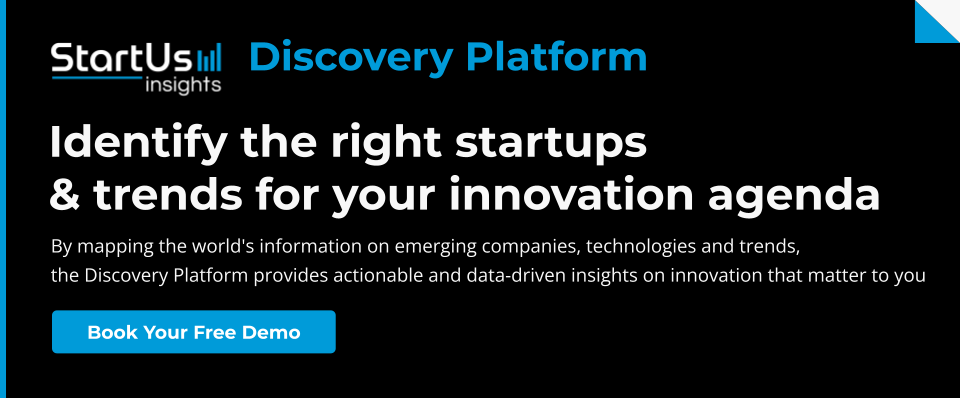 WatGen develops a Renewable Mobile Power Source
WatGen is a Chilean startup that makes Atwatts 1.0, a solar-based renewable mobile power source. It delivers higher amperage and efficiency compared to regular solar panels. The power source supports rapid deployments and delivers industrial-scale, three-phase, and two-phase power with an energy storage capacity ranging from 6Kw to 500Kw. WatGen's panels power construction utilities such as electric fences and function as a viable alternative to diesel generators, decarbonizing heavy industries.
The Magnetic Energy advances Magnetic Energy Generation
Brazilian startup The Magnetic Energy develops a magnetic energy generation device. It replaces conventional fuel-based generator sets. The device consists of a system of permanent magnets and coils that convert magnetic force into motive power. By combining this power with a generator engine, the device generates electricity. It operates autonomously and features a low generator magnet demagnetization rate, extending its lifespan. Moreover, the device does not require fuel tanks or filtration, exhaust, and radiator systems, making it environmentally friendly and cost-effective.
rebase.energy simplifies Energy Modeling
Swedish startup rebase.energy makes an energy modeling platform, REBASE. It provides energy forecasting and simulations for distributed energy resources (DERs), such as solar panels, wind turbines, batteries, and EV charging infrastructures. The platform utilizes open-source machine learning (ML) models and a customizable Python software development kit (SDK). This eliminates the need for infrastructure, data pipelining, and backtesting. Additionally, it incorporates digital twin modeling that allows users to simulate and optimize DERs based on satellite data. REBASE further identifies energy distribution scenarios and provides quantified data on energy savings and CO2 savings. This allows energy traders, power producers, and energy service providers to improve their energy efficiency.
Saiflow offers an Energy Cybersecurity Platform
Israeli startup Saiflow provides a cybersecurity platform to protect electric vehicle charging infrastructure (EVCI) and energy networks from cyber threats. It improves posture and risk management, real-time automated monitoring, and perimeter security. The platform also features malware monitoring, detection, prevention, and management. Further, it correlates smart-grid measurements with network activities to enforce a network segmentation firewall. This encrypts the charging and user data. The platform then uses deep packet inspection to monitor and block known vulnerabilities and attacks, mitigating data leaks and downtimes.
P2X Solutions delivers Power-To-Renewable Hydrogen
Finnish startup P2X Solutions builds renewable hydrogen and synthetic fuel production plants and a hydrogen refueling station network. The startup's plants leverage electricity from renewable sources to produce hydrogen through electrolysis. They refine a part of the green hydrogen using power-to-x (P2X) technology. The plants support 20 MW electrolysis capacity and methanation to produce synthetic fuels such as e-methane and e-ammonia from hydrogen and CO2, which is captured from local industrial plants. The produced hydrogen is a clean and sustainable energy source in various applications, such as fuel cells, industrial processes, and transportation.
Discover All Emerging Energy Startups
The energy startups showcased in this report are only a small sample of all startups we identified through our data-driven startup scouting approach. Download our free Energy Innovation Report for a broad overview of the industry or get in touch for quick & exhaustive research on the latest technologies & emerging solutions that will impact your company in 2023!
Looking for emerging energy startups & technologies?
✕
Get your free Energy Innovation Report
We'll deliver it straight to your inbox!
✕