Global Startup Heat Map highlights 10 Regenerative Medicine Startups to Watch in 2023
Through the Big Data & Artificial Intelligence (AI)-powered StartUs Insights Discovery Platform, which covers over 3 790 000+ startups & scaleups globally, we identified 690 regenerative medicine startups. The Global Startup Heat Map below highlights the 10 regenerative startups you should watch in 2023 as well as the geo-distribution of all 690 startups & scaleups we analyzed for this research. Based on the heat map, we see high startup activity in the US, followed by Western Europe. These Western Europe startups work on solutions ranging from gene editing and bioprinting to lab-grown tissues and stem cell therapies.
Interested to explore all 650+ regenerative medicine startups?
As the world's largest resource for data on emerging companies, the SaaS platform enables you to identify relevant technologies and industry trends quickly & exhaustively. Based on the data from the platform, the Top 5 Regenerative Medicine Startup Hubs are in New York City, London, San Diego, Tokyo & San Francisco. The 10 hand-picked startups highlighted in this report are chosen from all over the world and develop solutions for rejuvenation, transplantation, cancer therapy, and more.
10 Top Regenerative Medicine Startups to Watch in 2023
Scientists are developing methods to stimulate tissue regeneration using stem cells while biomaterials aid in creating scaffolds for cell growth. Additionally, genetic engineering techniques enhance cell functions. Pharma companies are leveraging 3D printing to ensure precise tissue and organ fabrication. Transplantation of lab-grown tissues and organs improves patient outcomes while nanotechnology enables targeted drug delivery and tissue repair. Further, gene therapy offers potential cures for genetic disorders. Advances in tissue engineering promote healing and reduce the need for traditional treatments. These innovations have the potential to revolutionize healthcare by regenerating damaged tissues and organs to improve patients' quality of life.
StemBond Technologies develops a Hydrogel Tissue Culture Platform
UK-based startup StemBond Technologies develops a hydrogel tissue culture platform. Its proprietary platform allows for precise control over cell fate and function. This approach enables researchers to harness and manipulate cell function in a precise and reproducible manner. Moreover, the startup brings the advantages of 3D cell culture into a scalable 2D format. This technology empowers researchers and biopharmaceutical companies to adopt scalable cell culture, tissue engineering, and regenerative medicine practices.
THT Biomaterials provides Human Placenta-derived Biomaterials
THT Biomaterials, an Austrian startup, replaces animal-based components utilized in drug development and regenerative medicine with human-derived alternatives. By sourcing human placenta tissues from recovered medical waste, THT Biomaterials offers placenta-derived products to develop sustainable and personalized medicine. These products find application in various fields, including 3D cell culture, tissue fabrication, bioprinting, and more. This significantly enhances the translation of in vitro results to clinical applications.
Base Therapeutics advances Cancer Treatments
Base Therapeutics, a startup based in China, specializes in cell and gene editing technology for treating cancers. The startup's efficient base editor, enhanced Prime Editor (ePE), ensures there are no off-target editing effects. Additionally, it develops a safe and efficient peripheral blood-base-edited natural killer (NK) cell technology, Super-NK. The startup further offers iPSC-derived Super-iNK, a technology for site-specific gene integration, and high-fidelity ceBE to enhance safety and clinical efficacy. Base Therapeutics utilizes its proprietary cell genetic engineering platform and other cell therapy products to tackle lung cancer, liver cancer, glioma, and more.
Hemera simplifies Macrophage Transplantation
Hemera is an Italian startup advancing cell therapy by using a specific type of autologous immune cells. The startup's approach, Regenerative Educated Macrophages Self Transplantation (REMAST), utilizes macrophages as a cellular bioreactor. These REMASTs interact with the microenvironment and cells within the spinal cord, stimulating the regeneration of damaged nerve tissue. Hemera's primary goals include validating the REMAST therapy for human application as an orphan drug disease. The startup also standardizes production protocols for cell therapy as a pharmacological product. Hemera's advanced cell therapy is useful for patients with spinal cord injuries.
Alder Therapeutics optimizes Stem Cell Differentiation
Alder Therapeutics, a startup based in Sweden, specializes in pluripotent cell therapy treatments targeting retinal and cardiac diseases. The startup's platform optimizes the differentiation processes of pluripotent stem cells and facilitates the delivery of therapeutic cells for the treatment of various conditions. Alder Therapeutics utilizes its proprietary technologies to effectively identify, develop, produce, and market antibody therapeutics. Its pipeline caters to individuals suffering from cancer, autoimmune diseases, and inflammatory diseases.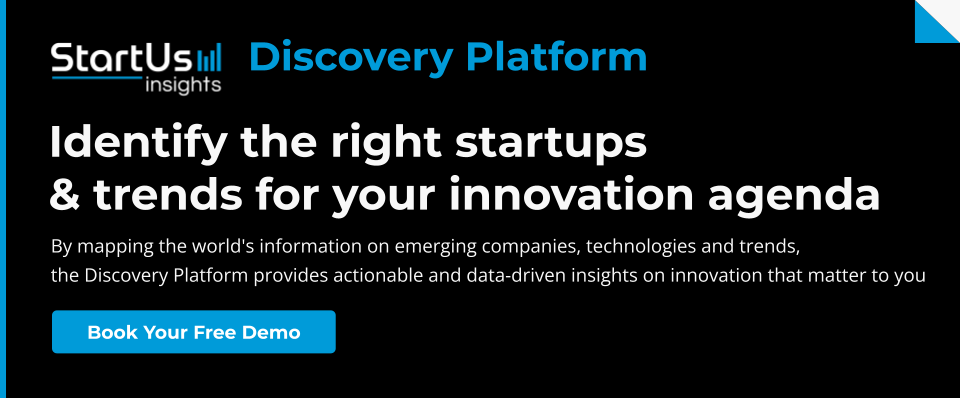 Curexsys offers Exosome-based Therapeutics
German startup Curexsys develops proprietary exosomes as therapeutics. The startup provides a proprietary isolation technology for exosomes, utilizing a traceless immune-affinity process that distinguishes it from commonly used antibody-based approaches. The process enables healthcare professionals to effectively utilize exosomes in their treatments. Curexsys further focuses on an enabling platform technology for various diseases, particularly in clinical programs targeting age-related and anti-aging indications.
Priothera facilitates Hematopoietic Stem Cell Transplantation
Irish startup Priothera focuses on immune modulators to develop its Hematopoietic Stem Cell Transplantation (HSCT) solution. The startup's product, mocravimod (KRP203), acts as an S1P receptor modulator to serve as an adjunctive and maintenance immunotherapy for both allo-HSCT and CAR-T treatments. By reducing the movement of T-cells out of lymphatic tissues, S1P receptor modulators effectively inhibit graft-versus-host disease (GvHD). It also enhances the benefits of graft-versus leukemia in allogeneic HSCT patients. Further, the immunological models of mocravimod are effective in reducing the incidence of acute myeloid leukemia (AML) and lymphoblastic leukemia. When combined with HSCT, mocravimod works by sequestering mature alloreactive T cells derived from the donor within the bone marrow and lymph nodes. The startup's immune modulators are useful for transplant recipients, researchers, and pharmaceutical manufacturers.
BetaLife focuses on Pancreatic Stem Cell Therapy
BetaLife, a startup based in Singapore, develops pancreatic islet cells derived from human induced pluripotent stem cells (hiPSC) for cell replacement therapy targeting diabetes patients who rely on insulin injections. This therapy is a curative solution for Type 1 diabetes (T1D) and various forms of insulin-dependent diabetes as well as a treatment option for individuals with Type 2 diabetes (T2D). Additionally, BetaLife offers personalized iPS cell banking services. It facilitates the development of cell-based therapies and allows researchers and pharmaceutical companies to create a personal stock of preserved iPSCs. These stored iPSCs are later retrieved for use in regenerative biopharmaceutical development and research purposes.
Nanokide Therapeutics develops Antimetastatic Solutions
Spanish startup Nanokide Therapeutics creates antimetastatic solutions by combining nanotechnology, microRNA, and mRNA. Its nanosystems are flexible, non-toxic, and easy to produce. When combined with microRNA and mRNA sequences, these nanosystems provide a platform for the development of anticancer drugs. The core part of this nanosystem is sorbitan ester, which serves as a foundation for the startup's anti-cancer stem cell therapy. Further, it utilizes nanoparticles to address the identification of crucial proteins involved in the differentiation process. These nanoparticles based on span, are viable to be adorned with nanobodies targeting the CSC marker CD133. This enables researchers and pharma companies to deliver mRNA for differentiation proteins useful in regenerative medicine and oncotherapy.
KoshKey provides RNAi Therapies
Indian startup KoshKey offers RNAi therapies targeting antimicrobial resistance and non-healing wounds. The startup identifies genes associated with non-healing wounds in diabetic skin and effectively silences them. Through the utilization of its RNA interference technology, Koshkey activates the wound-healing program and enhances the antimicrobial response of skin keratinocytes. This approach aids in clearing pathogens and also expedites the process of wound healing. Further, Koshkey's efforts support researchers and pharmaceutical companies in devising novel therapeutics in regenerative medicine.
Discover All Emerging Pharma Startups
The pharma startups showcased in this report are only a small sample of all startups we identified through our data-driven startup scouting approach. Download our free Pharma Innovation Report for a broad overview of the industry or get in touch for quick & exhaustive research on the latest technologies & emerging solutions that will impact your company in 2023!
Looking for regenerative medicine startups & technologies?
✕
Get your free Pharma Innovation Report
We'll deliver it straight to your inbox!
✕