Consumers are becoming increasingly aware of how personal care products affect their health, well-being, and convenience. Additionally, new technology trends in personal care like AI are changing how users approach self-care routines. From smart skincare devices to virtual beauty filters, the emerging personal care industry trends improve personal hygiene. Read more to explore these trends and how they improve the quality of living.
Innovation Map outlines the Top Personal Care Industry Trends & 20 Promising Startups
For this in-depth research on the top trends in the personal care industry, we analyzed a sample of 3687 global startups & scaleups. This data-driven research provides innovation intelligence that helps you improve strategic decision-making by giving you an overview of emerging technologies in the personal care industry. In the Personal Care Innovation Map below, you get a comprehensive overview of the innovation trends & startups that impact your company.
Top 10 Personal Care Industry Trends in 2024
These insights are derived by working with our Big Data & Artificial Intelligence-powered StartUs Insights Discovery Platform, covering 3 790 000+ startups & scaleups globally. As the world's largest resource for data on emerging companies, the SaaS platform enables you to identify relevant technologies and industry trends quickly & exhaustively.
Tree Map reveals the Impact of the Top Personal Care Trends in 2024
Based on the Personal Care Innovation Map, the Tree Map below illustrates the impact of the top trends in personal care products in 2024. Startups and scaleups are developing anti-aging cosmetics that harness active ingredients to boost collagen and counteract signs of aging. Also, brands analyze skin conditions and recommend personalized wellness practices, from skincare routines to stress management, using AI. Additionally, the rise of omnichannel commerce allows personal care brands to ensure a cohesive customer journey.
Smart devices and wearables also track personal health data to optimize care and overall well-being while AR filters enable users to virtually try cosmetic products. Personal care startups and companies also emphasize green hygiene products with organic ingredients and eco-friendly manufacturing methods, while ensuring sustainable packaging too. Lastly, advances in biotechnology and nanoformulations allow personal care companies to increase the efficacy and potency of existing products.
Global Startup Heat Map covers 3687 Personal Care Startups & Scaleups
The Global Startup Heat Map below highlights the global distribution of the 3687 exemplary startups & scaleups that we analyzed for this research. Created through the StartUs Insights Discovery Platform, the Heat Map reveals high startup activity in the US and India, followed by the UK.
Below, you get to meet 20 out of these 3687 promising startups & scaleups as well as the solutions they develop. These personal care startups are hand-picked based on criteria such as founding year, location, funding raised & more. Depending on your specific needs, your top picks might look entirely different.
Interested to explore all 3600+ personal care startups & scaleups?
Top 10 Personal Care Industry Trends in 2024
1. Anti-Ageing Cosmetics
As people continue to seek ways to maintain youthful appearances and overall skin health, anti-aging cosmetics are gaining significant popularity within the personal care sector. Cosmetics brands manufacture products that contain ingredients like retinol, hyaluronic acid, peptides, and vitamins to reduce wrinkles and other signs of aging. Procedures such as chemical peels, microdermabrasion, laser therapy, and dermal fillers are also popular to combat aging.
Innovative skin treatments, like microdermabrasion stimulate collagen production, resurface skin, and provide noticeable rejuvenation effects. Novel cosmetic formulations incorporate plant-based extracts, peptides, and stem cells that reverse or slow down the aging process. Additionally, handheld devices that utilize LED therapy, microcurrents, and radiofrequency promote skin rejuvenation. This allows consumers to perform non-invasive treatments at home.
Proof Skin Solutions develops Antioxidant Skin Serums
US-based startup Proof Skin Solutions develops PORCELAIN and MUGSHOT FOR MEN, its anti-aging facial serums. The serums combine 18 active ingredients including algae extracts, antioxidants, polyglutamic acid, and vitamin C complex. They also act as a primer for make-up, allowing them to conceal deeper signs of aging for longer.
The startup's serums reduce fine lines, wrinkles, inflammation, and pore size. Polyglutamic acid also promotes skin hydration and treats dark spots and dry skin. Due to its simple application process, it enables users to seamlessly integrate the serums into their daily skin routines.
Kutanios offers Anti-Ageing Skincare Ingredients
Kutanios is a UK-based startup that manufactures anti-aging skincare ingredients. It develops LIPOXERASE molecules that bind and neutralize harmful lipid peroxides from the skin. The skin generates lipid peroxides by environmental factors like sunlight, pollution, and tobacco smoke.
By preventing lipid peroxides from damaging cell membranes, DNA, enzymes, and essential proteins in the skin, Kutanios counteracts aging effects. This also reduces the risk of skin issues such as thinning, and acne as well as promotes overall skin health. Cosmetic and skincare brands integrate these molecules into their products such that they shed along with skin cells, removing any residual effects.
2. AI-powered Self Care
As the speedrun of AI in every industry continues, AI-based self-care applications are gaining traction within the personal care industry as well. Companies are leveraging AI algorithms to analyze individual skin types, concerns, and preferences based on uploaded photos or answered questionnaires. Personal care platforms also employ AI to analyze dietary preferences, health goals, and existing health conditions to provide personalized nutrition plans and wellness recommendations.
Startups create AI-powered apps and chatbots to provide mental health support and discuss their emotions and challenges. AI-based recommendations further streamline the decision-making process of purchasing self-care products. This leads to cost savings by preventing unnecessary purchases of ineffective self-care products or services. AI Chatbots also free up human customer service representatives to handle more complex customer issues within the personal care industry, increasing customer satisfaction.
HairCoSys builds an AI-powered Hair Care App
Chinese startup HairCoSys offers an eponymous AI-powered haircare application that provides comprehensive hair and scalp analysis, diagnosis, and insights. It assesses the risk of hair loss based on a 360-degree analysis of the hair and scalp. It also offers a mobile-based hair diagnosis feature, allowing users to capture images of their scalp to identify common hair issues.
By pinpointing potential factors contributing to hair loss, the app enables hair care salons to recommend preventive measures. It also provides tools such as customer relationship management (CRM) and online booking for up-selling products. HairCoSys's AI-based scalp analysis also allows professionals such as doctors to provide more in-depth diagnoses to improve hair care.
ScentGenie provides AI-powered Fragrance Recommendations
ScentGenie is a US-based startup that makes an AI-powered fragrance recommendation engine. It allows users to discover fragrances that match their preferences by describing desired scents in natural language. The engine employs a machine learning algorithm to understand and interpret natural human language on fragrance descriptions and consumer preferences. It then identifies relevant scent characteristics and attributes to determine the most suitable fragrance notes, moods, and other factors.
Available as an application programming interface (API), it allows fragrance retailers to integrate it into their websites or applications. This technology enhances the customer experience and drives sales by helping shoppers discover products that resonate with them.
3. Omnichannel Commerce
The personal care industry leverages omnichannel strategies by establishing a presence across e-commerce websites, mobile apps, social media, and even physical stores. This approach allows customers to interact with the brand through their preferred channels, enhancing convenience and accessibility. Also by analyzing online behavior, purchase history, and preferences, startups offer targeted suggestions that resonate with individual customers, increasing engagement and sales. Omni-channel commerce also allows startups to tailor marketing efforts to specific geographic areas or customer segments, encouraging foot traffic.
Nowadays, personal care startups offer click-and-collect services that enable customers to order products online and then pick them up from a nearby physical store. The usage of multiple channels allows customers to virtually try out makeup products, hairstyles, or skincare routines, enhancing the online shopping experience. This allows them to gather customer data from various sources and provide personalized product recommendations. Omnichannel commerce thus increases customer satisfaction and, in turn, boosts sales.
Wapping aids Omnichannel Cosmetics Commerce
Spanish startup Wapping offers an omnichannel commerce platform for cosmetics companies. The platform integrates with various systems, including e-commerce platforms, mobile apps, physical store point-of-sale systems, and customer databases. It then aggregates customer data from different touchpoints, creating unified profiles for each customer. This allows companies to offer personalized product recommendations.
The platform generates valuable insights through data analysis, allowing brands to understand customer behavior and preferences across channels. This enables them to refine their strategies and switch between different retail channels while purchasing cosmetics. This allows retailers and e-commerce businesses to share the same offers, prices, and loyalty programs without losing information.
Simply Better Brands facilitates Direct-to-Consumer (D2C) Cross-selling
Simply Better Brands is a Canadian startup that offers an omni-channel platform that hosts lifestyle consumer product brands from industries like personal care. The startup acquires nascent microbrands and supports their growth using its data-driven insights. Instead of employing broad marketing approaches, it focuses on targeted methods to reach the right target audience. It also leverages extensive data analytics to analyze and optimize the various touchpoints in the customer journey to ensure conversion rate optimization.
The platform enables microbrands to offer multiple products with a multichannel approach. This allows customers to engage with the brands through their preferred channels, enhancing brand visibility. By implementing these strategies, Simply Better Brands optimizes the customer acquisition and retention efforts of the microbrands while simultaneously expanding their revenue streams.
4. Personalized Skincare
As consumers have varying skin types and medical histories, providing a one-and-done skincare solution is not practical. Personalized skincare addresses this by tailoring skincare routines and products to individuals' skin types, concerns, and goals. Cosmetics companies leverage data analytics, machine learning, and sensors to provide more effective and efficient skincare solutions. Skincare brands also provide recommendations for product usage, including frequency, amount, and sequence. Further, mobile apps or wearable devices track changes in skin conditions over time and enable personalized skin care.
Startups in this space use data-driven approaches to identify ingredients that best suit an individual's skin concerns. By avoiding potentially allergenic or irritating components, it offers safer skincare solutions. Also, the guidance provided to use the cosmetics ensures that customers achieve optimal results while minimizing the risk of overuse or underuse. The data that wearable sensors collect allows cosmetics brands to continually adjust skincare routines, ensuring ongoing effectiveness.
Openface makes Personalized Skincare Serums
Openface is a Lithuanian startup that creates personalized skincare serums. The startup guides users through a skin condition questionnaire to collect information about their skin type, concerns, and skin conditions. It also allows users to upload selfies to the platform for analysis by in-house dermatologists.
The platform then provides the users with a detailed skin condition report and custom skincare serum formula using active ingredients. This approach allows consumers to receive targeted treatment instead of generalized formulations, enabling faster recovery.
Shampora manufactures Tailored Hair Care Products
Italian startup Shampora offers tailored hair care products to suit individual needs. The startup provides a platform where customers create a hair profile by sharing information about their hair type, texture, condition, and scalp health. Based on this information, Shampora's algorithm formulates personalized hair care products such as shampoos and hair colors.
The company uses only natural ingredients in its products, promoting healthier hair without relying heavily on synthetic or potentially harsh chemicals. This personalized approach leads to improved hair health and overall customer satisfaction.
5. Smart Devices & Wearables
Connected devices and wearables track and monitor individuals' well-being and daily routines using sensors, connectivity, and data analysis. Smart wearables, like fitness trackers and smartwatches, monitor wearers' physical activities, heart rate, sleep patterns, and calories. Brands also utilize smart skincare devices to analyze skin conditions and offer personalized skincare routines. For this, startups utilize UV exposure tracking and hydration monitoring as well as offer devices that provide gentle reminders for posture correction.
The integration of such devices provides users with insights and assistance in maintaining a healthier and more organized lifestyle. The data the sensors collect empowers individuals to set fitness goals, track progress, and make informed decisions about their routines. Some wearables also come with biofeedback capabilities to aid users in managing stress and anxiety by providing real-time data on their physiological responses.
NARVVI creates Anti-Ageing Skinwear
NARVVI is a UK-based startup that offers wearable fabrics with embedded anti-aging properties. Using its proprietary NUSKN technology, the startup integrates active ingredients such as hyaluronic acid and marine collagen peptides. It encapsulates these ingredients within waterproof membranes using micro-encapsulation during production.
Worn on the skin, the micro-capsules respond to friction and movement, allowing for a gradual and timed release of the active ingredients. The controlled release of ingredients ensures that the skin receives the ingredients when they are most effective. The fabric treats specific skin concerns, including fine lines, wrinkles, redness, dehydration, sensitivity, and dryness caused by external stressors.
SocioDent offers a Hands-Free Oral Care System
Indian startup SocioDent provides an assistive oral care system that facilitates hands-free oral hygiene. It consists of a mouthpiece and an oral care device that enables bedridden or elderly to maintain their oral hygiene with limited hand functions. The mouthpiece works like an automated brush and works with the battery as well as a power supply.
Users insert the mouthpiece and switch on the oral care device to facilitate water flow and bristle movement, providing oral care. The use of a mouthpiece as an oral hygiene device and the ease of use ensures effectiveness for those who may have difficulty using traditional dental care tools.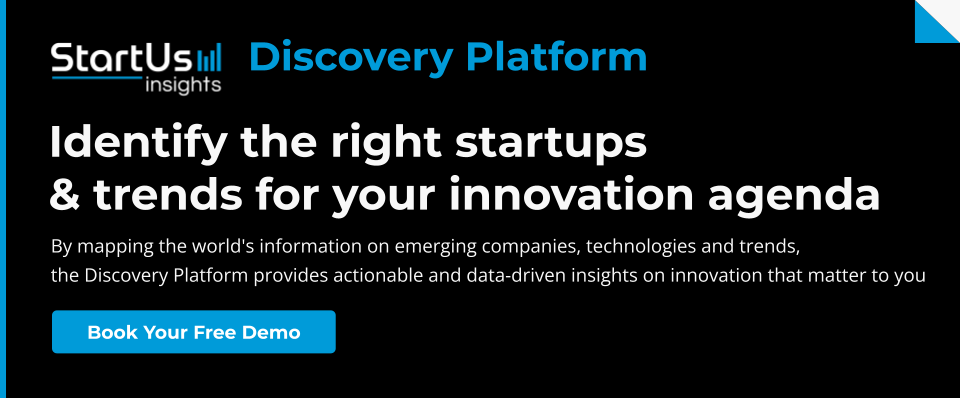 6. Eco-Friendly Personal Care Products
In the personal care industry, sustainable hygiene is gaining traction as consumers become more conscious of their environmental footprint and seek eco-friendly products. Such products focus on using biodegradable and naturally sourced ingredients. They are less harmful to the environment compared to synthetic chemicals. Additionally, manufacturing processes prioritize energy efficiency and water conservation while minimizing emissions and waste.
Additionally, green hygiene products adhere to cruelty-free and vegan principles, avoiding animal testing and animal-derived ingredients. As these products contain fewer harmful chemicals and pollutants, they decrease their negative impact on waterways and ecosystems. Also, they are gentler on sensitive skin as they contain natural and organic ingredients. This reduces the risk of allergies and irritation.
Imvelo Homecare ensures Plastic-free Hygiene
Imvelo Homecare is an Indian startup that provides sustainable personal care and hygiene products. It utilizes plant-based ingredients and natural processes to create products such as bamboo-based combs and toothbrushes. The startup also makes organic essential oils free of harmful chemicals and toxins as well as uses non-plastic packaging.
The startup's products leverage the natural properties of plants such as neem to clean and disinfect. The usage of plant-based ingredients and sustainable packaging ensure that Imvelo's products promote personal well-being and also contribute significantly to reducing environmental impact.
ECOBANANA develops Banana-based Sanitary Napkins
Kenyan startup ECOBANANA produces sanitary napkins made from banana fibers. The startup does not use harmful chemicals or artificial fragrances in the production process. As compared to regular pads, these banana-based pads have a higher absorbency rate and a softer top layer for comfort. The banana fibers also work better at preventing leaks and are compostable and biodegradable in nature.
ECOBANANA's sustainable sanitary napkins prevent rashes or irritation in the skin due to a lack of chemicals. From an economic standpoint, these napkins are also more cost-effective than regular pads, ensuring better menstrual hygiene.
7. Sustainable Packaging
As consumer preferences continue to shift towards sustainability, the personal care industry utilizes eco-friendly packages like biodegradable and recyclable packaging. Brands use materials, designs, and processes that minimize the environmental impact of packaging while still effectively protecting and presenting the products. Startups in the personal care industry opt for recyclable packaging materials such as cardboard, paper, glass, and certain types of plastic.
Biodegradable and compostable materials like plant-based plastics and biofilms are also used by businesses to create sustainable packages. These green packaging materials break down naturally over time and reduce the long-term environmental impact of packaging waste. The proliferation of refillable packaging for shampoos and other personal care products also decreases the amount of single-use packaging waste. Startups use sustainable packaging to gain a competitive edge in the market, as consumers increasingly prefer brands that demonstrate environmental responsibility.
PackFixed creates Sustainability Awareness Stamps
PackFixed is a Swedish package manufacturing startup that offers a packaging marketplace for fragrance and cosmetic products. It offers cosmetic bottles, jars, and closures of various shapes, materials, and sizes. Additionally, the startup provides eco-friendly and sustainable packaging options, and through its sustainability awareness stamps. They enable brands to review the impact of their products.
The stamps provide valuable information about the environmental attributes of the packaging products. They cover key aspects, like the presence of recycled content, recyclability of the packaging, mono-material composition, and refill suitability of the packaging. These sustainability awareness stamps empower businesses to incorporate sustainable packaging into their personal care lineup and make environmentally conscious packaging choices.
SOAPBOTTLE manufactures Soap-based Shampoo Dispenser
Dutch startup SOAPBOTTLE provides a soap-based bottle that holds liquid body care products like shampoo, body wash, or hand soap. It serves as both a container for liquid body care products and as a functional soap. When the liquid content finishes, the container finds use as regular hand soap, ensuring that no part of the product goes to waste.
Over time with regular use, the soap-based packaging dissolves, avoiding the need for traditional plastic or other non-biodegradable packaging materials. SOAPBOTTLE significantly reduces plastic waste and pollution by offering a packaging solution that naturally decomposes and does not leave a lasting footprint.
8. Virtual Makeup
Cosmetic brands leverage mobile apps and web platforms that use augmented reality (AR) or virtual reality (VR) to enable virtual try-ons of makeup products. They also utilize virtual makeup to provide personalized product recommendations based on individual skin tones, facial features, and preferences. Beauty brands utilize filters to offer interactive beauty tutorials and educational content. Beauty startups also collaborate with beauty influencers and content creators to develop viral makeup filters and overlays.
These use cases enable end users to experiment with various products before making a purchase decision. This enhances the online shopping experience and reduces the need for in-store try-ons. Virtual make-up tutorials widely appeal to the younger generation as they seek accessible and visually appealing experiences. Also, brand collaborations increase their user base, fostering customer engagement and brand awareness.
FILTERQU develops AR-based Cosmetic Filters
FILTERQU is an Indonesian startup that creates AR Effects and filters for various social media platforms. These filters work as interactive digital overlays for users to apply to their photos and videos on social media platforms like Instagram. On application, these filters enhance user-generated content by adding virtual cosmetic elements like lipstick and makeup to the user in the real-world environment from a smartphone camera.
FILTERQU's AR Effects transform ordinary photos and videos into engaging and interactive experiences. Cosmetic brands and businesses use these filters to provide a novel way to engage with their target audience. This enables users to better connect with the brands, improves brand awareness, and leads to engaging and interactive storytelling.
Hiface provides Virtual Face Beautification
Estonian startup Hiface develops a mobile app that enhances facial beauty and structure by providing users with virtual tools and filters. The app analyzes facial features to determine the face shapes of users. It then suggests hairstyles, makeup, beard styles, and glasses to complement their specific face shape. The app also leverages generative AI to provide personalized responses to user inquiries regarding personal care, beauty, and fashion.
The app enables beauty and fashion brands to collaborate and showcase their products through virtual try-ons and personalized recommendations. Its face shape analysis and virtual hairstyle/makeup try-on features allow users to more granularly appreciate a product before buying and, in turn, reduce loss of sales.
9. Biotechnology-based Enhancement
Biotechnology makes significant contributions to the personal care industry, advancing the way brands formulate and produce personal care products. Companies employ biotechnology to develop active ingredients for personal care products from plants, animals, or microorganisms. For example, skincare companies utilize hyaluronic acid, a naturally occurring substance, to keep skin hydrated. Biotechnological methods like fermentation, genetic engineering, and tissue culture enable businesses to make natural ingredients without cost and resource-heavy agricultural needs.
Additionally, cosmetic brands create bioactive compounds, like enzymes and peptides, with specific benefits derived from biotechnological processes. After incorporation into serums, creams, and masks, biotech-based compounds and ingredients target effects such as anti-aging, moisturizing, and skin brightening. By producing ingredients without traditional animal-derived sources, startups cater to the demand for cruelty-free and sustainable options. Biotechnology also improves the efficiency of manufacturing processes for personal care products, leading to lower costs and less environmental impact.
Extra Wild Beauty develops Biotechnology-enhanced Cosmetics
Extra Wild Beauty is a Spanish startup that offers a range of skincare products with biotechnological enhancement. The startup manufactures the products using natural and multifunctional active ingredients. Additionally, the formulations contain no synthetic components.
The biotechnological enhancement and presence of active ingredients also ensure that the cosmetic products penetrate the skin efficiently and deliver consistent results. It also offers improved benefits in terms of skin hydration, regeneration, and anti-aging properties. The products' natural and biotechnological blend aligns with the growing demand for sustainable and results-driven beauty solutions.
Algologie offers Cosmetics with Marine Active Ingredients
French startup Algologie manufactures cosmetic products using marine active ingredients. Using a single stem cell extract from marine ingredients like seaweed, the startup replicates the potency of natural marine active ingredients without needing to collect more ingredients. Additionally, Algologie uses seawater as a medium to create cosmetics as it is rich in minerals.
ALGO 4 Complex is the startup's patented blend of algae stem cells and coastal plant cells. It revitalizes the natural mechanisms of the skin and enhances its defense against daily environmental aggressions. Algologie's natural skincare formulas also ensure that the products are safe, natural, and gentle on the skin.
10. Nanoformulations
Nanotechnology addresses the effectiveness concerns of traditional personal care products. Cosmetic brands use nanoparticles to encapsulate active ingredients and deliver them more effectively to the skin. It also finds use in controlling the release of active ingredients over time, benefitting products such as anti-inflammatory creams. Additionally, nanoparticles improve the stability of cosmetic ingredients, preventing products from spoiling or becoming less effective over time.
Startups now provide products that target specific concerns such as sunscreens that provide improved UV protection using nano-sized mineral particles. Some also work on skin care creams that penetrate deeper for enhanced efficacy. In hair care, nanoencapsulation promotes healthy hair growth and strengthens strands, while encapsulation in fragrance products leads to longer-lasting scents.
Nanomater provides Nanoencapsulation for Cosmetics
Nanomater is an Italian startup that makes nanomaterials for various industrial applications including cosmetics. It produces inorganic nanoparticles of ceramic, magnetic, and metallic materials, as well as biocompatible polymeric nanoparticles for encapsulation of active ingredients. The startup uses its polymeric nanomaterials as nanofillers to improve the performance and properties of cosmetic products.
Nanomater's biodegradable and biocompatible nanoencapsulation protects active ingredients within the cosmetics from degradation. It also improves product stability and ensures controlled release upon application to the skin. This leads to enhanced skin absorption and prolonged effects of the active ingredients.
Nanoceuticals creates Nanostructures for Cosmetics
Brazilian startup Nanoceuticals makes nanostructure ingredients for the personal care industry. The startup's ingredients like Nano Sculpt improve cellulite, Nano TechC enhances skin tone balancing, and Nano Hyaluronic Acid strengthens anti-aging effects. The startup's products use antioxidants to counteract aging effects while also reducing skin oiliness and alleviating related pigmentations.
These nanostructure ingredients are easy to add to existing products as they do not require high temperatures and are easy to dissolve. Nanoceuticals' products also target different aspects of skin and hair care, such as cellulite improvement, body measurements, localized fat breakdown, whitening effects, aging correction, and hydration.
Discover all Technologies & Trends in Personal Care
Brands adopt newer technologies to tailor products to customers' unique needs. For example, a trend gaining momentum is waterless beauty, where products contain little to no water, to enhance operational sustainability. Further, user-friendly e-commerce platforms will play a pivotal role in the future of the personal care industry.
Moving forward, the industry's success relies on embracing a customer-centric and sustainable approach. The personal care industry trends and startups outlined in this report only scratch the surface of trends that we identified during our data-driven innovation & startup scouting process. Identifying new opportunities & emerging technologies to implement into your business goes a long way in increasing your competitive advantage.
Looking for personal care startups & technologies?
✕