Global Startup Heat Map highlights 10 Top Smart Farming Startups to Watch in 2023
Through the Big Data & Artificial Intelligence-powered StartUs Insights Discovery Platform, covering over 3 790 000+ startups & scaleups globally, we identified 665 smart farming startups. The Global Startup Heat Map below highlights the 10 smart farming startups you should watch in 2023 as well as the geo-distribution of all 665 startups & scaleups we analyzed for this research. Based on the heat map, we see high startup activity in Europe and India, followed by the USA.
Interested to explore all 600+ smart farming startups?
As the world's largest resource for data on emerging companies, the SaaS platform enables you to identify relevant technologies and industry trends quickly & exhaustively. Based on the data from the platform, the top smart farming innovation hub is located in London, followed by Asian tech hubs in Bangalore and Singapore. New York City is the fourth major startup hub for smart agriculture and African economic powerhouse Nairobi rounds up the top 5 smart farming hubs. The 10 hand-picked startups highlighted in this report are chosen from all over the world and develop solutions for smart irrigation, land mapping, genetic editing, and livestock support.
10 Top Smart Farming Startups to Watch in 2023
Smart farming leverages advanced technologies to optimize agricultural processes and yields. Key technologies used in smart farming include the Internet of Things (IoT), artificial intelligence (AI), and machine learning (ML). Precision farming involves the use of sensors and data analytics to monitor and optimize crop growth and soil conditions. IoT devices such as weather sensors and crop monitors collect and transmit data to farmers, while AI and ML algorithms analyze the data to identify trends and make predictions. These technologies have the potential to significantly improve farming efficiency, reduce waste, and increase crop yields, ultimately contributing to a more sustainable food supply chain. The 10 top smart farming startups highlighted in this report work on the following AgriTech applications:
Map My Crop offers Crop Monitoring Software
Established in 2021, US-based startup Map My Crop develops satellite-based crop monitoring software. It uses satellite imaging and artificial intelligence to deliver crop maps. These maps provide real-time insights into crop yield prediction and farming operation optimization. Additionally, farming advisories enable custom solutions that cater to the individual needs of farmers. The satellite data enables farmers to identify crop conditions and save costs on fertilizers, pesticides, and other inputs. It also allows them to increase farm efficiency by accurately assessing crop growth and health over vast land areas.
Agriverts develops Soilless Farming IoT Systems
Turkish startup Agriverts leverages IoT to develop soilless agriculture solutions. The startup's IoT system enables growing plants at any location and uses nutrient solutions along with various organic and inorganic solid materials. It utilizes data collected from mobile vision sensors that move through indoor farming shelves. Then, the AI algorithm analyzes and generates information that farmers use to address any feedback or issue. Since its founding in 2021, the startup's system helps farmers control the environment for growing plants to achieve high crop yields.
Terra Robotics builds an Autonomous Weeding Robot
Founded in 2020, Greek startup Terra Robotics develops an autonomous field navigation robot. It uses sensors and smart algorithms to perform a wide range of agricultural tasks. This includes weed management, soil and crop measurement, and disease detection. The robot is also fully electric with four-wheel drive and steering, resulting in zero emissions and ease of use. The startup's weeding robot assists farmers in addressing labor shortages while also producing high-quality bioproducts.
Fuselage Innovations provides Crop Spraying & Granular Spreading Drone
Indian startup Fuselage Innovations, founded in 2020, makes agricultural drones for crop spraying and granular spreading of inputs. The autonomous drones are equipped with a precision spraying system and eliminate the need for laborious manual spraying of pesticides. They also prevent operators from direct exposure to pesticides. Additionally, the startup's drones utilize power sources efficiently to support a higher payload. Farmers use the Fuselage smart farming solutions to accurately and safely deliver agricultural inputs faster and in a cost-effective manner.
Orchardly delivers Weather Alerts & Forecasting
Founded in 2020, Indian startup Orchardly provides weather alerts and forecasting tools for farmers through its ML platform. Weather data is collected from the startup's weather stations and then processed in its decision support system (DSS) for generating farming advisories and alerts. Further, the system provides irrigation alerts for ensuring that the soil always maintains optimal levels of moisture. Orchardly facilitates this based on weather history and forecasts, enabling farmers to respond to environmental changes in real-time and improve yield quality.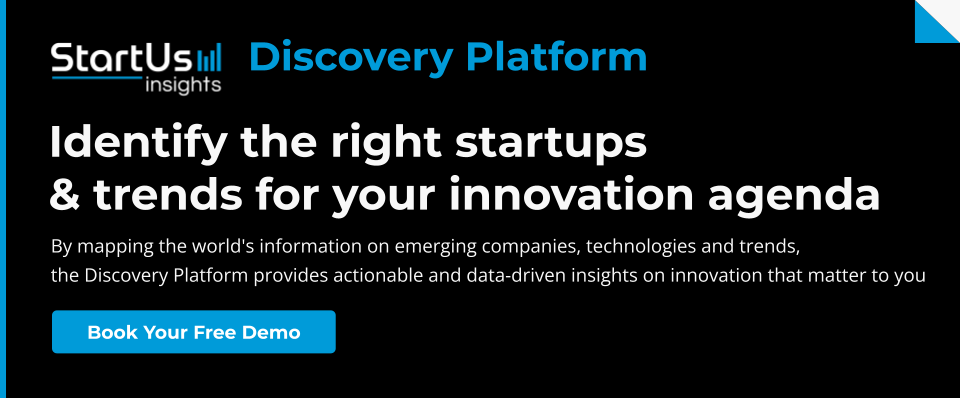 TAGim facilitates Remote Livestock Monitoring
US-based startup TAGim develops a farming system for remote livestock monitoring. It consists of smart ear tags, a wireless communication network, an analytics dashboard, and a pen-rider app. The smart ear tags monitor individual animals and keep track of their temperature and movement. Additionally, it reduces infections in herds along with reducing farmers' workload. The pen-rider app enables the detection of infected animals in the pen. Since its founding in 2020, TAGim is enabling farmers to track their livestock's health and intervene early to maintain the quality of their herd.
DeepBerry offers Greenhouse Automation Control
Founded in 2021, Chinese startup DeepBerry provides greenhouse automation control solutions. It combines sensors, AI, big data, and cloud computing to streamline agricultural production processes. This assists farmers in creating a digital farm where integrated water and fertilizer systems monitor, analyze, and control irrigation, fertilizer application, and crop protection. The startup's horticulture fertigation device, for example, allows for modifying injected nutrients' quantity and for delivering doses precisely and uniformly. DeepBerry also assists farmers in selecting and breeding cash crops to increase their revenue.
Cody Genetics performs Livestock Gene Editing
Cody Genetics is a 2021-founded, UK-based startup that delivers gene-editing services to agricultural breeders. Its sex-biasing product edits the embryo to select sex-biased non-genetically modified organisms (GMO) animals. This enables breeders to only produce progeny of the required sex. The pre-selection of sex in livestock eliminates the unnecessary production of male animals, which are usually killed on-farm within a few days of birth. Cody Genetics offers an alternative to inhumane agricultural practices while also increasing livestock profitability.
UpTerra develops an In-line Irrigation Device
Established in 2020, UpTerra is a US-based startup that develops a smart irrigation system. It uses biomimicry technologies to provide irrigation hardware to farmers. Its product, TerraFlow, is an inline water structuring hardware that arranges water delivery for maximum hydration and energy potential. This technology is based on bio-geometric and magnetohydrodynamic principles. Further, its frequency imprinting device, TerraScribe, potentiates mineral activity. Lastly, the startup's quantum environmental conditioner, TerraCell, broadcasts signatures of crop amendments and inputs as frequencies and vibrations to the farm. UpTerra's solutions enable farmers to increase yields while reducing water and input consumption.
CAPSERO offers Automated Cultivation Solutions
Swiss startup CAPSERO, founded in 2020, provides small to large-scale farming starting materials, such as seedlings and connected infrastructure. The solution is installed outdoors and controlled by an indoor cultivation system. The outdoor capsule protects seedlings against harsh environmental conditions while the startup's algorithms ensure optimal plant growth conditions till the time of harvesting. Further, it provides an automated, portable, and aseptic harvest container that uses built-in sensors for harvesting large amounts of crops. CAPSERO allows farmers to fully automate their indoor plant cultivation system.
Discover All Emerging AgriTech Startups
The AgriTech startups showcased in this report are only a small sample of all startups we identified through our data-driven startup scouting approach. Download our free AgriTech Innovation Report for a broad overview of the industry or get in touch for quick & exhaustive research on the latest technologies & emerging solutions that will impact your company in 2023!
Looking for smart farming technology solutions?
✕
Get your free AgriTech Innovation Report
We'll deliver it straight to your inbox!
✕