Global Startup Heat Map highlights 10 Renewable Energy Startups to Watch in 2023
Through the Big Data & Artificial Intelligence (AI)-powered StartUs Insights Discovery Platform, covering over 3 790 000+ startups & scaleups globally, we identified 2422 Renewable Energy startups. The Global Startup Heat Map below highlights the 10 renewable energy startups you should watch in 2023 as well as the geo-distribution of all 2422 startups & scaleups we analyzed for this research. Based on the heat map, we see high startup activity in the USA, followed by Western Europe and India. These renewable energy startups work on solutions ranging from power control hardware, real-time production and demand forecasts, multi-rotor wind turbines, geothermal systems, and more.
Interested to explore all 2400+ renewable energy startups?
As the world's largest resource for data on emerging companies, the SaaS platform enables you to identify relevant technologies and industry trends quickly & exhaustively. Based on the data from the platform, the biggest innovation hubs for renewable energy are located in London and New York City. Interestingly, these are followed by North American oil industry hubs in Houston (USA) and Calgary in Canada. Indian financial center Mumbai completes the top 5 renewable energy innovation hubs. The 10 hand-picked startups highlighted in this report are chosen from all over the world and develop solutions for renewable energy generation, energy sharing and management, energy storage solutions, and smart grid systems.
10 Top Renewable Energy Startups to Watch in 2023
The renewable energy industry has seen significant advancements in recent years due to key technologies such as solar photovoltaic (PV) systems, wind turbines, energy storage systems, and smart grid technologies. Solar PV systems have become more efficient and affordable with advances in materials and manufacturing processes. Wind turbines also see improvements in efficiency with larger turbines that generate more power at lower costs. Energy storage systems (ESS), such as lithium-ion batteries, have become more reliable and cost-effective, improving grid resilience by addressing the intermittence of renewable energy generation systems. Additionally, smart grid technologies enable electricity supply and demand monitoring and control to aid the transition to cleaner grids. Together, these key technologies are driving the growth of the renewable energy industry and reducing reliance on fossil fuels for electricity generation. The top 10 startups featured in this report develop applications that advance renewable energy adoption:
Windscape AI provides Precise Wind Nowcasts
US-based startup Windscape AI uses artificial intelligence to deliver wind nowcasts. The startup's solution combines machine learning, a WiFi mesh network, and sensors in wind farms to collect and forecast wind speed. This provides a lower cost and higher effectiveness for renewable electricity creation. The solution provides seconds-to-minutes nowcasts of wind changes, enabling wind farm operators to optimize turbine pitch, yaw, and torque settings. This promotes maximum energy capture and longer life of wind turbines. Wind power plants use the startup's solution to increase revenue and return on investment (ROI) while extending turbine life.
HydGene Renewables enables On-site Green Hydrogen Production
Australian startup HydGene Renewables converts biomass waste into green hydrogen on-site and on-demand using an engineered biocatalyst. With the use of synthetic biology, the startup converts carbohydrates extracted from biomass into hydrogen. The biocatalysts are robust and tolerant to compounds that are typically toxic to microorganisms. By using fermentation and flow-based cartridge packaging, the startup's process allows for prolonged and continuous hydrogen production. It regulates the rate and amount of hydrogen production through an automated and feedback-controlled process. This eliminates any unnecessary and dangerous build-up of hydrogen and overcomes the uneconomical need for storing hydrogen.
Enoda simplifies Power Grid Control
UK-based startup Enoda develops Prime, an exchanger that combines analog and digital technologies to aid grid control. The exchanger and embedded software allow energy providers to integrate real-time electricity correction and deliver on-target frequency and voltage. This reduces network losses and carbon emissions, providing carbon-free balancing. Moreover, the startup's solution allows energy businesses to improve voltage regulation, phase balancing, load balancing, power factor control, and harmonic removal. This, in turn, increases grid capacity for renewables and grid resilience.
Myriad Wind Energy Systems designs a Multi-Rotor Wind Turbine
UK-based startup Myriad Wind Energy Systems creates a multi-rotor wind turbine. It is more cost-effective to manufacture and offers energy capture better than conventional wind turbines. Manufacturing, transportation, and installation of multi-rotor turbines are simpler and faster because of the compact component sizes. Myriad Wind Energy System's multi-rotor wind turbine is scalable and accelerates offshore renewable energy power plant deployments. With multiple smaller rotors, project developers are able to increase the overall power yield, increasing revenue for wind farm owners.
Prairie Clean Energy offers Biomass Fuel
Canadian startup Prairie Clean Energy creates biomass fuel from biological waste. The startup produces pellets from three different materials – wood, flax straw, and agricultural waste. Flax straws go through a patent-pending process and turn into biomass pellets that are ISO-compliant. The startup´s flax pellets have lower ash content and equivalent net caloric properties to wood pellets. Prairie Clean Energy thus leverages unutilized agricultural residue produced from barley, canola, canary, hemp, and wheat every year and creates low-emission and low-cost biofuel, advancing the circular economy.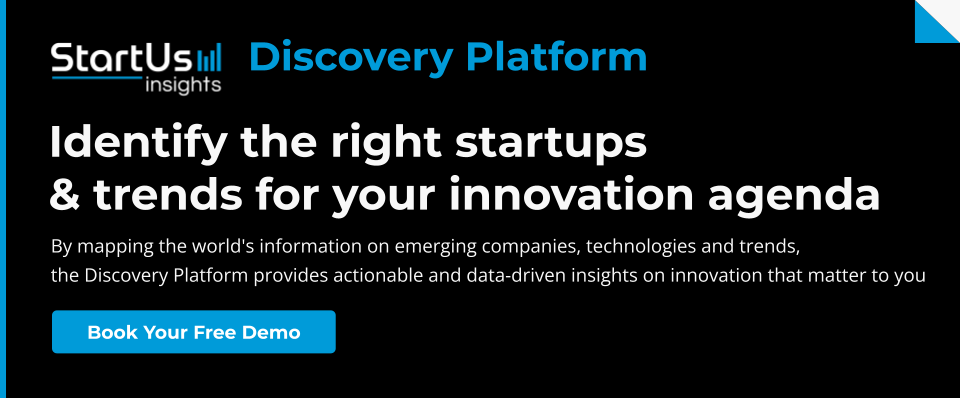 Enco builds Solar-sharing Communities
Italian startup Enco develops a platform for photovoltaic energy sharing. It provides insights into the feasibility and productivity of photovoltaic panels in specific areas. Based on the feasibility study, the startup installs and maintains solar photovoltaic panels. This allows energy consumers to become prosumers and trade the excess energy to the grid. The startup's solution is available for individuals, companies, and public administrations. This allows prosumers to mitigate their reliance on the grid, save energy costs, and reduce their carbon footprint.
NovusEarth develops a Closed-loop Geothermal System
Canadian startup NovusEarth tackles energy inconsistency with a closed-loop geothermal system. The startup's baseload, modular geothermal power plants utilize geothermal heat to provide electricity and thermal energy for municipalities and businesses. It also combines this solution with hydroponics to produce sustainable food. Moreover, the startup delivers an additional revenue stream by trading residual thermal energy with district heating networks, pulp mills, and more.
Gazelle Wind Power designs a Floating Wind Turbine Platform
Irish startup Gazelle Wind Power creates a hybrid floating platform with high stability and attenuated pitch. It responds to waves using a central counterweight connected to tripodal arms and anchored to the seabed. The platform's geometry allows it to move horizontally and vertically to minimize tilting. Moreover, it features a smaller ecological footprint and is lighter than conventional offshore wind systems. This reduces raw materials requirements and the costs of handling and assembly.
LAVO advances Long Duration Energy Storage (LDES)
Australian startup LAVO drives the green energy transition with long-duration hydrogen storage solutions and a digital platform. The platform provides live insights into the capacity and status of LDES. The startup's hybrid lithium-ion and patent-pending metal hydride-based hydrogen storage solutions enable on-demand energy storage. This technology allows renewable energy businesses and distributors to store energy from photovoltaic, wind, and other power plants to reduce intermittency.
Wave To Energy provides a Floating Wave Energy Converter (WEC)
Portuguese startup Wave To Energy designs a floating wave energy converter system to produce and store green hydrogen offshore. The startup's floating oscillating water columns (OWC) that utilize waves to act on a piston and move air. The air turbine at the top of the OWC piston connects to an electrical generator. According to the geometrical design of the dual chamber floating OWC device, the produced energy is transferred to the coastal zones. For this, the startup leverages an underwater cable or the energy is stored onboard the device. This significantly improves the efficiency of energy conversion and the solution replaces unsustainable energy sources.
Discover All Emerging Renewable Energy Startups
The renewable energy startups showcased in this report are only a small sample of all startups we identified through our data-driven startup scouting approach. Download our free Renewable Energy Innovation Report for a broad overview of the industry or get in touch for quick & exhaustive research on the latest technologies & emerging solutions that will impact your company in 2023!
Looking for renewable energy startups & technologies?
✕
Get your free Renewable Energy Innovation Report
We'll deliver it straight to your inbox!
✕