Recovery management is a critical aspect of patient care that optimizes healing, rehabilitation, and overall well-being. However, traditional approaches to recovery management face challenges that hinder the effectiveness and accessibility of care. These challenges include limited resources, geographical barriers, and the need for personalized interventions. Technology innovations from advanced monitoring devices and telemedicine solutions to data analytics and artificial intelligence (AI) enhance patient outcomes, optimize resource allocation, and streamline healthcare delivery. Moreover, these technological innovations provide a wide range of benefits to both patients and medical professionals such as lower cost of treatment, faster recovery time, and more. Explore the top 10 trends in recovery management.
Innovation Map outlines the Top 10 Recovery Management Trends & 20 Promising Startups
For this in-depth research on the Top Recovery Management Trends & Startups, we analyzed a sample of 1243 global startups & scaleups. This data-driven research provides innovation intelligence that helps you improve strategic decision-making by giving you an overview of emerging technologies in the healthcare industry. In the Recovery Management Innovation Map below, you get a comprehensive overview of the innovation trends & startups that impact your company.
These insights are derived by working with our Big Data & Artificial Intelligence-powered StartUs Insights Discovery Platform, covering 3 790 000+ startups & scaleups globally. As the world's largest resource for data on emerging companies, the SaaS platform enables you to identify relevant technologies and industry trends quickly & exhaustively.
Tree Map reveals the Impact of the Top 10 Recovery Management Trends
Based on the Recovery Management Innovation Map, the Tree Map below illustrates the impact of the Top 10 Recovery Management Trends in 2023. Advanced monitoring systems and devices along with remote medical care enable real-time tracking of patient vitals and health parameters, facilitating personalized and precise care. Wound care innovations provide specialized treatments and dressings for efficient wound healing and management. While addiction recovery solution leverage technology to offer virtual support, counseling, and tracking tools for enhanced recovery outcomes. Advanced mobility and physiotherapy solutions incorporate robotics and assistive devices to promote improved movement and rehabilitation. Besides these, AI-assisted decision support systems assist healthcare professionals in making data-driven treatment decisions and optimizing patient recovery plans. Occupational therapy interventions utilize technology to enhance cognitive and motor skills for functional independence.
Top 10 Recovery Management Trends in 2023
Global Startup Heat Map covers 1243 Recovery Management Startups & Scaleups
The Global Startup Heat Map below highlights the global distribution of the 1243 exemplary startups & scaleups that we analyzed for this research. Created through the StartUs Insights Discovery Platform, the Heat Map reveals high startup activity in the US, followed by the UK. Below, you get to meet 20 out of these 1243 promising startups & scaleups as well as the solutions they develop. These recovery management startups are hand-picked based on criteria such as founding year, location, funding raised, & more. Depending on your specific needs, your top picks might look entirely different.
Interested to explore all 1200+ recovery management startups & scaleups?
Top 10 Recovery Management Trends in 2023
1. Advanced Monitoring Systems & Devices
Managing recovery is difficult due to the lack of comprehensive and real-time monitoring systems to track progress and provide timely interventions. However, advancements in technology have introduced advanced monitoring systems that utilize sensors, wearables, and data analysis techniques to continuously monitor vital signs, medication adherence, activity levels, and even mental health indicators. This real-time data allows healthcare professionals to detect potential issues, identify patterns, and intervene promptly, optimizing recovery outcomes. Additionally, these advanced monitoring systems enable remote monitoring, providing flexibility and access to care for individuals outside traditional healthcare settings. By bridging the gaps in monitoring and support, these technologies are enhancing recovery management and improving the way individuals receive personalized care throughout their recovery journey.
BalanceBelt creates a Posture Correction Belt
BalanceBelt is a Dutch startup that develops a wearable solution to correct severe balance disorders. Its product BalanceBelt is a discreet and comfortable device that provides haptic feedback about body posture and balance through gentle vibrations. The technology allows individuals with severe balance issues such as bilateral vestibular loss or hypofunction to move more freely and confidently without relying on walking aids or other people. The device reduces dependence on therapy and medication, restores confidence and independence, and enables users to resume active and social lives.
Bodii advances Knee Injury Recovery
Bodii is a UK-based startup that focuses on enhancing knee recovery through smart monitoring technology. Its product Bodii Flex monitors the range of motion in the knee during the first 6-8 weeks following an injury or procedure. The wearable device works in conjunction with physiotherapy treatment, providing accurate data to manage and visualize the recovery process. It allows both patients and physiotherapists to track progress which results in more time focusing on treatment rather than manually tracking progress. Besides this, the startup provides an easy-to-use app where patients are able to share progress with their physiotherapists, improving the efficiency of appointments and overall recovery.
2. Wound Care
Recovery management poses a multitude of challenges in healthcare, particularly when it comes to wound care. Traditional approaches often encounter obstacles such as delays in healing, infection risks, and patient discomfort. Recent advancements in wound care include the development of smart dressings embedded with sensors that monitor vital wound parameters and alert healthcare providers to changes requiring attention. Additionally, the emergence of regenerative medicine techniques, such as the use of stem cells and growth factors, has shown results in accelerating wound healing and reducing scarring. Further, the integration of telemedicine platforms allows healthcare professionals to remotely assess and guide patients' wound care, ensuring timely interventions and enhanced outcomes. These innovations result in patients experiencing faster recovery with less discomfort during the recovery process.
LeviSense Medical provides a Therapeutic Bed System
LeviSense Medical is a US-based startup that develops a system to prevent and treat pressure-induced wounds and ulcers. Its LeviSense system uses SensorCell technology to dynamically adjust to a patient's form, position, and movements, protecting against excessive pressure that causes bed sores. The technology is beneficial in the treatment of pressure ulcers, making the process less strenuous for both the patient and caregiver. Moreover, its active intelligence feature monitors patients hundreds of times per minute and adjusts the surface to prevent excessive pressure. Further, LeviSense's telehealth capabilities allow for remote monitoring of the system which reduces hospital re-admissions and facilitates at-home healthcare.
Brace develops an Injury Rehabilitation Mobile App
Brace is an Irish startup that provides a social injury rehabilitation mobile app that empowers individuals to manage their recovery journey through socialization and gamification. The app features injury tracking, exercise management, experiential insights into injury recovery, and a community for social support. It also serves as a tool for physiotherapists, offering plan allocation and management, progress and adherence tracking, as well as improvement in client conversion. By connecting users with others in the rehabilitation process, Brace facilitates sharing of motivation and milestones which promotes collective progress in rehabilitation.
3. Addiction Recovery
The process of recovering from addiction has numerous challenges such as risk of relapse, psychological barriers, and limited access to support systems. Therefore startups are developing mobile apps and online platforms to provide individuals with real-time support, relapse prevention tools, and virtual counseling services to ensure addicts have continuous access to resources and guidance. Additionally, holistic recovery models focus on addressing underlying mental health issues and providing individualized treatment plans, therapy modalities, and support networks to foster long-term recovery. Further, the implementation of peer support groups and community-based recovery initiatives offers individuals a sense of belonging, shared experiences, and encouragement throughout their recovery journey.
YANA creates a Recovery Platform
US-based startup YANA develops a digital connectivity platform that provides tools and a community to support recovery from addiction. The platform offers a range of resources, including evidence-based solutions, social connections, and action-oriented guidance. YANA's 24/7 meetings are accessible from any device and provide constant support for individuals in recovery from alcohol addiction. Besides this, the meetings are based on scientific evidence, and inspire individuals on their journey to sobriety. Additionally, YANA's platform allows users to connect with others who share similar experiences, fostering a sense of community and mutual support that is crucial in managing a consistent path to recovery.
Clearlee advances Drug Monitoring
Clearlee is a US-based startup that develops a solution for drug monitoring to ease the pressure drug testing places on families and individuals to hold themselves accountable. The remote drug monitoring system allows for early detection of developing patterns and provides support during treatment aftercare. Clearlee's non-invasive test is able to be taken anywhere and provides rapid results and reveals when an individual has properly submitted their test. Moreover, Clearless uses facial recognition technology in its guided remote testing process to ensure privacy and accuracy in testing results. This approach to recovery management provides a better way to monitor substance use while promoting transparency and accountability.
4. Advanced Mobility & Physiotherapy
The limited range of motion and functional limitations that individuals may face after an injury or surgery not only affects their quality of life but also slows their recovery. Startups are overcoming this through advanced mobile devices such as exoskeletons, robotic prosthetics, and assistive technologies that provide individuals with enhanced mobility, balance, and independence. Additionally, physiotherapy plays a crucial role in recovery management, offering tailored exercise programs, manual therapy techniques, and targeted interventions to improve strength, flexibility, and overall physical well-being. Besides this, innovations such as virtual reality rehabilitation and wearable sensors further contribute to the optimization of recovery outcomes by enhancing engagement, motivation, and tracking progress.
eXRt Intelligent Healthcare creates a Physiotherapy Platform
UK-based startup eXRt Intelligent Healthcare develops a platform to provide accessible and self-managed physiotherapy, particularly for neurological disabilities. The platform uses virtual reality to enhance rehabilitation experiences while incorporating advanced physiotherapy techniques into entertaining games. It also facilitates better communication between patients and their physiotherapists who are able to interact with patients and monitor their progress remotely. The startup's therapy gamification platform not only makes physiotherapy more engaging but also allows for consistent, standardized therapy in the comfort of the patient's home.
Ora Medical provides a Smart Gait Trainer
Canadian startup Ora Medical develops a smart gait trainer to provide high-quality physical rehabilitation at home. The hands-free device called Levity uses a unique design that adjusts to a child's growth and provides just the right support to train their legs. The device's main function is to reinforce muscles that are the most crucial for optimal walking rehabilitation. Additionally, the startup also offers OraConnect which is a platform that provides actionable and objective data about a patient's progress. It allows for remote monitoring of a patient's recovery in their real environments, facilitating better decision-making and feedback for rehabilitation professionals.
5. AI-assisted Decision Support
Effective recovery management is difficult to achieve due to delays in current decision-making processes, treatment planning, and manual monitoring systems. Similarly, another significant problem is the complexity and variability of individual cases, making it challenging for healthcare providers to make informed decisions regarding the most suitable treatment options. To avoid these problems, startups are creating AI algorithms that analyze vast amounts of patient data, medical literature, and clinical guidelines to provide evidence-based recommendations, aiding healthcare professionals in creating personalized treatment plans. Additionally, AI-assisted decision support systems are able to continuously monitor patients' progress and alert providers to any deviations or potential complications
Deep Breath develops AI Breath Analysis
Deep Breath is a Lithuanian startup that develops an AI-based decision support system for intensive care units (ICUs). Its system provides continuous remote monitoring of all connected ventilators in the ICU and detects patient-ventilation asynchronies in real-time. The startup's technology is able to be integrated with different ventilators and other medical devices, enhancing their functionality and providing additional value for clinicians. Moreover, the technology reduces the length of stay in ICUs and decreases mortality rates. This solution improves recovery management within ICUs, increases the quality of treatment, reduces costs in the ICU, and improves patients' well-being
Aisthesis Medical offers Post Operative Monitoring
US-based startup Aisthesis Medical uses artificial intelligence to transform perioperative care. Its platform integrates with hospital infrastructure to collect data and generate analytics, providing timely feedback to clinicians. Its product AistheSight uses a large volume of clinical and patient data to provide highly accurate predictive clinical analytics. It also predicts perioperative complications and alerts clinicians in time for early interventions. The platform is deployable either on-premises or on a secure cloud, making it scalable for surgical centers of any size. Further, Aisthesis's AI-based solution reduces the false alarm rate and predicts clinical deterioration thereby reducing post-operative stress and facilitating faster recovery.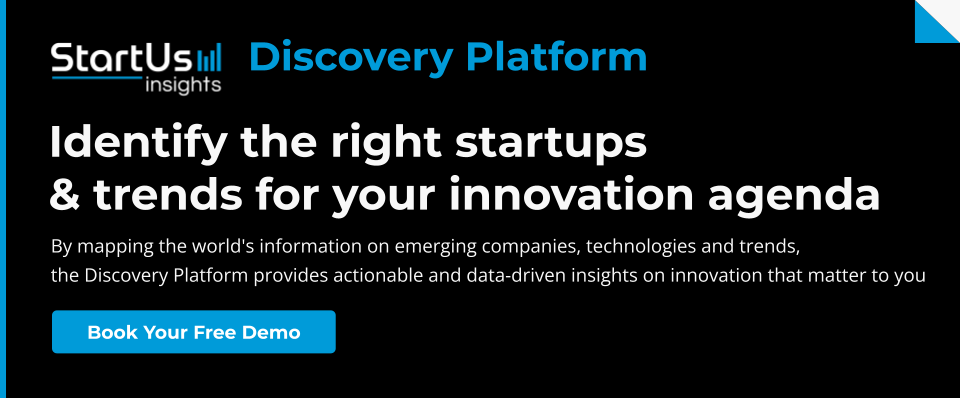 6. Occupational Therapy
Restoring an individual's functional independence and reintegrating them into daily activities is challenging for healthcare professionals. This is due to the challenge of assisting individuals to regain the skills necessary for meaningful participation in their desired roles and occupations. Occupational therapists are employing innovations in techniques and interventions to facilitate skill development, adaptive strategies, and environmental modifications. They utilize technologies such as virtual reality, interactive gaming, and assistive devices to simulate real-life situations and promote engagement in therapeutic activities. Additionally, occupational therapists collaborate with individuals to set meaningful goals and develop tailored intervention plans that address their specific needs and preferences.
Recovr Health advances Real-Time Pump Monitoring & Control
Recovr Health is a US-based startup that adds gamification to prescribe physical and occupational therapy home exercise programs for children with neurological disorders. The platform uses computer vision and AI to create engaging and interactive games to improve strength, coordination, and fine motor skills. The immersive game environment captures a child's attention and incentive-based activities encourage their continuous participation. The platform also supports its use in clinics, classrooms, and at home to make therapy more accessible. Recovr Health also supports reimbursement under new and existing CPT billing codes, potentially increasing revenue for physical and occupational therapy clinics.
Key2Enable develops Educational Assistive Technology
UAE-based startup Key2Enable develops assistive technology for children with motor, intellectual, and physical disabilities. Its product Key-X replaces the traditional keyboard and mouse with an electronic panel of 11 touch-sensitive keys, enabling users to control computers with minimal movements. The device is compatible with a wide range of adaptive switches available in the market, works on various operating systems, and requires no specific software. The startup also develops Simplix, a software for psychomotor activities that cater to any cognitive level. Key-X, in combination with Simplix, and other accessories, forms a comprehensive platform for digital accessibility, school inclusion, and rehabilitation.
7. Chronic Pain Management
Current chronic pain management faces a variety of issues including the subjective nature of pain, the reliance on medication, and the need for long-term support. Moreover, a major problem with current pain medication is its limited effectiveness and potential side effects. Therefore, innovations in neuromodulation techniques, such as spinal cord stimulation or peripheral nerve stimulation, provide alternative options for pain relief by targeting the nervous system. Additionally, non-pharmacological interventions like cognitive-behavioral therapy, mindfulness-based practices, and physical therapies are able to manage pain and improve functioning. The integration of telemedicine and mobile health applications allows individuals to access virtual consultations, pain-tracking tools, and self-management resources, providing continuous support and reducing barriers to care.
Reactiv manages Joint Pain
Reactiv is a US-based startup that creates a platform that connects patients who suffer from joint pain with joint specialists to design personalized care plans. The platform uses interactive games to guide patients through engaging exercises, making the recovery process more enjoyable. The games by medical experts use exercise motions to reduce stiffness and pain in joints. The application uses the phone's camera to track movements, allowing patients to exercise from anywhere without the need for additional hardware. This innovative approach to recovery management not only alleviates joint pain but also promotes patient engagement and adherence to care plans.
VerityXR provides VR-enabled Pain Management
VerityXR is a US-based startup that develops a virtual reality (VR)-based solution for pain management and physical rehabilitation. Its product VerityXR EnGauge offers an immersive VR environment that distracts the brain from chronic pain and transforms traditional rehabilitation exercises into game-like experiences. The system measures the range of motion, velocity, and stress parameters in real-time, providing accurate data and insights for recovery management. The gaming parameters are customizable for each patient's needs, making the rehabilitation process more engaging and effective. The startup's pain management and rehabilitation solution offers a non-invasive, non-drug-based method to alter the brain's perception of pain.
8. Immersive Treatment
Current physical and mental recovery solutions lack any elements to drive engagement and motivation and therefore result in an ineffective or prolonged recovery. However, innovations in immersive treatment approaches are addressing these issues through immersive treatment techniques such as virtual reality therapy and immersive art therapy. These solutions provide individuals with interactive and stimulating experiences that enhance their participation and emotional connection to the healing process. Moreover, immersive environments are able to match specific needs such as exposure therapy for trauma or relaxation exercises for stress reduction. Additionally, the integration of biofeedback and sensor technologies in immersive treatment allows real-time monitoring of physiological and emotional states, providing valuable insights for personalized interventions.
RefitVR promotes XR-based Rehabilitation
RefitVR is an Israel-based startup that develops immersive extended reality (XR) technology for physical rehabilitation and medical fitness. The platform uses virtual reality to create engaging games that patients play at their own level with motion sensors tracking the correct execution of exercises and progress. It offers solutions for physical rehabilitation, behavioral issues such as chronic pain, stress, anxiety, and neurological disorders. The platform's games and exercises are constantly adjusting to match the patient's capabilities and provide a personalized recovery management experience. This approach to rehabilitation makes therapy more engaging and effective while promoting better outcomes for patients.
NeuroVirt facilitates Upper-Limb Rehabilitation
NeuroVirt is a UK-based startup that harnesses the power of immersive virtual reality to gamify and quantify motion rehabilitation and recovery. The startup provides high-intensity and high-dose rehabilitation through AI-powered games along with in-depth assessments and controlling the quality of movement in real-time. NeuroVirt's web app provides clinicians with detailed and clinically meaningful movement data that allows for improvements in telerehabilitation and remote monitoring. The technology finds applications in a clinic or as an individualized telerehabilitation tool for an intensive rehabilitation program at home.
9. Remote Medical Care
Recovery management faces numerous challenges such as providing timely and accessible medical care and limited availability of healthcare services in rural or underserved areas. Startups are developing technology in telemedicine and remote monitoring to address this and enable healthcare providers to deliver medical care remotely, bridging the geographical gap and increasing access to timely interventions. Through virtual consultations, patients receive expert medical guidance, follow-up care, and medication management from the comfort of their homes. Moreover, remote monitoring devices allow healthcare professionals to remotely track patients' vital signs, medication adherence, and overall progress, enabling early detection of complications and timely adjustments to the treatment plan.
Connected mHealth creates Cloud-based Personalized Rehabilitation
Connected mHealth is a US-based startup that offers a digital rehabilitation solution that combines video exercises with an easy-to-use platform. The platform allows clinicians to prescribe home exercise programs to their patients, regardless of their location. It also features an extensive library of exercises and protocols with real-time heart rate monitoring and tracking of patients' pain and activity levels. The platform drives the motivation to exercise and is customizable to meet the needs of each patient.
Euleria Health provides Motion Sensor-based Monitoring
Italian startup Euleria Health develops medical devices to enhance rehabilitation and telerehabilitation, making them more measurable, accessible, and motivating. The startup's product Kari is a CE-certified medical device that allows professionals to remotely configure and monitor exercise-therapy pathways for patients. Kari consists of a wearable sensor and an app that guides the patient in performing the exercise-therapy program. The cloud-based web management system enables the practitioner to create the exercise program, remotely monitor the progress, and stay in touch with the patient through built-in video call and chat features.
10. Radiological Imaging
Accurate diagnosis and monitoring of conditions through radiological imaging is a significant bottleneck in the present medical and healthcare industry. This problem further increases due to the limited specificity and resolution of traditional imaging techniques which leads to potential misdiagnoses or delayed treatment interventions. Therefore innovations in advanced imaging modalities like magnetic resonance imaging (MRI), computed tomography (CT), and positron emission tomography (PET) offer enhanced clarity and precision in visualizing anatomical structures and physiological processes. Additionally, the integration of artificial intelligence (AI) algorithms and machine learning techniques in radiological imaging analysis enables automatic detection, quantification, and classification of abnormalities, facilitating faster and more accurate diagnosis. These innovations in radiological imaging facilitate better recovery management by providing healthcare professionals with powerful tools for early detection, personalized treatment planning, and ongoing monitoring, leading to improved patient outcomes and optimal recovery journeys.
Smarter Diagnostics innovates Radiological Reporting
Polish startup Smarter Diagnostics improves the prevention of sports injuries and accelerates injury recovery using advanced AI solutions for MRI analysis. Its technology enables early detection of pathologies and provides personalized recommendations for preventive actions. Smarter Diagnostics' software significantly reduces radiological reporting time, provides a second opinion, and introduces objective assessment. In this way, the startup's AI-based solution reduces the cost of diagnosis and increases the accessibility of radiology services.
MAG4Health advances Magnetoencephalography
MAG4Health is a French startup that specializes in magnetoencephalography (MEG) to improve treatments for brain disorders. The startup's technology has a wide range of applications, including early diagnosis of Alzheimer's disease, rehabilitation after strokes, and diagnosis of mental disorders such as autism. MEG locates the area of the brain causing epileptic seizures and maps functional areas of the brain prior to tumor removal. It also detects tiny changes in brain function and connectivity, providing an objective measure of brain function and its changes which makes it possible to diagnose mild Traumatic Brain Injury (mTBI).
Discover all Recovery Management Trends, Technologies & Startups
AI-assisted decision support systems use data analytics to provide treatment plans and also significantly reduce wait times associated with analysis. VR offers engaging experiences for pain management and rehabilitation while also assisting in keeping patients actively engaged in their recovery process. Moreover, remote medical care and telemedicine provide convenient access to recovery support, especially for those with proper access to medical facilities. The recovery management trends & companies outlined in this report only scratch the surface of trends that we identified during our data-driven innovation & startup scouting process. Identifying new opportunities & emerging technologies to implement into your business goes a long way in gaining a competitive advantage.
Looking for recovery management companies & technologies?
✕