The advancements in kidney care range from home dialysis, telenephrology, and connected health to accessing remote therapies. Genomic engineering, advanced renal testing, artificial intelligence (AI), and big data enable the development of precision medicine. Startups customize treatment planning and execution for individual patients using real-time, remote monitoring devices. The adoption of immersive technologies (VR/AR) and 3D printing make transplants safer and more reliable. These solutions enhance the workflows of both the staff and patients to provide better clinical services and outcomes.
Innovation Map outlines the Top 10 Kidney Care Trends & 20 Promising Startups
For this in-depth research on the Top 10 Kidney Care Trends & Startups, we analyzed a sample of 430 global startups & scaleups. The result of this research is data-driven innovation intelligence that improves strategic decision-making by giving you an overview of emerging technologies & startups in the healthcare industry. These insights are derived by working with our Big Data & AI-powered StartUs Insights Discovery Platform, covering 2 500 000+ startups & scaleups globally. As the world's largest resource for data on emerging companies, the SaaS platform enables you to identify relevant startups, emerging technologies & future industry trends quickly & exhaustively.
In the Innovation Map below, you get an overview of the Top 10 Kidney Care Trends & Innovations that impacts nephrology worldwide. Moreover, the Kidney Care Innovation Map reveals 20 hand-picked startups, all working on emerging technologies that advance their field.
Top 10 Kidney Care Trends
Tree Map reveals the Impact of the Top 10 Kidney Care Trends
Based on the Kidney Care Innovation Map, the Tree Map below illustrates the impact of the Top 10 Kidney Care Trends. Startups developing home dialysis machines are at the top of the trends for kidney care as patients try to avoid going to the hospital post-pandemic. Data collection and analytics further advance the personalization of treatment for patients in need of kidney care. Telenephrology also contributes to and benefits from this information flow and delivers personalized care. Connected health provides real-time information on the conditions of patients with kidney disease. Advanced transplant technology is making big leaps in minimizing risks during laparoscopic surgeries or transplant operations. To minimize hospital dialysis, startups develop 3D-printed solutions to make grafts and organ transplants more affordable and accessible.
Interested to explore all 400+ kidney care startups & scaleups?
Global Startup Heat Map covers 430 Kidney Care Startups & Scaleups
The Global Startup Heat Map below highlights the global distribution of the 430 exemplary startups & scaleups that we analyzed for this research. Created through the StartUs Insights Discovery Platform, the Heat Map reveals high startup activity in the US and India, followed by Europe.
Below, you get to meet 20 out of these 430 promising startups & scaleups as well as the solutions they develop. These 20 startups are hand-picked based on criteria such as founding year, location, funding raised, & more. Depending on your specific needs, your top picks might look entirely different.
Top 10 Kidney Care Innovation Trends in 2023
1. Home Dialysis
Patients suffering from kidney diseases are dependent on dialysis in the later stages of sickness. Recent advancements in dialysis technology boost the options available for renal care. Further, wearable dialysis machines allow patients to stay mobile and active. To make this process easier and safer for patients, startups develop many technologies such as fast disinfection and dialysis machines with connected health apps. Increased privacy and personalization make home dialysis solutions the top trend in kidney care.
REVALO develops Disinfection Technology
US-based startup REVALO creates technology for safer home dialysis. Peritoneal dialysis (PD) is under-utilized therapy because of infection possibilities. Its product PeritoneX is an in-line connection device that aims to internally disinfect dialysis tubes at all connections in the PD system. Making PD safer and more accessible to patients in need of dialysis.
Byonyks manufactures Portable Dialysis Systems
US-based startup Byonyks manufactures a smart portable dialysis system. The Byonyks X1 has a user-friendly interface and is a bloodless dialysis machine, integrated with cloud-based monitoring and reporting. The features enabling automated documentation and transportability prove highly beneficial for patients suffering from chronic kidney disease (CKD).
2. Artificial Intelligence
Patients suffering from CKD or kidney stones stand to benefit the most from the implementation of AI in healthcare. In recent years, the uptake of startups working on machine and deep learning solutions has risen exponentially. AI is now able to provide quick and valuable insights to improve the quality of surgeries and treatment of kidney patients. AI-powered databases also offer personalized, non-invasive monitoring and healthcare suggestions. Further, machine learning-powered robots support surgeons at each step during complex procedures.
Nephra creates Personalized Treatment Models
US-based startup Nephra develops machine learning models to non-invasively quantify the potassium levels of patients suffering from chronic kidney disease or other dialysis-dependent conditions. This approach considers individual medical records to construct personalized models for each patient. Nephra aims to prevent avoidable deaths caused due to metabolic imbalances in dialysis patients.
Renalyx enables Early Stage CKD Prognosis
US-based startup Renalyx is currently working on its KidneyIntelX and Bioprognosis products. KidneyIntelX uses AI to assess the progression of risk at an early stage. Bioprognosis utilizes highly prognostic biomarkers, clinical features, and machine learning to predict outcomes as well as promote and preserve patient health. By assigning individual risk scores to patients, the solutions guide medical practitioners in clinical decision-making. Moreover, the platform's AI algorithm works with all types of clinical workflows.
3. Big Data & Analytics
Medical data of individual patients suffering from CKD and other kidney-related diseases impact various decisions throughout a patient's life. Big data and machine learning algorithms inform medical experts of patient status through various procedures, over time, and under differing conditions. Consumer data extracted from this is also used to drive precision medicine and the sale of medical assistive devices such as dialysis machines. Startups tackle the challenges of big data management by developing innovative health platforms that facilitate secure access to patient/healthcare data.
Strive Health develops Personalized Care from Big Data
US-based startup Strive Health is supporting patients' journeys through kidney disease with its purpose-built platform. The CureMultiplier aggregates and standardizes data from a multitude of sources such as healthcare providers and insurance companies. Big data is leveraged to a suite of predictive models of an individual patient. The platform supports optimized clinical management, streamlined operational efficiency, and improved clinical outcome for patients with kidney-related diseases.
EvoPleux Medics creates Predictive Models
Denmark-based startup EvoPleux utilizes big data & analytics from specialized kidney care centers and hospitals to provide precision medicine solutions. Its individualized telehealth system predicts hospitalization, mortality rate, and health complications of CKD and ESKD patients. The startup aims to prevent unnecessary complications for care-providing facilities.
4. Immersive Technology
The field of immersive technologies has been growing in the healthcare industry in recent years. Professionals and students in kidney care are also turning to new, easier ways of learning and performing safe procedures. Startups offer solutions in virtual and augmented reality (VR/AR) to provide better education, hands-on training, and assistance, for example, during laparoscopic surgeries. Minimally invasive surgeries such as kidney stone removal or kidney transplants also benefit from AR tools.
SURGAR designs Surgical Augmented Reality Tools
French startup SURGAR is making surgeries easier by developing an augmented reality solution for laparoscopic surgeries. The startup's solution creates a preoperative 3D model from previously taken MRI/CT scans. This AR model is connected directly to a standard monocular laparoscope and used during surgery. It automatically displays tumors to be resected allowing them to reach the pathological structure easily and quickly. AR automatically locates and highlights critical anatomical structures. Resection margins are made visible on the organ's external surface allowing surgeons to see where to incise.
Kyalio develops a VR Library
Singapore-based startup Kyalio is bringing new solutions to kidney care. Using its virtual reality (VR) library, students and professionals in the field consult and study laparoscopic surgeries. Kyalio also enables surgeons to make more informed decisions by giving them insights into previous solutions or similar challenges. The Kyalio VR library helps students understand the topics better through highly immersive modules.
5. Telenephrology
Demand for remote healthcare has risen due to the COVID-19 pandemic. This creates opportunities for kidney care to also transform into remote operations. Online consultation with a nurse or physician about patients' laboratory results and kidney health makes the management of kidney diseases easier for the patient. Telenephrology such as teleconsultation, telenursing, telepharmacy, and telerehabilitation is in high demand from both physicians and patients. Startups are entering this field by developing easy-to-use health apps and websites that manage personalized medicine services from hospitals to long-term home care.
Renal Care 360° develops Early Detection Systems
US-based startup Renal Care 360° is focusing on delivering early detection of unidentified chronic kidney conditions. Its product RC360° uses patients' medical records to best access the correct treatment pathway. It also provides real-time engagement with medical professionals at a local or virtual clinic & emotional support for patients suffering from kidney disease. The startup aims to slow the progression of CKD and other kidney diseases through early detection and personalized care.
Collogh Cares creates an App for Kidney Care
Canadian startup Collogh Cares creates a new online space for patients with kidney problems. The startup's personalized care comprises three steps. The first step is monitoring which is done by wearable sensors like Fitbit or Bluetooth blood pressure monitors. Second, a mobile app processes this data and provides the patient with daily guidance on diet, exercise, and medication reminders, and provides digital access to the kidney disease education curriculum. The last step is for nephrologists, family physicians & care managers to view remote real-time patient data using the Collogh Cares web portal.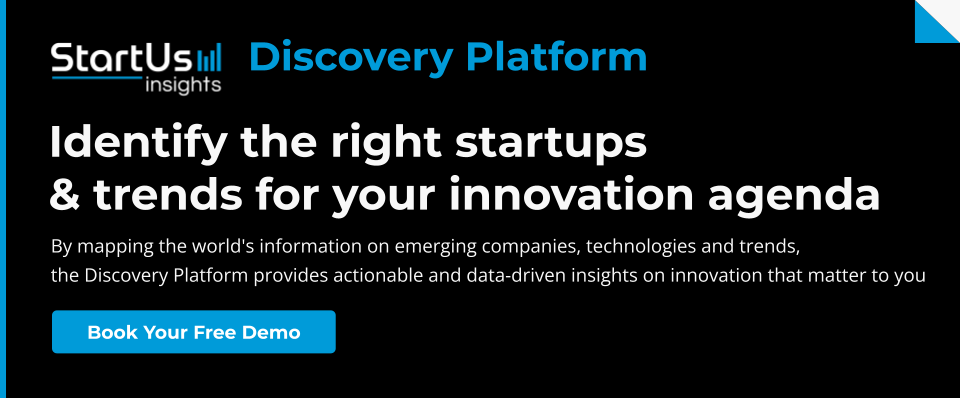 6. Genomic Engineering
Sequencing, mapping, and editing genomes play an important role in the development of treatment in kidney care. New genome sampling and rapid analysis allow patients to detect kidney problems early and avail personalized medicine. Startups are trying to overcome long computational time and high costs by using novel technologies such as AAV-based or RNA-based procedures. These and other novel methods provide personalized medicine, as well as fast and precise kidney care.
Ninevath Therapeutics offers AAV Therapy
UK-based startup Ninevah Therapeutics is using genetic engineering to provide better insights into patients' kidney health and therapies. Its lead program, NTX, is an AAV-based therapy for podocyte-associated genetic disorders such as ADPKD or Alport syndrome. Further, discovering AAV novel capsids with improved tropism supports the regeneration of kidney cells.
Hybridize Therapeutics RNA-based Kidney Care Therapies
Dutch startup Hybridize Therapeutics develops RNA-based therapies for patients with acute and chronic kidney diseases. Through systemic administration and chemical modification, it enables therapy delivery in the exact place and for a prolonged time. By using RNA, the startup can target the diseased area with high specificity and speed. This provides CKD and ESRD patients with highly efficient treatment.
7. Connected Health
Patients are increasingly seeking more convenient ways to manage even serious health issues. To enable the transfer of kidney care from in-person contact to remote support, data has to be gathered and transferred in real time. The bridging technology from the patient's sensor to the physicians' systems is done through connected health technology. Startups are focusing on small wireless sensors that enable real-time connection for healthcare professionals.
ProtonIntel develops a Potassium Monitoring Wearable
Canadian startup ProtonIntel develops an on-demand, real-time potassium monitoring wearable. Chronic kidney disease patients are the most vulnerable group to suffer heart attacks caused by high potassium levels. The startup's wearable sensor allows clinicians to precisely treat and manage kidney disease patients remotely and safely.
Monogramhealth simplifies Personalized Remote Kidney Care
US-based startup Monogram Health creates personalized kidney care management solutions. Its Your Digital Monogram platform brings together nurses and physicians with patients to enable them to seek advice or assess their health status. By connecting to a smartphone or smartwatch, healthcare practitioners continuously monitor patient conditions and intervene earlier or whenever necessary.
8. Advanced Renal Testing
To provide the best and the most precise care to patients, medical institutions and practitioners depend on reliable data. Kidney care is transferring from long-lasting urine lab testing to rapid at-home tests and precise protein indicators. These non-invasive biomarkers are later uploaded through QR and other smart codes to mobile apps and other health platforms, where the data is easily accessible by desired parties. Efficient kidney care significantly depends on fast and precise analysis.
Assayme develops Home Urine Tests
US-based startup AssayMe introduces easy at-home testing solutions for kidney diseases. Its urine-sensitive smart test is assessed with patients' smartphones through the AssayMe App. Using computer vision, the startup enables accurate reading and interpretation of properties like microalbumin, protein, and white blood cells to identify kidney disorders.
Nephrix Biosolutions offers In Vivo Kidney Testing
French startup Nephrix Biosolutions is opening new ways for in vivo testing for kidney-related diseases. Its CRO product defines the toxicity and efficacy of kidney cells and compares it with its repository of libraries. The solution generates accurate insights into the physiological features, predicts drug effects, and reduces testing costs.
9. Kidney Transplant Technology
The connection between the donor and recipient in a kidney transplant is very specific and time-consuming. Technological advances in transplant technology such as RNA matching enable physicians to pick the correct pair of patients. And deliver tailored medical care for each one separately. Startups working on advanced kidney transplant technologies are creating novel treatments that enable precision medicine through therapies like mitochondria transplantation or RNA matching.
Vericidx pairs Kidney Donors and Recipients
US-based startup Vericidx is developing innovative ways of matching kidney transplant donors and recipients. Its Clarava product utilizes patients' RNA information to find the best possible donor kidney on the list. Through RNA assessment, the startup is able to include all factors such as race, age, and antibodies against the organ donor to find a match.
Cellvie tackles Ischemia-Reperfusion Injuries
Swiss startup Cellvie is creating a solution to tackle ischemia-reperfusion injury. This injury is caused when the blood flow is interrupted and reintroduced – which is unavoidable in kidney transplant surgeries. Because of the high number of patients dying each year from post-surgery infection, the need is particularly high. The startup aims to reduce the incidence of delayed graft function, which arises in up to 50% of kidney transplant recipients.
10. Additive Manufacturing
Additive manufacturing has the potential to revolutionize healthcare by printing medical devices or living organs and making surgeries and rehabilitation of patients easier and cheaper. For example, end-stage CKD patients that are in need of transplants benefit from faster, personalized, and accessible 3D-printed kidneys and tissue grafts. Startups are providing new solutions in bioprinted kidneys or bio-fabricated tissues that will replace or heal patients' kidneys.
Brinter manufactures 3D Organ Printers
Finland-based startup Brinter manufactures various products in 3D bioprinting. Its Brinter ONE is a multitool 3D bioprinter platform. It offers variable printing modalities in a single device from tissue printing to printing whole functional organs. Printing from an unlimited number of print materials provides a better outcome for combining living kidneys and artificial tissue. This opportunity saves lives for patients in need of transplants by exponentially raising the supply of kidneys.
Treste Biotherapeutics develops 3D Fabricated Tissue
US-based startup Treste Biotherapeutics advances dialysis care through its implantable bioengineered tissue. The startup's therapy reduces and eventually aims to eliminate dependence on dialysis. The artificial tissue is placed on damaged kidney surfaces to rejuvenate kidney function. After its fusion with the organ, it creates a new kidney tissue that retains all of its natural functions.
Discover all Kidney Care Trends, Technologies & Startups
Kidney care is a significant part of the healthcare industry and is also one of the top 10 killers in the United States. Immersive technologies are making it easier to battle chronic kidney conditions along with additive manufacturing and transplant technology. These three trends will have the biggest impact on the industry in 2023, by making kidney transplants more affordable and broadly accessible.
The Kidney Care Trends & Startups outlined in this report only scratch the surface of trends that we identified during our data-driven innovation & startup scouting process. Identifying new opportunities & emerging technologies to implement into your business goes a long way in gaining a competitive advantage. Get in touch to easily & exhaustively scout startups, technologies & trends that matter to you!
Looking for specific kidney care solutions?
✕