Global Startup Heat Map highlights 10 EV Wireless Charging Startups to Watch in 2023
Through the Big Data & Artificial Intelligence (AI)-powered StartUs Insights Discovery Platform, which covers over 3 790 000+ startups & scaleups globally, we identified 86 EV wireless charging startups. The Global Startup Heat Map below highlights the 10 wireless EV charging startups you should watch in 2023 as well as the geo-distribution of all 86 startups & scaleups we analyzed for this research. Based on the heat map, we see high startup activity in the US East Coast, followed by moderate activity in Europe and Asia-Pacific. These EV wireless charging startups work on solutions ranging from dynamic and magnetic charging to e-bike kickstands and long-distance EV charging.
Interested to explore all 80+ wireless EV charging startups?
As the world's largest resource for data on emerging companies, the SaaS platform enables you to identify relevant technologies and industry trends quickly & exhaustively. Based on the data from the platform, the Top 5 EV Wireless Charging Startup Hubs are in New York City, London, Dubai, Mumbai & New Delhi. The 10 hand-picked startups highlighted in this report are chosen from all over the world and develop solutions for charging while driving, small footprint charging, fast charging, and dynamic EV charging.
10 Top EV Wireless Charging Startups to Watch in 2023
Wireless charging technology for electric vehicles is a rapidly advancing field that simplifies EV charging management. Recent innovations in wireless charging technology include faster charging rates. For example, some systems are capable of charging an EV at a rate of 30-40 kilometers per hour. Additionally, startups are experimenting with wireless charging that integrates into roads, allowing for charging while driving. Another area of innovation is the development of bidirectional wireless chargers. This technology enables EVs to charge from the grid as well as discharge power back into the grid. Consequently, it will allow EVs to function as mobile energy storage units, providing backup power during grid outages. Overall, the rapid advancements in EV wireless charging technology have the potential to make EVs more practical, accessible, clean, and sustainable.
Dash Dynamic develops Magnetic Wireless Charging
Dash Dynamic is an Indian startup that provides a wireless charging solution for EVs. The startup's technology enables EVs to charge wirelessly by parking above a ground assembly (GA) device. This device transfers power to a vehicle assembly (VA) device installed on the EV. It uses magnetic field coupling and charges as fast as a plug-in EV charger. The system also compensates for misalignment and transfers power through materials like asphalt and concrete. It uses a double D coil configuration for higher power efficiency when placed even underground. Dash Dynamic's wireless charging technology offers a convenient, safe, and efficient way to charge EVs without the hassle of plugging in cables. This technology increases the adoption of EVs, reduces maintenance costs, and enhances customer satisfaction.
Charging Robotics provides a Robotic Charging Platform
Israeli startup Charging Robotics develops a robotic platform for wireless and automatic charging of EVs. The platform features a wireless power transfer module that employs resonance coils to transfer energy from the robot to the vehicle without plugs or cables. Its robot is small enough to fit under the vehicle and automatically positions itself for optimal charging efficiency. The robot also automatically returns to its docking station after charging. Further, the platform incorporates machine learning algorithms that use data from the vehicle and the robot to improve the charging process. Charging Robotics's platform provides a convenient, fast, and eco-friendly charging solution for EV owners.
Simactricals offers Dynamic EV Induction Chargers
Simactricals is an Indian startup that develops wireless charging solutions for electric vehicles, unmanned aerial vehicles (UAVs), and warehouse bots. The startup utilizes high-voltage electrical engineering and smart control to deliver dynamic power wirelessly. The wireless charger outputs 7.5KW of power wirelessly, and charges three and four-wheeler EVs. The transmitter coil uses a tapped design that optimally powers the EV irrespective of the coil alignment and is capable of adjusting the power delivery level based on vehicle requirements. This means that customers enjoy the convenience of wireless charging without worrying about the precise placement of their vehicles. Additionally, the charger's ability to adjust power delivery levels based on vehicle requirements enhances energy efficiency and reduces charging time.
Up&Charge makes an EV Induction Charging Platform
French startup Up&Charge develops a wireless charging platform for EVs. Using an induction charging system, the startup enables the charging of any electric vehicle automatically and efficiently at self-service stations available 24/7. It features a discrete and integrated design that preserves the sidewalks and the environment. The platform has a patented universal induction device that consists of a battery, an electronic box, a receiver coil, a transmitter coil, and a terminal. When an EV pulls up to the charging station, the transmitter coil rises up and connects to the receiver coil, enabling charging. It connects to an electric network and is navigated via an accompanying mobile application. Up&Charge's wireless charging solution is a generalizable solution for soft and urban mobility.
MERCUSO Technology facilitates Inductive Power Transfer
German startup MERCUSO Technology offers a scalable autonomous wireless charging system for EVs. It uses inductive power transfer technology to charge vehicles wirelessly. The startup installs a power transmitter in the parking space and a charging receiver in the vehicle. It is also flexible enough to charge any type of electric or hybrid vehicle up to a distance of 35 centimeters. MERCUSO Technology's EV wireless charger supports fast charging, enabling a scalable autonomous charging solution for home, work, commercial, or parking locations.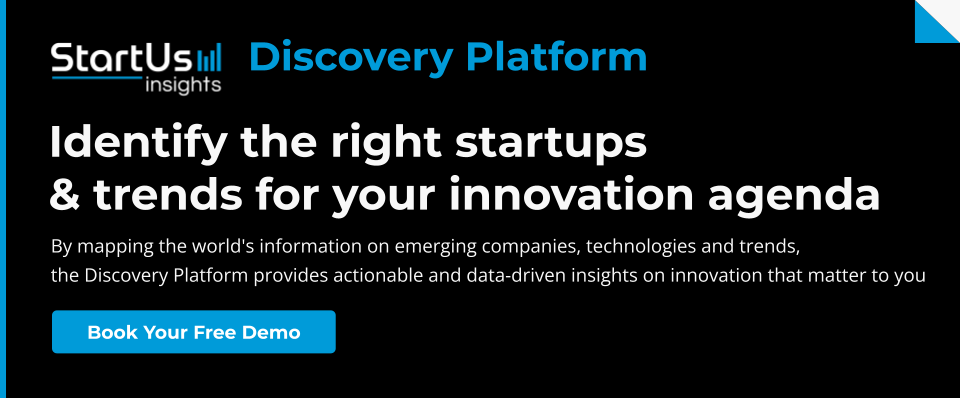 TILER develops E-bike Charging Kickstand
Dutch startup TILER provides wireless charging solutions for e-bike fleets. The startup's products consist of charging tiles and charging kickstands that enable the inductive charging of e-bikes by simply parking them on the tiles. This technology is efficient, high-powered, flexible, and weatherproof. It also eliminates the hassle and clutter of cables and plugs. For e-bike service providers, TILER initially evaluates the e-bike set-up and charging needs of the provider, proposes a fitting charging solution, and also installs it. Its self-managing e-bike fleet does not require any complicated hardware requirements and is easily installable in hotels, businesses, parking hubs, and public transportation areas.
Wing Station delivers IoT-enabled Charging Station Maintenance
Wing Station is a South Korean startup that offers charging stations for micromobility devices such as electric kickboards and bicycles. The startup uses wireless and solar-powered technology to enable convenient and safe charging without any cords. Wing Station also offers an IoT control system that manages data collection and charging station maintenance. Further, the startup's app uses the global positioning system (GPS) to help users find and navigate to nearby wireless charging stations. It also enables the user to authenticate their vehicle and successfully start charging. Wing Station's charging solution helps businesses switch to sustainable alternatives for mobility needs, reduce charging and transport costs, and improve urban aesthetics.
Bumblebee Power develops Ground-based EV Charging Pad
UK-based startup Bumblebee Power is a wireless charging solution provider for EVs and micromobility vehicles. The startup offers a ground-based charging pad that charges multiple vehicles with different power requirements through a single pad, without the need for precise alignment or contact. The charging system has a large air gap and is low-weight, providing automatic charging which reduces operating costs and increases user convenience. Bumblebee Power deploys the ground pad at homes and offices in all types of hire schemes, whether docked or undocked. It uses patented high-frequency magnetic power-sharing that enables a lightweight, efficient, and versatile wireless charging experience, thus eliminating the hassle of battery swaps, cords, and plugs.
ecoro creates an EV Charging Digital Road
ecoro is a German startup that develops a digital road that automates freight transfer under the road. This shift of transporting goods below the surface creates more space for passenger traffic above. Ecoro uses solar modules on the road with integrated charging infrastructure to enable sustainable wireless dynamic charging of vehicles on the road. The digital road is a modular structure that combines two roadways, one above and one below the surface. The upper roadway uses solar modules to supply clean power from solar energy to the logistics system below and also enables inductive charging for electric vehicles and smart traffic control. ecoro's digital road, in turn, reduces construction costs, traffic jams, and pollution.
Tseetech facilitates Long Distance EV Charging
Chinese startup Tseetech provides long-distance wireless charging solutions for EVs, phones, and other devices. The startup utilizes Through surface wireless charging (TSWC), a proprietary technology that charges any Qi-enabled device without visible wires or charging pads. Tseetech also offers Long Distance Wireless Charging (LDWC), which delivers power over several meters with high efficiency and safety wirelessly. It uses a novel double-layer alpha winding method and magnetic shield structure to optimize coupling and minimize leakage. The firmware algorithm further detects coil-to-coil distance in real time and adjusts the magnetic field and system frequency to optimize efficiency and prevent overheating. As Tseetech's wireless charging technology works long distances and has an unlimited power range, it enhances EV owners' experience, convenience, and functionality.
Discover All Emerging EV Startups & Technologies
The energy startups showcased in this report are only a small sample of all startups we identified through our data-driven startup scouting approach. Download our free Energy Innovation Report for a broad overview of the industry or get in touch for quick & exhaustive research on the latest technologies & emerging solutions that will impact your company in 2023!
Looking for wireless EV charging solutions?
✕
Get your free Energy Innovation Report
We'll deliver it straight to your inbox!
✕