Clinical trials are dealing with complex procedures, slow patient recruitment, compliance issues, and high operation costs. Therefore, the medical and pharmaceutical industries are digitizing operations to resolve these problems. The COVID-19 pandemic also shifted research teams towards virtual solutions to avoid site selection. For example, startups and scaleups are using wearables and cloud computing to enable remote and patient-centric monitoring. This article provides an overview of the top 8 global clinical trial trends, including artificial intelligence (AI), blockchain, 5G, and decentralized clinical trials. Read more to discover the latest developments in clinical trials that impact your business.
Innovation Map outlines the Top 8 Clinical Trial Trends & 16 Promising Startups
For this in-depth research on the Top Clinical Trial Trends & Startups, we analyzed a sample of 1 449 global startups & scaleups. The result of this research is data-driven innovation intelligence that improves strategic decision-making by giving you an overview of emerging technologies & startups in the healthcare industry. These insights are derived by working with our Big Data & Artificial Intelligence-powered StartUs Insights Discovery Platform, covering 2 500 000+ startups & scaleups globally. As the world's largest resource for data on emerging companies, the SaaS platform enables you to identify relevant startups, emerging technologies & future industry trends quickly & exhaustively.
In the Innovation Map below, you get an overview of the Top 8 Clinical Trial Trends & Innovations that impact 1 449 companies worldwide. Moreover, the Clinical Trial Innovation Map reveals 16 hand-picked startups, all working on emerging technologies that advance their field.
Top 8 Clinical Trial Trends
Tree Map reveals the Impact of the Top 8 Clinical Trial Trends
Based on the Clinical Trial Innovation Map, the Tree Map below illustrates the impact of the Top 8 Clinical Trial Trends in 2023. Startups and scaleups are leveraging AI to automate tasks and enable predictive measures to identify best-matching drug candidates. Data management has also been a keen area, where researchers are employing inclusive and digitized means to increase participation rates. Further, the introduction of wearable devices, 5G connectivity, and a decentralized approach enables precise data capture at home. Cloud-based platforms also reduce administrative workloads and enhance cross-collaboration. To protect sensitive patient data, startups utilize various cybersecurity measures together with blockchain, improving transparency and real-time visibility.
Interested to explore all 1 400+ clinical trial startups & scaleups?
Global Startup Heat Map covers 1 449 Clinical Trial Startups & Scaleups
The Global Startup Heat Map below highlights the global distribution of the 1 449 exemplary startups & scaleups that we analyzed for this research. Created through the StartUs Insights Discovery Platform, the Heat Map reveals that the US sees the most startup activity.
Below, you get to meet 16 out of these 1 449 promising startups & scaleups as well as the solutions they develop. These clinical trial startups are hand-picked based on criteria such as founding year, location, funding raised, & more. Depending on your specific needs, your top picks might look entirely different.
Top 8 Clinical Trial Trends in 2023
1. Artificial Intelligence
Clinical research groups and pharma companies integrate AI to automate various processes during clinical trials, reducing staff workload and errors. Machine learning (ML) and computer vision mine enormous data to screen drug candidates quickly. Other tools, like natural language processing (NLP), deep learning (DL), and optical character recognition (OCR), accelerate data collection, analysis, and interpretation. Using ML-based predictive analytics, drug developers also forecast patient deterioration to avoid emergencies. Further, AI-driven innovations assist biopharma businesses in identifying target sites, priority candidates, and qualified investigators to ensure safety and cost-effectiveness.
RxE2 performs Behavior-based Interventions
US-based startup RxE2 leverages AI to perform behavior-based clinical trials. The startup's platform, Habitu, adapts to patient habits and routines to optimize interventions. It also provides procedural, professional, and emotional support. This ranges from medication management and visit schedule to support groups onboarding and insights sharing. By translating patient behavior into data, Habitu assists clinical sites and biotech companies to prevent unwanted emergencies.
Altis Labs aids Imaging Data Acquisition
Canadian startup Altis Labs develops Nota, an AI-driven medical imaging platform for imaging data acquisition. It uses deep learning to analyze imaging features present in disease tissues and surrounding anatomy. Then, the platform develops radiographic imaging biomarkers that enable personalized treatment and stratification of early-stage cancers. Further, Nota enhances visibility into imaging protocol adherence and missing data as well as enables researchers to easily manage imaging data. This accelerates clinical trial operations and increases their transparency.
2. Data Management
Clinical data volumes are increasing at a fast pace and this leads to the growing interest in medical trial data management tools. Big data enables better predictive modeling of biological processes and drugs. Research organizations are also analyzing electronic health records (EHRs) to identify optimal patients for clinical trials. Product design teams apply data analytics to find patients from diverse populations, improving treatment efficacy for underrepresented groups. Other electronic tools such as electronic patient outcome (ePRO) and electronic case report form (eCRF)simplify participation processes.
Acclinate delivers Diverse Patient Engagement
US-based startup Acclinate makes e-DICT, a digital health analytics platform to increase the representation and diversity in genomic research and medical trials. It automates the identification, engagement, and retention of participants through predictive analytics. The platform also analyzes the trial characteristics against diverse engagement data to attract qualified participants. By making the data sources inclusive and trustworthy, Acclinate allows pharma and healthcare organizations to increase conversion rates and boost patient outcomes.
Mediaiplus creates a Clinical Trial Data Platform
South Korean startup Mediaiplus builds MediC, a platform to manage clinical trial participant data. It applies investigator-generated data, deep learning, and AI to learn medical and environmental factors affecting diseases. The platform also collects and integrates data from multiple sources to provide the best-fitted clinical trial information. It navigates optimized information to monitor similar cases' status of progress. Further, the platform offers smart data matching that enables researchers to get the latest trends and customized reports. This allows research teams to make the decision-making process accurate without operational inefficiencies.
3. Wearables
The application of health-tracking wearables and devices in clinical research enables remote patient monitoring and, in turn, virtual trials. Wearable technology provides greater flexibility in collecting and analyzing participant data. Further, the integration of wearable medical devices with smartphones advances the growth of mobile health (mHealth) platforms. They reduce the logistical constraints of clinical trials and allow researchers to observe patients' physiological and behavioral changes in real time. As a result, wearables are important for clinical trial sponsors to save money and time in achieving improved data quality.
ZEPHYRx provides Continuous Data Monitoring
US-based startup ZEPHYRx provides end-to-end remote respiratory monitoring (RRM) solutions. The startup's FDA-cleared device, Spirobank Smart Spirometer, remotely performs pulmonary function tests (PFT). It measures the respiratory metrics of participants in real time and notifies them about health developments using a smart dashboard. The dashboard works in conjunction with a companion app, Breathe Easy, which offers video coaching, PFT instructions, and gamified breathing exercises. This way, ZEPHYRx empowers clinical teams, patients, and researchers with a continuous data monitoring system to improve trial accuracy and reduce dropouts at lower costs.
Preventric advances Remote Health Monitoring
US-based startup Preventric is the developer of smart devices designed to deliver hemodynamics measurements of health. The startup's device, BPro, leverages sensors and AI-driven analytics to offer non-invasive and continuous measurement of ambulatory blood pressure. A 24-hour recording offers insights into hypertension diagnosis and management, which is more useful than traditional measurements. As a result, Preventric allows pharmaceutical companies to better target audiences and remotely gather vital information, leading to rapid and accurate results.
4. Decentralized Clinical Trials
Clinical trial organizers are continuously trying to adapt new technology to make clinical trials faster and more convenient for patients and physicians. This has resulted in the emergence of decentralized clinical trials. Advances in electronic communication tools, data transmission, digitization, biosensors, and virtual trials enable the decentralization of clinical trials. This allows researchers to reach a larger and more diverse pool of participants and reduces the workload of trial investigators. Moreover, this siteless approach aids drug developers to improve patient-centricity, recruitment, and retention at lower costs.
Trialize enables Hybrid Clinical Trials
French startup Trialize creates a hybrid decentralized clinical trial platform that streamlines clinical trial processes. It features a modular design and pre-configured options to reduce the need for customized programming, saving time and budget. Further, the startup's other solution, Biometric TeleConsent, supports participant pre-screening, eConsent, and biometric facial scans. These tools promote smooth virtual experiences to simplify the consent process and clarify participant obligations. As a result, Trialize enables research teams to conduct clinical trials with increased transparency, minimized inclusion barriers, and low maintenance.
Curavit builds a Decentralized Clinical Trial Platform
US-based startup Curavit builds DCT, a decentralized clinical trial platform. It improves three areas – patient experience, data capture, and operations management. Simple virtual recruitment, telehealth, ePRO, and wearables devices leverage patient experience. Meanwhile, the platform delivers electronic data capture (EDC), patient health records (PHR), and other multimedia observations. Finally, it offers operation components including patient supply management, site investigator files, and quality management systems. This way, Curavit enhances patient safety, protocol adherence, and patient retention.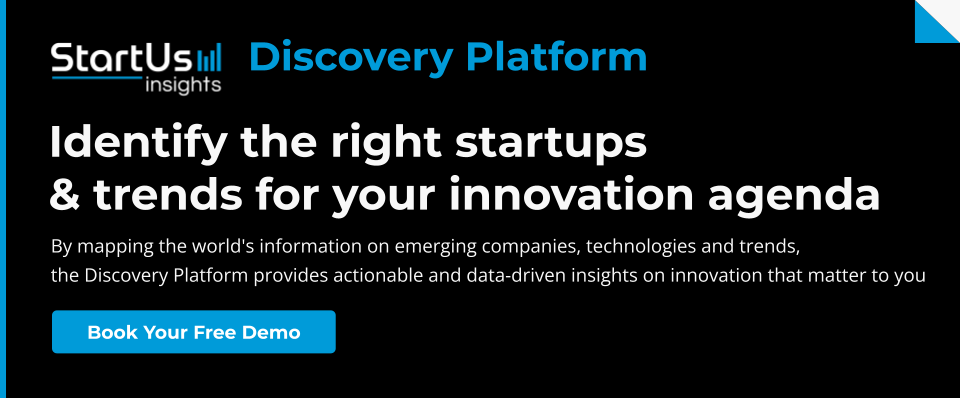 5. Cloud Computing
Cloud-enabled clinical trials allow easy storage and retrieval of large amounts of data without putting excessive load on the existing digital infrastructure. Using cloud-based electronic data capture and processing, research teams securely store medical data from multiple sources in centralized repositories. This is particularly useful for clinical trials with complex logistics. Cloud also offers a cost-effective means to rapidly scale trial operations to serve participants across a varied geographical area. With real-time data transfer, instant feedback, and rapid data cleaning, cloud computing allows contract research organizations (CROs) to make clinical trials fast, efficient, and cost-effective.
Jeeva Informatics Solutions accelerates Patient Recruitment
US-based startup Jeeva Informatics Solutions develops eClinical Cloud, a software-as-a-service SaaS platform to speed up remote patient recruitment. It works on any browser-enabled mobile device and reduces the time and logistical burden on study teams. The platform also easily integrates with health platforms to access patient information and match them accurately as per trial needs. This enables a cost-effective solution to set up and conduct clinical trials at various scales or duration. By solidifying patient enrollment, the startup's cloud system aids hospital sites, academic centers, and biopharmaceutical sponsors to avoid risks.
Yaocheng enables Cloud-based Clinical Research Management
Chinese startup Yaocheng offers AuroraPrime, a SaaS clinical research management platform for life science studies. It leverages AI on the cloud that adapts to changing needs through an in-built engine. This accelerates patient data collection and study timelines through the quick configuration of trial parameters, data entries, and database review. The platform also offers real-time data insights throughout the trial to make accurate interventions. As a result, Yaocheng's cloud infrastructure reduces costs and increases efficiency in medical trials.
6. Cybersecurity
The healthcare industry as a whole has been a key target of malicious cyber attacks due to sensitive patient information. To tackle such attacks, startups are innovating and developing security measures to detect and prevent cyber risks. This includes novel encryption models, secure authentication, and cryptography. By doing this, clinical research teams are able to build necessary trust with participants and protect businesses from the side costs due to data breaches.
Crescendo improves Research Health Record Security
US-based startup Crescendo secures health data collected during clinical research. The startup's secure data management platform holds information in protected, cloud-based databases. It safeguards data using an AES 256-bit encryption key according to NIST standards. Further, the platform does not share patient information with third parties. This way, Crescendo enables researchers and medical professionals to conduct secure clinical trials and gain access to relevant patient data without hampering their privacy.
Triall provides Self-sovereign Identities for Clinical
Dutch startup Triall provides a digital clinical trial platform that leverages self-sovereign identity (SSI) technology to streamline and secure medical trials. It uses blockchain-based SSI to generate verifiable proof of identity. In addition to industry-standard encryption keys, the startup applies privacy-preserving hash codes as fingerprints to establish data authenticity. This offers medical professionals and participants more control and ownership over their data.
7. 5G
Patients are already using telehealth devices and wearables to collect, analyze, and exchange data. However, these sensors are not accurate or secure enough for the transmission of large files. That is why 5G technology is crucial for offering patients with medical-grade equipment for remote connectivity. It also enables decentralized clinical trials, making them more patient-centric. Moreover, the high speed of 5G encourages more users from remote and rural areas to participate. This way, 5G connectivity supports existing telemedicine infrastructure and pharmaceutical companies in reaching more effective medical research.
WKD.SMRT provides In-home Real-world Data (RWD)
US-startup WKD.SMRT utilizes wireless networking to collect real-world data at home. The startup's platform combines vision and radar sensors, third-party inputs, and machine learning via 5G. This enables accurate and real-time RWD capture of patients' phenotypical and cognitive metrics. For instance, the platform collects relevant biomarkers on the environment, daily living activities, and quality of life besides wearable measurements. This empowers drug developers with enriched real-world evidence for accurate and cost-effective trials at reduced risk.
Nexalta builds a Collaborative Computing Platform
Austrian startup Nexalta leverages 5G to develop Networks4Life, an open-source collaborative computing platform. It leverages AI, open data, blockchain, 5G, and the internet of things (IoT) to assist patients with chronic diseases. By deploying fast wireless broadband, wearable devices automatically collect, anonymize, and analyze big amounts of secured data. This way, 5G networks aid patients, caregivers, doctors, and researchers with a constant flow of data to speed up treatment tests.
8. Blockchain
Decentralization of data through blockchain improves data authenticity and credibility. Therefore, startups are using blockchain applications to improve patient data transparency and traceability. Due to its cryptographic nature, blockchain-powered clinical data records are immutably stored to ensure patient privacy along with quality. This also resolves intellectual property (IP) concerns for trial sponsors. Additionally, the use of a blockchain ledger enables clinical trial researchers to complete trials in an ethical and transparent manner.
PharmaTrail enhances Patient Data Transparency
Swiss startup PharmaTrail creates blockchain-driven medical software to capture and manage trial data. It ensures the security, reliability, and traceability of medical data by securing sensitive information on a decentralized ledger. This enables PharmaTrail to create an incorruptible audit trail of clinical trial data, which is traceable and visible to patients and medical professionals alike.
Aomics offers Blockchain-based Clinical Data Analysis
German startup Aomics leverages blockchain and deep learning to ensure data ownership in clinical trials. The startup's platform uses a decentralized blockchain-based network to integrate data with pre-existing experimental data and patient records. The platform then predicts the outcomes of clinical trials. Meanwhile, the data stays secure over the blockchain network, enabling medical professionals to sustainably scale clinical trial operations.
Discover all Clinical Trial Trends, Technologies & Startups
Emerging technologies based on AI, cloud, and blockchain make clinical trials more secure, efficient, and cost-effective. They also automate data processing, predict patient outcomes, and contribute to data inclusivity. The adoption of cloud computing further assists clinical trial organizers in scaling up virtual studies. 5G, wearables, and enhanced cybersecurity measures will make clinical trials more decentralized, diversified, and fast.
The Clinical Trial Trends & Startups outlined in this report only scratch the surface of trends that we identified during our data-driven innovation & startup scouting process. Among others, blockchain, AI, and 5G will transform the sector as we know it today. Identifying new opportunities & emerging technologies to implement into your business goes a long way in gaining a competitive advantage. Get in touch to easily & exhaustively scout startups, technologies & trends that matter to you!
Looking for emerging clinical trial startups & technologies?
✕