ChatGPT, developed by OpenAI, is one of the breakthrough natural language models available in 2023. This advanced conversational AI uses natural language processing (NLP) for language generation and conversation modeling. ChatGPT, in turn, powers a variety of text-processing applications, such as chatbots, language translation, and content creation. In this report, you will explore a variety of NLP solutions across 10 top industries that ChatGPT and its alternatives are disrupting. To provide an example, we asked ChatGPT to list the industries that primarily benefit from its own services:
Based on its response and our in-house research, we have compiled a list of the top 10 industries that are leveraging ChatGPT. We have also featured 10 startups that work on NLP, language models, conversational AI, and natural language generation (NLG) that may best suit your use case. Read more to explore how you can integrate it to improve business outcomes.
Global Startup Heat Map covers 1 388 Startups & Scaleups working on ChatGPT Alternatives
The Global Startup Heat Map below highlights the global distribution of the 1 388 exemplary startups & scaleups that we analyzed for this research. Created using the Big Data & AI-powered StartUs Insights Discovery Platform covering 3 790 000+ startups & scaleups globally, the Heat Map reveals that the US has a high concentration of ChatGPT alternatives, followed by India, UK & Europe.
Below, you get to meet 10 out of these 1 388 promising startups & scaleups as well as the solutions they develop. These ChatGPT alternatives are hand-picked based on criteria such as founding year, location, funding raised, & more. Depending on your specific needs, your top picks might look entirely different.
Looking for specific NLP/NLG solutions?
Explore 10 Top ChatGPT-like Solutions impacting 10 Industries
1. Software Development
With programmers leveraging ChatGPT for code generation and debugging, it is already disrupting software development workflows. ChatGPT and other similar solutions create code snippets or entire programs in various languages, including low-level C and high-level Linux scripts. Further, software developers are able to divert that time towards code development by deploying NLP to test and debug codes. This also improves the efficiency of production workflows and accelerates time to market. Since ChatGPT is available as an application programming interface, developers are able to deliver chatbots and other conversational AI tools without massive datasets or training.
AIXcoder develops an Intelligent Programming Robot
AIXcoder is a Chinese startup that creates an intelligent programming robot. It uses method-level code generation to convert natural language into code. The robot supports various programming languages like Java, Python, C#, C/C++, JavaScript, TypeScript, and Go. Additionally, the startup offers the robot in private environments or through the cloud, based on customer requirements. AIXcoder thus enables software development companies to save time utilizing full and multi-line code completion, while mitigating manual errors.
2. Retail
ChatGPT is revolutionizing the retail industry, particularly eCommerce, by streamlining customer communication and satisfaction through its advanced natural language processing capabilities. Chatbots powered by ChatGPT provide customers with a convenient and efficient way to explore products and find answers to their queries. Additionally, ChatGPT enables more human-like automated email responses for customer queries and order confirmations, increasing customer engagement. As a result, ChatGPT saves time and costs for eCommerce businesses. Additionally, ChatGPT's ability to integrate with warehouse and inventory management systems offers valuable insights into buying patterns and market demands.
SambaNova Systems delivers Personalized Customer Experiences
SambaNova Systems is a US-based startup that offers personalized customer experiences. The startup's product, Dataflow-as-a-Service, accelerates workflows of the development of natural language-driven services. This includes applications for product suggestions, voice interactions, and sentiment analysis. Retailers and eCommerce businesses leverage Dataflow-as-a-Service to combine online and offline sales channels while improving customer experiences and revenue.
3. Media & Entertainment
ChatGPT is a valuable tool for media and entertainment companies looking to automate content creation and accelerate production workflows. It is increasingly popular among YouTube and social media content creators, as well as major corporations. Microsoft, for example, is in discussion with OpenAI to integrate ChatGPT into its offerings, like Bing, to enable semantic search and increase the accuracy of results. Movie and music studios use ChatGPT, and other natural language generation solutions, to automate song and script writing, as well as for summarization and closed caption/subtitle creation. Influencers also use ChatGPT to create social media content that caters to a wider audience and increases brand reach.
Synthesys enables Automated Video Content Generation
Synthesys is a UK-based startup that creates Human Studio, an AI-driven automated video content generation platform. While ChatGPT is a text generation tool, Human Studio leverages a natural language model, along with other tools, to generate video from the text. The platform allows users to choose the spokesperson, select the voice, and customize their script, background, and logo. This allows media and entertainment businesses to create high-quality, life-like videos for TV, YouTube, and other social media platforms, reducing production periods and improving customer engagement.
4. Finance
The finance industry deals with massive amounts of unstructured documents, such as customer profiles and cash flow statements. Utilizing ChatGPT, financial institutions are able to automate the generation of financial reports like balance sheets and income statements. Additionally, ChatGPT-powered chatbots assist customers with inquiries and extract relevant insights from financial news and other data sources. This allows finance companies to monitor and evaluate financial risks, accelerate customer identity verification, and improve fraud detection. ChatGPT's adaptability also allows the finance industry to create use-case-specific applications, further streamlining processes and enhancing decision-making.
Deshe Analytics provides AI-powered Fundamental Analysis
Deshe Analytics is an Israeli startup that offers AI-powered fundamental analysis. The startup's solution leverages AI to scan, analyze, and rank public equities to generate easy-to-read fundamental equity research reports for each stock in multiple languages. This provides investment houses and portfolio managers with localized fundamental equity research reports to discover new investment opportunities. Deshe Analytics' solution also reduces time-to-analysis from weeks to hours.
5. Healthcare
By programming ChatGPT to the healthcare domain, hospitals and public health institutions are able to improve care delivery and streamline operations. ChatGPT analyzes massive amounts of electronic health records (EHRs) to create progress notes, care plans, and other clinical documentation. Additionally, it enables hospitals to automate medical scribing and coding to reduce manual errors and improve efficiency. Towards patient management, NLP-enabled virtual assistants aid in appointment scheduling and answer health-related queries. They also analyze patient symptoms and provide decision support for physicians for aiding disease diagnosis. Lastly, such solutions advance clinical trials and medical research by offering insights into patient conditions to improve research outcomes.
Curious Thing improves Patient Management
Curious Thing is an Australian startup that increases patient management. The startup's platform utilizes conversational voice AI to conduct pre-op and post-op calls, appointment reminders, and medication management check-ins. Hospitals and clinics use it to drive customer actions like answering returned calls and sending dynamic messages. Curious Thing's predictive dialing and related NLP solutions free up staff time and streamline follow-ups with patients to improve care delivery.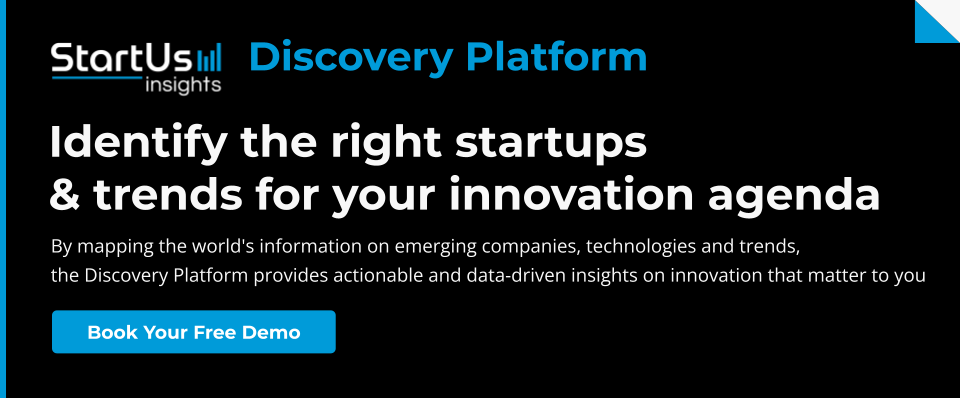 6. Education
ChatGPT and other NLP solutions enable interactive learning for students by providing highly relevant content and personalized feedback. It also creates personalized learning paths based on student performance and learning style, promoting adaptive learning. In school and college administration, ChatGPT automates curriculum generation and student communication, saving time and costs. It also enables teachers to simplify essay grading, language translation, and question creation while ensuring improved learner engagement. ChatGPT provides on-demand access to various types of curricula, from simplified descriptions to complex programming languages, enhancing learning opportunities.
KidX makes an Interactive Learning Platform
KidX is a Chinese startup that creates an interactive learning platform for children. It combines conversational AI, machine learning, deep learning, and NLP to provide a voice-driven, courseware interface. Students use the platform to offer English assessments and it also functions as a virtual robot. For example, it allows users to scan English content that requires learning and automatically recognizes and segments appropriately for reading practice. This improves children's interest in learning and knowledge retention.
7. Travel & Tourism
The primary use case of ChatGPT in the travel and tourism sectors is automated customer communication. Through virtual travel agents, travelers are able to create plans, find deals on flights and hotels, and address queries on travel destinations. Besides, travel agencies and tourism authorities are integrating chatbots to offer product or service-specific information to customers in real time. With ChatGPT integration, they are able to improve chatbot performance and ensure customer satisfaction. Additionally, businesses utilize automated content generation tools to streamline review analysis, social media interactions, email conversations, and other business documentation workflows.
Nuacem enhances Traveler Engagement
Nuacem is an Indian startup that develops Botjet, a conversation engine for traveler engagement. It applies neural networks to enable semantic analysis, NLG, and language synthesis for generating unsupervised intelligence. The engine also supports speech recognition and synthesis to enable conversational computing. Therefore, travel companies utilize it to automate bookings, customer communication, and journey planning, improving sales while ensuring customer satisfaction. Nuacem also caters to the healthcare, finance, and eCommerce industries.
8. Manufacturing
ChatGPT is efficient in text processing and is integrable into manufacturing execution systems (MES) and other data platforms to automate data processing workflows. This accelerates the automation of documenting instructions and manuals as well as simplifies communication between floor operators. For instance, a natural language model-powered chatbot accelerates inspection documentation and minimizes errors. Further, ChatGPT-based intelligent process automation (IPA) removes employees from repetitive tasks and automates insight extraction from production data. This allows manufacturers to identify production inefficiencies and mitigate breakdowns. ChatGPT also handles customer communication for manufacturing brands, especially automotive companies.
Wluper advances Speech-to-Text Conversion
Wluper is a UK-based startup that develops TrueUnderstanding, its speech-to-text technology. TrueUnderstanding leverages natural language understanding (NLU) to improve data logging analysis accuracy. Manufacturers integrate it into worker applications to streamline data collection from floor operators, allowing them to optimize overall equipment effectiveness (OEE). This also enables operating and maintenance teams to resolve issues quickly, reducing downtime.
9. Human Resources
HR departments benefit from ChatGPT in three aspects – recruitment, employee engagement, and communication automation. Through text analysis, ChatGPT saves time in screening resumes and job applications as well as creating personalized interview questions. ChatGPT-based chatbots, on the other hand, enable virtual HR assistants that handle common tasks such as time-off requests and benefits enrollment. ChatGPT creates personalized onboarding experiences for new recruits. It also generates personalized employee surveys and engaging content to improve communication transparency and employee engagement. For communication automation, ChatGPT integrates into workflows to automate email responses and social media content generation.
One AI enables Automated Summarization
One AI is a US-based startup that automates document summarization. The startup's application programming interface (API) combines speech-to-text and audio intelligence capabilities in a single call using NLP. This allows businesses to process audio and video into structured data to produce summaries, live caption transcripts, extract sentiments, and more. For HR teams, the startup's API automates interview summary and analysis, human resource management (HRM) population, and discussion monitoring, among others.
10. Logistics
In logistics, ChatGPT and similar solutions enable virtual assistants, improve route optimization, simplify inventory management, and more. For example, virtual logistics assistants allow customers to track shipments and schedule deliveries as well as answer customer queries. Similarly, chatbots streamline communication across stakeholders by automating data extraction from commercial invoices and bills of lading, mitigating inefficiencies. By tuning ChatGPT for the logistics domain, it also optimizes delivery routes to reduce delivery times and emissions.
Corrz Technosolutions offers Intent-enabled AI-Powered Bots
Corrz Technosolutions is an Indian startup that provides Rezo, a conversational AI platform to build intent-enabled chatbots. Its NLU engine enables human-like conversations to understand customer intents and emotions even in changing conversation contexts. The platform allows logistics businesses to track stock availability and improve inter-team communication, ensuring time-bound delivery of goods and shipments. Further, the startup's chatbots enable fast-track query resolution on return requests and delivery schedules while automating shipment tracking.
Discover All ChatGPT Alternatives
By automating repetitive tasks, providing personalized experiences, and extracting insights from data, ChatGPT and similar solutions help businesses increase efficiency, reduce costs, and improve customer services. As the underlying technologies continue to evolve and improve, we expect to see more industries impacted in the coming years. Businesses that adapt to this new technology will be best-positioned to take advantage of its benefits. Get in touch with us to identify specific NLP startups and natural language models to advance your business.
Looking for emerging ChatGPT-like startups & technologies?
✕