To feed the growing global population, while tackling climate change and supply chain disruption, is driving innovation in cellular agriculture (cellag). Biotechnology advances in genetic and tissue engineering, molecular biology, synthetic biology (synbio), and bioinformatics open new avenues for understanding the complexities of living organisms and developing novel approaches to solve pressing global issues. For example, the use of cell culture technology to fabricate cultured meat and other alternative proteins is the major trend in cellular agriculture. To scale up production, startups are developing advanced bioreactors and using technologies such as 3D printing and protein engineering. This report delves into the top 10 cellular agriculture trends and 20 innovative startups advancing cellag in 2023.
Innovation Map outlines the Top 10 Cellular Agriculture Trends & 20 Promising Startups
For this in-depth research on the Top 10 Cellular Agriculture Trends & Startups, we analyzed a sample of 371 global startups & scaleups. This data-driven research provides innovation intelligence that helps you improve strategic decision-making by giving you an overview of emerging technologies in the agriculture sector. In the Cellular Agriculture Innovation Map below, you get a comprehensive overview of the innovation trends & startups that impact your company.
These insights are derived by working with our Big Data & Artificial Intelligence-powered StartUs Insights Discovery Platform, covering 3 790 000+ startups & scaleups globally. As the world's largest resource for data on emerging companies, the SaaS platform enables you to identify relevant technologies and industry trends quickly & exhaustively.
Tree Map reveals the Impact of the Top 10 Cellular Agriculture Trends
Based on the Cellular Agriculture Innovation Map, the tree map below demonstrates the impact of the Top 10 Cellular Agriculture Trends in 2023. Startups and scaleups research cultured or lab-grown meat and seafood to provide clean, healthier, and additive-free meat alternatives. Similarly, emerging companies develop plant-based cell cultures and stem-cell media to lower emissions of food production. Further, startups utilize protein engineering and improve precision fermentation techniques to replace intensive livestock farming. These innovations facilitate the development of new bioengineered materials that mimic the properties of natural substances. Lastly, novel bioreactors, 3D bioprinting, and production analytics enable continuous production and sustainable commercialization of cell-cultivated food products.
Top 10 Cellular Agriculture Trends in 2023
Global Startup Heat Map covers 371 Cellular Agriculture Startups & Scaleups
The Global Startup Heat Map below highlights the global distribution of the 371 exemplary startups & scaleups that we analyzed for this research. Created through the StartUs Insights Discovery Platform, the Heat Map reveals high startup activity in the US, followed by Europe and India. Below, you get to meet 20 out of these 371 promising startups & scaleups as well as the solutions they develop. These 20 cellag startups are hand-picked based on criteria such as founding year, location, funding raised, & more. Depending on your specific needs, your top picks might look entirely different.
Interested to explore all 350+ cellular agriculture solutions?
Top 10 Cellular Agriculture Trends in 2023
1. Cultured Meat
Cellular agriculture enables growing meat from animal cells without the need for raising and slaughtering them. This reduces the carbon footprint of animal husbandry while providing clean meat for a growing global population. The biggest challenge in animal cell-based meat production is the development of novel cell lines and the growing of thicker tissues. Startups use advancements in tissue and genetic engineering to introduce new cell lines and antibiotic-free cell cultures. This ensures that the lab-grown meat is contaminant-free, devoid of hormones, and safe to produce and eat. Besides, lab-grown meat provides an alternative protein and a consistent source of food, especially in regions suffering from unsustainable animal agricultural practices. Another issue with cultivated meat is that it offers a different sensory profile as compared to traditionally farmed meat. Therefore, startups are utilizing novel biosynthesis processes to improve the taste, texture, and mouthfeel of in-vitro meat.
Cellx develops Hybrid Structured Meat
Chinese startup Cellx manufactures multi-species cell-based meat products. The startup builds the core platform technology for cell lines, media, and scaffold design, as well as bioprocess development for the required end product. It also provides component identification, biological activity characterization, and purity analysis of target molecules. Moreover, it utilizes 3D bioprinting technology for efficient mass production. This way, Cellx enables antibiotic and pathogen-free, low-cost hybrid structured clean meat production.
Luyef provides Bovine Myoglobin-based Meat Alternative
Chilean food tech startup Luyef develops a proprietary animal-free meat product – TAMEE – to change the sensory profile of alternative meats. TAMEE is a bovine myoglobin-based proprietary ingredient that is added to current plant-based meat alternatives. This addition alters the structure, feel, and taste of the plant-cell cultured meat to resemble that of the animal-derived meat. TAMEE equips food manufacturers with the tools to scale their eco-friendly production without compromising on consumer flavor preferences of their alternative meat products.
2. Plant-based Cell Development
Plant-based cell line development facilitates plant-based meat production, which is a sustainable alternative to traditional agriculture. Cell cultures offer better nutritional profiles, like low fat and high fiber content, that consumers increasingly prefer. Moreover, plant-based cell development significantly reduces the introduction of allergens, making it safe for individuals with food allergies or intolerances. Similarly, plant cells are genetically modified to develop need-specific products that exhibit properties such as gluten- or soy-free. Proteins extracted using plant cells such as recombinant proteins are also used as raw materials for developing plant-based flour and plant fat. Finally, startups use plant-based cell lines to reduce greenhouse gas (GHG) emissions, as well as water and land use for food production, without compromising on the protein requirement.
Matrix Foods develops Nanofiber Scaffolds & Microcarriers
Matrix Foods is a US-based startup that produces plant-protein composition-based and synthetic 3D nanofiber scaffolds and microcarriers to grow cultivated proteins. The startup offers customized scaffolds to control cell behavior for different nutrient profiles and to mimic meat texture. Moreover, the startup tailors its microcarriers to feature fibrous or bead-like structures with various surface modifications to improve cell adhesion. The startup's products are animal-component-free (ACF) and food-safe ingredients that are usable across different cell lines. It provides a wet lab, as well as research and development (R&D) services to cellular food production companies for scaffold development and customization.
Tiamat Sciences enables Plant Molecular Farming
Tiamat Sciences, a US-based startup, enables plant molecular farming (PMF) via its platform and plant bioreactors for cultivated meat production. It provides a data-driven production platform utilizing transient gene expression and vertical farming for animal-free recombinant protein and biomolecule production. Foodtech companies use it to develop endotoxin and pathogen-free plant-based growth factors economically and reduce their time to market. Further, Tiamat provides plant-based growth factors, cytokines, and enzyme conceptualization to production facilities for the cellag and healthcare industries.
3. Precision Fermentation
Precision fermentation allows for the production of animal-free proteins, such as collagen and egg whites, using microbes as cell factories. This eliminates the risk of zoonotic diseases and improves food safety scores. Further, bioprocess scalability and efficiency are major concerns for the cellag industry. Precision fermentation technology addresses these challenges by offering higher yields and more energy efficiency of protein production than traditional microbial fermentation. It does this by genetically modifying the organism (GMO) so that they start producing specific enzymes and proteins to increase yield. Additionally, startups use this technology to develop innovative high-value proteins based on various plant, animal, and microbial sources. Moreover, scientific researchers use it to design new proteins with specific amino acid profiles or functional properties.
Formo develops Animal Free Dairy Protein
German startup Formo provides animal-free cheese by developing dairy protein using precision fermentation technology. The startup alters the DNA of microorganisms like yeast to grow dairy proteins such as whey and casein in the fermenter tanks. It blends the resulting proteins with plant-based fats to generate milk broth, which it turns into curd and cheese using enzymatic coagulation. Upon commercialization, the Formo enables lactose, hormones, and antibiotics-free cheese production with similar properties as cow-derived cheeses.
Air Protein develops Air-based Alternative Meat
US-based startup Air Protein enables alternative meat production using air fermentation technology. The startup applies microbes as cell cultures that feed on air elements such as oxygen and carbon dioxide. Air fermentation enables protein production that is harvested, purified, and dried to produce protein flour and, thus air meat from it. Air Protein's air meat production process is carbon negative, utilizes renewable energy, and offers the same texture and taste as animal meat.
4. Protein Engineering
Innovations in protein production enable startups to develop alternative proteins with similar or better nutritional profiles, compared to animal proteins. Advances in DNA technology and gene editing empower researchers to design new proteins that are not found in nature. These structures include 3D models and support matrices for improved cell harvesting and catalysis. Such newer protein structures enhance tissue harvesting yields and reduce the production waste of artificial meat. Startups also manufacture these proteins to develop meat alternatives that mimic the texture and taste of traditional meats. Similarly, startups leverage artificial intelligence and big data tools for protein design and discovery that significantly reduces manufacturing time. Protein technologies equip startups with cell lines for plant-based meats, seafood substitutes, and dairy-free milk with a low environmental impact.
Shiru provides a Protein Discovery Platform
US-based startup Shiru develops Flourish, a protein discovery platform for plant-based alternative meat development. Flourish uses machine learning (ML) and bioinformatics for protein data mining and comes with suggestions for ingredient replacements or new protein formulations. This enables food companies to create functional plant-based proteins for sustainable meat alternative production. Further, the startup uses precision fermentation to develop these novel proteins with desired properties such as gelation, emulsification, softness, and melting point.
Core Biogenesis produces Recombinant Proteins
French startup Core Biogenesis develops Core Factors, which are plant-based recombinant growth factors (GF) through its molecular farming platform. Core Factors are made using engineered camelina sativa plant seeds that boost the stable expression yields of the recombinant proteins without bioreactors. Further, the startup's proprietary bioproduction process uses oleosin fusion technology with lipid nanoparticles to make downstream protein purification scalable, sustainable, and efficient. Cultivated meat producers and pharmaceuticals use the startup's sustainably mass-produced GFs for 3D cell culture and organoids production. Moreover, the startup's platform enables the modification of existing recombinant growth factors to increase their bioavailability and stability.
5. Advanced Bioreactors
Continuous processing is essential for making commercial-scale production of cultured cells and proteins economically feasible. Therefore, startups and scaleups are developing innovative bioreactors that ensure production efficiency, scalability, and control beyond pharmaceutical applications. Innovations such as perfusion, modular, and microfluidic bioreactors are minimizing production costs while processing large volumes of cells. Additionally, these bioreactors feature precise control over the reactor environment by using smart sensors to track temperature, pH, and nutrient availability. This optimizes production and improves yield while catering to a range of biomaterials for various applications. Similarly, bioreactors with 3D scaffolds provide a natural environment for cells to grow and improve cell differentiation and functionality. Such solutions streamline the quality and purity of matured tissues, along with reducing the cost of purification and other downstream processes.
Ark Biotech manufactures Industrial Bioreactors
US-based startup Ark Biotech builds industrial-scale bioreactors and operating systems for cultivated meat production. The startup's sensor-laced bioreactor features low shear and high oxygen transfer rate to maintain cell densities, as well as energy-efficient sterilization. Its operating software provides model-based control and utilizes sensor data for advanced analytics and process improvement. Commercial lab-grown meat producers use this to efficiently scale up seed trains, cell expansion, and tissue maturation while reducing their expenses.
Unicorn Biotech offers Automated Biomanufacturing Systems
UK-based startup Unicorn Biotech designs and develops modular bioreactors for automated biomanufacturing using mammalian cells. The startup's modular bioreactors minimize cell growth time by modulating the growth conditions. It enables monitoring of cell proliferation, differentiation, and growth to cell fat and muscle tissues via its cloud-based platform that also optimizes production. Unicorn's bioreactor modules equip cell-based meat manufacturers to efficiently and affordably scale up production and increase output.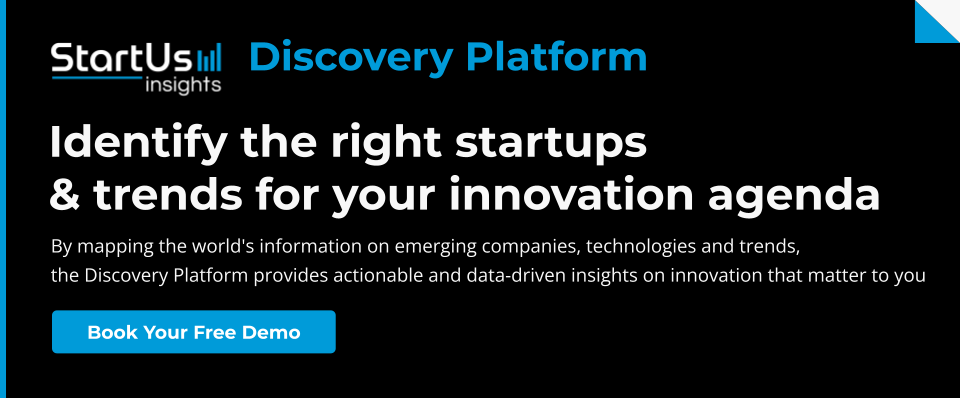 6. Bioengineered Materials
Although cellular agriculture is at its nascent stage, startups increasingly develop a range of new culture-based biomaterials. Pharmaceuticals such as vaccines, chimeric antigen receptors T-cell (CAR-T) therapy, cosmetic ingredients, and other protein-based biologics are examples of these innovations. Further, startups use cellular agriculture techniques to develop greener alternatives for existing materials or to improve the functionality of conventional materials. Researchers also grow animal skin cells to create lab-grown leather that is ethically sourced and reduces the need for virgin natural leather. Similarly, other cellular and acellular bioengineered materials like bioplastics, textiles, and lab-grown wood, find application in packaging, drug delivery systems, and construction for their biodegradability and versatility.
Mycellium develops Mycelium Materials
Egyptian startup Mycellium uses cellag technology to grow a mushroom-based mycelium biomaterial. The startup uses a mixture of mushroom cells and rice straw to grow a sturdy, lightweight, anti-moisture, and fire-resistant mycelium composite. The startup uses this mycelium material to make insulation panels, furniture, and packaging cushioning. This way, Mycellium converts plant waste into biodegradable products, replacing foam plastic in the packaging, furniture, and construction industries.
Cellibre offers Plant-based Medicines
US-based startup Cellibre manufactures plant-based medicines from microorganism-agnostic cannabinoid cell lines. The startup uses machine learning in-silico tools to engineer proprietary molecular cell factories that produce need-specific biologics upon fermentation. In this manner, Cellibre is developing non-euphoric cannabinoid-based therapeutic solutions for various neurological disorders.
7. Production Analytics
Production data analytics provides real-time monitoring of the production process and allows timely adjustments to optimize cell harvest. This also enables early identification of bottlenecks in the production process to reduce wastage and costs. Innovations in epigenomics and computational design enable researchers and food scientists to map historical production data and forecast future yields and outcomes. Predictive analytics further aids in experiment design and production planning. Production analytics also enables quality control and standardization of resultant product batches to advance continuous production. Startups use connected sensors and mechanical devices to collect data from each step such as bioreactor microenvironment, tissue maturation, and purification. Such activities further improve traceability and support new research and development efforts.
Cellrev advances Continuous Processing & Monitoring
UK-based startup Cellrev designs a proprietary bioprocess for the commercialization of cell-based agriculture. Its bioprocess design offers the technology to control cell expansion and detachment rates enhanced by using specific surface coating and media additives. This enables producers to continuously grow, detach, analyze, and collect cells from adherent cultures through perpetual processing and cell manufacturing. In particular, the startup's bioprocess design sets parameters to analyze cell growth and matches it to trigger cell detachment. Cultivated meat and seafood producers use it to scale up production while lowering costs and achieving price parity with conventional meat products.
Invert accelerates Experiment Design and Analysis
Danish startup Invert builds no-code software to centralize the collection and optimization of bioprocessing data. It ingests data from all upstream and downstream processes, along with multiple lab and production tools like analytical equipment and online sensors. It enables experiment and workflow design, bioprocess data analysis, and data integration with practically all existing instruments. Startups, scaleups, and organizations working in cellular agriculture use Invert's solutions to manage production and process data effectively to optimize production and collaboration.
8. Bioprinting
Cultured meat manufacturers use additive manufacturing to create complex 3D and 4D tissues that simulate the properties of animal-derived products. 3D bioprinting offers greater customization, harvest speed, and reproducibility providing cost reduction and affordability to cultivated protein products. Moreover, 3D bioprinting enables layer-by-layer deposition of living cells, biomaterials, growth factors, and media, thus granting precise control over production. It also additionally standardizes fabrication practices and reduces material wastage. In sum, 3D bioprinting processes emphasize safety, quality, and composition ensuring contaminant-free tissues and structures. Startups develop bio-inks and 3D print scaffolds safe for food and pharmaceutical applications, as well as further reduce their carbon footprint.
Zetamatrix develops Bioink
Dutch startup Zetamatrix creates hydrogel-based inks for 3D cell culture and bioprinting applications. Zetamatrix's photo-cross-linkable bioinks comprise large structural proteins, glycosaminoglycans, and proteoglycans to mimic the extracellular matrix (ECM) and build 3D or 4D scaffolds. This composition equips bio-fabrication companies with print compatibility to control the structural properties of tissues as per different applications. Further, Zetamatrix produces medical-grade bioink with low endotoxin levels that accelerate cell attachment, vitality, proliferation, and growth.
Copner Biotech facilitates 3D Extrusion Bio Printer
UK-based startup Copner Biotech manufactures extrusion bioprinters and related software for 3D applications. The startup's GRAPE S series bioprinter enables the creation of 3D cell scaffolds in concentric shapes for consistent pore size variability throughout the structure. In addition, the startup uses its proprietary GRAPE UK software for 3D modeling and printing precise scaffold microarchitectures for high batch-to-batch consistency. Its structures provide a clear demarcation between favorable and unfavorable areas for nutrient and oxygen exchange for cell growth and research.
9. Stem Cell Media
Stem cell media offers cell proliferation and differentiation potential for multiple cell lineage generation solutions including connective fat tissues and blood. Therefore, startups and scaleups utilize both myogenic and adipogenic stem cells to develop clean animal meat substitutes. Stem cell media improves the purity of cultured cells by reducing the presence of unwanted contaminants. In particular, induced pluripotent stem cells (iPSC) are increasingly leveraged as a cell source for clean meat production. It enhances the consistency of cell cultures by defining the composition and allowing for more precise control of cell growth and differentiation. Additionally, stem cell media supports the large-scale production of cell-based products at a reduced cost. Lastly, it guides cell differentiation into specific tissue types such as muscle, fat, or cartilage leading to safer and optimized tissue quality.
Defined Bioscience develops iPSC Stem Cell Media
US-based startup Defined Bioscience produces HIDEF-B8, a human-induced pluripotent stem cell (hiPSC) formulation for undifferentiated stem cell culture solutions. HIDEF-B8 is a chemically-defined serum-free cell culture media that does not contain animal components, as well as retains full biological activity without medium change. These engineered cells exhibit similar characteristics as embryonic stem cells and offer high pluripotency and specific differentiation potentials. Industrial and academic research labs, along with pharmaceutical and food tech companies use HIDEF-B8 to manufacture stable biologics and cultivated meat.
Captivate Bio facilitates Culture Media Development
US-based startup Captivate Bio develops off-the-shelf cell culture media and supplements for cell growth and maintenance of mammalian and stem cells. The startup's range of reagents includes basal medium formulations in powdered and liquid formulations for different cell and culture types. Further, Captivate Bio provides custom media and reagent design and on-demand development services to advance the manufacturing of cell-based meat alternatives.
10. Seafood Substitutes
Seafood substitutes are sought after to control the depleting wild fish populations or to restore marine ecosystems. It addresses sustainability challenges faced by the fishing industry by offering safer and healthier alternative seafood. Startups also develop cell-based seafood products to address the ethical concerns of their customer base and reach untapped markets. The global seafood supply chain encounters critical issues due to changing climate and water pollution. Cellular aquaculture enables food technology companies to address the growing seafood demand amid these challenges by using plant cells for seafood production. It also enables the production of cell-based fish and shellfish without the use of antibiotics, hormones, or other harmful chemicals, ensuring consumer safety.
Sound Eats develops Stem Cell-based Fish Meat
US-based startup Sound Eats fabricates stem cell-based fish meat products. The startup leverages stem cells of consumed fish such as whitefish and zebrafish as cell culture to cultivate its fish meat. Upon commercialization, the startup reduces the reliance on oceans for sourcing cultivated fish meat and facilitates responsible food consumption.
Mermade Foods provides Cultivated Scallops
Israeli startup Mermade Foods enables the mass production of cultured seafood. The startup utilizes recyclable fermentation technology to cultivate alternative protein-rich scallop analogs. Moreover, the startup recycles the spent growth media to grow algae biomass and reuses it to feed the new cell batch. As a result, Mermade Foods reduce the cost of cultivated scallops and decrease the amount of waste in the production process.
Discover all Cellular Agriculture Trends, Technologies & Startups
Cellular agriculture is a relatively new focus for innovation and startups are already utilizing novel technologies to mass-produce cell-cultivated products. Further, to make the industry more sustainable, startups explore new ACF sources for cell lines, growth factors, and microcarriers. In particular, nanotechnology, synthetic biology, renewable energy sources, and artificial intelligence-based experiment modeling facilitate these innovations. With such advancements, cellular agriculture is likely to become an important factor in solving the climate and food security crises. The cellular agriculture trends & startups outlined in this report only scratch the surface of trends that we identified during our data-driven innovation & startup scouting process. Identifying new opportunities & emerging technologies to implement into your business goes a long way in gaining a competitive advantage.
Looking for AgriTech startups & solutions?
✕