Global Startup Heat Map highlights 10 Battery Remanufacturing Startups to Watch in 2023
Through the Big Data & Artificial Intelligence (AI)-powered StartUs Insights Discovery Platform, covering over 3 790 000+ startups & scaleups globally, we identified 446 Battery Remanufacturing startups. The Global Startup Heat Map below highlights the 10 battery remanufacturing startups you should watch in 2023 as well as the geo-distribution of all battery remanufacturing startups & scaleups we analyzed for this research. Based on the heat map, we see high startup activity in the USA and Europe, followed by India. These battery remanufacturing startups work on solutions ranging from advanced battery diagnostics and additive-free battery recycling to battery regeneration technology and sustainable hydrometallurgy.
Interested to explore all 400+ battery remanufacturing startups?
As the world's largest resource for data on emerging companies, the SaaS platform enables you to identify relevant technologies and industry trends quickly & exhaustively. Based on the data from the platform, the Top 5 Battery Remanufacturing Startup Hubs are in New York City, San Francisco, Dubai, Los Angeles, and Stockholm. The 10 hand-picked startups highlighted in this report are chosen from all over the world and develop solutions for plug & play battery recycling lines, battery regeneration technology, scarce battery materials recovery, and sustainable hydrometallurgy.
10 Battery Remanufacturing Startups to Watch in 2023
The rapid growth of electric vehicles and the increasing demand for renewable energy storage has brought about a surge in battery usage, but it has also created a major challenge in managing end-of-life batteries. Fortunately, a new generation of battery remanufacturing startups is emerging, offering innovative solutions that are revolutionizing the way we recycle and reuse batteries. We have picked the top 10 battery remanufacturing startups to watch in 2023, that are utilizing technologies such as scarce battery materials recovery, advanced battery diagnostics, battery shredding, additive-free battery recycling, plug & play battery recycling lines, reverse battery logistics, redox battery recycling, battery regeneration technology, battery identification sensors, and sustainable hydrometallurgy to address the environmental and economic concerns of battery waste.
Evolve Renewable Materials enables Scarce Battery Materials Recovery
USA-based startup Evolve Renewable Materials focuses on recycling spent lithium-ion batteries using a closed-loop green recycling process. The startup's process extracts valuable and renewable materials, enabling grade-1 renewable EV battery materials to re-enter the local supply chain. It produces high-purity black mass, recycled lithium, nickel, cobalt, and manganese, as well as precursor cathode and anode materials. Thisthis way, the recycling solution not only diverts battery waste from landfills but also supplies grade-1 renewable battery materials for battery manufacturing.
Battri provides Advanced Battery Diagnostics
Battri is a French startup that recycles lithium-ion batteries and materials and their associated logistics. The startup packs any type of battery and material including accord dangereux routier (ADR) casings for damaged batteries. An extensive logistics network then facilities the transport of batteries across Europe. Battri performs battery diagnostics, mechanical recycling, and hydro recycling to recover valuable materials to remanufacture batteries. Besides this, it manages customs clearance for battery logistics, simplifying the process of transporting batteries to facilities across borders. Through its online platform, Battri provides full visibility into the recycling process and valuable environmental, social, and governance (ESG) data.
Redivivus performs Battery Shredding
USA-based startup Redivivus Technologies focus on end-of-life battery logistics and the recovery of critical energy materials. Its Redi-Shred battery logistics process involves rapidly freezing batteries which are then shredded into fine pieces. This shredding process makes the dissipation of any latent potential energy easy and safe before storage. Redivivus Technologies then transports the material to recycling facilities for further processing, contributing to a greener and more sustainable battery lifecycle. This way, the solution avoids the risk of damaging batteries during shipping and simplifies the laborious and hazardous disassembly for battery discharge processes.
Cylib offers Additive-Free Battery Recycling
German startup Cylib develops a patented pre-treatment process that reduces acids and additives in hydrometallurgical recycling. Its innovative water-based lithium and graphite recovery method enables the extraction of graphite while minimizing acid and additive use. Cylib's process transforms end-of-life batteries or production scrap into marketable products. It covers all steps from discharging to hydrometallurgical extraction while consuming less water. This integrated approach allows for the processing of production scraps and black mass, promoting a more sustainable battery lifecycle.
No Canary creates Plug & Play Battery Recycling Lines
No Canary is a German startup that creates high-performance plug-and-play recycling lines for lithium-ion batteries. Its Battery-to-Black Mass technology uses patent-pending intensive drying processes with air-jet fine sieving, to achieve high recycling efficiency and black mass purity. The black mass undergoes further refining into battery materials through hydrometallurgical processes to retrieve lithium, graphite, and other valuable elements. No Canary's process not only recycles discarded lithium-ion batteries but also recycles scrap materials from the production of lithium-ion batteries.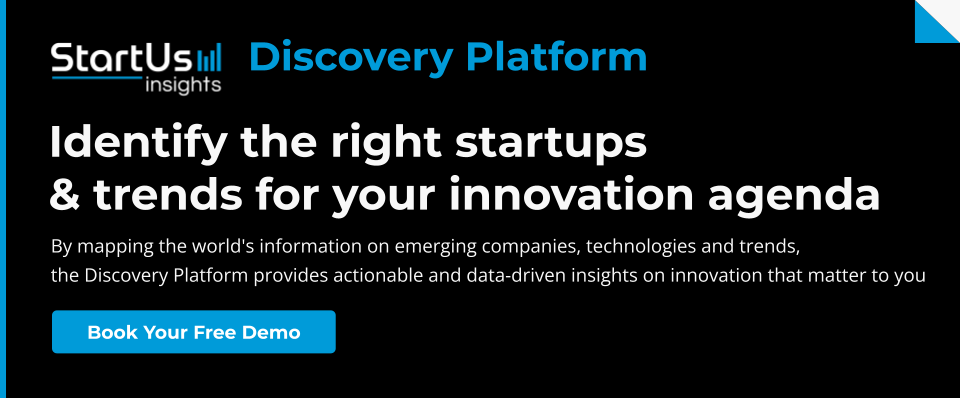 BatX Energies simplifies Reverse Battery Logistics
Indian startup BatX Energies produces battery-grade materials by recycling end-of-life lithium-ion batteries. BatX's hub & spoke reverse logistics offer flexibility in sourcing end-of-life lithium-ion cells from any geographical location and transporting them to recycling facilities. The startup processes three common lithium-ion cell types namely prismatic, cylindrical, and pouch cells, and sources batteries from diverse origins like electronics and EVs. Moreover, BatX Energies incorporates technologies such as AI, machine learning, and blockchain, to continuously enhance efficiency, safety, and raw material quality. This way, the startup provides materials for battery remanufacturing while reducing dependence on mining.
NEU Battery Materials advances Redox Battery Recycling
Singaporean startup NEU Battery Materials develops a solution to recycle redox batteries. The technology focuses on recycling lithium-iron-phosphate (LFP) batteries through a patented electrochemical process that minimizes emissions. NEU's modular system enables quick scalability with a small operational footprint, addressing rising electric vehicle demand and lithium battery disposal. Further, NEU's regenerative solutions recycle batteries with consuming acids in the process. This technology provides battery manufacturers with a scalable source of battery-grade lithium hydroxide and other battery-grade materials.
EXELx develops a Battery Regeneration Technology
ExelX Technologies is a UAE-based startup that develops a multi-stage loop charging technology for battery restoration. Its proprietary technology, Cycle Recovery (Superimposed-charge), features intelligent charge commands that link with battery sensors to recover unrecoverable batteries quickly and effectively. It contains many parameters for monitoring and controlling charge-discharge. This restores the loss of cell balance that occurs in the early stage of degradation. ExelX's testing and inspection methodologies provide accurate diagnostics in electric vehicle cell balance stabilization and offer cell replacement when necessary.
Li-Tech makes a Battery Identification Sensor
Norwegian startup Li-Tech develops a control system to prevent battery-related fires in waste facilities. Li-Tech's system uses industrial cameras and sensory data to generate and tag images of waste composition. Its algorithm then identifies electronic components with flammable batteries to prevent improper recycling. Li-Tech's solution relies on safe radiation and adapts to current waste facility practices to enhance waste management and environmental protection. Moreover, this solution ensures that waste and discarded batteries are diverted to recycling and remanufacturing facilities rather than being destroyed in waste facilities.
AraBat advances Sustainable Hydrometallurgy
Arabat is an Italian startup that produces secondary raw materials through sustainable and circular recycling of spent lithium batteries. The recycling process uses citric acid, a weak organic acid found in citrus fruits to replace common strong inorganic acids like H2SO4, HCL, and HNO3. This reduces the release of secondary pollutants like SO3, Cl2, and NOx, which typical hydrometallurgical processes create with chemical reagents. Additionally, Arabat leverages agro-food waste, such as orange peel, extracting flavonoids, phenolic acids, and cellulose for metal extraction processes. This way, Arabat's recycling process not only reduces harmful gas emissions but also recovers valuable materials to remanufacture batteries.
Discover All Emerging Circular Economy Startups
The Circular Economy startups showcased in this report are only a small sample of all startups we identified through our data-driven startup scouting approach. Download our free Circular Economy Innovation Report for a broad overview of the industry or get in touch for quick & exhaustive research on the latest technologies & emerging solutions that will impact your company in 2023!
Looking for battery remanufacturing startups & technologies?
✕
Get your free Circular Economy Innovation Report
We'll deliver it straight to your inbox!
✕