The fashion industry is notorious for its environmental impact, from excessive water usage to textile waste. In addition to these concerns, it grapples with issues related to the transparency of its supply chain, fair labor practices, and the efficient management of inventory. However, amid these challenges, a wave of innovative trends is reshaping the apparel industry. These encompass sustainable clothing practices, the integration of artificial intelligence (AI), the development of smart fabrics, the emergence of the fashion metaverse, and more.
Top 10 Current Trends in the Apparel Industry (2024)
Innovation Map outlines the Top Apparel Industry Trends & 20 Promising Startups
For this in-depth research on the Top 10 Apparel Industry Trends and startups, we analyzed a sample of 2277 global startups & scaleups. This data-driven research provides innovation intelligence that helps you improve strategic decision-making by giving you an overview of emerging technologies in the textile and fashion industries. In the Apparel Industry Innovation Map below, you get a comprehensive overview of the innovation trends & startups that impact your company.
These insights are derived by working with our Big Data & Artificial Intelligence-powered StartUs Insights Discovery Platform, covering 3 790 000+ startups & scaleups globally. As the world's largest resource for data on emerging companies, the SaaS platform enables you to identify relevant technologies and industry trends quickly & exhaustively.
Tree Map reveals the Impact of the Top 10 Apparel Industry Trends
Based on the Apparel Industry Innovation Map, the Tree Map below illustrates the impact of the Top 10 Apparel Industry Trends. Startups are developing sustainable clothing practices, enabling eco-conscious production and satisfying consumer demands for environmentally friendly fashion.
AI is now optimizing processes, from quality control to demand forecasting, enhancing efficiency for manufacturers and enriching personalized experiences for customers. Additionally, smart fabrics are bringing comfort and functionality, providing apparel with intelligent capabilities. More recently, the fashion metaverse has been influencing the shopping experience through new virtual realms.
Further, blockchain ensures transparency and authenticity in the supply chain, building trust among stakeholders. Immersive fashion seamlessly integrates digital and physical worlds, engaging consumers in a more interactive way. Additionally, 3D printing and robotics streamline manufacturing processes, reducing costs and waste.
Biotechnology innovates material production, offering sustainable alternatives. Lastly, inventory tracking technologies enhance management and reduce losses. These trends collectively empower the apparel industry to be more sustainable, efficient, and customer-centric.
Global Startup Heat Map covers 2277 Apparel Startups & Scaleups
The Global Startup Heat Map below highlights the global distribution of the 2200+ exemplary startups & scaleups that we analyzed for this research. Created through the StartUs Insights Discovery Platform, the Heat Map reveals high startup activity in Europe and the USA, followed by India.
Below, you get to meet 20 out of these 2277 promising startups & scaleups as well as the solutions they develop. These 20 startups are hand-picked based on criteria such as founding year, location, funding raised & more. Depending on your specific needs, your top picks might look entirely different.
Interested to explore all 2000+ apparel startups & scaleups?
Top 10 Apparel Industry Innovation Trends in 2024
1. Sustainable Clothing
Resource depletion, excessive waste, and unethical practices are some of the most pressing challenges in the apparel industry. Considering these multitudes, startups are focusing on alternative textiles that are recyclable, regenerative, reusable, and responsibly sourced.
Some examples include recycled fibers extracted from agricultural waste and biodegradable plant-based materials made to replace animal-based leather. These green practices move the apparel industry towards a circular economy, conserving resources, improving brand reputation, and solidifying cost savings for manufacturers and apparel stores.
Fibe produces Potato Waste Fibres
UK-based startup Fibe manufactures sustainable and affordable textile fiber made from potato waste. While potato stems are inedible and difficult to compost, the startup helps farmers separate them into individual fibers. Its product Patacel Fibers is within the spinnable range and chemically similar to natural fibers, being easy to implement into existing machinery for further weaving and dyeing.
Besides being renewable and biodegradable, this raw material obtains durability, water resistance, and anti-microbial qualities. As a result, fashion companies and brands receive a scalable solution, bringing financial profits and positive environmental impact.
Soarce develops Seaweed Clothing
US-based startup Soarce replaces synthetic textile materials with sustainable alternatives made from seaweed and nanomaterials. To achieve that, Soarce enhances the core components of seaweed by combining it with proprietary nanomaterials. The startup processes dried seaweed into biopolymer powder and combines it with nano-particles to create a viscous liquid.
Then, Soarce molds it into sheets or extrudes it into fibers for various product applications. The pigment-free, fire-resistant material features UV protection and heat shielding. Soarce creates multifunctional and high-performance materials helping apparel, and furniture brands integrate zero-plastic strategies.
2. Artificial Intelligence
AI plays a key role throughout various stages of apparel creation from manufacturing and design to personalized shopping experiences and sales. Computer vision and machine learning detect and correct defects in fabrics and garments, such as stains, holes, and misalignments.
Together with image recognition, AI also inspects and verifies the patterns and designs of fabrics and garments, such as prints, embroideries, and logos. Further, generative AI design creates artistic digital clothes that can be sold and worn online, without requiring any material resources, production processes, or transportation emissions.
XARIIA facilitates AI Pattern Design
Canadian startup XARIIA automates the tedious pattern print design process through AI implementation. It connects customer input with data-driven fashion trends and generative AI to rapidly create high-quality, custom seamless tiles. Additionally, customers visualize these designs in real-time through interactive 2D, and 3D mockups, and augmented reality.
This way, customized patterns are more accessible and affordable, promoting on-demand digital printing, waste reduction, and overall resource efficiency. Such an AI-driven approach allows XASRIIA to significantly reduce design costs, accelerate design turnaround time, and increase sales for fashion designers, houses, and textile manufacturers.
Fashionade builds AI Models
South Korean startup Fashionade utilizes AI to convert mannequins into photorealistic fashion models. Its AI Fashion Studio generates multiple models within minutes varying in age, ethnicity, and style. The startup introduces a time and cost-efficient approach to seamlessly transition from 3D designs to real-life models.
By tailoring AI models to specific demographics and locales, Fashionade increases Return on Ad Spend (ROAS), ensuring that marketing investments yield substantial returns. This way, Fashionade helps apparel brands connect with target audiences in more impactful ways, optimizing operational efficiency and consumer satisfaction. These technologies optimize production, reduce costs, and enhance customer engagement, offering advantages to designers, manufacturers, and retailers.
3. Smart Fabrics
In an attempt to enhance the functionality of traditional clothing, there is a growing interest in intelligent materials. Smart fabrics embed flexible electronics, sensors, and actuators directly into textiles, offering advantages such as real-time monitoring, health protection, and safety. Some promising solutions represent graphene-infused fabrics for thermal regulation, color-changing fabric, and shape-memory textiles adapted to body movements.
Further innovations concentrate on electronics miniaturization, triboelectric nanogenerators, and self-charging wearable systems. These smart fabrics have practical applications in garments from aesthetic and comfort sensation to disease management and military defense. Overall, startups increase product portfolio, enhance user experience, and widen market opportunities for apparel store owners and suppliers.
Movetru creates Wearable Rehabilitation Sportswear
UK-based startup Movetru delivers wearable clothing with embedded sensors to reduce rehabilitation time. This device-based clothing eradicates preventable injuries specifically focusing on athletes. Also, the device incorporates machine learning to identify injuries in the early stages.
Moreover, it tracks and optimizes sports teams' performance trends to reach peak physical activity. Together with real-time insights reporting and workout summaries, the startup improves athletes' results, increases brand loyalty, and helps brands capture more of the market share for sports apparel.
Boltware manufactures USB-based Clothing
German startup Boltware digitalizes the clothing industry by introducing smart and connected products. Boltware offers the Puck, a Software Development Kit (SDK), and the Boltware Cloud, an easy-to-implement line of small hardware modules. The Puck serves as the central hub, offering Bluetooth Low Energy connectivity, power for external devices, sensor data reception, and motion sensing capabilities.
The SDK provides customers with regular updates and maintenance, whereas the Boltware Cloud gives access to user profiles, data management, and analytics export. By offering this package of sports, fashion, and workwear, the startup opens new market segments and business models to support better decision-making.
4. Fashion Metaverse
The metaverse is redefining the way the apparel industry integrates digital and physical worlds. While part of the immersive fashion landscape, the metaverse exerts a significant impact on the apparel sector. Startups are introducing digital clothing, intersecting social interaction, online e-commerce, and creative virtual expression, among other digital apparel.
Recent innovations include virtual apparel, which implements augmented and virtual reality for digital clothing, enabling users to customize their virtual avatars with style and flair. Gamification, another facet, integrates apparel collections into video games, allowing players to express themselves through unique in-game clothing.
Additionally, Non-Fungible Tokens (NFTs) create unique digital fashion assets for trading within the metaverse. These developments deliver novel ways of interacting, cultivating brand loyalty, and discovering revenue streams for apparel industry stakeholders.
Hybrid Meta boosts Phygital Web3 Fashion
UAE-based startup Hybrid Meta enables the phygital Web3 fashion ecosystem by leveraging blockchain technology, digital wallets, and digital collectibles. The ecosystem also features direct-to-avatar to customize and personalize avatars with fashion items and accessories. This bridges the gap between the physical and digital worlds, providing customers with immersive experiences.
Besides that, Hybrid Meta emphasizes sustainable and ethical processing, utilizing smart manufacturing to create physical apparel alongside transparency in the supply chain. Finally, Hybrid Meta drives transparency, engagement, and sustainability for licensed brands and fashion enthusiasts in the evolving Web3 landscape.
Space Runners enables Metaverse Collections
US-based startup Space Runners specializes in crash-chain fashion items plugged into any metaverses and gaming spaces. With its platform customers create and collaborate on the hybrid fashion collections, which involve physical and digital items. The end creations are in the form of NFT digital assets stored on blockchain technology.
Its Spaceverse creates a virtual space for artistic self-expression, creativity, and social interaction. Also, the startup offers ABLO AI, an AI-based design tool, for customized experience. Space Runners caters to creators, brands, and apparel sale departments, exploring digital collectibles space for expanded market segments.
5. Blockchain
In response to the rising threat of counterfeiting and the need for ethical sourcing, blockchain is playing a crucial role for apparel suppliers. Blockchain technology ensures a robust defense, safeguarding brand authenticity. Additionally, brands trace raw materials to high-welfare sources and communicate transparency effectively.
Further, blockchain reshapes the narrative around fast fashion and its opaque supply chains. By creating unique digital identities, blockchain enables complete lifecycle tracking, from raw material to resale, fostering consumer trust and supporting circular fashion. As a result, manufacturers and retailers benefit from enhanced brand credibility, supply chain efficiency, and consumer satisfaction in the apparel industry.
BitLiberte fosters Digital Ownership
Indian startup BitLiberte employs open governance-based models to promote digital ownership in the apparel industry. Its ecosystem features blockchain protocols, fashion assets tokenization, fractional ownership, NFTs, and on-chain incentives. These technologies contribute to the decentralized and participatory space, enabling consumer participation, capital access, transparency, and goal alignment among stakeholders.
It also allows one to vote on crucial business decisions and win rewards and physical wearables by playing games with tokens. By utilizing blockchain, BitLiberte enhances the utility and consumer participation among apparel stakeholders, creating an inclusive and rewarding ecosystem.
tex.tracer expedites Supply Chain Transparency
Dutch startup tex.tracer verifies apparel supply chain using blockchain-driven SaaS platform. Its platform easily captures and validates data such as product information, pictures, and documents via encrypted time stamps and geo-location checks. Further, by scanning an on-garment QR code it is possible to trace the clothes producer and material processing. This way, apparel retailers and brands ensure compliance with sustainability and corporate responsibility requirements, fostering educated decisions and authorizing brand trust.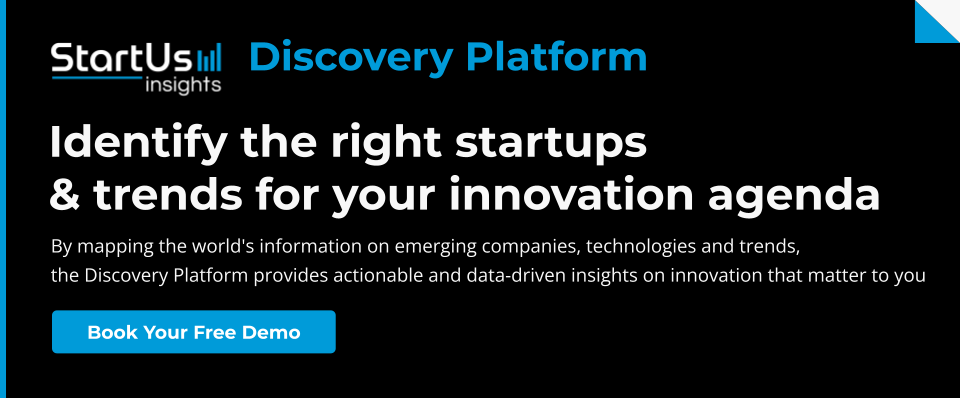 6. Immersive Fashion
Physical samples and in-person try-ons lead to a growing number of returns and unsatisfied purchases, negatively contributing to environmental waste, discarded clothes, and low circularity. Therefore, immersive technology comes into play by proposing virtual try-ons and visualization in virtual fitting rooms based on augmented reality (AR).
Virtual Reality (VR) complements AR by immersing users in a digital world, transforming fashion shows, and providing immersive experiences. Advantages include increased sales through virtual try-ons, innovative marketing campaigns, and cost-cutting in traditional advertising.
As AR and VR become seamlessly integrated with retail, the apparel industry witnesses a positive shift in customer engagement. This immersive tech trend enhances user experiences and empowers brands to stay ahead of the competition, marking a promising future for digital fashion.
Virtuall promotes Virtual Brand Management
Virtuall, a startup from Denmark, introduces a virtual brand management platform designed to publish and manage fashion products in gamers and virtual spaces. Its Virtuall.Pro converts fashion designs into AR filters and avatar wearables compatible with e-commerce channels. It also simplifies the distribution of 3D products overcoming publishing difficulties, and format guessing.
Further, the platform streamlines 3D production within a single interface, which includes gamification, virtual closet management, and marketing analytics. This results in a one-stop solution for retailers, advertising professionals, and fashion brands, which ensures a broader audience, time and resource efficiency, and brand consistency over immersive platforms.
Mazing enhances AR Try-On
Austrian startup Mazing utilizes 3D and augmented reality for virtual try-ons without an app. The platform uses 3D models, 2D images, and photos to construct AR models with real-time facial recognition and environment tracking. The flexibility of the platform allows the use of AR assets in the browser directly in websites and online shop systems. By doing so, Mazing simplifies virtual try-on creation, leading to higher conversion rates, lower returns, and longer website dwell time for retailers.
7. 3D Printing
3D printing is transforming the apparel industry by addressing critical challenges in design and manufacturing. It creates complex and intricate shapes, textures, and patterns that are difficult or impossible to achieve with traditional methods. 3D printing also reduces waste, energy, and emissions by producing garments on-demand, without the need for inventory, transportation, or excess materials.
One of the examples is 3D knitting machines that build garments thread by thread. Also, the direct-to-textile multicolor technique is getting noticed as it combines algorithms and 3D body scans translated to the print surface during the process. This results in improved efficiency, personalized experience, and increased creativity for designers, manufacturers, and retailers.
OPT Industries applies Microscopic Geometries
US-based startup OPT Industries advances 3D-printed microscopic geometries. Its technology lies in liquid polymers, designed machinery, and customizable software for micron-scale 3D printing precision. The computations design software visualizes, simulates, and prototypes products to achieve the desired aesthetic and performance.
Its Roll-to-Roll Additive Manufacturing Fleet (RAMP) operates in an automated, continuous production mode, providing control over feature size, unlimited build length, and scalable production volume. Further, the startup has an in-house chemistry lab dedicated to developing proprietary polymers optimized for micron-scale photolithography. This method accelerates textile production while bringing efficient design iterations, customized materials, and competitive advantage for apparel creators.
Act'ble provides 3D Durable Shoes
German startup Act'ble creates a pointe shoe using advanced materials and 3D technology. Its 3D printing process prevents softening and unevenness in the shank and platform, significantly prolonging the life of shoes compared to traditional options. The elastic three-layer knit reduces friction and blisters, while the laces absorb vertical forces, reducing pressure points and discomfort.
An elastic heel further prevents skin irritation and promotes improved blood circulation, enhancing overall comfort. These shoes ensure a perfect fit with a three-component design, adapting to the dancer's foot positions, and offering separate right and left options. These 3D innovations translate into cost savings, enhanced customization, and quality assurance for manufacturers, dance studios, and apparel companies.
8. Robotics
With the automation of various processes, including sewing, cutting, and order fulfillment, robotics is streamlining production and reducing human labor requirements. For instance, robotic sewing machines produce garments with precision and speed, minimizing errors and increasing efficiency.
Additionally, robots are actively employed in distribution centers for order picking and packing, enhancing order accuracy and fulfillment speed. Ultimately, robotics presents a compelling value proposition to apparel manufacturers and retailers, allowing them to optimize operations, reduce costs, and respond more effectively to evolving consumer preferences.
Silana offers Sewing Robots
Austrian startup Silana automates sewing processes and optimizes the labor-intensive sectors via robotic technologies. The sewing robot separates, fixes, and positions materials, replacing up to 15 skilled workers. Independent fabric positioning is possible with 3D sewing machines, which analyze the type of material for precise control. Silana's solution addresses labor shortage issues, leading to cost savings, improved working conditions, sustainable production, and consistent profits for apparel retailers and producers.
ICOL Group automates Smart Footwear Factories
Spanish startup ICOL Group automates footwear manufacturing by utilizing robotic advances. Its ICOL Smart Factory includes several independently operating robotic cells integrated into various processes ranging from leather cutting and assembly to toe cap processing and finishing.
The startup leverages automated guided vehicle (AVG) robots, optical scanners, automated machinery, grippers, cloud software, and others. Another feature is its patented IPLS technology within the upper vamp processing center to reinforce shoe uppers with polymer compounds, offering superior durability and customization. Overall, ICOL Group's robotic cells span quality, sustainability, efficiency, ethical practices, and responsiveness to market trends beneficial for retailers, manufacturers, and suppliers.
9. Biotechnology
Biotechnology is an emerging trend in the apparel industry, which incorporates biology to foster bio-based clothing and processes. Startups are utilizing living organisms to cultivate lab-grown textiles with minimal environmental impact. It also creates versatile fabrics such as spider silk-inspired proteins and biologically engineered dyes.
Such alternatives as bacterial dyes and algae-based dyes reduce water usage and pollution, meanwhile promoting skin-friendly clothing. Besides that, biotech influences fabric finishing and waste management processes through enzymes that speed up chemical reactions during textile washing and bleaching. This results in a more economically viable business model and apparel industry in accordance with consumer health requirements and environmental protection.
BioFashionTech empowers Upcycling Processing
Dutch startup BioFashionTech focuses on upcycling processing based on emerging biotechnology. The patent-pending technology accelerates the decomposition of fiber polymers into new monomers, enabling textile waste utilization for biofuel, biogas, and perfume production.
Its four-step method works with post-industrial and post-use textile waste, grinding the material, and applying a biotech process to obtain new chemical molecules. Notably, the process preserves the intrinsic value of synthetic fibers, reducing the need for new fossil fuel usage, while elevating the value of cellulose natural fibers, particularly cotton. This way, retailers and brands have access to sustainable upcycled materials with reduced costs, while manufacturers and suppliers create a wider range of clothing options with less waste.
Huue.bio adopts Bioengineered Dyes
US-based startup Huue.bio makes biosynthetic indigo blue dye for the denim industry. Currently used indigo uses huge amounts of petroleum with harsh substances like cyanide and formaldehyde causing skin irritation and water pollution. Instead of using toxic chemicals, the startup converts sugar into dye using proprietary bioengineering.
This technology creates microbes that mirror nature's process and consume sugar to enzymatically produce dye. By doing this, Huue.bio helps apparel manufacturers make their supply chain resilient and reduce their production costs related to raw materials, hazardous chemicals, and regulatory compliance.
10. Inventory Tracking
Inventory tracking monitors the movement and location of raw materials, components, work-in-progress, and finished goods throughout the supply chain. Startups adopt RFID technology that uses radio waves to identify and track objects. RFID tags can be attached to clothing items and scanned by RFID readers to provide real-time information on their location, status, and condition.
Data analytics and AI empower manufacturers to accurately forecast demand, optimize production schedules, and reduce waste. These innovations enhance transparency, traceability, and sustainability in the apparel industry. They deliver substantial value to stakeholders by ensuring timely deliveries, minimizing costs, and meeting market demands.
Uniqueid deploys RFID Textile Tracking
Dutch startup Uniqueid applies RFID technology to track textile samples from the achieving process until the customer delivery. Its technology contains devices such as an i-con tunnel reader, an i-port portal reader, an i-count volume control system, and an i-cube desktop reader.
Together it applies the RFID labels to help customers reclassify products kept or returned to reveal accurate information on sales performance. Moreover, the process is supported by interoperable web and mobile platforms. This way, Uniqueid prevents potential losses and minimizes costs associated with over- or understock situations for manufacturers and retailers.
Hana Retail installs Intuitive Tracking Software
US-based startup Hana Retail improves retail clothing stores with an intuitive point-of-sale system (POS) system. The POS software system manages inventory, tracks sales, and scans barcodes within a single user interface. The tracking feature manages inventory across multiple locations, sets up automatic reorder points, and records products' size, color, and style in real-time.
Another advantage is secure and seamless payments with built-in fraud protection, transaction management, and automatic calculations of taxes and discounts. Additionally, the system simplifies customer data and engagement including targeted campaigns, personalized discounts, and special offers.
Finally, real-time reporting and advanced analytics to view customer behavior, purchase history demographics, and sales data. All these functionalities improve data-driven decisions and contribute to improved efficiency and customer satisfaction for inventory managers, planners, and store owners.
Discover all Apparel Industry Trends, Technologies & Startups
In conclusion, these apparel industry trends are bringing significant benefits to the sector. However, as technology continues to evolve, several additional trends are on the horizon. These include the rise of virtual fashion, sunlight-harvesting wearables, and further exploration of circular manufacturing models.
The apparel industry trends and startups outlined in this report only scratch the surface of trends we identified during our data-driven innovation & startup scouting process. Identifying new opportunities & emerging technologies to implement into your business goes a long way in gaining a competitive advantage.
Interested to explore all 2200+ apparel startups?
✕
Looking for emerging apparel startups & technologies?
✕
Interested to explore all apparel trends & technologies?
✕