The world of paints and coatings is witnessing a dynamic shift towards sustainability, eco-friendliness, and enhanced performance. From eco-conscious formulations to advanced application methods, we delve into the key trends and innovations that are poised to revolutionize how we think about and use paint. The emerging trends in the paint industry span anti-bacterial and VOC-free paints to aerospace applications and nanotechnology.
Top 10 Latest Technologies in the Paint Industry (2024)
Innovation Map outlines the Top Paint Industry Trends & 20 Promising Startups
For this in-depth research on the Top Paint Industry Trends and startups, we analyzed a sample of 1592 global startups & scaleups. This data-driven research provides innovation intelligence that helps you improve strategic decision-making by giving you an overview of emerging technologies in the paint industry. In the Paint Innovation Map below, you get a comprehensive overview of the innovation trends & startups that impact your company.
These insights are derived by working with our Big Data & Artificial Intelligence-powered StartUs Insights Discovery Platform, covering 3 790 000+ startups & scaleups globally. As the world's largest resource for data on emerging companies, the SaaS platform enables you to identify relevant technologies and industry trends quickly & exhaustively.
Tree Map reveals the Impact of the Top New Trends in the Paint Industry
Based on the Paint Industry Innovation Map, the TreeMap below illustrates the impact of the Top 10 Paint Industry Trends. Startups and scaleups are developing technologies and solutions to improve the customer experience and safety in painting applications. One of the major trends in the paint industry is the use of antibacterial and antimicrobial paints that prevent the growth of bacteria and fungi on surfaces.
Aerospace and automotive paints are gaining popularity as they offer better surface performance and durability at high speed. Also, natural ingredients, VOC-free additives, and nano coatings provide a healthier alternative to traditional paints and offer protection to the family and environment. Additionally, active paints such as self-healing or self-cleaning paints, advanced tools, and glow-in-the-dark paints offer higher aesthetics and functionality to the coated surfaces.
Global Startup Heat Map covers 1592 Paint Startups & Companies
The Global Startup Heat Map below highlights the global distribution of the 1500+ exemplary startups & scaleups that we analyzed for this research. Created through the StartUs Insights Discovery Platform, the Heat Map reveals high startup activity in the US and India, followed by Europe.
Below, you get to meet 20 out of these 1500+ promising startups & scaleups as well as the solutions they develop. These paint startups are hand-picked based on criteria such as founding year, location, funding raised & more. Depending on your specific needs, your top picks might look entirely different.
Interested to explore all 1500+ paint industry startups & scaleups?
Top 10 Paint Industry Trends in 2024
1. Anti-bacterial Paint
The paint industry sees significant innovations like anti-bacterial paints, which are playing a vital role in enhancing the quality of living spaces. These paints are formulated with antimicrobial additives that inhibit the growth of bacteria and fungi on painted surfaces, contributing to a healthier and more hygienic environment. In today's health-conscious world, the demand for such paints is growing due to their potential to reduce the spread of harmful microbes.
Antibacterial paints offer benefits like improved indoor air quality, reduced infection risk, and enhanced painted surface longevity. These paints find applications in healthcare facilities, homes, and public spaces, where cleanliness and hygiene are paramount. As awareness about health and hygiene continues to rise, the adoption of anti-bacterial paints is set to have a positive impact on the industry, making it the top paint industry trend in the near future.
Antiviral Protection offers Surface Protection Solutions
Spanish startup Antiviral Protection provides technologies that protect surfaces constantly against harmful microorganisms such as viruses, bacteria, and fungi. Its Virucide-P is an elastic paint composed of acrylic copolymers based on water that prevents algae growth. This solvent-free paint offers odorless application, stain-free ecological protection, and low emissions.
The startup also provides Virucide-CO, a transparent coating solution that emits metallic ions toward the surface and offers continuous protection against microbial deterioration and algae growth. Antiviral Protection's paints and coatings are applicable both indoors and outdoors and offer long-term protection against pollutants.
Alora develops Easy-to-Clean Anti-Bacterial Paints
Alora is a startup from Singapore that manufactures easy-cleaning and eco-friendly paints for residential and commercial applications. It uses a no-odor and near-zero-VOC formula to prevent harmful chemicals and smells in the home and offer a safe environment for living.
The startup's anti-mold technology lowers mold development on painted surfaces and anti-viral protection keeps indoor spaces clean. Alora offers anti-bacterial primers, paints, and paint kits that are healthier for families and the environment.
2. Aerospace Paint
In the paint industry, aerospace paints hold a critical role in ensuring the performance and longevity of aircraft. Aerospace coatings are meticulously formulated to meet the stringent requirements of the aviation sector. These coatings not only provide an appealing exterior appearance but also offer essential protective functions. Companies are manufacturing coatings equipped with nano-scale additives and specialized polymers to resist wear and tear, corrosion, and extreme temperatures.
Aerospace paints are designed to provide corrosion resistance, prevent wear and tear, and minimize drag resistance, ultimately contributing to the overall aircraft efficiency and safety. The unique demands of the aerospace industry necessitate coatings that adhere reliably to various substrates, resist UV radiation, and maintain their properties over extended periods.
Flora Surfaces makes Sustainable Surface Solutions
US-based startup Flora Surfaces develops and manufactures high-performance sustainable materials for paints in the aerospace and automotive industries. It produces biobased polymer resins from surplus natural oils and converts them to biodegradable films and coatings for corrosion protection and restoration of objects.
The startup offers FLYCO, a single-component, solvent-based aerospace paint solution that dries in ambient conditions and creates high surface energy for top coats. The paints use proprietary hybrid polyurethane resin that hardens through internal crosslinking and eliminates the need for toxic chemicals. Flora Surfaces' solutions enhance dirt resistance and reduce drag resistance on the aircraft surface.
Henan Holywell manufactures Hollow Glass Microspheres
Chinese startup Henan Holywell manufactures hollow glass microspheres (HGMs) for aerospace vehicle painting. It utilizes hollow, spherical, powdered, ultralight, and inorganic materials that reduce part weight, lower costs, and enhance product properties.
It provides HGM-HL, HGM-HK, and HGM-HS paint and coating series for longer surface survivability under harsh conditions. These paints offer lower thermal conductivity, higher compressive strength resistance, and high-temperature resistance that is suitable for aerospace applications. Henan Holywell caters to aircraft manufacturers and service providers, oil & gas, and automotive industries.
3. Natural Paint Ingredients
Natural ingredients play a significant role in the paint industry as a response to growing environmental concerns and the demand for sustainable solutions. Paints are traditionally composed of chemicals, solvents, and pigments. However, the incorporation of natural ingredients has gained momentum due to their eco-friendly properties. These ingredients include plant extracts, minerals, and other biodegradable components that substitute or complement synthetic materials.
This paint industry trend reduces the environmental impact of paint production and application. Additionally, some natural ingredients contribute unique textures and colors to the paint, expanding the creative possibilities for designers and consumers. While the integration of natural ingredients presents challenges in terms of consistency and durability, it showcases the industry's commitment to more sustainable and health-conscious paint options.
Prespaglia provides Straw-based Construction Materials
Italian startup Prespaglia uses straw recovered from wheat waste to offer sustainable construction materials that feature thermal and acoustic insulation characteristics. The startup manufactures building materials such as bricks, thermal coats, thickening glue, and natural paints.
These natural paints offer low emissions, sound-absorbing properties, and better thermal insulation in both cold and hot weather. Prespaglia provides green building materials and solutions for interior and exterior applications to both residential as well as commercial.
neogrun manufactures Organic Finger Paints
German startup neogrun manufactures organic finger paints, modeling clay, and DIY organic painting kits for children. It leverages natural and sustainable ingredients from plants and renewable resources to develop non-toxic paints for kids and enable a safe art environment.
The solution eliminates the use of parabens, azo dyes, petrochemicals, and other allergens such as milk, nuts, fish, soy. and eggs. This keeps the paints safe for all children, making it a sustainable choice for parents. neogrun caters to both retailers and wholesalers by providing organic paint solutions to keep children and the environment safe.
4. Self-Healing Paint
Self-healing paints introduce a transformative mechanism that enables the restoration of paint surfaces to their original state. These innovative coatings contain microcapsules that release restorative agents when the paint is damaged or scratched, effectively healing the surface and minimizing the appearance of imperfections.
For example, in the automotive industry, self-healing car paints are becoming popular for their ability to recover from minor scratches and abrasions, reducing the need for frequent repainting. In the aerospace and industrial sectors, these paints contribute to enhanced durability and protection against wear and tear. Self-healing paints extend the lifespan of coatings, enhance aesthetics, and offer cost-effective solutions for maintaining surfaces in challenging environments.
Revivify offers Self-Repairing Paints for Surface Protection
Canadian startup Revivify manufactures self-healing paint and coating solutions to protect surfaces. It uses nanotechnology to develop coatings and paints to offer heat-activated applications on multiple surfaces.
The heat-activated coating uses a blend of organic and inorganic materials to offer high-temperature resistance in aerospace applications. Also, it offers salt corrosion resistance in maritime vessels and acid and alkali resistance in semiconductors. Revivify provides performance painting and coating solutions to automotive, aerospace, and maritime industries.
Coat-it provides Surface Treatment Solutions
Polish startup Coat-it offers solutions for surface treatments and protection in the automotive, transportation, energy, and construction industries. It offers paint and coatings with mechanical and anticorrosion feature enhancements such as self-healing, self-cleaning, antifouling, and superhydrophobic properties.
The startup also provides nano-additives for multiple plating applications to improve surface properties and enable protection against corrosion and other environmental factors. Coat-it caters to building and construction, furniture and lighting, and lifestyle industries by providing surface functionalization solutions.
5. VOC-Free Compounds
VOC-free compounds have emerged as a significant trend in the paint industry, addressing environmental and health concerns associated with volatile organic compounds. VOCs are chemicals emitted by conventional paints that contribute to air pollution and have adverse health effects. VOC-free paints, also known as low-VOC or no-VOC paints, contain minimal or no VOC content, making them safer for both the environment and human health.
These compounds play a vital role in promoting sustainable and eco-friendly practices within the industry. By reducing VOC emissions, they improve indoor air quality, minimize respiratory issues, and contribute to better overall well-being. Additionally, VOC-free paints align with stringent environmental regulations and are preferred choices for environmentally conscious consumers and businesses.
Palette offers Indoor Air Purification Paints
Palette is a startup from the Netherlands that develops and manufactures eco-friendly paints for healthy indoors. It provides VOC-free, environmentally friendly paints that offer anti-bacterial, odorless, and pollutant-free applications for improving indoor air quality.
The startup utilizes a water-based solution along with eco-friendly chemicals such as titanium dioxide, castor oil, and silica to manufacture A+ grade paints. Palette offers safer painting solutions ideal for indoor applications that provide improved air quality and a pollutant-free environment.
Cover Story develops Plastic-Free Paints
Finnish startup Cover Story produces plastic-free, sustainable paints for interior and exterior applications. It uses organic paint binders based on renewable plant oil that eliminates the use of synthetic plastic-based ingredients as binders. This enables a VOC-free and odorless experience and a water-based solution with natural pigments.
The startup designs built-to-last paints and uses wind turbines for the manufacturing process to enable sustainability and recycling. Cover Story provides breathable and emission-free painting solutions for both indoor and outdoor residences and commercial properties.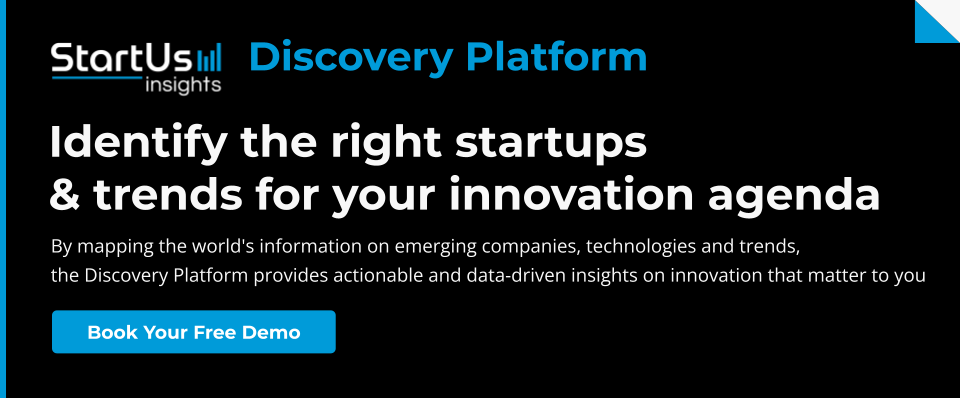 6. Glow-In-The-Dark Paints
Glow-in-the-dark paints have carved out a unique role in the paint industry, driving both artistic and functional applications. Comprising phosphorescent pigments, these paints emit light after exposure to a light source. Their utility extends from decorative elements in the realm of art and design to safety-enhancing features in various industries.
In sectors such as emergency signage, aerospace, automotive, and interior decor, the luminous properties of these paints offer enhanced visibility during low-light conditions. While traditional glow-in-the-dark materials utilize radioactive compounds, modern versions employ safer and more environmentally friendly alternatives.
SplashKits provides Neon Painting Kits
US-based startup SplashKits makes painting kids for children of all ages to improve their creativity, imagination, and self-expression. The startup offers interactive kits such as neon and glow-in-the-dark paints for art and painting parties.
The kit offers a mini UV keychain that enables children to light up the paints in the dark, enabling a novel painting experience. It provides glow-in-the-dark painting series such as Glowing Jelly, Pop Dog, and Glowing Pop Art.
PM Colours offers Reactive Paint Solutions
PM Colours is a startup from the Czech Republic that provides painting solutions that react to environmental conditions such as sun, reflection, dark, and temperature. It offers paint series, such as Chameleon, which changes with motion, neon which shines in the sun, phosphorus paints that glow in the dark, and thermo which changes with temperature.
The startup offers paints and renovation sets to maintain the paints for longer periods of time. PM Colours provides painting solutions to the automotive industry and enables owners to showcase their art and uniqueness on their cars.
7. Advanced Paint Equipment
Advanced paint equipment plays a pivotal role in the modern paint industry, fostering innovation and efficiency. These advancements span various stages of the production process, from the formulation of paint components to precise mixing, blending, and application techniques.
Cutting-edge equipment ensures optimal dispersion of pigments, uniform consistency, reduced waste, and improved quality control. Additionally, it addresses environmental concerns by enabling the formulation of eco-friendly paints. This emerging paint industry trend not only streamlines manufacturing operations but also facilitates the creation of paints that align with sustainable practices.
ROICO Solutions develops Easy-To-Use Painting Tools
ROICO Solutions is a startup from Denmark that manufactures painting tools that offer easy-to-use indoor and outdoor applications. It provides collaborative robot solutions in construction to increase the productivity, efficiency, safety, and sustainability of painters and professionals.
Bobby is the startup's cobot that enables wall and ceiling paintings efficiently and takes over tedious and demanding painting tasks. The startup's solution is easy to set up and connects to a mobile application to place the cobot near the wall and prepare the paint. ROICO Solutions allows painters to carry out painting tasks faster and improve productivity in tedious and demanding painting tasks
Dexter Robotics provides Surface Painting Robots
UAE-based startup Dexter Robotics offers solutions to improve glass/facade cleaning and wall paintings in tall buildings. It develops and manufactures robots capable of walking and clinging to structural surfaces for construction and maintenance needs.
The startup offers Cling Climbing and Cling Heavy Duty, surface-attaching robots with a strong holding force based on symmetric parallel kinematics. This enables high stiffness, high accuracy, and the capability to handle large loads of painting applications.
The robot is also programmable and portable to carry out custom paint jobs efficiently at heights. Dexter Robotics allows maintenance and construction industry professionals to perform dangerous tasks and jobs with ease and precision.
8. Nanocoatings
Nanotechnology enables the integration of nanoparticles into paint formulations, resulting in enhanced performance and functionality. These nanoparticles bring advantages such as improved UV light absorption, hardness, and even antimicrobial properties. The role of nanocoatings in the industry extends to various applications, from automotive paints to corrosion prevention and dust-repellent coatings.
Researchers and manufacturers are exploring the potential of nanoparticles to create innovative solutions that address challenges in the paint sector. As technology advances, nanocoatings will continue to gain traction as a top paint industry trend by providing tailored functionalities that enhance durability, protection, and sustainability.
SolOr manufactures Coatings for Photovoltaic Systems
Israeli startup SolOr makes coatings for photovoltaics and building integrated photovoltaics. It utilizes colloidal quantum dots, semiconductor nanoparticles that are synthesized in the liquid phase, to manufacture coatings and paints.
These nano-paints offer customized optical properties by varying the composition and synthesis conditions. The coating allows the PV cells to enable the electrical charge to flow within the material and improve the electro-optical properties of the semiconductors. SolOr caters to smart buildings and the solar industry by providing paint solutions that capture energy from the sun to generate electricity.
Fluoink Nanotechnologies provides Antibacterial Surface Protection
Fluoink Nanotechnologies is a startup from Tunisia that provides antibacterial surface protection solutions based on nanotechnology. It uses antibacterial technology to manufacture paints and coatings to provide durable protection against bacterial growth.
The startup's technology allows paints to kill numerous types of bacteria and offers a stable, always-on application that eliminates re-application of the coating. Fluoink Nanotechnologies' paints find applications in private and public places such as hospitals, public transport, and agri-food industries.
9. 3D Color Visualization
In the era of digitalization, the paint industry is embracing innovative tools to enhance customer experiences and decision-making processes. One of these advancements is the integration of 3D color visualizers, which have significantly transformed the way consumers interact with paints and coatings.
These visualizers allow customers to virtually apply different colors and finishes to their living spaces, enabling them to visualize the final look before making a purchase. By providing an interactive and immersive platform, 3D color visualizers allow businesses to enhance customer experience and streamline product selection. This also allows businesses to use the visualizers for training and education for paint application techniques.
moblo offers 3D Interior Design Solutions
French startup moblo provides applications for designing interiors and furniture in 3D using augmented reality. It enables designing a 2D plan in a 3D model by deploying an intuitive interface and ready-to-use elements.
The solution also enables customizing the application material and paint to visualize the results prior to real-world application. The startup's app places the designed furniture and selected paint inside the room and makes further customizations. moblo enables interior and exterior designers, as well as customers, to choose custom designs, improve customer satisfaction, and reduce the costs of rework.
Decofy develops Generative AI Visualization Solutions
UK-based startup Decofy offers mobile AI platforms to enable customers to decorate and personalize their interiors. It utilizes generative AI to offer DIY solutions for customers to design and shop for interior designing products such as furniture, paints, and accessories.
The AI visualization tool enables customers to preview the products in their spaces using smart video technology. Using this technology, users calculate the space and amount of material needed to complete painting tasks. Decofy caters to end users as well as painting industry professionals by providing a smart sales channel to deliver digital paint solutions.
10. Fast-Drying Paints
Fast-drying paints are formulated with rapid-drying agents and advanced technology to significantly reduce the time required for paint to dry and cure on surfaces. They enable faster completion and reduce downtime for projects of all types.
Moreover, fast-drying paints contribute to energy savings as they decrease the need for extended ventilation and heating periods. The paints are formulated in different variations including water-based and oil-based options, each with its own advantages and use cases. Fast-drying paints are commonly used for interior and exterior projects and are ideal for painting walls, furniture, and metal surfaces.
Aura Polymer provides Construction Chemicals for Dynamic Climate
Australian startup Aura Polymer manufactures and distributes construction chemicals, industrial coatings, and architectural paints relevant to regional climatic situations. It offers faster drying waterproofing solutions for floorings, exterior, and interior applications.
The startup manufactures water-based architectural and decorative paints that provide faster drying capabilities in multiple applications. Aura Polymer caters to big construction projects, near-shore infrastructures, and structures in climatic unfavorable conditions by providing a protective coating and surface treatment solutions.
Hanford & Green makes Performance Paints
UK-based startup Hanford & Green provides performance paint manufacturing, as well as building and commercial decorating solutions to property owners, managers, architects, and interior designers. It offers water-based low-VOC paints using biomaster technology to provide environment-friendly and antimicrobial applications and enables easy cleaning and faster drying.
It offers an odorless multi-surface application with improved opacity that requires fewer paint coats and saves on costs. Hanford & Green provides paint and coating solutions to healthcare, education, student living, residence, and commercial spaces.
Discover all Paint Industry Trends, Technologies & Startups
The paint industry trends highlighted here focus on enhancing the customer experience and providing a healthier lifestyle both indoors and outdoors. Additionally, 3D visualization plays a pivotal role, with various tools and technologies being employed to streamline processes and optimize production. The innovations collectively point to a future where paints not only offer enhanced performance but are also functional and contribute to a more sustainable and eco-friendly world.
These new innovations in the paint industry and startups outlined in this report only scratch the surface of trends that we identified during our data-driven innovation & startup scouting process. Identifying new opportunities & emerging technologies to implement into your business goes a long way in gaining a competitive advantage.
Interested to explore all 1500+ paint startups?
✕
Looking for paint industry startups & technologies?
✕
Interested to explore all paint industry trends & technologies?
✕