Global Startup Heat Map highlights 10 Mental Health Startups to Watch in 2023
Through the Big Data & Artificial Intelligence (AI)-powered StartUs Insights Discovery Platform, which covers over 3 790 000+ startups & scaleups globally, we identified 1810 mental health startups. The Global Startup Heat Map below highlights the 10 mental health startups you should watch in 2023 as well as the geo-distribution of all 1810 startups & scaleups we analyzed for this research. Based on the heat map, we see high startup activity in the US and the UK, followed by India. These mental health startups work on solutions ranging from smart wearables and voice recognition to psychotherapy and telehealth.
Interested to explore all 1800+ mental health startups?
As the world's largest resource for data on emerging companies, the SaaS platform enables you to identify relevant technologies and industry trends quickly & exhaustively. Based on the data from the platform, the Top 5 Mental Health Startup Hubs are in New York City, London, Los Angeles, San Francisco & Sydney. The 10 hand-picked startups highlighted in this report are chosen from all over the world and develop solutions for VR-powered therapy, biosensing, immersive technologies, and more.
10 Top Mental Health Startups to Watch in 2023
Technology enhances mental health by providing accessible tools and platforms for support and self-care. Mobile applications and online platforms offer a wide range of resources, including meditation apps, virtual therapy sessions, and mental health communities. These digital solutions enable individuals to access mental health support on demand, reducing barriers such as cost and geographical limitations. Further, wearable devices and health trackers enable real-time monitoring of vital signs and sleep patterns, empowering individuals to track and manage their well-being. The integration of AI in mental health further allows professionals to identify patterns and provide personalized recommendations and interventions. Technology, in turn, democratizes mental health care, fosters a sense of connectedness, and empowered individuals to take an active role in improving their mental well-being.
NOWATCH designs a Biosensing Smartwatch
Dutch startup NOWATCH develops a wearable biosensing device to continuously measure skin conductance to interpret stress. By utilizing electrodermal activity, biosensing technology provides insights into cognitive zones and mental states. The data from skin sweat helps to predict the ability to focus and restore balance to concentrate on presence better. Moreover, compared to the existing LEDs measurements, the startup's infrared sensors more accurately track subtle changes in your heart rates, sleep patterns, movement, and other bio-data. This way, NOWATCH enables a novel way to sense mood and bring mindfulness to an overstimulated environment full of distractions.
Plutonic provides a Mental Health-focused Metaverse
US-based startup Plutonic develops a gamified metaverse designed for people suffering from mental health problems. The startup's MetaMental platform features virtual safe spaces, peer-to-peer (P2P) support, immersive therapies, and talk therapy learning. The support area, facilitated by psychology experts, helps patients with social functioning, empowerment, quality of life, and anxiety. Additionally, its gamified content reduces stress levels. Overall, Plutonic's solution improves emotional intelligence and resilience to stress as well as offers a digital sense of comfort while reducing stigma.
Rocket VR Health offers an Immersive Mental Health Platform
US-based startup Rocket VR Health creates a VR platform with an immersive mental health program. Its evidence-based mental health therapy and coaching provide engaging therapy sessions and interactive cognitive games. The digital environments aid users in experiencing calm and peace through guided meditations. Meanwhile, the VR spaces with live support sessions contribute to community building and personal growth. The platform thus facilitates better patient outcomes with a personalized approach, VR environments, activities, and music.
MindTension aids Neurodevelopmental Disorder Detection
MindTension is an Israeli startup that optimizes attention deficit hyperactivity disorder (ADHD) diagnosis and treatment. Current methods based on voluntary responses lack precision in ADHD measurement, causing overdosing or underdosing. Unlike this approach, the platform estimates inhibition levels and reflexive responses to auditory stimuli and defines the seriousness level of disorders. The startup also creates a portable device integrated with cloud-based algorithms and sensors to quantify attention levels. This way, MindTension eliminates biased ADHD diagnoses, making it precise, simple, and quick for patients and employees.
SPEEQO advances Voice-based Emotion Recognition
UK-based startup SPEEQO develops voice-based machine learning software. It performs a speech analysis of emotional states to flag distress levels among employees. The software's proprietary machine learning models detect temporal speech changes, analyze word choice, and classify emotions from the text. This advanced speech and audio analytics solution enables timely interventions and supports employee well-being. Additionally, the emotion recognition platform provides helpful insights to sustain a healthy lifestyle. This helps companies to prioritize employee mental health and achieve a nurturing environment.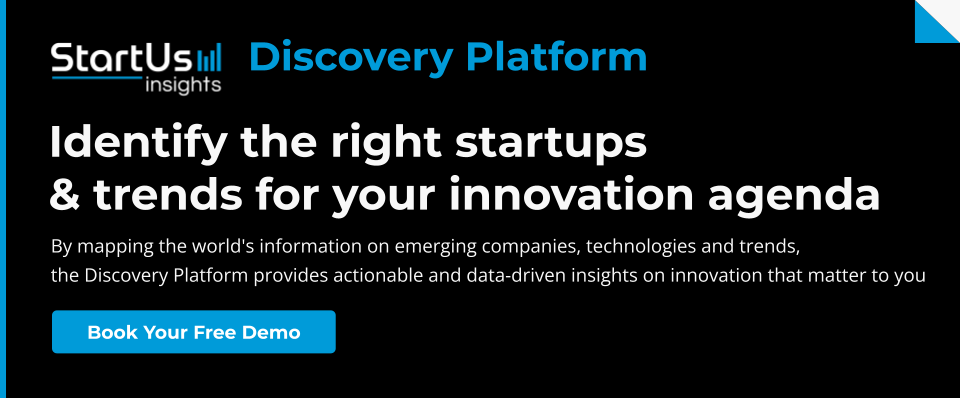 Hollo facilitates Mental Healthcare Digitization
Hong Kong-based startup Hollo digitizes mental healthcare through a customized AI platform. It transforms care management for chronic disorders by building FDA-certified gamified treatments. The platform applies digital therapeutics via behavioral diagnostics models. Its integrative products also feature digital assessing and triaging patients, early engagement resources, and aggregated clientele data. This way, Hollo improves patient chronic outcomes, aiding healthcare providers, insurers, and pharmaceuticals.
Infinit Care builds a Mental Telehealth Platform
Singaporean startup Infinit Care provides a comprehensive mental telehealth platform for employees. It includes a mental health assessment feature to define the current state and offers virtual coaching with certified professionals. Additionally, virtual counseling and a 24/7 chat helpline make psychological aid more accessible for patients, independent of time and location. Patients further receive support from self-care tools and resources as well as awareness education sessions. This results in a remote multidimensional support system for workspaces and organizations.
Neuphony facilitates Brain Activity Monitoring
Indian startup Neuphony makes a headband to read neurofeedback in brain activity. The wireless device features an accelerometer to find the right posture, a long-life battery, and easily detachable sensors. By analyzing the brain data from sensors, the companion app recommends best-fitting meditation techniques. As a result, the headband helps users improve memory and sleep quality as well as reduce stress and anxiety, empowering students, researchers, and employees.
MindBio Therapeutics aids Psychedelics Micro-Dosing
Australian startup MindBio Therapeutics leverages lysergic acid diethylamide (LSD) micro-dosing technology to enhance mood and modify personality traits. This involves the repeated administration of small sub-hallucinogenic doses of psychedelic medicines. Additionally, the startup employs AI algorithms to ensure the safe dosage, use, and administration of psychedelics. Its clinical trials demonstrate elevated levels of happiness, wellness, social connectivity, creativity, and energy. The startup's solution also helps patients with major depressive disorder. MindBio Therapeutics thus paves the way for alternative treatments for therapists and healthcare providers, strengthening patients' emotional well-being.
Innerwel advances Ketamine-assisted Psychotherapy
US-based startup Innerwel offers an at-home ketamine-based treatment plan for mental health issues. The plan ensures a flexible and personalized approach consisting of self-paced ketamine experiences. Additionally, it provides psychiatric appointments with licensed experts and a digital mental health toolkit. Self-administered ketamine experiences promote relaxation and trance-like states, facilitating brain changes, symptom relief, and a healthier outlook. As a result, psychedelic medicine from Innerwel reduces societal burden and lowers long-term healthcare costs.
Discover All Emerging Healthcare Startups
The healthcare startups showcased in this report are only a small sample of all startups we identified through our data-driven startup scouting approach. Download our free Healthcare Innovation Report for a broad overview of the industry or get in touch for quick & exhaustive research on the latest technologies & emerging solutions that will impact your company in 2023!
Looking for mental health startups & technologies?
✕
Get your free Healthcare Innovation Report
We'll deliver it straight to your inbox!
✕