Home care currently faces numerous challenges that hinder caregivers in their roles. These challenges include a shortage of healthcare professionals, inefficient management practices, caregiver burnout, communication gaps, and regulatory compliance issues. However, there is a growing interest in technological interventions to alleviate these barriers. Startups are working on various solutions, including remote patient monitoring, smart home solutions, assistive robotics, artificial intelligence (AI), and virtual reality (VR) therapy. This data-driven research reveals the top 10 trends that shape the future of home care solutions, empowering patients, their families, and care providers to achieve comprehensive care at home.
Innovation Map outlines the Top 10 Home Care Industry Trends & 20 Promising Startups
For this in-depth research on the Top Home Care Industry Trends & Startups, we analyzed a sample of 581 global startups & scaleups. This data-driven research provides innovation intelligence that helps you improve strategic decision-making by giving you an overview of emerging technologies in the home care industry. In the Home Care Innovation Map below, you get a comprehensive overview of the innovation trends & startups that impact your company.
These insights are derived by working with our Big Data & Artificial Intelligence-powered StartUs Insights Discovery Platform, covering 3 790 000+ startups & scaleups globally. As the world's largest resource for data on emerging companies, the SaaS platform enables you to identify relevant technologies and industry trends quickly & exhaustively.
Tree Map reveals the Impact of the Top 10 Home Care Industry Trends in 2023
Based on the Home Care Innovation Map, the Tree Map below illustrates the impact of the Top 10 Trends in Home Care. Startups are developing remote patient monitoring tools to decrease in-person hospital visits. Smart home solutions help families customize living spaces according to the specific requirements of seniors, promoting safety and well-being. To address workforce shortages, assistive robotics, and AI-powered personalized care automate routine tasks and provide support. Further, wearable technology and mobile health (mHealth) facilitate real-time data collection and enable convenient communication between patients and doctors. In a similar vein, VR therapy provides healthcare providers with a non-drug alternative to enhance patient outcomes and engagement. Cloud platforms and electronic health records (EHRs) centralize software integrations and data storage, resulting in improved operational efficiency. Finally, at-home medication systems play a crucial role in ensuring accurate dosage administration and preventing costly hospitalizations.
Top 10 Home Care Industry Trends in 2023
Global Startup Heat Map covers 581 Home Care Startups & Scaleups
The Global Startup Heat Map below highlights the global distribution of the 581 exemplary startups & scaleups that we analyzed for this research. Created through the StartUs Insights Discovery Platform, the Heat Map reveals high startup activity in the US and the UK, followed by India. Below, you get to meet 20 out of these 581 promising startups & scaleups as well as the solutions they develop. These home care technology startups are hand-picked based on criteria such as founding year, location, funding raised & more. Depending on your specific needs, your top picks might look entirely different.
Interested to explore all 550+ home care startups & scaleups?
Top 10 Home Care Industry Trends in 2023
1. Remote Patient Monitoring
Remote Patient Monitoring (RPM) plays a vital role in transforming home care by enabling healthcare providers to monitor patients' health conditions remotely. It overcomes challenges such as limited access to care, geographic barriers, and reduced hospital readmissions. The latest technological innovations in RPM include monitoring medical devices, smart sensors, telehealth platforms, and others. Medical devices with smart sensors monitor vital signs and detect falls, while telehealth platforms facilitate remote consultations. These technologies improve home care by enhancing patient engagement, early detection of health issues, personalized care plans, and timely interventions. They offer advantages such as convenience, continuous monitoring, and data-driven insights compared to previous methods. Overall, RPM reduces healthcare costs, improving patient outcomes, and increasing healthcare stakeholders' efficiency within home care.
Empo Health creates Diabetes Monitoring Devices
US-based startup Empo Health builds an in-home monitoring system for automated feet inspection of patients with diabetic foot ulcers (DFUs). DFUs are one of the most severe complications, which need daily monitoring of feet to identify early signs. To resolve this, the startup advances the bathroom scale with high-resolution foot imaging and body weight capturing. Additionally, cloud processing and computer vision enable fast image analysis to evaluate changes in the feet. Further, the digital health platform sends alerts to podiatrists to ensure a rapid response, remote triage, and non-invasive intervention. This way, Empo Health facilitates effective data exchange with healthcare providers for enhanced patient outcomes and efficient resource utilization.
coeus h3c builds Full-Cycle Remote Monitoring Platform
US-based startup coeus h3c offers a home monitoring platform with predictive technical support alerts. Unresolved technical issues such as device kitting, connectivity, setup, and others cause inconsistency and disruption within operational processes. To overcome this, the h3c (Home Health Hybrid Cloud) platform facilitates seamless care delivery by addressing over 30 friction points. For instance, the personalized device bundling and smooth onboarding experience ensure easy integration for patients. The platform promotes increased patient engagement through its user-friendly interface, comprehensive dashboards, and timely feedback. Overall, coeus h3c delivers convenience for patients, caregivers, and healthcare providers within entire RPM processes, resulting in improved patient outcomes, optimized logistics, and enhanced care coordination.
2. Smart Home Solutions
The latest advancements in smart home solutions positively impact patient well-being. Such examples include voice-activated home devices, IoT-connected appliances, and movement-tracking gadgets. Smart voice-activated home devices enable hands-free control and communication, which is crucial for people with limited mobility. Further, IoT-connected devices facilitate seamless data sharing and remote monitoring. These technologies enhance home care by promoting independence, improving safety, and enabling personalized care. Advantages include convenience, real-time data access, and proactive health management. Smart Home Solutions deliver cost-effectiveness, efficient resource utilization, and improved healthcare outcomes for healthcare professionals.
Cherish develops Sensor-based AI Platform
US-based startup Cherish leverages in-home safety, well-being, and health monitoring through a platform with ambient radar-based sensors and AI. The Serenity identifies risks and emergencies for timely help without the need for wearable gadgets, hence eliminating privacy risks. The platform doesn't force people to change lifestyles, which fosters proactive care management and adherence among elders. By doing so, patients, caregivers, and healthcare providers benefit from increased patient engagement, timely interventions, and enhanced patient independence.
Opus Novo designs a Multifunctional Lamp
Austrian startup Opus Novo provides a multifunctional lamp with intelligent lighting to enhance the home care experience. The Elly lamp integrates sensors and cameras to detect movements, which activate lightning. Elly also alerts professionals in case a person with dementia approaches the front door. By notifying caretakers, these features prevent falling, and dangerous situations. This way Opus Novo not only ensures safety but also saves time and improves convenience for caregivers making the whole process less worrying.
3. Assistive Robotics
Assistive robots for home care address challenges like caregiver shortage and social isolation by providing companionship and assistance. Such examples include Socially Assistive Robots (SARs), robotic companions, nursing robots, and sanitation robots. SARs provide social, cognitive, and physical stimulation to elders living alone and at risk of falling into frailty. Meanwhile, robotic companions engage patients in social interactions and activities. Nursing robots assist with tasks like medication reminders and mobility support, while sanitation robots ensure cleanliness and infection control. These technologies improve home care by enhancing patient engagement, providing companionship, and automating tasks. Robots complement existing human care services with 24/7 availability, increased efficiency, and reduced strain on support workers. As a result, assistive robotics increases operational efficiency for healthcare stakeholders.
NaviGAIT deploys Robotic Recovery Platform
US-based startup NaviGAIT employs an AI-enabled robot platform designed for a better end-to-end patient recovery experience. Autonomous robotic technology utilizes personal data models to deliver patient-centric support. With its 24×7 micro behavior observations and multi-sensor fusion the recovery companion provides uninterrupted evidence-based insights. It tracks psycho-social readiness scores including facial/audio analytics, kinematic data, and risky behavior red flags, to organize guided rehabilitation plans. As a result, the platform benefits both patients and hospitals, contributing to higher recovery success rates, reduced readmission, and more holistic care management.
Tohoku Medical Systems manufactures Stroke Rehabilitation Robot
Tohoku Medical Systems is a Japanese startup that focuses on robotic technology for stroke rehabilitation. Stroke is one of the leading causes of death not only in Japan but also in other countries around the world. The habilitation robot with mirror effect supports patients recovering from the paralysis of the fingers due to the aftereffects of a stroke. By putting both hands in the machine box, the patient receives robotic palm stimulation. Tohoku Medical Systems' technology replaces manual rehabilitation procedures, reducing the burden on occupational therapists in the medical field.
4. AI-powered Personalized Care
Home care revolves around a mountain of routine tasks that disrupts the attention and focus of support workers. Therefore, there is a growing need for AI personalized solutions including chatbots, predictive analytics, and NLP models. AI health assistants provide real-time support and personalized guidance, chatbots offer 24/7 accessibility for inquiries and triage. Furthermore, predictive analytics enable early detection of health deterioration, and NLP models assist in extracting valuable insights from patient data. They enable faster response times and data-driven decision-making. By doing so, AI encompasses reduced healthcare costs and increased operational efficiency among caregivers and healthcare professionals.
Sensor Guided Living enables AI-based Movement Therapy
Australian startup Sensor Guided Living automates at-home movement therapy through a computer vision-powered platform. With its wearable devices and hardware units patients record body motion via a smartphone. Then AI captures the video and analyses the patient's technique based on the biomechanics fundamentals. Further, the platform sends improvement recommendations in real time by using computer vision neural networks and cloud computing. By constantly monitoring multi-parameter data, this approach expedites at-home restoration, reduces healthcare costs, and minimizes resources for in-person visits by doctors.
Perry AI optimizes Caregiver Recruitment
Perry, a US-based startup, empowers caregiver recruitment through an AI-driven workforce management platform. The platform gathers data and referrals from social media to find the best-matching hires. It also identifies open shifts and optimizes schedules to eliminate last-minute callouts. Additionally, the gamified rewards encourage loyalty among care providers, while the AI bot helps with potential burnout. Moreover, the platform extracts data-driven insights based on real-time surveys. By doing so, the AI-powered platform saves turnover costs, increases billable hours, and enhances the retention of professional care assistants.
5. Wearable Technology
To avoid readmissions and in-person hospital visits, at-home care requires continuous monitoring for early intervention. That is why, the adoption of wearable technology has transformed the way healthcare is delivered. Fitbits, smartwatches, and wearable monitors are some of the examples that achieve real-time data collection and personalized insights. Wearables are useful for RPM purposes promoting proactive health management, and facilitating early intervention. They also offer benefits such as convenience, mobility, and improved accuracy. Wearable devices empower individuals to actively engage in their own healthcare, while healthcare providers benefit from the efficient collection of personalized data. This results in optimized resource allocation and cost savings for home care stakeholders.
Capnosway employs Sleeping Wearable Capnography
Dutch startup Capnosway introduces wearable capnography to continuously monitor the CO2 concentration of patient breaths. Conventional capnography lacks portability and causes clogging of sample lines due to moisture issues. Therefore, Capnosway develops a durable solid-state solution that quietly measures the patient's breath. The lightweight device with a powerful charging battery enables non-intubated home care. It also has a small hydrophilized disposable part of the cannula, which reduces waste and avoids false alarms due to clogging. Besides, the device displays vital measurements wirelessly via Bluetooth without extra hardware. This way, Capnosway enables real-time respiratory monitoring for early interventions, generating reliable data for healthcare professionals cost-effectively.
RespirAI Medical integrates a Wearable Monitoring Platform
RespirAI Medical, an Israeli startup, brings wearable innovations for at-home monitoring of multiple respiratory chronic diseases. This technology passively captures medical physiological data, automatically detects deviations, and shares it with the care team. The device with bio-coupling novel markers measures the synchronization between breathing and walking. Further, AI algorithms leverage the accuracy in the early detection of chronic obstructive pulmonary disease (COPD) exacerbations. As a result, RespirAI Medical enhances disease management for patients and their families, ultimately saving costs for the healthcare systems.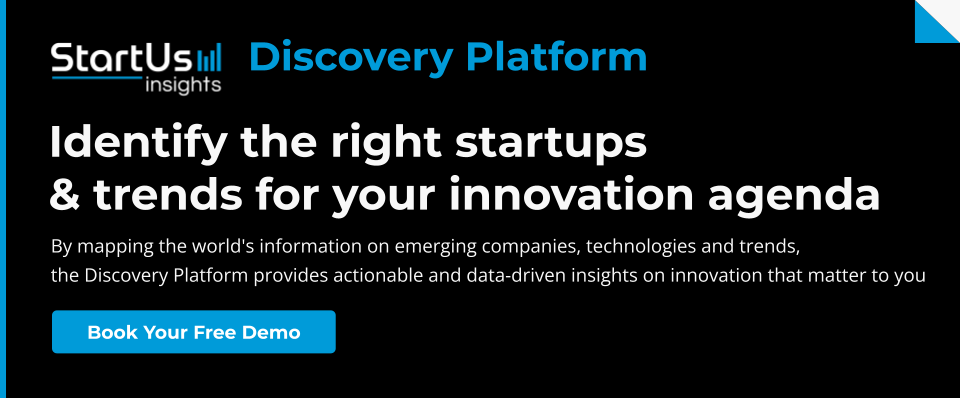 6. mHealth
Mobility and accessibility are one of the most important criteria for proper in-home health management. mHealth addresses challenges through user-friendly mobile apps and chronic disease management apps. The mobile apps enable RPM, personalized health management, and seamless communication between patients and caregivers. User-friendly interfaces and interactive features empower individuals to actively participate in their own care, leading to faster adaptation to new technologies and reduced burden. Moreover, caregivers also receive supporting interventions and stress reduction strategies to prevent burnout. By leveraging mHealth solutions, healthcare stakeholders benefit from substantial financial savings and more convenient operational effectiveness in home care settings.
Asha AI simplifies Elderly Family Management
US-based startup Asha AI builds a mobile app for elderly parents' management. Asha is a voice-activated solution that automatically adds doctor appointments, reminds of medications, and sends alerts. The Asha app delivers conversational analysis to learn at-home care patterns. Based on these insights, the app provides a care plan management with predictions and recommendations to prevent hospital stays of elders. This way, Asha AI makes condition monitoring easier for healthcare organizations, enhancing the safety of elders and bringing peace of mind to family members.
Care Networx delivers Care Management App
UK-based startup Care Networx supports family members and individuals with long-term health conditions via a care management app. Elder care involves numerous responsibilities starting from managing medications and communicating with local authorities to paying bills and property maintenance. To coordinate these tasks, the app features personalized dashboards for multiple people with shared access and synchronized communication. The app allows users to upload documents to take care of bills. It also creates a detailed list of medications based on photos with automatic notifications. Further, connected smart devices ensure constant registration of blood glucose and pressure for emergency cases. Overall, Care Networx is a holistic management app that ensures greater independence for elders and reduced anxiety for guardians.
7. Virtual Reality Therapy
The use of virtual reality (VR) promises many benefits for older adults, such as promoting a healthy lifestyle with health-related gaming, maintaining social contact via digital interfaces, supporting rehabilitation, and aiding in everyday life tasks. Innovations like robotic devices and VR headsets enable remote neurorehabilitation, facilitating faster recovery and guided exercises for stroke patients. Additionally, VR headsets enhance residents' well-being by offering immersive experiences managed by fitness specialists. These technologies improve home care by providing personalized interventions, increasing engagement, and enabling remote therapy sessions. Overall VR not only makes people less constrained within walls but also brings significant cost savings for health systems.
The Wayback offers Dementia VR Headsets
UK-based startup The Wayback creates virtual reality film series designed for people with dementia and their carers. The startup aims to recreate positive moments from the past to take viewers back and evoke memories via immersive experience. This VR-powered approach helps people with dementia relive old recollections in a relaxed way while re-establishing a lost connection with family members. In comparison to existing medications, VR headset represents a non-drug-accessible alternative. Moreover, the low-tech design with 360-degree viewing and high-quality sound makes the technology affordable. This results in improved emotional well-being, enhanced family connection, and reduced reliance on medication, opening new therapeutic tools for healthcare organizations.
ALO VR facilitates Immersive Smart Fitness
Singapore-based startup ALO VR builds an immersive platform to promote functional fitness among senior citizens. Its product Vigour with VR headset gamifies workouts for physical and cognitive training according to consultation with physiotherapists and aged-care experts. Vigour not only facilitates motivation and engagement but also contributes to long-term independence, safe physical activity, and overall quality of life for the aging generation. It potentially improves adherence to exercise regimens, leading to less chronic conditions helpful for healthcare organizations.
8. Cloud-based Management Platforms
The ongoing expansion of various software modules calls for seamless and centralized integration within a single platform. Therefore, cloud platforms are essential for in-home care for such purposes due to powerful data processing and real-time collaboration among stakeholders. Such platforms enable secure data sharing, breaking down information silos and providing access to valuable data for both patients and providers. Their unique features, such as remote data synchronization and integration with other digital health tools, further enhance the efficiency of home care delivery. Additionally, cloud platforms deliver cost savings by adopting the Software-as-a-Service (SaaS) model, reducing upfront investments, and providing transparent total cost of ownership for healthcare providers.
eCaring develops Home Care SaaS Software
US-based startup eCaring provides a SaaS-based software solution for home care. The cloud system allows speed emailing, texting, and dialing, templates with pre-coded data, and automated notifications. Its mobile app located in a SaaS environment also ensures secure data storage. Besides, the cloud architecture allows multiple module integrations for seamless user experience and efficient operation of home care services. Finally, the data gathered from home turns into actionable insights for best practice delivery. Overall, the SaaS platform streamlines caregiver management, resulting in efficient and accurate administration.
Cura OS implements Electronic Visit Verification
US-based startup Cura OS integrates Electronic Visit Verification (EVV) system for compliant time tracking of care providers. Its cloud-based platform Cura OS is an all-in-one solution that reduces errors and streamlines the agency's financial flow. EVV module automatically records clocking in and out, which avoids missed time entries and manual edits. Additionally, it sends mobile reminders before and by the end of each shift, giving more time for caregivers to focus on the process itself. This way, Cura OS keeps accurate records, reduces overhead costs, and increases efficiency beneficial for patients and care providers.
9. Electronic Health Record Systems
Good communication on patient data, status, and care plans is essential for ensuring efficiency, patient safety, and high-quality care. By granting home healthcare clinicians access to patient data, digital health records significantly reduce medical errors. Electronic Health Records (EHRs) provide accurate and comprehensive patient information at the point of care, enabling coordinated care, secure information sharing, and improved diagnostics. EHRs bring cost savings for home care stakeholders by eliminating reduced duplication of tests and informed decision-making based on up-to-date patient records.
Aspire Clinical Intelligence leverages Electronic Health Records
US-based startup Aspire Clinical Intelligence utilizes advanced EHR for improved care of seniors. Its Dynamic Electronic Health Record combines both historical and real-time information to deliver access and accuracy in healthcare services. The benefits include enhanced accuracy and accessibility of patient information, streamlined communication among care teams, and the ability to track and monitor health conditions in real time. By using dynamic EHRs, seniors send essential data from home, avoiding off-site medical consultations. This novelty enriches data sharing and interoperability, ultimately leading to better outcomes, cost savings, and improved patient satisfaction.
NiftyHMS allows Centralized EMR Management
Indian startup NiftyHMS provides remote consulting, home care, and patient data management in a single platform. It stores essential Electronic Medical Records (EMR) in a central database to deliver proactive home care. One of these health data includes body vitals, health conditions, medications, vaccinations, surgeries, hospitalizations, social history, and more. Secure data access allows doctors to electronically prescribe medications, and keep records for future evaluations. This results in improved data accuracy and integrity, facilitating remote consultations and telehealth services.
10. At-home Medication Systems
For individuals managing multiple medications, keeping track of critical details such as drug interactions, side effects, and dosage schedules can be challenging. At-home medication systems, including smart boxes and pill dispensers, improve home care by providing comprehensive medication management services. They ensure that individuals take the right medications, in the correct dosage, and at the appropriate time, minimizing the risk of errors. Compared to conventional methods, these systems offer advantages such as automated reminders, personalized medication schedules, and enhanced medication adherence. In terms of finances and efficiency, at-home medication systems reduce the likelihood of missed or doubled doses, potentially preventing costly hospitalizations or complications. By facilitating proper medication management, these systems contribute to improved patient outcomes and streamlined healthcare delivery within home care.
tantum sana automates At-Home Medication Supply
German startup tantum sana introduces maja sana, an innovative at-home device solution for secure medication delivery. The highlight of maja sana is an automated tablet dispenser, ensuring precise dispensing for up to fourteen days. The pharmacist acts as a dedicated partner who develops personalized medication plans and manages the packaging of tablets in blister packs. Meanwhile, the device features timely alerts through visual and audio signals, notifying users of medication schedules. If no response is detected, the system notifies caregivers, relatives, or emergency services. Users access and share medication history record with healthcare professionals, adhering to strict data safety standards. With maja sana, users improve medication adherence, decrease medication errors, and streamline medication management.
Future Care Srl develops an Intelligent Drug System
Italian startup Future Care builds a home drug therapy system based on artificial intelligence. Looky combines medication therapy management and sensor-based fall detection. It features a smart pill dispenser with high autonomy, allowing caretakers to set up treatment plans through a dedicated smartphone app. The system ensures correct medication dispensing and sends notifications to guardians to track therapy adherence. Additionally, Looky uses camera-based, wear-free fall detection technology to detect and alert caregivers in case of falls, prioritizing privacy. This comprehensive solution addresses the two main risks faced by the elderly at home and provides peace of mind for both seniors and their family members.
Discover all Home Care Trends, Technologies & Startups
The advancement of technology-driven innovations paves the way for more holistic home care. Emerging solutions not only promote a greater sense of connection among patients and their families but also empower individuals to lead independent and fulfilling lives by enhancing their ability to perform daily activities. The future trends will focus on AI and wearable tech, driving further more accurate preventive interventions and personalized care plans. The home care industry trends & companies outlined in this report only scratch the surface of trends that we identified during our data-driven innovation & startup scouting process. Identifying new opportunities & emerging technologies to implement into your business goes a long way in gaining a competitive advantage.
Looking for home care startups & technologies?
✕