Global Startup Heat Map highlights 10 FinTech Startups to Watch in 2023
Through the Big Data & Artificial Intelligence (AI)-powered StartUs Insights Discovery Platform, covering over 3 790 000+ startups & scaleups globally, we identified 2093 FinTech startups. The Global Startup Heat Map below highlights the 10 FinTech startups you should watch in 2023 as well as the geo-distribution of all FinTech startups & scaleups we analyzed for this research. Based on the heat map, we see high startup activity in Western Europe and the USA, followed by India. These FinTech startups work on solutions ranging from financial orchestration platforms and customer-centric lending to money laundering prevention and transaction analysis software.
Interested to explore all 2000+ FinTech startups?
As the world's largest resource for data on emerging companies, the SaaS platform enables you to identify relevant technologies and industry trends quickly & exhaustively. Based on the data from the platform, the Top 5 FinTech Startup Hubs are in London, New York, San Francisco, Singapore, & Bangalore. The 10 hand-picked startups highlighted in this report are chosen from all over the world and develop solutions for banking-as-a-service, investment management, microfinance, and financial fraud prevention.
10 Top FinTech Startups to Watch in 2023
Emerging technologies, AI, blockchain, and the internet of things (IoT), are transforming the financial landscape. Financial orchestration and banking-as-a-service solutions are gaining popularity as they enable financial institutions to streamline their operations and improve offerings. Intelligent loan platforms and customer-centric lending is enhancing access to credit, while investment & savings management and financial wellness solutions are improving financial literacy. They help individuals make better financial decisions. Microfinance data and AML technologies are ensuring financial inclusion and security. Lastly, compliance investigations & reporting as well as transaction analysis are critical in safeguarding the integrity of the financial system.
TransactionLink develops a Financial Orchestration Platform
German startup TrancactionLink makes a no-code know-your-customer (KYC) and know-your-business (KYB) orchestration platform. The platform features a workflow builder that creates complex onboarding workflows, adds decision logic, and integrates with a variety of digital onboarding services. It also integrates with various essential financial services such as ID verification, anti-fraud solutions, public registries, credit bureaus, and more. Besides, the platform offers case management by offering customer verification statuses and business viability insights. Through this solution, financial institutions reduce the amount of time and effort spent on the manual review of customer profiles.
Synctera advances Banking-as-Service (BaaS)
US-based startup Synctera offers a BaaS platform to power financial products and services. The platform's proprietary decoupled ledger accommodates custom account structures, flows, and relationships. This reduces manual processes through centralized customer management. Further, it streamlines account and transaction reconciliation by processing and controlling transactional, operational, and reference data, preventing missing transactions or funds. Moreover, Synctera's ledgers are independently audited by external partners, including service organization control (SOC) 2, Type II attestation, and payment card industry data security standard (PCI DSS) certification.
Levr makes an Intelligent Loan Platform
Canadian startup Levr provides an intelligent loan platform that simplifies loan applications for small businesses. The platform features a dashboard that streamlines application preparation. It allows financial companies to upload financial documents and invite decision-makers and accountants to review them. The platform then leverages AI to customize loan matches based on company business data and offers built-in support resources, including guides and templates. Besides small business loans, it provides solutions for merchant cash advances and venture debt financing. Levr's solution enables small businesses to receive personalized assistance and suggestions for loan applications.
Coine enables Customer-Centric Lending
Coine is an Indian startup that makes a customer-centric lending platform to streamline digital lending. Its Lending Suite features a plug-and-play loan management system. The suite also supports customer management with automatic, predefined rules and two-way data sync to capture leads, and onboard customers. Additionally, the startup's Consumer Suite is a cloud-based solution that allows businesses to review borrower details and verify their profiles. Lending Suite simplifies loan management for businesses while Consumer Suite uses gamification to retain customers by providing user levels for their loyalty and offering rewards. It also enables customers to extend their loans, convert EMIs, and rollover loans.
Komaytee simplifies Investment & Savings Management
Komaytee is a Pakistani startup that creates a platform for individuals and enterprises to manage their savings and investments. The startup's platform manages finances using rotating savings and credit associations (ROSCAs). Moreover, it utilizes smart learning processes and financial best practices to find the best possible ROSCAs while keeping customer data safe and confidential. It also lets investors select their desired ROSCAs through a dashboard and pay installments through their preferred payment method. In this way, the solution provides a method of financial savings and inclusion to customers such as students and women.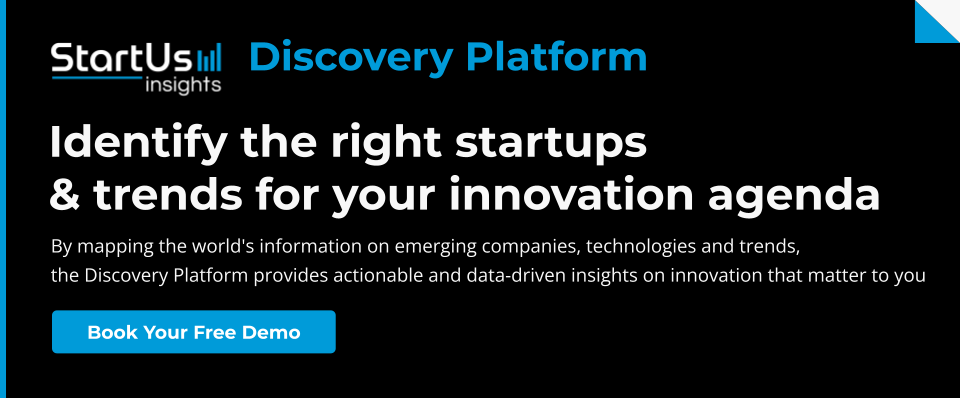 GajiGesa promotes Financial Wellness
GajiGesa is an Indonesian startup that develops a financial wellness platform for employees. Its product, Earned Wage Access (EWA), allows employees to access their salary before the company pay date, which reduces financial stress and increases loyalty. Besides, the startup's employee management application serves as a central source for payroll data, attendance, salary calculation, and payslip generation. GajiGesa's solutions thus enable companies to reduce turnover rates and retain talent through better employee-centric financial systems.
Fluid Finance enables Microfinance Field Data Collection
Fluid Finance is a Ghana-based startup that specializes in microfinance services. Its FLUID software enables field agents to work faster and build trust with customers through video-traceable digital account creation and payment collection. The startup's mobile app approves new accounts within 30 minutes and protects microfinance deposits from suppression through a video payment feature. FLUID's tracking of field operations allows finance managers to assess field team performance and reduce the possibility of fraud.
Zabit facilitates Money Laundering Prevention
Zabit is a Brazilian startup that offers a solution for money laundering prevention. The solution monitors transactions as well as features high-volume processing and allows teams to set custom rules and parameters. Additionally, it automatically screens the office of foreign assets control (OFAC) and united nations security council (UNSC) sanction lists. The solution provides alerts based on rules and simplifies case management to comply with regulations. This enables financial bodies to create risk matrices of business and frequently classify customers' risk.
OMNIO aids Compliance Investigations & Reporting
Bulgarian startup OMNIO provides an AI-driven compliance investigator that meets regulatory standards and eliminates inefficiency. The startup's product, Customer Monitoring (CM), screens entire client databases to identify positive and negative customers. On the other hand, Compliance Investigations & Reporting (CIR) performs investigations, files suspicious activity reports (SARs), and creates periodic monitoring reviews. OMNIO's other products include Transaction Monitoring (TM), a rule engine that monitors and analyzes suspicious activity, as well as Fraud Detection (FD), which protects organizations from threats. These solutions simplify compliance operations and automate financial regulatory functions for companies.
Djoin delivers Transaction Analysis
Djoin is an Indonesian startup that creates a web-based core system for small financial institutions. Its LPDmax system features transaction data management with 24-hour online access, product customization, automatic bookkeeping, dynamic user and access rights, and more. It also analyzes transactions and financial conditions with nominative reports of deposit accounts, loans, and depositors. Additionally, the system features comprehensive Lembaga Perkreditan Desa (LPD) management with loan collectability calculation, LPD health assessments, and more. This solution enables smaller village financial institutions to access or optimize better transactions and reduces the possibility of risks.
Discover All Emerging FinTech Startups
The FinTech startups showcased in this report are only a small sample of all startups we identified through our data-driven startup scouting approach. Download our free FinTech Innovation Report for a broad overview of the industry or get in touch for quick & exhaustive research on the latest technologies & emerging solutions that will impact your company in 2023!
Looking for fintech startups & technologies?
✕
Get your free FinTech Innovation Report
We'll deliver it straight to your inbox!
✕