Global Startup Heat Map highlights 10 Big Data & Analytics Startups disrupting Healthcare in 2023
Through the Big Data & Artificial Intelligence (AI)-powered StartUs Insights Discovery Platform, covering over 3 790 000+ startups & scaleups globally, we identified 820 big data & analytics startups disrupting healthcare. The Global Startup Heat Map below highlights the 10 big data analytics startups in healthcare you should watch in 2023 as well as the geo-distribution of all 820 startups & scaleups we analyzed for this research. Based on the heat map, we see high startup activity in the US, followed by Western Europe and India. These big data & analytics startups in healthcare work on solutions ranging from biomedical data analysis and medical data classification to decision support and disease detection.
Interested to explore all 800+ healthcare big data and analytics startups?
As the world's largest resource for data on emerging companies, the SaaS platform enables you to identify relevant technologies and industry trends quickly & exhaustively. Based on the data from the platform, the Top 5 Healthcare Big Data & Analytics Startup Hubs are in New York City, London, San Francisco, Bangalore & Toronto. The 10 hand-picked startups highlighted in this report are chosen from all over the world and develop solutions for early disease diagnosis, hospital data management, electronic health records (EHRs), and clinical research.
10 Top Big Data & Analytics Startups disrupting Healthcare in 2023
The healthcare industry leverages big data and analytics to simplify data collection, analysis, and utilization. They improve clinical decision-making, patient outcomes, and healthcare operations. Additionally, the exponential growth of EHRs, wearables, and other medical devices generates massive amounts of data. Big data and analytics solutions use this data to provide valuable insights into disease patterns, treatment effectiveness, and population health trends. Advanced analytics techniques, such as machine learning and predictive modeling, further uncover hidden patterns and correlations within these vast datasets. This enables healthcare providers to make more accurate diagnoses, predict patient risks, and personalize treatment plans. Moreover, real-time monitoring and predictive analytics empower early intervention and preventive measures, minimizing hospital readmissions and reducing healthcare costs. Overall, the innovations in healthcare big data and analytics hold tremendous potential to revolutionize healthcare delivery and drive evidence-based decision-making.
Datatherapy enables Evidence-based Health Data Validation
Spanish startup Datatherapy analyzes real-world medical data. The startup generates the data from registry programs and processes it using statistical methodologies to validate the data. Datatherapy then uses data mining, big data, and analytics techniques to process the validated datasets. These validated datasets are analyzed and aligned to scientific evidence through research data sources. This data serves as an evidence-based library for the healthcare data ecosystem, which advances research for healthcare organizations, research institutions, and pharmaceutical companies.
Enliv Health advances NCD Diagnosis
Indian startup Enliv Health accelerates NCD diagnosis. The startup leverages AI and smart analytics to detect NCDs. It collects the primary healthcare data as well as screens the population data for NCDs and other lifestyle-induced diseases. The diagnostic data includes whole-body scans, cancer screening tests, cardiology tests, and blood workups. The analyzed data is stored in the startup's cloud to provide a detailed report. The report is accessible from the platform for predictive care insights. This helps healthcare providers to analyze patient data as well as screen, predict, and prevent diseases.
Aimed Analytics provides Biomedical Data Analytics
German startup Aimed Analytics provides big data, analytics, and machine learning (ML) solutions to analyze medical data. The startup's software-as-a-service (SaaS) platform analyzes multiple data sources. These sources include transcriptomic, epigenomic, proteomic, and multi-omic data to provide research analytics for drug development. The sequencing data of nucleic acids and proteins are voluminous and require efficient ML algorithms for analysis. The startup's process includes scanning, analyzing, and providing actionable insights required for novel pharma candidates to provide precision disease diagnosis. Pharmaceutical companies and healthcare providers utilize Aimed Analytics' platform for drug development and advanced diagnosis.
HouseAI offers AI-based Clinical Decision Support
Canadian startup HouseAI develops an AI-based data processing platform. It features AI-assisted monitoring and medical analysis to streamline medical workflows. The startup collaborates with hospitals and analyzes the data using ML to provide real-time sepsis prediction. Also, the platform centralizes medical data to add security against distributed denial of service (DDOS) attacks. It analyzes medical data using natural language processing (NLP) and deep neural networks to support diagnosis, clinical decision support, and outbreak monitoring. This benefits clinicians, healthcare institutions, and public health organizations.
Predicta Med simplifies Undiagnosable Autoimmune Disease Detection
Israeli startup Predicta Med delivers deep learning and AI-based medical decision support. The startup aids in early detection and treatment of undiagnosed autoimmune diseases. Predicta Med's deep learning engine aggregates and analyzes electronic medical records (EMR) and claims data to provide predictive disease analytics. The platform identifies at-risk patients and offers treatment interventions and recommendations. Predicta Med's platform also integrates with EMR systems and care managers' software to assist healthcare providers and make diagnoses more accurate.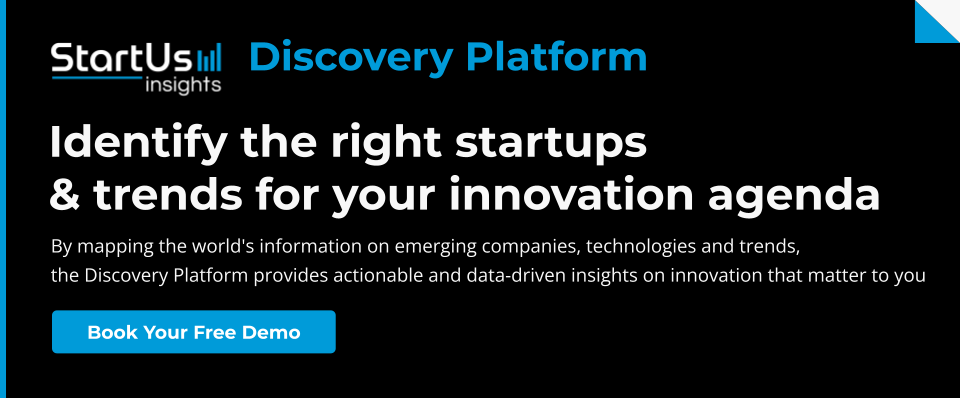 Immunify.Life simplifies Medical Data Incentivization
British Virgin Islands-based startup Immunify.Life offers a blockchain-based platform for the healthcare ecosystem. The startup's platform enables users to share medical records with healthcare institutions and provides rewards. Immunify.Life offers the IMM token that features a distributed, transparent, rewarding ecosystem. IMM tokens are digital assets to transfer values between patients, healthcare providers, and others. These tokens are used as a fee to allow access to de-identified healthcare data, aid payment settlement, offer incentives, and more. Through this system, the startup empowers patients to take ownership of their health data.
Forefacts advances Population Health Management
US-based startup Forefacts develops data as an orchestration platform for healthcare providers. The startup's product, FactsIn, is a data activation and population health management platform that simplifies risk stratification of patients and resource utilization in facilities. It also aids to identify blind spots in patient care. The startup's other solution, FactsCare, improves patient engagement through personalized communication and care plans. Additionally, FastCloud is its health cloud software suite that features mobile EHR, teleconsultation, and more. Forfacts thus help healthcare facilities, providers, and patients in data management, administration, diagnosis, and patient care.
Kapsule drives Healthcare Digitalization
Rwanda-based startup Kapsule works to drive the systemic usage of healthcare data in Africa. The startup utilizes big data and analytics to capture healthcare data, including EMRs and medical supply chain data, to deliver critical insight analytics. It offers multiple applications for supply chain surveillance, on-demand delivery as well as business and market intelligence. Kapsule's dashboard integrated with the EMR system also enables healthcare providers to track key performance indicators (KPIs) of patients. Further, the startup aids pharmacies to track and fulfill orders while allowing pharmaceutical companies to enter new markets.
Healthsum develops Blockchain-based EHR
Norwegian startup Healthsum develops a distributed ledger technology (DLT)-based EHR system. The startup's continuous and hyper-scalable Kubernetes-powered platform updates patient data in real-time. It also allows healthcare providers and clinicians to seamlessly add patient records while enabling decentralized data aggregation, storage, and processing. The stored EHR data is accessible to patients through its proprietary distributed ledger. Through this, Healthsum enables equitable healthcare and allows patients to unlock the value of their health records for medical research.
Biolytica offers Data-driven Longevity Care
Swiss startup Biolytica advances data-driven healthcare journeys. The startup's NEXUS platform enables preventive, healthcare-focused clinicians and longevity professionals to develop a personalized care pathway. It combines genomics, pharmacogenomics, epigenetics, biomarkers, wearable data, lifestyle data, and nutritional data to develop longevity plans. Biolytica's AIME then analyzes the patients' biological characteristics, including genetic data and lifestyle factors, to offer tailor-made programs. For this, the startup analyzes patient health records and genetic signatures using big data analytics. Thus, Biolytica's platforms enable physicians and patients to prioritize preventive health.
Discover All Emerging Healthcare Startups
The healthcare startups showcased in this report are only a small sample of all startups we identified through our data-driven startup scouting approach. Download our free Healthcare Innovation Report for a broad overview of the industry or get in touch for quick & exhaustive research on the latest technologies & emerging solutions that will impact your company in 2023!
Looking for healthcare analytics startups & technologies?
✕
Get your free Healthcare Innovation Report
We'll deliver it straight to your inbox!
✕