The automotive industry is more and more relying on electronics systems for power management, navigation, and infotainment, among others. While silicon shortage and rising CPU prices are hindering production, auto manufacturers are innovating across components to make vehicle control more accurate. This industry research focuses on the top 10 automotive electronics trends in 2023 based on our analysis of 2800+ emerging companies. The trends in automotive electronics range from advanced connectivity modules and power electronics to novel vehicle interfaces and software-defined vehicles (SDVs). Read more to explore the impact of each trend and how they transform the driving experience.
Innovation Map outlines the Top 10 Automotive Electronics Trends & 20 Promising Startups
For this in-depth research on the Top Trends in Vehicle Electronics, we analyzed a sample of 2848 global startups & scaleups. This data-driven research provides innovation intelligence that helps you improve strategic decision-making by giving you an overview of emerging technologies in the automotive industry. In the Automotive Electronics Innovation Map, you get a comprehensive overview of the innovation trends & startups that impact your company.
These insights are derived by working with our Big Data & Artificial Intelligence-powered StartUs Insights Discovery Platform, covering 3 790 000+ startups & scaleups globally. As the world's largest resource for data on emerging companies, the SaaS platform enables you to identify relevant technologies and industry trends quickly & exhaustively.
Tree Map reveals the Impact of the Top 10 Automobile Electronics Trends in 2023
Based on the Automotive Electronics Innovation Map, the TreeMap below illustrates the impact of the Top 10 Vehicle Electronics Trends in 2023. Advanced connectivity modules enable seamless communication between vehicles and external devices while power electronics ensure more efficient and eco-friendly vehicle power systems. Innovations in powertrain controllers also ensure automotive manufacturers bring efficiency in power distribution, energy utilization, and vehicle performance control. Similarly, sensor chips improve advanced driver-assistance systems (ADAS) performance and safety as well as enable autonomous driving. While novel vehicle interfaces deliver interactive experiences for drivers, system-on-chip (SoC) technology streamlines vehicle architecture to boost performance. Further, robotic manufacturing automates production processes and thermal management systems ensure optimal component performance. Robust automotive cybersecurity is another major area where companies are building innovative solutions. Lastly, startups develop software-defined vehicle architectures to impart upgradability to evolving customer needs.
Top 10 Automotive Electronics Trends in 2023
Global Startup Heat Map covers 2800+ Emerging Automotive Electronics Companies
The Global Startup Heat Map below highlights the global distribution of the 2848 exemplary startups & scaleups that we analyzed for this research. Created through the StartUs Insights Discovery Platform, the Heat Map reveals high startup activity in the US and Japan, followed by India. Below, you get to meet 20 out of these 2848 promising startups & scaleups as well as the solutions they develop. These automotive electronics startups are hand-picked based on criteria such as founding year, location, funding raised, & more. Depending on your specific needs, your top picks might look entirely different.
Interested to explore all 2800+ automotive electronics startups?
Top 10 Automotive Electronics Innovation Trends in 2023
1. Connectivity Modules
The Internet of Things (IoT) establishes seamless connectivity within vehicles and with external networks, enhancing the driving experience and enabling advanced features. Connectivity modules enable robust communication between different vehicle systems to facilitate data exchange and enable efficient vehicle diagnostics and software updates. It also enables vehicle-to-vehicle (V2V) and vehicle-to-infrastructure (V2I) communication. This lays the foundation for connected and autonomous driving. Innovations in connectivity systems include 5G and in-vehicle Wi-Fi that delivers high-speed data transfer and real-time information exchange. These modules also facilitate integration with smart devices and external services, offering features like remote vehicle control, telematics, and enhanced infotainment systems. By enabling enhanced connectivity and integration, connectivity modules improve safety, efficiency, and user experience in modern vehicles.
Aviva Links facilitates In-Vehicle Connectivity
US-based startup Aviva Links offers in-vehicle connectivity with its SoCs that feature high-performance mixed-signal analog and digital signal processing (DSP). Its suite of protocols supports high bandwidth communications as well as firmware and drivers for vehicle architectures. Aviva's networking technology connects all parts of AI-driven vehicle systems. Moreover, its ethernet moves vast amounts of data at multi-gigabit speeds and in near real time, exceeding performance, power, solution size, security, and cost metrics. The technology allows auto manufacturers to integrate multi-gigabit automotive links with ultra-low latency, low form factor, and ultra-low power.
Mobix Labs manufactures 5G Electronics for Vehicles
US-based startup Mobix Labs develops a 5G telecommunications standard for the automobile industry. The startup leverages beamformers, transceivers, radio-frequency (RF), mixed-signal semiconductors, and antennas to develop its True5G solution. It features universal worldwide mmWave 5G coverage of 24.25 – 43.5GHz, beam steering in horizontal and vertical planes, a highly integrated single-chip, and a reduced component count. True5G thus simplifies product development for original design manufacturers (ODMs) and original equipment manufacturers (OEMs), accelerating the time to market.
2. Advanced Power Electronics
Power electronics in vehicles focuses on optimizing the efficiency, reliability, and performance of power management systems. They enhance energy conversion and control to enable more efficient use of electrical power in electric and hybrid vehicles. It also leverages technologies, like wide-bandgap semiconductors and advanced control algorithms, to minimize power losses, improve charging efficiency, and extend battery life. In changing infrastructures, power electronics enable rapid charging capabilities. This ensures shorter charging times and increased convenience for electric vehicle owners. Advanced power electronics solutions further enhance vehicle electrification by improving thermal management, and increasing overall system efficiency. Innovative power electronics thus contribute to the widespread adoption of electric and hybrid vehicles, reducing emissions and promoting sustainable transportation.
E-Tronic Technology provides EV Power Electronics Chips
Chinese startup E-Tronic Technology makes power semiconductors and controller systems for the automotive industry. The startup's vehicle-grade 12V lithium battery management system (BMS) chip supports front-end analog acquisition and power management. It also features an intelligent watchdog, CAN/LIN communication, monitoring and diagnosis, a high-side drive, and a real-time clock. This allows vehicle manufacturers to mitigate in-house BMS development as well as lightweight and miniaturize BMS installations. The startup's chip finds use in new energy vehicles, motorcycle batteries, and backup energy storage batteries.
Power Wave enables Wireless EV Charging
Japanese startup Power Wave utilizes wave power to transmit power wirelessly to EVs. The startup's electric field coupling method technology transmits high-frequency power wirelessly through changes in the electric field. This generates an electric field by applying a high-frequency voltage to the electrodes on the transmitting side. The electric field changes as it reaches the electrodes on the receiving side, transmitting energy as displacement current. Power Wave's technology ensures a comfortable supply of necessary power wirelessly, tailored to mobility applications. The startup offer units based on a range of power quantities as well as produces and installs facilities for wireless power supply.
3. Sensor Chips
The automotive industry leverages various sensors to capture and interpret vehicle-wide, real-time data. This enables advanced functionalities and enhances vehicle performance, safety, and efficiency. Sensor chips offer precise and reliable measurements of various parameters such as temperature, pressure, acceleration, and proximity. Advanced driver assistance systems (ADAS) leverage this data to support drivers and avoid collision detection, offer lane departure warning, and enable adaptive cruise control. Other innovations in sensor chips include multi-sensor packages that enhance the versatility and functionality of vehicles. Sensor chips also facilitate environmental monitoring, which is critical for autonomous operations. Enhanced perception and decision-making algorithms for autonomous vehicles run on data sourced from the sensors to gather situational awareness. By providing accurate and real-time data, sensor chips enable smarter, safer, and more efficient vehicles on the road.
SILINA builds a Curved Image Sensor for Vehicles
French startup SILINA provides turnkey solutions to enhance the performance of vision systems in vehicles. The startup's curved image sensor boosts image quality across the entire field of view (FOV), enhancing sharpness, low light sensitivity, and contrast while reducing chromatic aberrations. Its curving process also simplifies the camera design by eliminating certain optical elements, making the camera less expensive and faster to align. Further, the startup's technology allows for the miniaturization of vision systems, opening up new design possibilities and applications. Silina's process is versatile, capable of curving sensors of various formats and technologies, including CMOS and CCD, and across different light spectrums such as UV, visible, and infrared.
Possumic develops Smart Imaging
Chinese startup Possumic makes intelligent sensing chips for the vehicle sector. It combines photoelectric sensing, high-performance mixed-signal circuits, ultra-low power computing platforms, and radar algorithms. Through this, Possumic delivers LiDAR-enabled smart and autonomous driving systems for automakers.
4. Novel Vehicle Interfaces
Novel vehicle interfaces enhance the driver experience and safety. These systems offer intuitive and advanced interfaces using touchscreens, gesture recognition, voice control, and augmented reality (AR) displays. For example, there is a growing interest in AR-based heads-up displays to replace conventional dashboards. Novel interfaces also provide seamless integration with infotainment systems, vehicle controls, and connectivity features. Advances in interfacing systems are personalized user profiles, intelligent voice assistants, and predictive features that adapt to individual preferences and driving conditions. These interfaces also focus on minimizing distractions, ensuring driver safety, and promoting hands-free operation. By combining advanced technologies and user-centric design, newer vehicle interfaces enhance the overall driving experience and foster a safer and more connected driving environment.
Realmagic Semiconductors enables Voice Control for Cars
Chinese startup Realmagic Semiconductors builds RM2001A, an ultra-low power consumption intelligent voice wake-up chip. It supports always-on offline voice activation, voiceprint recognition, and 10 command words. It also features far-field voice dual-mic noise reduction, far-field voice activation and recognition, and support for echo cancellation. Moreover, the chip requires less than 10μW for voice activity detection (VAD) and less than 50μW for keyword activation. These features make RM2001A suitable for applications in vehicles, thereby avoiding the cost-intensive development phase.
ReaVis offers a Heads-up Display (HUD) for Vehicles
Chinese startup ReaVis develops optical and algorithm technologies for automotive HUDs. The startup's parallel vector (PV) technology enables non-overlapping projection from 2 meters to optical infinity on ordinary windshields. It supports various optomechanical systems such as TFT, DLP, LCoS, and LBS. Additionally, ReaVis's multi-focus and computer-generated holography (CGH) technology realizes 3D augmented reality HUD (AR-HUD) with multi-layer depth information. This enables automotive manufacturers to integrate a realistic projection and offers a comfortable and intelligent driving experience.
5. System on Chip
Integrating multiple electronic components onto a single chip allows vehicle manufacturers to bring computing closer to the source. SoC solutions offer compact and efficient designs by reducing system complexity, power consumption, and manufacturing costs. It simplifies the integration of various functions such as processors, memory, communication interfaces, and sensor interfaces onto a single chip. This enhances the performance, reliability, and scalability of automotive electronic systems. SoC innovations also facilitate the implementation of advanced features like ADAS, edge AI, and connected car technologies. By consolidating functionalities, SoC solutions optimize system performance and enable future-proof designs.
Mindgrove Tech builds an IoT SoC for Cars
Indian startup Mindgrove Tech designs an IoT SoC for vehicles. It is a single-core, deep-embedded SoC that adds security to IoT applications. This chip is half the size of typical chips as well as provides more speed, ease, and reliability. The startup also develops Vision SoC, a single-core vision system on a chip that connects to four cameras simultaneously, and Edge Compute, a quad-core microprocessor chip for added processing power.
QpiSemi Technologies offers High-performance Edge Computers
Indian startup QpiSemi Technologies makes ARM and RISC-V architecture-based high-performance edge computers for automotive applications. The startup's AI 2.0 processor for vehicles, AI20P001, is based on silicon photonics and is much faster than GPUs in running AI algorithms. Moreover, it features low-power and high-efficiency operations. As a result, the startup allows vehicle manufacturers to run compute-intensive applications on the vehicle to reduce data latency and improve data privacy.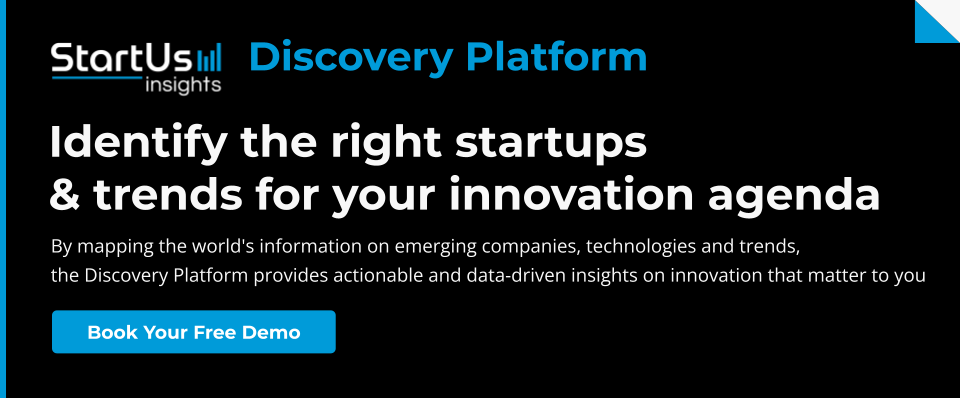 6. Robotic Manufacturing
Using robotics in manufacturing electronics ensures the high precision and quality of automotive electronics. They offer increased speed and accuracy, enabling the production of complex automotive electronics components with consistent quality. These systems facilitate tasks such as assembly, soldering, testing, and packaging, minimizing human error and enhancing productivity. Collaborative robots (cobots) also work alongside human operators to optimize workflows and ensure worker safety. Additionally, robotic manufacturing enables flexible production lines that quickly adapt to changing product requirements and demand. By integrating advanced vision systems and artificial intelligence, robots further perform intricate tasks with high precision and adaptability. Robotic manufacturing in the automotive electronics industry streamlines production, reduces costs, and accelerates time-to-market. This contributes to improved product quality and customer satisfaction.
1clicksmt-Solderingrobot offers a Soldering Robot System
Chinese startup 1clicksmt-Solderingrobot provides a range of automatic soldering robots designed for high-efficiency soldering applications. The robots are designed with safety, low-voltage, and eco-friendly low-power consumption. The startup offers a comprehensive range of soldering solutions for densely spaced pads, heat-absorbing products, and products requiring high efficiency. Its H352 model operates at high soldering temperatures using a small diameter solder wire. The machine is customizable with options such as a soldering iron, a CCD camera, customized fixtures, and a fume extractor. This technology allows automotive electronics manufacturers to automate soldering workflows that require high precision.
Eureka Robotics enables High Agility Automation
Singaporean startup Eureka Robotics makes software and systems to automate tasks that require high accuracy and high agility across various industries, including electronics and automotive. The startup's deep visual servoing technology streamlines electronic connector insertions. Eureka Robotics empowers automotive manufacturers and OEMs to automate connector insertions while eliminating manual errors.
7. Automotive Cybersecurity
As the automotive industry is integrating more and more digital and connected tools into vehicles, cybersecurity has become a critical aspect of vehicle production. Automotive cybersecurity brings forth innovative solutions to protect vehicles from cyber threats. Such solutions focus on safeguarding complex and interconnected electronic systems by detecting, preventing, and responding to cyber-attacks. They include robust encryption, authentication mechanisms, and secure communication protocols to safeguard critical vehicle data and prevent unauthorized access. Other automotive cybersecurity solutions include intrusion detection systems, secure gateways, and over-the-air (OTA) software updates with enhanced security measures. Additionally, cybersecurity experts conduct rigorous testing and vulnerability assessments to identify potential weaknesses and develop effective countermeasures. By ensuring the security and integrity of automotive electronics systems, cybersecurity solutions enable safe vehicle operation and protect user privacy.
ThinkQuantum advances Quantum Computing for Automotive
Italian startup ThinkQuantum offers quantum-based technology solutions for cybersecurity and communication systems. The startup's product, THIKE, enables secure quantum random numbers generation. It functions as a true random entropy source and delivers an ultra-fast stream of random numbers. THIKE features a high data rate, true quantum randomness, real-time randomness, and a source-device independent scheme. It allows automakers to increase system security in vehicles, and make them quantum-safe.
Luchs Security improves ECU Security
German startup Luchs Security integrates an automated security testing suite into the existing in-car controller (ECU) development life cycle. The startup's software automates fuzzing testing, penetration testing, and compliance reporting. It also translates regulations and cyber security requirements into hands-on security testing and conducts remote security tests on various automotive interfaces. This allows automotive suppliers to comply with worldwide automotive cyber-security regulations and conduct hands-on cyber-security testing on their products.
8. Thermal Management Systems
Thermal management systems maintain optimal temperatures within vehicles by managing the heat generated by electronic components. They become critical components as the electrification of the industry is advancing and critical electronics are placed near hot electrical systems. Thermal management solutions leverage advanced cooling technologies, like liquid cooling, heat pipes, and thermoelectric cooling, to dissipate heat efficiently. These systems also integrate intelligent control algorithms and sensors to monitor temperature variations and adjust cooling mechanisms accordingly. Compact designs, lightweight materials, and energy-efficient solutions further minimize power consumption and reduce heat generation. Additionally, thermal management systems optimize the distribution of airflow within the vehicle to maintain a comfortable cabin temperature. By effectively managing heat, these systems enhance the overall performance and lifespan of automotive electronics, ensuring optimal functionality and reducing the risk of overheating-related failures.
SolidT enables Decentralized Temperature Control for Vehicles
Israeli startup SolidT provides a solid-state heat pump solution for vehicle batteries, which deviates from the common industry practice of using compressors. This solution manages the temperature control system for both the vehicle battery and air conditioning using an advanced Peltier element. SolidT's technology also caters to server systems, reducing energy consumption and resulting in significant savings on server maintenance costs. For electronic components like processors, SolidT's efficient cooling solutions enhance product performance and lifespan.
Coolmag Thermo Conductive manufactures Thermally Conductive Composites
Spanish startup Coolmag Thermo Conductive develops CoolMag, a thermally conductive composite PDMS-based elastomeric compound designed for power electronics in electric vehicles. It offers multiple functionalities including heat transfer, electric isolation, mechanical protection, and flame and fire protection. The CoolMag range includes silicone and polyurethane resins that vary according to customer needs, and CoolmagPlast, a thermoplastic PA-based compound that provides design flexibility.
9. Advanced Powertrain Controllers
Powertrain controllers play a pivotal role in optimizing the performance, efficiency, and emissions of modern powertrain systems. Novel powertrain controllers use advanced algorithms and real-time data analysis to manage and control various powertrain components, including the engine, transmission, and hybrid/electric propulsion systems. These controllers enable seamless integration and coordination of powertrain functions, improving overall system efficiency and responsiveness. Engine control units (ECUs) and networked powertrain controllers (xCUs) also leverages powertrain component data to optimize vehicle operations. Additionally, powertrain controllers support features like start-stop systems, regenerative braking, and energy management in hybrid and electric vehicles. By maximizing powertrain efficiency and reducing emissions, advanced controllers ensure more fuel-efficient vehicles with enhanced performance.
V-HOLA Labs provides Predictive Powertrain Controllers
Israeli startup V-HOLA Labs enables energy consumption optimization in EVs using high-precision sensors and real-time monitoring. The startup's eDrive DNA decodes consumption secrets to transform auto designs into energy-efficient EVs. eDrive IQ provides real-time, adaptive energy management for intelligent driving. Further, eDrive Coach enhances the fleet range and costs savings with intelligent alerts, live insights, and driver efficiency monitoring. These solutions are leveraged by EV manufacturers to enhance the energy efficiency of their product offerings.
BDN Automotive builds Energy-Efficient Controllers
Hungarian startup BDN Automotive develops CA-6, an onboard angle-based real-time combustion analyzer for power electronics. It enables more efficient and quicker engine mapping and prevents engine failures through accurate knock monitoring. BDN Automotive also offers a user-friendly interface and robust components. The company's solution speeds up the development and fine-tuning of engines on the field using indicated mean effective pressure (IMEP) as an indirect performance measure.
10. Software-defined Vehicles
A software-first design helps automotive manufacturers make vehicles future-proof and easily controllable. Software-defined vehicles redefine the traditional approach to vehicle architecture by decoupling hardware and software functionalities. SDVs leverage advanced computing platforms, virtualization techniques, and OTA updates to enable flexible and upgradable vehicle systems. These solutions integrate onboard computers that support multiple applications and services simultaneously. Innovations in software-defined vehicles include centralized control systems, ADAS, and autonomous driving capabilities. Novel architectures also enable seamless integration with external services and cloud-based platforms, offering features like remote diagnostics, predictive maintenance, and personalized user experiences. By decoupling hardware from software, software-defined vehicles enhance the scalability and adaptability of automotive electronics systems. Further, this improves safety and enables rapid deployment of new features and functionalities.
RemotiveLabs facilitates Rapid ECU Prototyping
Swedish startup RemotiveLabs provides a platform for in-vehicle software development, enabling engineers to prototype directly in the vehicle with live and recorded data. The platform connects to the vehicle's communication buses and allows for the prototyping of new user experiences and control over selected signals. It supports modern protocols including CAN, FlexRay, LIN, and Automotive Ethernet. RemotiveLabs acts as a software ECU, facilitating rapid ECU prototyping, user experience clinics, data recording, and advanced engineering. The platform allows vehicle manufacturers to accelerate software-centric automotive development.
AutoCore enables Cross-Domain Vehicle App Development
UK-based startup AutoCore develops a platform to ensure safe, secure, and reliable mobility. It abstracts the complexity of the entire vehicle's underlying hardware and individual ECUs, offering standardized frameworks for cross-domain application development. The platform also features global deterministic transmission and execution, certified functional safety, and system security. AutoCore also provides complete documentation and training, a full toolchain for development and deployment, and continuous development and integration with full production quality test coverage. Moreover, it supports multiple silicon platforms, hardware, and EEA implementations. This allows vehicle makers to mitigate cross-platform compatibility issues and ensure safe operations.
Discover all Automotive Electronics Trends, Technologies & Startups
Advances in automotive electronics translate into autonomous vehicles, efficient electric cars, passenger safety, and infotainment. The automotive electronics industry is witnessing a surge in edge computing capabilities for real-time response and improved vehicle performance. Similarly, startups are integrating blockchain to further secure vehicle data transactions. However, sustainability remains the key focus area of most innovations in the vehicle electronics industry. Hence, startups are pushing for greener energy harvesting solutions that convert wasted heat and vibration into electricity as well as optimize energy consumption. The Automotive Electronics market trends outlined in this report only scratch the surface of trends that we identified during our data-driven innovation & startup scouting process. Identifying new opportunities & emerging technologies to implement into your business goes a long way in gaining a competitive advantage.
Looking for vehicle electronics startups & technologies?
✕