The 3PL industry is facing challenges from outdated infrastructure, lack of transparency in tracking and tracing, and increasing demands for faster, sustainable deliveries. Additionally, the fragmentation of the logistics market has resulted in inconsistent service quality and a lack of standardized processes. That is why the 3PL industry trends, like digital warehousing, autonomous delivery robots, and sustainable logistics, collectively address these pressing issues.
To aid this, startups are leveraging innovations like blockchain. For instance, blockchain enhances transparency and security in shipment tracking. Advanced analytics and AI predict customer demands, optimize routes, and reduce wastage. Further, digital platforms are emerging to consolidate fragmented markets and ensure consistent service standards. These advances streamline operations, reduce costs, and enable third-party logistics providers to be more agile and responsive.
Top 10 3PL Industry Trends (2024)
Innovation Map outlines the Top Trends in Third Party Logistics & 20 Promising Startups
For this in-depth research on the Top 3PL trends and startups, we analyzed a sample of 521 global startups & scaleups. This data-driven research provides innovation intelligence that helps you improve strategic decision-making by giving you an overview of emerging technologies in the logistics & warehousing industries. In the 3PL Industry Innovation Map below, you get a comprehensive overview of the innovation trends & startups that impact your company.
These insights are derived by working with our Big Data & Artificial Intelligence-powered StartUs Insights Discovery Platform, covering 3 790 000+ startups & scaleups globally. As the world's largest resource for data on emerging companies, the SaaS platform enables you to identify relevant technologies and industry trends quickly & exhaustively.
Tree Map reveals the Impact of the Top 10 3PL Trends in 2024
Based on the 3PL Innovation Map, the Tree Map below illustrates the impact of the Top 10 3PL Trends in 2024. Novel inventory management systems ensure that resources are utilized optimally while digital warehousing makes managing products more adaptable and responsive to market demands.
Advances in robotics automate a large volume of tasks by handling goods movement within warehouses and fulfillment centers with high precision. Besides, sustainable logistics is addressing environmental concerns through innovations such as electrification of last-mile delivery, intelligent routing to minimize fuel consumption, and circular packaging.
Further, order cycle coordination and omnichannel fulfillment are streamlining processes from order placement to delivery, regardless of the channel of origin. Reverse logistics is further optimizing returns and exchanges by enhancing customer satisfaction and bridging the gap between returns and the reintegration or disposition of products.
Additionally, cold chains are employing advanced technologies to ensure the safe transport of perishable goods. Transport route optimization uses data-driven insights to find the most efficient routes, saving time and reducing emissions. Together, these technologies are setting the stage for a more efficient and sustainable third-party logistics industry.
Global Startup Heat Map covers 521 3PL Startups & Scaleups
The Global Startup Heat Map below highlights the global distribution of the 500+ exemplary startups & scaleups that we analyzed for this research. Created through the StartUs Insights Discovery Platform, the Heat Map reveals high startup activity in the US, followed by India and Europe.
Below, you get to meet 20 out of these 521 promising startups & scaleups as well as the solutions they develop. These third-party logistics startups are hand-picked based on criteria such as founding year, location, funding raised & more. Depending on your specific needs, your top picks might look entirely different.
Interested in exploring all 500+ 3PL startups & scaleups?
Top 10 3PL Industry Trends in 2024
1. Inventory Management
Increasing globalized trade and e-commerce exacerbates problems for logistics providers ranging from limited real-time inventory visibility, discrepancies between recorded and actual stock, and delays in inventory status. Therefore, innovations in inventory management offer third-party logistics providers with Internet of Things (IoT) sensors, predictive machine learning, and cloud-based inventory management.
Moreover, these innovations are addressing the bottlenecks in modern logistics processes through real-time inventory tracking, automated reconciliation processes, and predictive stock-level optimization. This ensures more accurate and efficient inventory management systems for 3PL providers.
VavaStone offers an Inventory & Sales Management Platform
US-based startup VavaStone offers an advanced inventory and sales management platform with tools to adapt to changing market trends and consumer preferences. The platform streamlines sales processes to ensure efficient order management and reduced operational costs.
It uses real-time digital inventories, ensuring accurate knowledge of slabs or products with additional features like digital signature for secure transactions, real-time accounting integration, and multi-language support. The platform further simplifies the inventory management process using delivery tracking and online payments. VavaStone's platform enhances supply chain management with real-time visibility and efficient order fulfillment.
SHIPHYPE FULFILLMENT develops Real-Time Fulfillment Software
SHIPHYPE FULFILLMENT is a Canadian startup that specializes in third-party logistics and fulfillment. The startup's fulfillment software tracks orders and inventory in real-time. This simplifies the process of submitting work requests and provides updates throughout the work process until completion.
Its logistics management procedure starts with the dispatch of inventory to the warehouse, which is monitored using the advanced fulfillment software. After this, orders are synced with the software's dashboard, where items undergo accurate picking from inventory with automatic selection of optimal shipping rates. This system enables businesses to streamline operations and ensures timely deliveries.
2. Digital Warehousing
Many 3PL warehouse operations struggle with inefficient space utilization, the inability to quickly locate items within large warehouses, and delays in order fulfillment due to manual processes. Therefore, startups are developing digital warehousing solutions that employ automated storage and retrieval systems (ASRS), augmented reality-based (AR) quick item location, and real-time analytics to optimize storage layouts.
Further, digital twin technology creates a virtual replica of the warehouse, allowing warehouse managers to simulate and test different storage strategies before implementing them. These digital solutions maximize space utilization and enhance the accuracy and speed of order processing, improving operational efficiency in the 3PL industry.
ShipOut provides a Warehouse Management System (WMS)
US-based startup ShipOut makes a cloud-based warehouse management system to improve operational efficiency in warehouses. It provides real-time inventory data to streamline order fulfillment and improve demand forecasts. ShipOut's all-in-one workflow allows businesses to manage clients, orders, inventories, returns, and finances with minimal effort.
Besides, the platform supports barcode management for products, locations, picking lists, and cartons to ensure accurate operations. It also integrates with multiple e-commerce and retail channels with automatic synchronization of orders and inventory across stores with real-time logistics tracking data. ShipOut's solutions enable businesses to meet bulk order requirements through further enhancement of its utility in the logistics domain.
Trackstar creates a Warehouse Management API
US-based startup Trackstar creates a Universal API to streamline the development of warehouse management systems. The startup's solution normalizes and synchronizes WMS data to eliminate the need for manual data transformations for data on products, inventory, orders, ASNs, RMAs, and more.
For developers, Trackstar provides detailed documentation and webhooks. Its Universal API facilitates seamless integration with multiple logistics providers, enhancing operational efficiency and creating a broader network of 3PLs without the challenges of integration.
3. Robotics
Holidays and global events like COVID-19 highlight problems in 3PL such as labor shortages, picking inconsistency, and extended time for sorting and palletizing. Robotic automation systems address these issues by integrating robots with advanced sensors to streamline inventory handling and minimize human effort.
For example, collaborative robots, or cobots, work alongside human workers to enable faster picking processes while ensuring a high degree of precision. Besides, advanced sorting robots equipped with machine vision identify, pick, and sort items at speeds surpassing human capabilities.
Robotic palletizing systems further handle various products simultaneously to optimize space on each pallet and prepare them for transportation more efficiently. Through these robotic innovations, the 3PL industry is achieving heightened productivity, accuracy, and operational resilience.
Pingspace Robotics promotes Advanced Robotic Fulfillment
Malaysian startup Pingspace Robotics offers advanced robotic-based fulfillment for e-commerce and B2B operations. The startup's robotic system features very high inventory accuracy and precise order management by minimizing risks associated with human error. Besides, Pingspace's Matrix storage system provides efficient storage with significantly more capacity in the same space while offering enhanced security through zero external accessibility.
The company's robotic warehouse also leverages real-time data capture to prioritize high-turnover items. This optimizes order processing speed and provides an immediate overview of order status, inventory, and operations. Pingspace Robotics' warehouse automation technology finds applications in a range of industries, including e-commerce, grocery, apparel, shoes, beauty, and more.
PHINXT Robotics makes Scalable Warehouse Robots
PHINXT Robotics is a UK-based startup that enables warehouses to easily deploy scalable autonomous robots. Its vendor-agnostic platform integrates with various robot models, allowing warehouses to build robot fleets or extend existing ones. Moreover, the robots coordinate movements among themselves through distributed intelligence even if communication with the scheduler is interrupted to minimize downtime.
Besides, PHINXT Robotics simulates warehouse environments to model and demonstrate efficiency improvements from their robotic systems. The system's flexible automation system design ensures quick deployment, flexibility, and cost-efficiency in warehousing operations.
4. Sustainable Logistics
Increasingly stricter environmental regulations are creating challenges in scrutiny over carbon-intensive operations, excessive packaging waste, and reliance on non-renewable fuels for transportation. To address these concerns, sustainable logistics within the 3PL industry are implementing innovations such as eco-friendly packaging materials sourced from biodegradable or recycled origins, thereby minimizing landfill contributions.
Other innovations include electric and hybrid vehicles increasingly incorporated into transportation fleets, significantly reducing greenhouse gas emissions. Additionally, sustainable warehouse designs emphasize energy efficiency and use renewable energy sources to reduce the carbon footprint of storage operations. Through these sustainability-focused innovations, the 3PL industry is minimizing its environmental impact and also aligning with the growing demand for green supply chain practices.
Tu Pack offers Sustainable Packaging for 3PL
UK-based startup Tu Pack specializes in sustainable logistics using environmentally friendly packaging solutions. The startup offers premium packaging options made from recycled materials to ensure they are reusable, recyclable, and biodegradable. Additionally, they repurpose old packaging as void fillers to minimize waste directed to landfills.
Tu Pack actively phases out plastic in its supply chain by focusing on waste reduction and increased recycling. It also provides options for brands to extend product life cycles through rental or resale. The startup's suitability-centric solutions ensure a positive impact on the planet and offer eco-friendly solutions for logistics operations.
Bringly develops Sustainable Multi-Carrier Software
Dutch startup Bringly focuses on sustainable multi-carrier software solutions tailored for the 3PL industry. The startup orchestrates deliveries across a multi-carrier network, optimizing the carbon footprint per shipment. Its platform facilitates shipping from various stock locations, including fulfillment centers and physical stores, to ensure efficient and eco-friendly deliveries.
Bringly's system provides real-time insights into performance and CO2 impact, allowing for proactive monitoring and optimization. It also matches delivery capacity with ideal parcels in real-time to enable efficient, sustainable deliveries, making it an important asset for third-party logistics providers.
5. Last Mile Delivery
Rapid urbanization creates logistical problems stemming from urban congestion and traffic pile-ups that lead to frequent delivery delays, escalating fuel usage, and increasing delivery expenses. Last-mile delivery innovations, such as electric cargo bikes and delivery drones, are circumventing traffic issues and ensuring on-time deliveries with a reduced carbon footprint.
Concurrently, smart locker systems stationed at urban junctures facilitate recipients to collect their consignments flexibly, reducing the amount of failed deliveries. AI-empowered software also pinpoints delivery windows by sifting through real-time traffic metrics to keep consumers informed and improve first-time delivery success rates. Through these solutions, the 3PL industry streamlines urban deliveries and realizes both environmental and operational gains.
Nephew simplifies Rider Dispatch Management
Nephew is a Nigerian startup that provides a platform for delivery rider dispatch management. Its technology connects businesses to dispatch riders nearest to the pickup point, ensuring timely pickups and deliveries. The platform also provides real-time tracking of dispatch riders, allowing businesses to monitor orders and activities. By integrating Nephew's API, 3PL businesses automate the logistics process, from order placement to delivery.
Additionally, the company's escrow payment system ensures secure transactions to protect both buyers and sellers. Nephew's platform makes the last mile of logistics operations more efficient and reduces late pickups. This ensures timely deliveries with an emphasis on security that ensures packages always reach the intended recipients.
Pidge builds a Delivery Network
Indian startup Pidge develops a delivery networking platform to streamline and improve last-mile deliveries. Its networking platform, Pidge Networks, enables both organized and unorganized 3PLs to gain visibility and attract businesses in need of delivery partners. It contains a range of features such as a profile showcase which displays the expertise, service areas, and track record of delivery rider providers.
The platform's smart matching algorithm also increases the chance of successful partnerships by aligning the requirements and capabilities between businesses and 3PLs. In this way, Pidge streamlines the connection between businesses and delivery services, enabling 3PLs to expand their business market.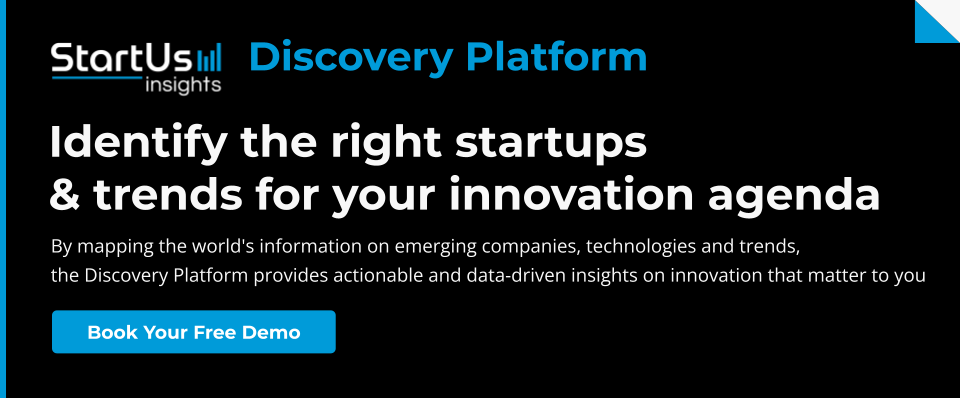 6. Order Cycle Coordination
The e-commerce boom brought complexities in handling diverse order types, synchronizing multi-channel orders, and ensuring real-time visibility for clients and end consumers. These challenges intensify as customers increasingly expect seamless shopping experiences across online and offline platforms. Therefore, startups are developing order management systems using AI to predict order flow, automate warehouse tasks, and optimize order routing with real-time inventory and demand data.
Through real-time tracking features, both businesses and consumers are able to monitor order status, fostering transparency and trust in logistics. Moreover, these solutions enable the 3PL industry to efficiently handle the surging e-commerce demand, enhancing customer satisfaction and promoting operational cohesion.
Hypertech Logistics aids in Transport Order Management
Indian startup Hypertech Logistics provides HyperProvider, a platform that optimizes freight movement using AI. It centralizes freight operations on a single platform while focusing on transport order management. Through the platform, freight managers find freight inquiries by departure time, location, and material, and also receive real-time rate suggestions to increase the success ratio.
Moreover, the startup's client networks streamline operations to ensure faster execution and enhanced communication with its freight market board providing load recommendations. Further, the cloud-based solution enables inter-company collaboration and better decision-making between enterprises and transport operators. It also results in a more efficient transportation lifecycle and improved transparency across the value chain.
OrderEZ ensures Streamlined Order Management
Singapore-based startup OrderEZ develops an order management platform that features inventory-aware sales and CRM solutions to improve logistics and order fulfillment. Its features include sales team management with insights into sales rep activities, inventory-aware ordering, and digital delivery confirmations.
The platform also improves customer communication through its order fulfillment, which contains an online self-serve ordering portal, custom pricing, and automated order updates. The startup's reporting tools offer real-time data on sales trends while accounting and inventory integrations simplify the process of business management.
7. Reverse Logistics
Most supply chains are not equipped to efficiently manage an influx of returned goods with surges in returns straining storage capacities and complicating inventory management. 3PL providers also fail to restock refurbished or returned products and do not follow proper guidelines for recycling or disposal in a timely and cost-effective manner. Innovations in reverse logistics solutions address this through software platforms that provide automated decision-making tools.
These platforms analyze products to provide suggestions on appropriate disposition routes for returned items based on their condition and market demand. Moreover, data analytics is being employed to understand the root causes of returns, enabling businesses to preemptively address product or service issues. Automated returns processing centers equipped with AI and robotics also expedite the sorting and handling process, ensuring swift turnaround times.
IronLink Logistics offers Full-Service Reverse Logistics
IronLink Logistics is a US-based company that provides solutions to manage supply chains, including reverse logistics. The startup's full-service reverse logistics recaptures value in returned goods by offering services like repair, refurbishment, recycling, and material reuse. Additionally, its reverse logistics services address the challenges of idle returned inventory and ensure efficient returns processing.
Further, IronLink's approach to returns management includes receiving, inspecting, sorting, and processing returned goods at their 3PL warehouse. The startup's reverse logistics services extend to various industry verticals and assist businesses in converting returns into revenue streams.
Owen Allen Solutions specializes in Returns Management
US-based startup Owen Allen Solutions creates a comprehensive returns management system to track, manage, and monetize returns. It encompasses D2C and B2B returns, refusals, and real-time reporting to mitigate fraud and optimize inventory investment. The startup's services range from returning good products to inventory, reboxing items with damaged packaging, to quality control based on specific client specifications.
Additionally, its proprietary returns system features quality control checks and vetted closeout channels that do not undercut current product lines. Further, Own Allen Solutions offers environmentally friendly disposal methods through certified recyclers. The startup's extensive proprietary returns management system is important in maximizing revenue and ensuring customer satisfaction.
8. Omnichannel Fulfillment
Consumers have a wide range of online and offline channels to make purchases and yet expect consistent, rapid service across all touchpoints which proves challenging for third-party logistics providers. Innovations in omnichannel fulfillment solve these complexities through advanced software platforms that facilitate real-time inventory visibility across all channels. They ensure synchronized stock levels through electronic data interchange (EDI) systems to ensure timely and accurate omnichannel order processing.
Additionally, predictive analytics tools forecast demand variations across channels to enable proactive inventory allocation. Unified communication systems further ensure consistent brand messaging and customer service, regardless of where the purchase or interaction occurs. By deploying these strategies for omnichannel fulfillment, the 3PL industry is elevating customer satisfaction and optimizing inventory management.
OTO enables Automated Omnichannel Logistics
OTO is a Saudi Arabian startup that develops a dashboard for omnichannel logistics automation. The startup's platform automates shipping processes by allowing businesses to set automation rules to filter shipping companies based on a wide range of parameters such as order capacity and delivery area coverage. It also manages returns, either fully or partially, and provides comprehensive analytics to assess performance and fulfillment rates.
Besides, OTO's API library enables businesses to tailor their logistics operations. The startup's customer notification system keeps consumers informed about their shipments and returns. This way, the platform streamlines omnichannel 3PL operations and ensures efficient order management across multiple sales channels.
Amilo advances Omnichannel Distributed Fulfillment
Singapore-based startup Amilo specializes in logistics solutions including smart and flexible distributed fulfillment networks, pickup and last-mile aggregation, and cross-border delivery. Its solution features a high order fulfillment rate, pick and pack accuracy, and a large number of integrations with marketplaces like Shopify and other third-party logistics network operators. The startup offers standardized processes, actionable reports, and seamless integrations with various platforms and providers.
Amilo's solution also features virtual bundling, batch management based on SKU attributes, and expiry management to enhance inventory control. Additionally, its returns management solution focuses on clear tracking and outbound quality control to improve sales. In the 3PL industry, such a network ensures efficient operations and growth across channels and geographies.
9. Cold Chains
The COVID-19 pandemic highlighted the pressing challenge of maintaining the integrity of temperature-sensitive products, especially during transportation and storage. This problem is being addressed through advanced temperature monitoring systems, equipped with IoT sensors. This provides real-time tracking and alerts, ensuring that products remain within desired temperature thresholds during storage and transport.
Such systems are also complemented by AI-driven predictive analytics to identify potential temperature breaches based on external factors like weather patterns. Further, new packaging solutions, such as phase-change materials, maintain stable internal temperatures for extended durations. By integrating these cold chain technologies, the 3PL industry is enhancing the reliability and safety of transporting temperature-sensitive goods.
HanulTL advances Cold Chain Optimization
South Korean startup HanulTL specializes in optimized cold chain solutions to ensure that temperature-sensitive products maintain their quality during transit. Its solutions include a range of cold chain packaging that caters to varying temperature requirements. The startup's products like Elephant Bio come in multiple sizes, from small 5L form factors to over 70L, and are designed to maintain temperatures of 2-8℃ for up to 48 hours.
Besides, the startup provides dry ice, data loggers for monitoring, and door-to-door bio-pharmaceuticals transportation. The startup's solution bridges the gap in cold chain logistics and finds applications in a range of industries like medical, food, agriculture, pharmaceuticals, and more.
Jumppoint ensures Multi-temperature Delivery
Chinese startup Jumppoint provides multi-temperature delivery solutions to ensure that products reach their destinations in optimal conditions. Its cold chain logistics supports storage at a range of temperature ranges from -18°C to 25°C and includes refrigerated vehicle delivery, ensuring the integrity of temperature-sensitive goods.
The startup's solution also features real-time tracking, allowing logistics managers and consumers to monitor the status of shipments. This further alleviates customer service pressures. Jumppoint provides solutions for delivery modes such as standard, same-day, self-pickup, cold chain, and international.
10. Transport Route Optimization
Global economic instability and urbanization are increasing fuel costs and urban congestion, which highlights the need to streamline transportation routes to reduce operational expenses. For this reason, startups are using data from traffic patterns, roadworks, and disruptions to reduce the impact on delivery efficiency and customer satisfaction.
For example, advanced software platforms combine AI and machine learning to analyze real-time traffic conditions and historical data to determine the most efficient and time-saving routes. These systems also dynamically adjust routes in real-time based on emerging disruptions or changing priorities. Additionally, they reduce carbon footprints by optimizing fuel consumption and promoting sustainable operations.
Pyramid Logistics Software enables Multi-stop Route Planning
Pyramid Logistics Software is a US-based startup that creates an AI-powered platform for logistics network design and optimization. The platform automates trucking and commercial fleet route planning, scheduling, and resource utilization. The startup's optimization algorithms provide efficient and cost-saving routing designs and handle thousands of stops simultaneously.
The platform supports combined inbound and outbound routing to ensure efficient resource utilization. It is tailored for carriers, 3PLs, shippers, and distributors, aiming to simplify the complexities of commercial fleet routing. Moreover, Pyramid Logistics Software uses automation and optimization to reduce costs and improve efficiency within the 3PL industry.
Vector to Transform aids in Smart Multi-Point Delivery Optimization
Singapore-based startup Vector to Transform offers smart multi-point delivery optimization using AI for logistical planning. Its algorithm is designed for fleet operators with up to 100 vehicles and also addresses challenges in depot-to-variable and multi-point delivery logistics.
The startup's technology features schedule and route optimization with artificial intelligence that uses a wide range of parameters. This includes driver monitoring, reporting on fuel cost, carbon emissions, anomalies, and more. Besides optimizing delivery, Vector to Transform also calculates electric vehicle transition options to promote the electrification of vehicle fleets within the logistics industry.
Discover all 3PL Industry Trends, Technologies & Startups
Machine learning is enhancing predictive analytics to enable more accurate demand forecasting and inventory optimization. Besides, the integration of RFID tags and barcodes improves real-time tracking and visibility throughout the supply chain. Another notable advancement is the use of drones or unmanned aerial vehicles (UAVs) for deliveries in hard-to-reach areas.
The 3PL trends and startups outlined in this report only scratch the surface of trends that we identified during our data-driven innovation & startup scouting process. Identifying new opportunities & emerging technologies to implement into your business goes a long way in gaining a competitive advantage.
Interested in exploring all 500+ 3PL startups?
✕
Looking for emerging 3PL startups & technologies?
✕
Looking for specific 3PL trends & technologies?
✕