Prototyping serves as a vital tool for innovation, design validation, and product development. It encourages innovation by allowing designers and manufacturers to experiment with new ideas and concepts. However, finding suitable materials, designing intricate models, and keeping up with iterative changes are challenging. Moreover, material waste and energy consumption contribute to environmental concerns.
Therefore, the emerging prototyping trends work to address these issues. New technologies empowering prototyping include 3D printing-enabled rapid prototyping, the Internet of Things (IoT), generative design, sustainable materials, and more. Read more to explore these technology trends and find out how they impact your business.
Innovation Map outlines the Top 10 Trends in Prototyping & 20 Promising Startups
For this in-depth research on the Top Prototyping Innovations, we analyzed a sample of 1372 global startups & scaleups. This data-driven research provides innovation intelligence that helps you improve strategic decision-making by giving you an overview of emerging technologies in the engineering industry. In the Prototyping Innovation Map below, you get a comprehensive overview of the innovation trends & startups that impact your company.
Top 10 Prototyping Trends in 2024
These insights are derived by working with our Big Data & Artificial Intelligence-powered StartUs Insights Discovery Platform, covering 3 790 000+ startups & scaleups globally. As the world's largest resource for data on emerging companies, the SaaS platform enables you to identify relevant technologies and industry trends quickly & exhaustively.
Tree Map reveals the Impact of the Top 10 Trends in Prototyping (2024)
Based on the Prototyping Innovation Map, the Tree Map below illustrates the impact of the Top 10 Prototyping Industry Trends in 2024. 3D printing is the foremost driver in prototyping that enables rapid and cost-effective design workflows. Augmented and virtual reality (AR & VR) platforms enhance visualization and collaboration, particularly for design comprehension. Additionally, manufacturers still leverage precision injection molding to develop intricate prototypes cost-efficiently.
Collaborative design, enabled by cloud computing, boosts teamwork, reduces errors, and speeds decision-making. Further, hybrid manufacturing combines techniques for complex prototypes and reduces material wastage. Likewise, reverse engineering accelerates product development and cuts down costs. At the same time, IoT-driven simulations offer real-time data for informed decisions.
Generative design solutions use AI to create otherwise unachievable designs while reducing development time and costs. Lastly, sustainable materials address environmental concerns and human-machine interaction (HMI) systems ensure user-friendly control systems. These technology trends in prototyping optimize efficiency and sustainability, benefiting designers, engineers, and manufacturers across industries.
Global Startup Heat Map covers 1372 Prototyping Startups & Scaleups
The Global Startup Heat Map below highlights the global distribution of the 1372 exemplary startups & scaleups that we analyzed for this research. Created through the StartUs Insights Discovery Platform, the Heat Map reveals high startup activity in the US and India, followed by Western Europe.
Below, you get to meet 20 out of these 1372 promising startups & scaleups as well as the solutions they develop. These prototyping startups are hand-picked based on criteria such as founding year, location, funding raised & more. Depending on your specific needs, your top picks might look entirely different.
Interested to explore all 1300+ prototyping startups & scaleups?
Top 10 Innovations & Trends in Prototyping (2024)
1. 3D Printing
Additive manufacturing addresses the challenges encountered in traditional methods by offering rapid and cost-efficient prototype creation. Among the latest technological advancements, multi-material and multi-color 3D printing stand out. They enable the production of intricate and functional prototypes while reducing the need for post-processing. High-speed 3D printing techniques, such as continuous liquid interface production (CLIP), substantially expedite prototype manufacturing.
Additionally, metal 3D printing facilitates the creation of durable and precise metal prototypes. These innovations enhance prototyping workflows by saving time and costs. Novel 3D-printing-powered prototyping systems streamline design iterations and expand material options. 3D printing caters to designers, engineers, and manufacturers, accelerating innovation and minimizing resource investments.
Endeavor 3D offers Multi-Jet Fusion (MJF) Printing
US-based startup Endeavor 3D leverages MJF technology for thermoplastic parts. It uses a powder-based approach to create intricate and durable 3D objects layer by layer. This technology features advantages like speed, precision, material variety, strength, and cost-efficiency.
The startup's multi-jet fusion printing also makes it possible to produce complex geometries with reduced waste, enabling unconventional-shaped prototyping. Endeavor 3D accelerates product development cycles, reduces costs, and creates high-quality prototypes. This empowers designers and manufacturers to bring innovative products to the market more efficiently.
FlexSys enables Automated Multi-Material Prototype Development
Italian startup FlexSys produces multi-material customized prototypes using 3D printing. The startup utilizes various additive manufacturing methods like stereolithography (SLA), fused deposition modeling (FDM), and selective laser Sintering (SLS) to enable serial production. Compared to traditional methods, FlexSys connects prototyping with production in a single process to optimize times and costs. It ensures high performance, unlimited geometries, and the production of pre-assembled parts for better system flexibility.
Moreover, the startup's approach accommodates a broader variety of materials, such as polymers and elastomers, even when dealing with high working temperatures and different levels of hardness. This way, FlexSys provides iterative design, competitive advantages, and shorter lead times for manufacturers, product designers, and 3D service providers.
2. AR & VR-assisted Designing
Immersive technologies actively contribute to the prototyping industry by enhancing visualization, improving collaboration, and increasing operational efficiency. Recent advances highlight AR as it allows designers and engineers to overlay digital prototypes onto physical environments. This enables real-time design assessments. Virtual reality platforms offer immersive 3D experiences, enhancing design comprehension and facilitating early-stage testing.
Further, extended reality (XR), encompassing VR, AR, and mixed reality (MR), facilitates interactions in digital spaces. This provides a more immersive, interactive, and cost-effective means of visualizing and refining designs. These technologies offer significant advantages, including improved spatial understanding, reduced iteration times, and enhanced collaboration among designers, engineers, and manufacturers.
Bezel Design provides a Spatial Canvas
US-based startup Bezel Design constructs an immersive canvas for spatial design on the web. It allows 3D designers and developers to build interactive models and review them in VR or AR. It also allows additional 3D interactions and animations without coding.
The startup's solution is useful for interior design, game design, dynamic landscape concepts, immersive product designs, and other use cases. Further, the platform is collaborative to enable designers to ideate together, draw comments, and share ideas in real-time. This, in turn, allows 3D designers and developers to prototype faster.
Onboard advances Spatial Prototyping
German startup Onboard utilizes spatial prototyping through its VR CAD tool. It allows designers to create and test spatial designs interactively and collaboratively. Designers explore virtual spaces, gain insights into ergonomic considerations, and understand human behavior within these spaces. It offers a natural canvas for sketching and ideation, fostering innovation and improved customer understanding.
Onboard's tool also integrates into existing workflows, reducing errors, cutting costs related to physical prototyping, and accelerating development. It also enhances the design process, streamlines communication, and leads to more efficient and customer-centric prototypes. The tool benefits various industries, particularly in architecture and vehicle development.
3. Precision Injection Molding
In the realm of prototyping, fabrication takes multiple iterations and creates wastage. To address that, startups are developing precision injection molding. Technological advances in this field encompass micro-injection molding, insert molding, and gas-assisted injection molding. They contribute to a transformative impact on rapid prototyping. Micro-injection molding, for instance, empowers the creation of intricate, small-scale prototypes with increased precision.
On the other hand, insert molding seamlessly integrates components, streamlining assembly and augmenting part durability. Gas-assisted injection molding further enhances part quality by mitigating defects and reducing material consumption. These technologies improve heightened precision and cost efficiencies while expediting design iterations.
Pezo Solutions manufactures Plastic Injection Molding Machines
US-based startup Pezo Solutions builds a plastic injection molding machine to enhance prototyping capabilities. Pezo GS-5T is the startup's molding machine that operates on standard compressed air and 110V power. It is portable and produces injection molded parts using commonly available thermoplastic materials. The machine also exhibits rapid material switching capability with minimal wastage and is well-suited for insert molding.
Further, the injection molding machine streamlines the production of insert and over-molded parts. This allows for efficient and versatile manufacturing with quick setup and parameter adjustment. As a result, this portable, quick-insert molding machine benefits early-stage medical device prototyping, assembly lines, and small production runs.
Protoshop fabricates Molded Prototypes
US-based startup Protoshop utilizes prototype molding to support design verification and engineering estimates. To ensure long mold life expectancy and rapid execution, Protoshop provides personalized moldability reviews. Then, the startup uses CNC milling and injection machines to fabricate the prototypes with fewer errors and greater accuracy.
The company's proprietary method involves both heating and cooling of mold cavities, which ensures a more accurate and repeatable molding process. This way, designers, engineers, and stakeholders in critical later development activities recreate multiple parts faster while processing challenging plastic materials.
4. Collaborative Design
Cloud computing reduces IT costs for businesses while enabling collaborative design through remote collaboration across teams. Cloud-powered collaborative technology offers an array of advantages. It promotes real-time teamwork by erasing geographical boundaries, reduces design iteration durations, and enhances inter-team communication.
In contrast to conventional methods, collaborative design solutions hone design accuracy and precision. They also centralize design data to ensure version control and facilitate effortless data sharing. This translates to fewer errors, expedited decision-making, and streamlined workflows. SaaS (Software as a Service) platforms further optimize resource utilization. This enhances design quality and accelerates the time-to-market in prototyping.
Napkin simplifies Backend Prototyping
US-based startup Napkin deploys a serverless SaaS platform for backend prototyping. The cloud-based code editor simplifies backend development with zero configuration dependencies and instant API endpoints in the browser. Further, the cloud infrastructure allows the public sharing of functions with others, making collaboration barrierless.
Additionally, Napkin's online software features a fully managed function scheduler and comprehensive event monitoring capabilities. This ensures enhanced efficiency and control. Napkin thus improves cost savings, time-to-market, risk reduction, and collaboration involved in the software development process.
My3D.Cloud enables 3D Prototyping
Latvian startup My3D.Cloud creates a workspace for effective collaboration through a 3D prototyping platform. It is a SaaS product that stores 3D data, files, and project documentation. The platform also provides 24/7 access as well as allows designers to convert and showcase their works.
My3D.Cloud benefits survey companies, architects, and construction companies. It enables rapid and cost-effective iteration of design concepts and facilitates better communication between designers and clients.
5. Hybrid Manufacturing
Hybrid manufacturing is a growing trend in the prototyping industry as it combines additive and subtractive manufacturing techniques. This enables the creation of complex prototypes with higher efficiency and precision. Laser powder bed fusion with CNC, for instance, constructs intricate prototypes through precise layer-by-layer assembly, while CNC machining enables precise finishing.
Hybrid milling amalgamates CNC and 3D printing to yield rapid, high-precision prototypes with increased speed and dimensional accuracy. These innovations reduce material wastage, speed up iteration cycles, and increase cost-efficiency for stakeholders.
Metal Tech leverages Multi-Laser Deposition
Australian startup Metal Tech processes wire and powder at the same time with a deposition head that contains multiple lasers. Its product, Meltio, combines 3D printers, CNC, and robotic platforms. While 3D printing ensures safety and reliability, the multi-material dual print wire protects against corrosion.
Ongoing process control also constantly monitors and corrects the metal 3D printing process. It provides reliable and long-lasting performance while enhancing deposition rates. Meltio also maximizes material utilization and minimizes heat input. This results in much faster production time and more versatility for manufacturing industries.
SmartZavod offers an Automated Hybrid 3D Printer
Ukrainian startup SmartZavod automates professional prototyping using a hybrid 3D printer. The startup's fully automated multifunctional hybrid printer addresses the need for multiple devices for various materials and processes, such as milling and laser work.
The continuous printer features 6 different tool heads to process up to 30 materials. By combining printing, milling, and laser cutting in a single device, SmartZavod increases efficiency, reduces costs, and accelerates innovation. This benefits product designers, manufacturers, and other end-users.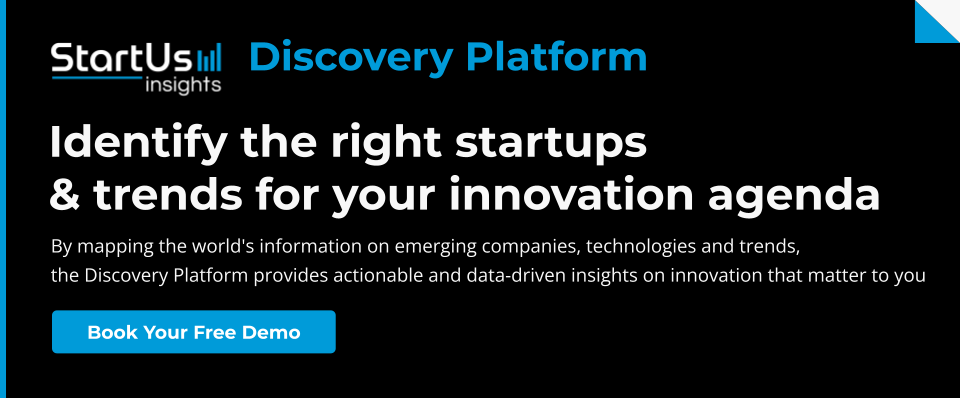 6. Reverse Engineering
Reverse engineering allows designers to analyze existing products for potential improvements. By deconstructing and comprehending how products function, manufacturers refine designs, reduce costs, and elevate quality standards. The integration of 3D scanners with AI capabilities presents substantial enhancements to rapid prototyping. These scanners meticulously capture details and employ AI algorithms for efficient data processing, accelerating prototyping cycles.
The advantages of reverse engineering include enhanced speed, cost-efficiency, and increased accuracy in replicating existing objects or creating prototypes. Designers, engineers, and manufacturers benefit from these advancements, as reverse engineering accelerates product development, optimizes designs, and reduces design revisions.
Lumafield designs an X-ray Scanner
US-based startup Lumafield manufactures a computed tomography (CT) scanner and offers cloud-based analysis software. To resolve reverse engineering challenges, the Nepture X-ray vision platform enables AI-driven scan configuration. The X-ray scanner allows customers to visualize products from the inside without time-consuming testing.
The scanner also identifies quality issues in the early stages. Moreover, the startup's Voyager software turns scans into quantifiable, actionable insights to measure hidden features and apply automated inspection for molding and casting issues. Lumafield brings detailed data capture, cost-effective measurements, and non-destructive testing (NDT) for design and engineering teams.
Polycam advances Mobile 3D Scanning
US-based startup Polycam makes 3D scanning for mobile devices. With handheld devices, users capture, edit, and share 3D scans. It also accelerates the prototyping of 3D environments, game characters, and video games. By utilizing LiDAR scanning, the startup captures sites and outputs hyper-realistic, accurate 3D models in minutes.
As a result, 3D artists, visual effects creators, and game developers create more immersive and visually captivating content while optimizing their workflows and reducing costs.
7. IoT-driven Simulations
IoT provides real-time data acquisition, analysis, and management, which are instrumental for informed decision-making in prototyping. Connected devices collect data on product performance, usage patterns, and other metrics to drive product design. For example, IoT-powered digital twins facilitate the creation of virtual prototypes. They enable designers to optimize and evaluate designs prior to physical prototyping.
Real-time monitoring further ensures continuous oversight of prototyping procedures, allowing for instant adjustments and issue resolution. These technological strides come with significant benefits, such as improved design precision, reduced development timelines, and cost savings by minimizing errors and rework. This way, IoT promotes data-driven decision-making across industries.
Immative Technologies builds IoT-based Digital Twins
Indian startup Immative Technologies leverages digital twins powered by IoT, AI, and data analytics. This technology provides a virtual, real-time representation of physical prototypes and products. Digital twins allow for the realistic simulation of prototypes in a virtual environment, enabling comprehensive testing and validation before physical production.
The startup's solution reduces the need for multiple physical prototypes, saving time and resources. Immative Technologies supports risk mitigation by identifying errors in the design simulation phase. This is crucial for industrial designers and hardware companies to advance rapid prototyping, leading to more sustainable practices.
Doppelio Technologies delivers IoT-based Testing
Indian startup Doppelio Technologies validates prototypes using IoT. The startup's solution automatically visualizes and simulates models of access control. It also tests connected products for changes in telemetry parameters, faulty sensors, and transient issues. This allows manufacturers to ensure faster product cycles and reduced costs for IoT prototypes.
8. Generative Design
With the recent innovations in AI, generative design influences the prototyping industry and engineering design more profoundly. Generative AI platforms assist in exploring, validating, and comparing numerous design options simultaneously. For determining possible combinations, generative design algorithms leverage machine learning to analyze customer requirements. Such solutions then present multiple validated iterations of a finished design.
By automating tasks, generative design reduces the time and costs associated with tedious processes ranging from optimization to aesthetic decisions. By rapidly exploring diverse design options, this approach empowers innovative prototypes with novel designs. This way, designers, engineers, and manufacturers create complex prototypes tailored to their needs.
Uizard offers AI-assisted UI Prototypes
Danish startup Uizard integrates AI design tools to transform digital product design ideas into fully functioning UI prototypes. The startup's AI Design Assistant provides instant conversion of screenshots into editable mockups. It allows software developers to generate attention heatmaps for UI analysis and transform hand-drawn sketches into polished prototypes.
Additionally, the assistant aids in text generation for UI elements and extracts design assets and themes from various sources, enhancing efficiency and accessibility in UI design. These features streamline the UI design process, saving time, improving accuracy, and providing valuable insights. This makes product design more efficient and accessible.
Unakin enables Text-to-Game Prototyping
UK-based startup Unakin makes a generative AI tool for game studios. It accelerates game prototype creation through AI-driven ideation and iterative development. The tool enables quick, resource-efficient prototyping without the need for coding or technical expertise.
For this, the tool utilizes multiple AI models with chat-to-create code assistance that builds playable experiences. Generative design by Unakin fosters collaboration and creativity within the gaming community while empowering developers to create prototypes quickly.
9. Sustainable Materials
The prototyping industry is facing challenges in terms of material waste, energy consumption, and toxicity in manufacturing. To address these issues, startups are leaning towards more sustainable materials and practices. One of the ways to achieve this is the adoption of bioplastics and recycled materials. Bioplastics are made from renewable biomass sources, which are biodegradable and compostable.
Additionally, businesses leverage nanotechnology to produce nanocellulose, which has gained popularity in medical prototypes. By promoting net-zero transition using eco-friendly materials, manufacturers reduce the environmental impact and prototype with minimal waste.
Terrafilum Engineered Filaments makes Recycled 3D Printing Materials
US-based startup Terrafilum Engineered Filaments manufactures eco-friendly 3D printing filaments. It develops industrial-grade filaments from bio-friendly and repurposed materials. Terrafilum ABS Eco-One is an organic additive that enhances landfill biodegradation. It promotes the breakdown of plastic into biogas, reducing the environmental impact.
The startup also offers custom engineering solutions, encompassing material selection and spool design, with a commitment to zero waste. This way, sustainable filaments enable prototyping and manufacturing companies to reduce their environmental impact and attract eco-conscious customers.
Colfeed4print produces Eco-Friendly 3D Printing Filaments
Spanish startup Colfeed4print creates eco-friendly 3D printing filaments using a colloidal dispersion method. This process results in customizable, homogeneous feedstocks with various inorganic phases, making them suitable for FDM equipment and easy to print. These filaments enhance sustainability in 3D printing by reducing plastic waste through biodegradation and recycling initiatives.
The startup's filaments maintain the same tensile strength and performance as traditional filaments while benefiting the environment. By offering customizable, eco-friendly filaments, Colfeed4print empowers designers, engineers, and manufacturers to embrace sustainable design principles and contribute to a waste-free future.
10. Interactive Prototyping
The scope of interactive prototyping in the software sector is limited to visualization platforms that aid app or software development. The emergence of low-code and no-code platforms democratizes application prototyping. This enables designers and non-technical users to visually construct interactive experiences. AR and VR-powered prototyping also introduces immersive dimensions into production workflows.
Further, novel interactive prototyping systems include wearable controllers and user-friendly mockup tools. They allow engineers to accelerate design iterations and product finalization. For example, motion and micro-interaction systems convey realistic user experiences. Additionally, AI integration aids in generating design elements and predicting user behavior.
Useberry empowers UI Prototype Testing
Greek startup Useberry catalyzes UX research and UI prototyping using design and prototyping tool integrations. The startup's solutions allow developers to import prototypes and enable rapid user testing and feedback collection. Its real-time user insights enhance productivity by allowing designers and developers to iterate quickly.
By bridging the gap between design and user testing, Useberry streamlines the prototyping process and contributes to more informed decision-making. This, in turn, leads to shorter development cycles and improved user experiences in the prototyping sector.
UXtweak simplifies UX Research
Slovakian startup UXtweak offers a comprehensive UX platform for usability improvement, catering from prototypes to production. It offers a suite of powerful research tools, including card sorting, tree testing, preference tests, five-second tests, surveys, and session recordings.
These tools enable designers and developers to organize content effectively, empathize with users, and assess usability seamlessly. By providing rich data exports, customizable task design, and comprehensive reporting, UXtweak improves user satisfaction, benefitting marketers and businesses.
Discover all Prototyping Trends, Technologies & Startups
From the influence of 3D printing to the potential of immersive solutions and reverse engineering platforms, these trends in prototyping offer notable benefits. The technologies empower stakeholders to improve collaboration, design speeds, and resource usage. Looking ahead, the industry anticipates adopting advanced haptic feedback, human-machine collaboration, and predictive analytics.
These developments will reshape prototyping, advancing innovation and enhancing efficiency to new levels. The prototyping trends and startups outlined in this report only scratch the surface of trends that we identified during our data-driven innovation & startup scouting process. Identifying new opportunities & emerging technologies to implement into your business goes a long way in gaining a competitive advantage.
Looking for prototyping startups & technologies?
✕