Global Startup Heat Map highlights 10 Top Smart Meter Startups to Watch in 2023
Through the Big Data & Artificial Intelligence (AI)-powered StartUs Insights Discovery Platform, covering over 3 790 000+ startups & scaleups globally, we identified 415 smart meter startups. The Global Startup Heat Map below highlights the 10 smart meter startups you should watch in 2023 as well as the geo-distribution of all 415 startups & scaleups we analyzed for this research. Based on the heat map, we see high startup activity in Europe and India, followed by the USA. These smart meter startups work on solutions ranging from energy consumption monitoring and reduction, smart metering as a service, multi-utility meters, and more.
Interested to explore all 400+ smart meter startups?
As the world's largest resource for data on emerging companies, the SaaS platform enables you to identify relevant technologies and industry trends quickly & exhaustively. Based on the data from the platform, the Top 5 Smart Meter Innovation Hubs are in London, Bangalore, Berlin, New York City, & Singapore. The 10 hand-picked startups highlighted in this report are chosen from all over the world and develop solutions for utility providers, commercial & residential buildings, public infrastructure, and more.
10 Top Smart Meter Startups to Watch in 2023
Smart metering solutions are the next generation of energy management systems that offer a wide range of benefits to consumers and utility providers. These solutions measure, monitor and manage energy usage in real time, allowing consumers to have greater control over their energy consumption and ultimately save money on their bills. Smart meters use advanced technology to provide accurate and timely information on energy usage and communicate this information back to utility providers automatically. This data is vital in identifying patterns and trends in energy usage, which improve grid efficiency and reduce energy waste. Smart meters also aid the integration of renewable energy sources into the grid and enable dynamic pricing models to encourage energy conservation during times of peak demand. Overall, smart metering solutions are a vital tool for achieving a more sustainable and efficient energy future.
EVUlution offers Smart Energy Monitoring
EVUlution is a Swiss startup that provides a smart metering solution, SMARTPOWER. It is an intelligent metering system for load and energy management that uses the internet of things (IoT) to monitor usage and bill customers for their energy consumption. Additionally, EVUlution offers ENERGYBOARD, a flexible energy management portal that facilitates integration with existing systems and provides insights into energy procurement, consumption, and billing data.
UtiliySmart provides Online Top-Up Meters
UtiliySmart is a UK-based startup that offers smart metering solutions to property businesses. It provides smart meter installation and energy management software to deliver real-time data on energy consumption and help businesses reduce energy usage. The startup manufactures Emlite EMA1, a smart top-up meter for electricity, gas, and water consumption monitoring and billing. UtiliySmart offers tenants with online payments, accurate metering, and in-home display options for better transparency and control of power consumption.
RF Meters makes Smart Wireless Energy Meters
Romanian startup RF Meters develops solutions for smart metering using wireless technology. It uses radio communication to gather data from the meters and upload it to data centers via radio frequency. The startup provides smart metering for electricity, thermic energy, gas, and water. The affordable meter is also suitable for retrofitting with existing systems and provides flexibility to customers. RF meters' wireless solutions fulfill actual meter requirements and eliminate the need for grid modernization. It provides cost-effective metering solutions to both individuals and businesses.
Software Werk develops an Energy Management Platform
German startup Software Werk offers Energy Assistant, an energy management platform to visualize consumption, cost, and emissions data from smart meters. The platform provides detailed energy insights that help analyze consumption by meter, site, business area, and time period. The startup's web administration interface also offers quick and easy access to users and allows them to make customizations. Energy Assistant optimizes efficiency and offers cost savings to industries by providing detailed energy insights.
Switch builds Decentralized Utility Systems
Switch is a South African startup that provides a platform for utilities to remotely monitor and manage customers' smart meters. It facilitates decentralization for utility providers using smart metering. The startup offers a web and mobile app for real-time usage monitoring and payments. It also lets users earn an income by selling their excess energy. Further, Switch provides an admin console to energy managers that features live tracking and production insights, as well as easy integration with accounting software.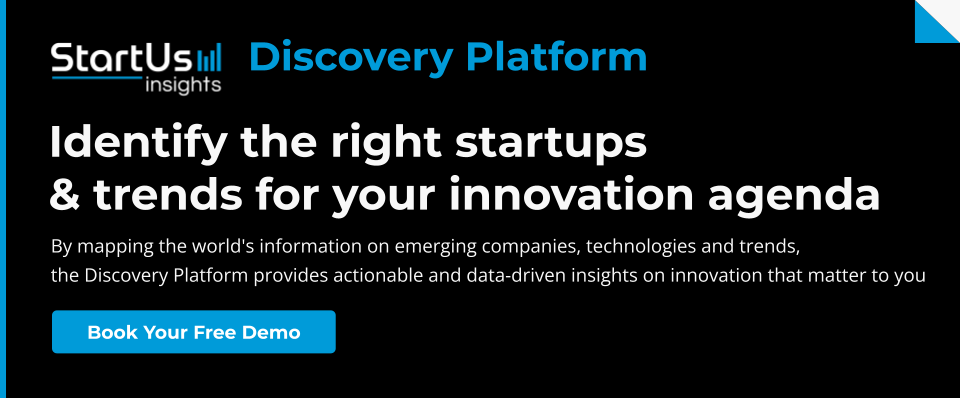 High Five Innovation Labs develops Meter Conversion Solutions
Indian startup High Five Innovation Labs develops an IoT-based solution to convert energy meters into prepaid smart meters. It provides end-to-end smart metering solutions to utilities, builders, and organizations. The startup's SOCH-1P is a one-stop solution for smart metering infrastructure that integrates peak load detection, power quality management, and anti-tampering features. The meter measures, collects, analyzes, and communicates with the head end system (HES) for visibility into the distribution network. Further, High Five Innovation Labs uses a field-replaceable communications module to enhance flexibility in individual, domestic, or small commercial applications.
Intellihub provides Smart Utility Infrastructure
Intellihub is an Australian startup that delivers smart metering and data solutions to maximize digital and new energy services. It offers multi-utility services across electricity, gas, and water for residential, industrial, and commercial owners. The meters deliver real-time insights and optimize any property for solar, battery, and electric vehicles (EVs). It also facilitates demand response and dynamic control of hot water. Intellihub works with energy distribution businesses to access data and manage the increasing flow of renewable energy on the grid.
Enerlink offers Intelligent Energy Management
Enerlink is a startup from Chile that helps organizations manage their energy consumption. Its solutions for smart charging, metering, and energy management utilize IoT and data analytics. The startup caters to the industrial, real estate, logistics, and public sectors, helping them become more energy efficient and lower emissions. In this way, Enerlink enables rental asset owners to view the consumption of each meter and manage notifications and collections more profitably.
EngenIQ enables Energy Consumption Reduction
UK-based startup EngenIQ uses artificial intelligence to help organizations reduce energy consumption and costs. It offers a platform that leverages ML algorithms on smart meters, buildings, and weather data to provide actionable insights and optimize energy efficiency. The startup's technology is suitable for application in commercial buildings, hospitality, leisure, and education facilities. EngenIQ's platform displays specific recommendations based on the data and also resolves issues causing significant increases in energy use.
Evoly Energy offers Smart Metering as a Service
Swiss startup Evoly Energy provides smart electric and water meters as a service on a subscription basis. Its Evoly LoRa meter tracks networks with data points on both water and electricity. It uses an all-in-one approach that facilitates remote meter reading, fraud detection, dynamic pricing, and predictive maintenance. The startup uses a pay-as-you-go model to eliminate expensive upfront costs for utilities, which makes it simple, affordable, and scalable. Evoly Energy transforms old-generation meters into smart ones and helps businesses to reduce energy consumption through data analysis.
Discover All Emerging Energy Startups
The energy startups showcased in this report are only a small sample of all startups we identified through our data-driven startup scouting approach. Download our free Energy Innovation Report for a broad overview of the industry or get in touch for quick & exhaustive research on the latest technologies & emerging solutions that will impact your company in 2023!
Looking for smart meter startups & technologies?
✕
Get your free Energy Innovation Report
We'll deliver it straight to your inbox!
✕