Global Startup Heat Map highlights 10 Smart Lock Startups to Watch in 2023
Through the Big Data & Artificial Intelligence (AI)-powered StartUs Insights Discovery Platform, which covers over 3 790 000+ startups & scaleups globally, we identified 111 smart lock startups. The Global Startup Heat Map below highlights the 10 smart lock startups you should watch in 2023 as well as the geo-distribution of all 111 startups & scaleups we analyzed for this research. Based on the heat map, we see high startup activity in the US and India, followed by Western Europe. These smart lock startups work on solutions ranging from multi-factor authentication (MFA) and encryption to same-day and automated deliveries.
Interested to explore all 100+ smart lock startups?
As the world's largest resource for data on emerging companies, the SaaS platform enables you to identify relevant technologies and industry trends quickly & exhaustively. Based on the data from the platform, the Top 5 Smart Lock Startup Hubs are in Bangalore, London, New York City, Mumbai & Warsaw. The 10 hand-picked startups highlighted in this report are chosen from all over the world and develop smart locker solutions for buildings, office spaces, and residential areas.
10 Top Smart Lock Startups to Watch in 2023
Smart lockers now feature biometric authentication, barcode scanning, mobile app integration, and more. Such solutions offer improved security and seamless user experiences. Smart lockers are easily accessible and manageable through smartphone apps, allowing users to reserve, unlock, and monitor locker status remotely. Additionally, the integration of the Internet of Things(IoT) enables real-time monitoring of locker availability and usage, optimizing space utilization and minimizing waiting times. Smart lockers also offer enhanced tracking and monitoring capabilities. This provides detailed logs of locker activity for improved accountability and security. Moreover, the integration of smart lockers with e-commerce platforms and delivery services allows for efficient package management and secure contactless deliveries.
YourLOX builds Smart Sports Infrastructure
YourLOX is a Slovakian startup that builds smart lockers for sports equipment. It allows sports enthusiasts to rent sports equipment, games, and leisure activities on the spot. The lockers use a secure multi-factor authentication process to reduce the risk of theft. The startup's lockers run on solar panels and make sports sustainable by sharing and enabling the reuse of equipment. This allows YourLOX to help municipalities and sports businesses to create a smart infrastructure and minimize waste.
Shttle makes Smart Shipping Lockers
Shttle is a Saudi Arabian startup that provides smart shipping lockers for online store customers for safer, faster, and affordable shipping. The startup allows customers to track orders through a control panel in real-time and also to manage returns on incorrect orders. The startup offers Shttle Stations where Shttle Lockers are used as delivery and receiving stations for flexible logistics applications. Shttle also provides custom lockers and locker-to-locker solutions for business and e-store owners to deposit their orders nearer to the end customers.
SETROC offers Smart Metal Lockers
Spanish startup SETROC manufactures metal lockers for e-commerce, changing rooms, and transportation. It offers smart and loading lockers with charging trolleys to charge smartphones, tablets, and laptops while providing security. The startup creates lockers for sports centers, schools, industrial laundries, and distribution centers. SETROC caters to delivery companies and end customers by providing a point of delivery and collection for the packages.
Lavii enables Contactless Food Pickup
US-based startup Lavii builds smart food lockers for restaurants and commercial buildings. The lockers use QR code scanners to allow customers to pick up parcels with minimal or no human contact. It also provides a secure compartment that is accessible only by authorized customers to avoid incorrect deliveries. Lavii's lockers thus keep food in insulated and secure compartments to ensure optimum storage temperature and enable convenient pickups.
OOHPod provides Commercial Parcel Solutions
Irish startup OOHPod provides smart parcel lockers for merchants and businesses. Its solutions reduce last-mile delivery inefficiencies and improve customer satisfaction. The lockers feature inbuilt cameras to ensure safety during pick-up and drop-off. OOHPod's lockers find use in petrol stations, grocery stores, pharmacies, and residential areas to reduce last-mile delivery emissions. Further, the startup runs on an open network to collect and deliver parcels to any centralized location at convenience and safety to enable greener communities.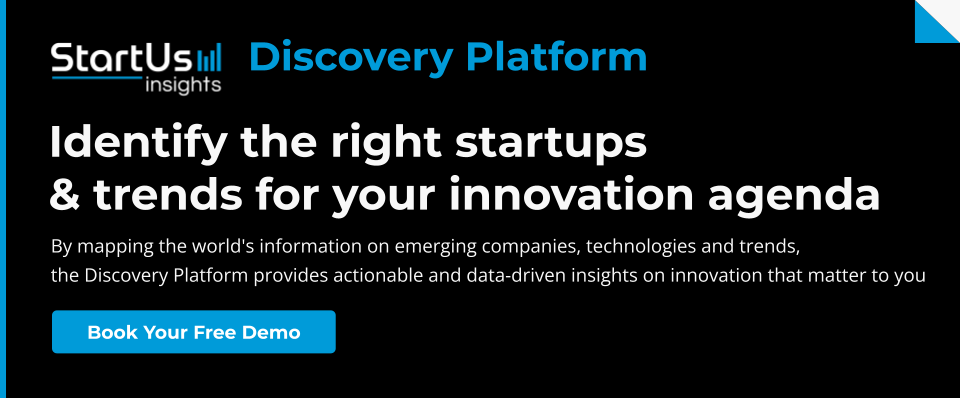 OX Point builds a Shared Network of Delivery Boxes
OX Point is a Czech Republic-based startup that provides variable modern secure boxes to keep food cool and expensive shipments safe. The lockers operate on an open network to run 24/7 and provide solutions for different types and sizes of boxes. The startup also improves reliability by using a bank ID to verify the identity and age of customers for delivering parcels accurately. OX Point caters to carriers, e-shops, and end customers by providing flexible boxing production and fulfilling custom requirements.
One Key Access provides Click & Collect Solutions
Australian startup One Key Access creates a better delivery experience for building tenants, residents, and staff. It offers convenient automated deliveries to customers, eliminating the need for building managers to manage deliveries. It enables increased security by authorizing courier entries and deliveries by the customers, reducing the risk of parcel mishandling. In this way, One Key Access reduces the complexities of last-mile deliveries by creating a smart and seamless delivery experience.
Lockster offers Package Storage Wall Solutions
Lockster is a Dutch startup that offers package storage wall solutions for apartment buildings and offices. It allows employees and residents to collect packages without third-party intervention to keep the packages safe. The lockers enable customers to return order packages easily from the parcel machine and also to post parcels to other addresses. Lockster caters to offices, institutions, and apartment complexes by providing custom package walls and saving on CO2 emissions from traditional deliveries.
Kutu develops Integrated Smart Locker Solutions
Turkish startup Kutu produces and manages integrated smart locker solutions for business processes. It enables personal storage, deliveries, returns, and asset management through smart software and safer locks. It offers BLUHUB, CLA6, and INNOV8, a range of smart lockers for individuals and businesses. The lockers are installed as a standalone mailbox as well as multiple units at once for short and long-term storage needs. This allows businesses to integrate the process and lockers with Kutu's software development kit (SDKs) and application programming interface (APIs).
Parcelsea enables Smart Deliveries
Parcelsea is an Estonian startup that provides personal pickup lockers to accept packages, groceries, and food deliveries. It leverages weatherproof and durable materials to provide secure and contact-free lockers. The lockers allow users to receive and send packages without being home and offer multi-factor authentication for safety and privacy. They consist of multiple sections and compartments to accept multiple deliveries in a day by allocating sections to specific orders. As a result, Parcelsea allows local food businesses to scale up by providing smart same-day deliveries and keeping the food fresh for long periods of time.
Discover All Emerging Smart Lock Startups
The 10 smart lock startups showcased in this report are only a small sample of all startups we identified through our data-driven startup scouting approach. Download our free Industry Innovation Reports for a broad overview of the industry or get in touch for quick & exhaustive research on the latest technologies & emerging solutions that will impact your company in 2023!
Looking for smart lock startups & technologies?
✕