Global Startup Heat Map highlights 10 Last-Mile Delivery Startups to Watch in 2023
Through the Big Data & Artificial Intelligence (AI)-powered StartUs Insights Discovery Platform, which covers over 3 790 000+ startups & scaleups globally, we identified 393 last-mile delivery startups. The Global Startup Heat Map below highlights the 10 last-mile delivery startups you should watch in 2023 as well as the geo-distribution of all 393 startups & scaleups we analyzed for this research. Based on the heat map, we see high startup activity in the US and India, followed by the UK. These last-mile delivery startups work on solutions ranging from autonomous fulfillment and on-demand delivery to smart lockers and route optimization.
Interested to explore all 390+ last-mile delivery startups?
As the world's largest resource for data on emerging companies, the SaaS platform enables you to identify relevant technologies and industry trends quickly & exhaustively. Based on the data from the platform, the Top 5 Last-Mile Delivery Startup Hubs are in Bangalore, London, New York City, San Francisco & Lagos. The 10 hand-picked startups highlighted in this report are chosen from all over the world and develop solutions for on-demand delivery, maximum asset utilization, better collaboration, and smart lockers.
10 Top Last-Mile Delivery Startups to Watch in 2023
Last-mile delivery, the final leg of the delivery process from a distribution center to the end consumer, leverages technology to improve delivery efficiency and customer satisfaction. Autonomous drones navigate through congested areas and deliver packages directly to customers' doorsteps, eliminating traffic delays and reducing carbon emissions. Autonomous vehicles equipped with advanced navigation systems also optimize delivery routes to ensure faster and more accurate deliveries. Further, the rise of crowdsourcing and shared economy platforms enables better utilization of local couriers and independent contractors for last-mile deliveries. This is based on their proximity to customers and enabling flexible, on-demand services. Additionally, smart lockers and pickup stations have gained popularity, allowing customers to conveniently collect their packages at their preferred locations and timeframes. These innovations in last-mile delivery enhance speed, convenience, and cost-efficiency, ultimately improving the customer experience.
Omrion facilitates On-demand Distribution
Indian startup Omrion offers last-mile delivery solutions for eCommerce and other businesses. It handles on-demand orders by precise order clubbing and sequencing to ensure accurate and timely deliveries. The startup also provides a comprehensive view of planned versus executed routes and real-time fleet tracking. This allows for actionable insights that increase efficiency in operations. Further, it offers services like audited vehicles equipped with GPS devices for location tracking and point-to-point billing to streamline the delivery process. Omrion focuses on consistency and transparency that brings efficiency in delivery across various industries including retail, consumer goods, food, and pharma.
Turbo Last Mile aids Delivery Journey Optimization
Irish startup Turbo Last Mile develops last-mile delivery software for businesses managing vehicle fleets, subcontractors, and external couriers. It leverages hybrid logistics technology that enables collaboration among different delivery services and optimizes routes based on real-time data. It offers other features like a booking system, labeling, customized alerts, control rate payment, and more. Turbo Last Mile helps businesses improve, optimize, and manage their delivery journeys, lower their costs, save time, and increase productivity.
Optimate ensures Optimal Fleet Utilization
Canadian startup Optimate builds cloud-based, AI-driven software for automating dispatching and scheduling processes. This allows delivery services and logistics businesses to manage all aspects of their logistics activities in one dashboard. The startup also provides features such as customized slotting and booking, dynamic fleet rebalance and sizing, and predictive route optimization. Optimate helps businesses optimize their fleet utilization and ensure on-time deliveries.
Deed Delivery improves Last-Mile Collaboration
Icelandic startup Deed Delivery develops end-to-end communication software for the last-mile delivery process. It simplifies the delivery process for consumers, delivery companies, and drivers. The startup also utilizes a driver app and an API system that enables companies to communicate with the end customers and track the deliveries in real-time. Further, it provides a consolidated view of the expected deliveries to the customers, including deliveries from different companies. Deed Delivery helps businesses increase their customer satisfaction, reduce delivery costs, and optimize delivery routes.
Shipstock provides eCommerce Fulfillment
Kenyan startup Shipstock offers eCommerce fulfillment solutions for online vendors. It enables them to store their inventory in one of its fulfillment centers, create delivery orders on its platform, and track delivery progress to their customers. The startup also integrates with eCommerce platforms, such as Shopify and Woo-Commerce, to consolidate and manage orders, inventory, and analytics. Shipstock helps online vendors scale their businesses by handling their last-mile logistics seamlessly and cost-effectively.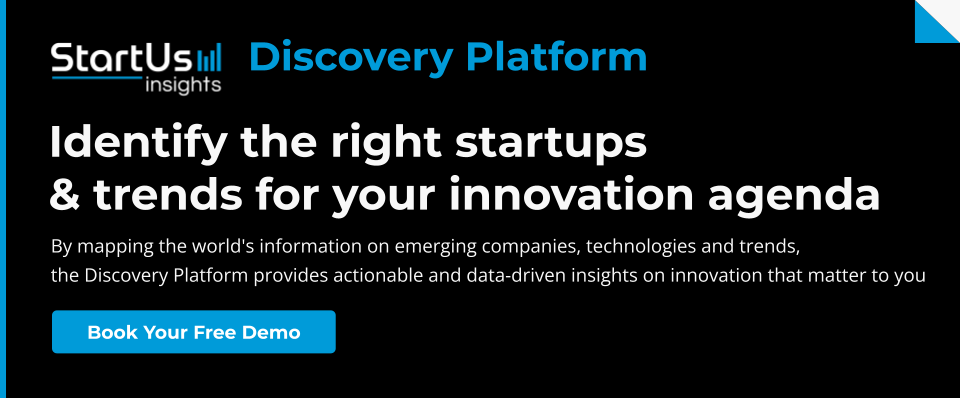 MobiQu manufactures Last-Mile Packaging
Turkish startup MobiQu designs and develops modular box systems for last-mile delivery. The startup's smart box is temperature-controlled and IoT-enabled, with sensors that preserve, track, and monitor the deliveries. It is also digital, sustainable, and efficient, offering transparent and independent process management and enhanced customization. MobiQu enables businesses to increase the number of deliveries and make longer trips with its smart box.
1MRobotics makes Robotic Nano-Fulfillment Centers
Israeli startup 1MRobotics creates robotic nano-fulfillment centers and automated facilities for last-mile delivery of eCommerce orders. The startup's product, Genesis, an off-the-shelf plug-and-play solution, is placed inside any retail space, such as a mall, pop-up location, or convenience store. It utilizes advanced robotics and software to automate the complete fulfillment process, from receiving orders to picking, packing, and dispatching items.
Carryt simplifies Last-Mile Route Optimization
Colombian startup Carryt provides last-mile logistics services to retail, eCommerce, and medical sectors. The startup combines AI and machine learning to integrate its route optimization with back-office systems. This allows them to plan, execute, and measure their last-mile logistics. It also offers a network of warehouses, strategically located at a reasonable distance from customers, to save costs and offer fair prices. Carryt simplifies delivery processes and optimizes transport fleets to reduce CO2 emissions and contribute to a sustainable environment.
Port operates Last-Mile E-Hubs
UK-based startup Port offers electric vehicles on a subscription for last-mile delivery. The startup operates e-hubs, where small electric vehicles are locked, charged, and maintained in dedicated ports. It provides access to different types of e-vehicle such as mopeds, bikes, cargo bikes, or scooters from its mobile app. The startup also provides a fleet management system for delivery businesses to electrify their fleets and improve their delivery performance. Port helps businesses save time and money for delivery services, while also reducing their environmental impact and operational burden.
Widdel creates Smart Lockers for Home Delivery
Italian startup Widdel builds smart lockers for last-mile deliveries. The startup's solution is customizable to integrate into homes and is manageable via an app. It is made from recycled materials and powered by solar energy. The customers have their online orders delivered to a nearby locker and pick them up at their convenience using a QR code. This allows for fast, secure, and contactless delivery, reducing costs and carbon emissions for both eCommerce businesses and customers. Widdel thus provides a flexible and convenient alternative to home delivery that meets the needs of consumers with busy schedules.
Discover All Emerging Logistics Startups
The logistics startups showcased in this report are only a small sample of all startups we identified through our data-driven startup scouting approach. Download our free Logistics Innovation Report for a broad overview of the industry or get in touch for quick & exhaustive research on the latest technologies & emerging solutions that will impact your company in 2023!
Looking for last-mile delivery startups & technologies?
✕
Get your free Logistics Innovation Report
We'll deliver it straight to your inbox!
✕