Since their introduction in the 19th century, electric machines offer multiple advantages over their fossil-powered counterparts. The electromagnetic principle enables simple machine construction and low-speed performances that are unmatched even by today's mechanical engines. But certain practical aspects of electric devices like the lack of a power reservoir that could power the device in mobile conditions prevent their wider adoption. Over recent years, innovations in battery technology are leading to the development of electric equipment for various use cases. Furthermore, innovations in electric infrastructure and digitalization are accelerating the transition to a cleaner, more sustainable future. In this report, discover top electrification trends and their impact on businesses.
Innovation Map outlines the Top 7 Electrification Trends & 14 Promising Startups
For this in-depth research on the Top Electrification Trends & Startups, we analyzed a sample of 2 839 global startups & scaleups. The result of this research is data-driven innovation intelligence that improves strategic decision-making by giving you an overview of emerging technologies & startups in the electrification industry. These insights are derived by working with our Big Data & Artificial Intelligence-powered StartUs Insights Discovery Platform, covering 2 500 000+ startups & scaleups globally. As the world's largest resource for data on emerging companies, the SaaS platform enables you to identify relevant startups, emerging technologies & future industry trends quickly & exhaustively.
In the Innovation Map below, you get an overview of the Top 7 Electrification Trends & Innovations that impact 2 839 companies worldwide. Moreover, the Electrification Innovation Map reveals 14 hand-picked startups, all working on emerging technologies that advance their field.
Top 7 Electrification Trends
Tree Map reveals the Impact of the Top 7 Electrification Trends
Based on the Electrification Innovation Map, the Tree Map below illustrates the impact of the Top 7 Electrification Trends. Startups and scaleups are developing charging technologies to facilitate the hassle-free operation of electric equipment. The advances in energy intelligence through advanced data analytics offer insights into these operations. Energy-sharing technologies enable the pooling of available energy to combat the huge demand for electrification. Further innovations in heat management systems and power electronics improve the efficiency of electric systems. Finally, sector coupling ensures the decarbonization of operations by utilizing renewable energy sources.
Interested to explore all 2 800+ electrification startups & scaleups?
Global Startup Heat Map covers 2 839 Electrification Startups & Scaleups
The Global Startup Heat Map below highlights the global distribution of the 2 800+ exemplary startups & scaleups that we analyzed for this research. Created through the StartUs Insights Discovery Platform, the Heat Map reveals that Europe and the US see the most startup activity.
Below, you get to meet 14 out of these 2 839 promising startups & scaleups as well as the solutions they develop. These 14 electrification startups are hand-picked based on criteria such as founding year, location, funding raised, & more. Depending on your specific needs, your top picks might look entirely different.
Top 7 Electrification Trends for 2022
1. Charging Technologies
For the widespread adoption of electric vehicles (EV), the industry requires the support of a robust charging infrastructure that facilitates hassle-free charging. Fast charging is one of the innovative electrification trends that allows the charging of an EV in a matter of minutes. Uniform charging, on the other hand, EV owners to charge their vehicles at home with a trickle charge or alternating current (AC). Wireless charging solutions require EVs to only be in the vicinity of the charging port. Together, these technologies are enabling a charging infrastructure that tackles the challenges in charging speed and accessibility.
gapcharge offers a Wireless Charging System
German startup gapcharge develops a wireless charging system. The startup's charging system automates the entire charging process for many application areas like logistics and micromobility. Its cableless charging process facilitates hassle-free vehicle charging without the issues of empty vehicles or broken cables due to drivers carelessly driving away. In addition to energy transfer, gapcharge's system enables data transfer as well for efficient battery monitoring and charging optimization.
Carbon-Ion builds an Ultrafast Charging System
US-based startup Carbon-Ion develops an ultrafast, high-power charging system that offers improvements over commercially available supercapacitors. The system stores energy with a combination of lithium-based batteries and supercapacitors to deliver high performance. It offers high specific power that extends the lifetime of the lithium-based batteries while allowing very fast charging. The C-Ion technology in this way is well suited for upgrading the power output of recharging stations where the grid infrastructure is limited.
2. Energy Intelligence
Energy intelligence solutions play a significant role in the electrification of transportation and energy systems. Startups collect data from utilities, automakers, and other stakeholders and extract insights on the use of electric vehicles (EVs) and charging infrastructure, as well as the generation and consumption of electricity. Technologies like artificial intelligence (AI) forecast the demand for charging and optimize the placement of charging stations to meet that demand. The analysis of charging data also allows automakers to identify opportunities to improve the performance of their EVs. It also aids owners to optimize their driving habits to get the most out of their vehicles. The electrification trend in this way optimizes the performance of EVs and charging infrastructure, reduces costs, and improves the efficiency of the electrical grid.
VoltSmart enables Automated Charging
Estonian startup VoltSmart develops data-driven software for remote management of energy consumption for EV charging. The startup's ML algorithms predict the required energy and departure time of EV drivers and automatically charge the EVs at the cheapest and greenest time. This startup's automated charging solution lowers operational costs and makes electrification more accessible and sustainable.
EVE Mobility aids Fleet Electrification
Irish startup EVE Mobility offers an e-mobility intelligence platform. It uses AI and ML to facilitate corporate fleet electrification. It combines vehicle and grid data to analyze costs associated with running an EV fleet. The startup's software tools monitor an organization's current state fleet operation and create a sustainability report. This way, the startup's solution reduces both emissions and carbon tax expenses.
3. Energy Sharing
Energy sharing solutions enable the transaction of excess electricity among multiple users and, thereby, improve the overall efficiency of the electrical grid. It facilitates the sharing of excess electricity from renewable energy sources, such as solar panels, and reduces the overall cost of electricity. For example, vehicle-to-grid (V2G) solutions allow EVs to sell excess electricity back to the grid when not in use. This balances the supply and demand of electricity on the grid and reduces the need for costly fossil fuel-based power plants. This electrification trend avoids any grid imbalances that may arise due to the mass adoption of electrified infrastructure.
Switch simplifies Domestic Energy Sharing
UK-based startup Switch offers an energy management platform. It facilitates plug and charge, advanced uptime diagnostics, vehicle-to-home, vehicle-to-building (V2B), vehicle-to-grid (V2G), and commercial-grade transactional use cases. The startup's platform automatically shares power between vehicles charging at the same time and balances the aggregated load against the main building supply. This ensures the efficient use of available power and reduces the need for supply upgrades, simplifying domestic energy sharing. Moreover, it aids the generation of revenue in the form of V2G transactions.
Inbalance grid ensures Grid Balancing
Italian startup Inbalance grid offers EV charging stations equipped with cloud-based software and controllers. The solution enables dynamic, real-time load management by tracking consumption and distributing the load based on the number of EVs being charged. Its metering equipment identifies unused power and directs it to EV charging stations. This allows power providers or grid operators to react and balance the grid according to the changing requirements.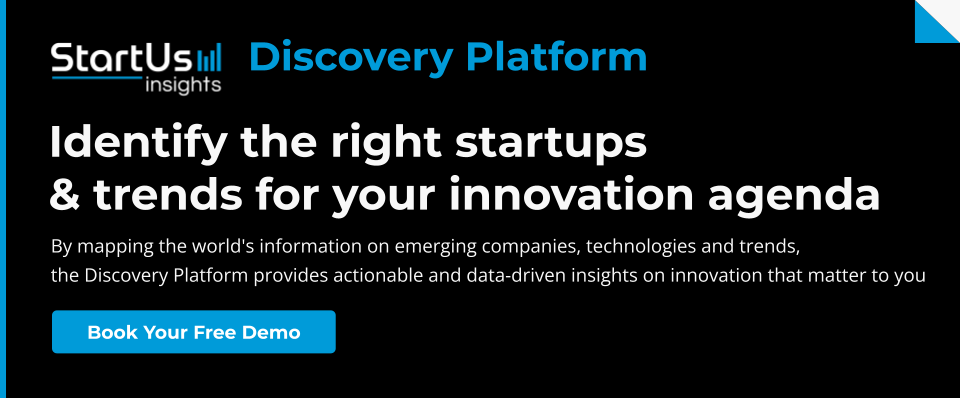 4. Heat Management Systems
Every electrical system generates a massive amount of heat while in operation. Managing this heat is critical to ensure the safe and efficient operation of electrical systems. Cooling systems dissipate excess heat from electrical components and devices using air-cooled, liquid-cooled, or thermoelectric cooling systems. Advances in heat management systems rely on the use of various technologies like phase change materials, microchannel cooling, microfluidic cooling, and nanofluidic cooling systems. Heat management systems improve the efficiency and effectiveness of electrified systems and ensure that they operate safely and reliably.
JetCool offers Direct-to-Chip Liquid Cooling
US-based startup JetCool designs a direct-to-chip liquid cooling system for high-power electronic applications. The startup's patented system uses arrays of fluid jets that route fluid directly at the targetted surface. It creates higher heat transfer in comparison to conventional heat sinks or cold plates that pass fluid over a surface. This technology finds use in traction inverters of electric motors, enabling high-performing, lightweight modules with an increased mean time to failure.
Synano uses Nanofluid Coolants
Dutch startup Synano develops nanofluid coolants for next-generation electronics. Synano's cooling system ensures proper and uniform dissipation of heat. For electromagnetic machines like linear motors, this enables more efficient cooling. This increases their productivity and reduces downtime as well as improves the resilience of electrical machines.
5. Power Electronics
Power electronics play a key role in the electrification of various systems and devices, including renewable energy systems, and electric vehicles. Wide bandgap semiconductors allow higher temperatures and switching speeds and find use in the development of more efficient and reliable electrified systems. Advanced power converters like multilevel converters, high-voltage direct current (HVDC) converters, and resonant converters offer improved efficiency and performance. In addition, technologies like silicon-carbide (SiC) transistors and aluminum electrolytic capacitors allow for better energy transfer and storage. These technologies facilitate the design and implementation of electrified systems with optimal performance and high efficiency.
CorePower Magnetics develops High Power Magnetic Cores
US-based startup CorePower Magnetics produces high-power magnetic cores using a scalable, in-line manufacturing process. The startup's nanocrystalline cores aid the optimization of thermal management, power density, and efficiency. Compared to conventional solutions, this enables the development of lighter electric motors with high-speed capabilities. Corepower also avoids the use of rare earth metals, further reducing the size and weight of motors leading to increased range and additional design flexibility.
AmpX offers Integrated Power Converters
US-based startup AmpX develops integrated power converters for EVs. The startup's onboard combined battery charger utilizes proprietary circuit topologies, control schemes, and magnetic components compatible with automated design for manufacturing. AmpX's solution combines an electrically integrated onboard charger and an auxiliary power module for charging both traction and auxiliary batteries. It also allows the transfer of charge from the traction battery to the auxiliary battery and supports V2G applications
6. Digital Twins
Digital twins offer a digital representation of a physical system, process, or product. In the context of electrification, digital twins simplify the design, testing, and optimization of electrified systems and devices. These digital replicas simulate the performance of electrified systems and devices during the design and development phase. This facilitates the quick identification and resolution of problems before manufacturing physical systems. Digital twins allow virtual testing and validation as well as predictive maintenance, saving time and resources in both the development and operational phases.
Newtwen creates Physics-based Virtual Replicas
Italian startup Newtwen enables the electrical drive and automation industry to quickly and automatically generate digital twins. The startup's software operates in real-time, evolves adaptively, and directly integrates into control chips. The solution uses machine learning to create physics-based virtual replicas. It allows automakers to reduce both the development time and costs, reducing time to market and minimizing manufacturing costs.
Farad.ai enables Grid Operation Optimization
UK-based startup Farad.ai builds an AI-powered digital twin solution for the energy industry enabling different stakeholders to move quickly to a net-zero carbon future. It is customizable to meet the requirements of various stakeholders like EV charging developers, distributed network operators, and renewable energy developers. It finds the optimum location for EV chargers based on grid constraints, land availability, and utilization forecasts. The startup's platform uses advanced analytics to understand and predict strains on the grid to make use of congested electricity and incorporate more renewable energy.
7. Sector Coupling
Sector coupling brings together different energy sectors, such as electricity, heat, and transport to optimize the use of energy and reduce the reliance on fossil fuels. Major sector coupling solutions include advanced EV systems, heat pumps, smart grids, energy storage, renewable energy sources, and distributed energy resources. These solutions use technologies such as sensors, control algorithms, and communication systems to optimize the generation, transmission, and distribution of electrical power. Sector coupling optimizes the distributed energy resources to reduce the reliance on the traditional electrical grid and to improve the resilience of the energy system. This facilitates energy efficiency, grid stability, and greenhouse gas emissions, among other benefits.
enaDyne makes Plasma Catalysis-based Reactors
German startup enaDyne develops plasma catalysis-based reactors. The startup's reactors selectively convert CO2 and green hydrogen or green methane into green chemicals and e-fuels. The catalysis technology also mitigates the intermediate step to produce syngas, saving resources and time. With the startup's power-to-X solution, mobility and transportation providers are able to leverage carbon-neutral e-fuels while transitioning to e-mobility.
Amogy develops Ammonia-powered Transportation
US-based startup Amogy enables ammonia-powered transportation. The startup's onboard liquid ammonia storage system provides hydrogen on demand to the fuel cells. Additionally, its liquid ammonia provides higher energy density than lithium batteries. This allows transportation companies to replace fossil fuels in ships and on-road vehicles to reduce carbon emissions without compromising efficiency.
Discover all Electrification Trends, Technologies & Startups
Emerging electrification trends are advancing the progress toward carbon neutrality. Innovations like advanced energy storage systems and efficient renewable energy generation are catalyzing the widespread adoption of electric vehicles and smart grid expansion, among other use cases. The electrification of various systems and devices is also leading to the emergence of new business models, such as subscription-based models, pay-per-use models, and shared ownership models. These electrification trends are enabling the transition to a cleaner, more sustainable future and improving the efficiency and reliability of electrified systems and devices.
The Electrification Trends & Startups outlined in this report only scratch the surface of trends that we identified during our data-driven innovation & startup scouting process. Among others, transaction energy, V2X, and power electronics will transform the sector as we know it today. Identifying new opportunities & emerging technologies to implement into your business goes a long way in gaining a competitive advantage. Get in touch to easily & exhaustively scout startups, technologies & trends that matter to you!
Looking for emerging electrification startups & technologies?
✕