Global Startup Heat Map highlights 10 Cloud Computing Startups to Watch in 2023
Through the Big Data & Artificial Intelligence (AI)-powered StartUs Insights Discovery Platform, which covers over 3 790 000+ startups & scaleups globally, we identified 578 cloud computing startups. The Global Startup Heat Map below highlights the 10 cloud computing startups to watch in 2023 as well as the geo-distribution of all 578 startups & scaleups we analyzed for this research. Based on the heat map, we see high startup activity in India, followed by Western Europe & the US. These cloud computing startups work on solutions ranging from cloud-edge orchestration to cloud-scale robotics and hyperautomation to manufacturing process intelligence.
Interested to explore all 570+ cloud computing startups?
As the world's largest resource for data on emerging companies, the SaaS platform enables you to identify relevant technologies and industry trends quickly & exhaustively. Based on the data from the platform, the Top 5 Cloud Computing Startup Hubs are in London, Bangalore, New York City, Mumbai & Berlin. The 10 hand-picked startups highlighted in this report are chosen from all over the world and develop solutions for process intelligence, product lifecycle management (PLM), cybersecurity, and equipment maintenance.
10 Cloud Computing Startups to Watch in 2023
Innovations in cloud computing include serverless computing, hybrid deployments, and more. Serverless platforms automatically scale resources based on demand, providing cost-efficiency and simplifying application development. Additionally, combining edge and cloud systems brings data processing closer to the source while improving data availability. This reduces latency and enables real-time analysis for applications requiring immediate insights. Further, containerization technologies like Docker and Kubernetes streamline application deployment and management, enhancing scalability, portability, and resource utilization. Moreover, the integration of AI and machine learning into cloud platforms enables advanced data analytics, predictive insights, and automation.
Controlytics AI delivers Manufacturing Process Intelligence
Indian startup Controlytics AI develops automation solutions using the Internet of Things (IoT), AI, and cloud computing. The startup's IoT gateway collects real-time data from equipment and processes. It then transmits the data to on-premises servers, edge devices, or the cloud for visualization and reporting. Additionally, the IoT gateway interfaces with programmable logic controllers (PLC) and control panels with multiple digital, analog, and communication ports. Besides cloud-based monitoring, Controlytics AI provides assembly line efficiency and overall equipment effectiveness (OEE) calculators. They enable factory owners to make data-driven decisions by providing an overview of line utilization, stoppage duration, line speed, and more.
Namla provides Could-Edge Orchestration
French startup Namla offers a platform that processes data close to connected machines and robots to minimize latency. The startup's platform features edge-based Kubernetes orchestration and automates deployment, management, and scaling of edge runtimes and components. Namla CN-SD-WAN interconnects edges over a secure overlay with zero-touch deployment. This reduces the risk of human error while its multi-cloud support allows for easy switching between providers. The startup's edge AI further optimizes machine learning models for specific hardware utilizing edge hardware acceleration. This provides faster machine reaction by avoiding the delay of sending data to the cloud and back.
FactoryPuls advances Unique Device Identifier Verification
German startup FactoryPuls provides solutions for UDI marking and verification that meets medical device reporting (MDR) requirements. The startup's CodeCore cloud-IoT platform easily integrates with existing systems like enterprise resources planners (ERP) via API. It also provides secure data management and live analysis of data from different sources. FactoryPuls uses European database on medical devices (EUDAMED) database management to ensure safety standards through German servers and private key infrastructure. Additionally, the startup offers CodeVisual, a visualization tool, and CodeSens, which automatically verifies the quality of printed UDI codes. The startup's solutions make the manufacturing of medical equipment traceable and safer.
MindPLM simplifies Product Lifecycle Management
Indian startup MindPLM makes cloud-based data storage and software services for product lifecycle management. The startup's cloud-based solution, Teamcenter X, manages mechanical, electrical, and software components in a single multi-domain bill of materials (BOM). It integrates with existing systems and features technology such as AI and machine learning (ML). Additionally, the solution's features change and document management, electronic computer-aided design (ECAD) integration, and quick product search. The platform streamlines operations, improves product quality, and integrates into Siemens' suite of products
DEVITY advances IIoT Cybersecurity
German startup DEVITY creates software and tools to uniquely identify, secure, and manage devices within industrial networks. The startup's solution, KEYNOA, serves as a scalable and flexible IoT solution through its enrollment service and connects devices to data platforms using industry protocols. It enables machine builders and component manufacturers to bring secure devices with protection against cyber attacks and secure maintenance of software components. DEVITY supports machine builders in meeting the requirements for secure networking by setting up a public key infrastructure (PKI) connected to KEYNOA. Besides, it handles software monitoring, management, and updates. DEVITY also protects industrial networks against unauthorized access through certificate and user management using certificate issuance and runtime control.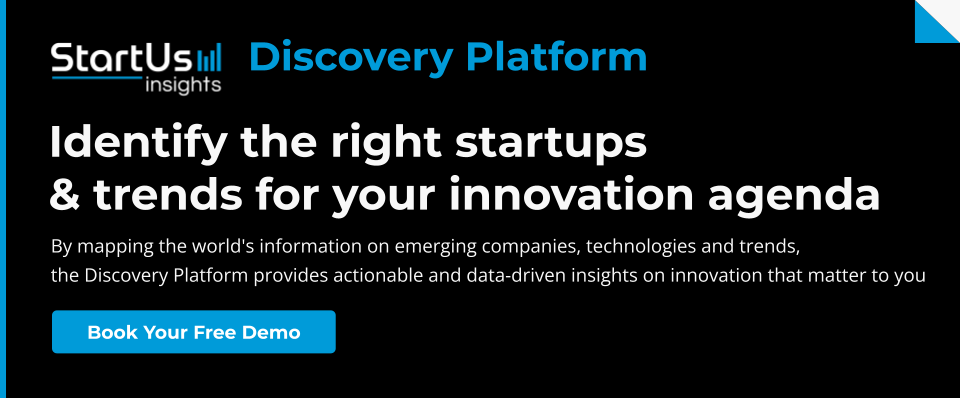 Presage Insights facilitates Equipment Maintenance
Presage Insights is an Indian startup that specializes in end-to-end asset health and performance management. The startup's solution features predictive maintenance, digitizes workflows, and offers AI-based forecasting and analytics. It includes IoT-based smart sensors and AI-based models to predict machine failures. It also has a feature for connected workers to increase engagement and collaboration, digitize work instructions, and provide real-time maintenance recommendations. The solution includes precise and accurate plug-and-play smart sensors with edge processing capabilities. The smart sensors then use advanced signal processing algorithms to reduce noise and enhance weak signals. Additionally, it features no-code machine learning with accurate multivariate time series anomaly detection capabilities. Moreover, the platform's scalable cloud computing enables real-time data processing, big data analytics, and personalized data visualization of various industrial operations.
robolaunch advances Cloud-Scale Robotics
Robolaunch is a Turkish startup that provides scalable cloud-native robotics platforms and mobile robots based on ROS/2 robot operating system. Its Cloud Robotics Platform offers easy development, deployment, and management of robots with remote control and monitoring from anywhere. The platform offers cloud-based simulations for validating applications without requiring powerful hardware through low-latency WebRTC-based streaming and GPU acceleration. robolaunch's platform enables quick and easy robot setup and deployment within a short span.
BE-IN-G develops 5G-based Hyperautomation
Spanish startup BE-IN-G develops platforms that combine 5G with AI, augmented reality, IoT, etc. to achieve hyperautomation. The startup delivers private 5G networks through a cloud-based management and orchestration platform. It controls multiple distributed private networks, including LTE, 5G, and Wi-Fi. The startup also leverages digital twins to optimize product performance and extend useful life. Besides, BE-IN-G's AI-enabled automation integrates with its 5G platform to address intelligent maintenance, product quality inspection, and demand planning in manufacturing. Moreover, the platforms easily integrate with existing IIoT and enterprise IT infrastructure without vendor lock-in.
XetaOne makes Cloud-based Edge Systems
XetaOne is a US-based startup that develops cloud-based edge systems, software, and rapidly deployable edge computers. Its edge computers quickly ingest large data sets to provide real-time intelligence. The startup enables its customers to host mission-critical data and computing workloads of processing, storing, accessing, and controlling sensitive information. They also offer cloud computing services for slower data exchanges, backup, and cold storage solutions, and also lease hardware. Moreover, Xeta.One Edge is the startup's ruggedized server that is deployable with low power and space requirements. Its HIPPA-compliant data centers offer secure cloud services globally, with a focus on government, media, and highly regulated industries.
Software Defined Automation accelerates Factory Automation
Software Defined Automation is a US-based startup that develops platforms to create a single source of truth for programmable logic controllers (PLCs). Its solution, PLC Ops, centralizes the management of PLCs, projects, versioning, access management, code retrieval, and backup. It also offers an integrated development environment (IDE)-as-a-service for streamlining the automation stack, reducing complexity and PLC deployment history to improve efficiency and security. Additionally, the solution enables automatic monitoring and alarming, visualization of PLC code changes, and over-the-air (OTA) PLC software updates. The platform increases transparency and protects digital factory ecosystems.
Discover All Emerging Cloud Computing Startups
The Industry 4.0 startups showcased in this report are only a small sample of all startups we identified through our data-driven startup scouting approach. Download our free Industry 4.0 Innovation Report for a broad overview of the industry or get in touch for quick & exhaustive research on the latest technologies & emerging solutions that will impact your company in 2023!
Looking for cloud computing startups & technologies?
✕
Get your free Industry 4.0 Innovation Report
We'll deliver it straight to your inbox!
✕