Global Startup Heat Map highlights 10 Carbon Trading Startups to Watch in 2023
Through the Big Data & Artificial Intelligence (AI)-powered StartUs Insights Discovery Platform, which covers over 3 790 000+ startups & scaleups globally, we identified 454 Carbon Trading startups. The Global Startup Heat Map below highlights the 10 carbon trading startups you should watch in 2023 as well as the geo-distribution of all carbon trading startups & scaleups we analyzed for this research. Based on the heat map, we see high startup activity in the USA and Europe, followed by India. These carbon trading startups work on solutions ranging from carbon sequestration and emission reduction strategy platforms to decentralized carbon trading marketplaces and supply chain transparency software.
Interested to explore all 450+ carbon trading startups?
As the world's largest resource for data on emerging companies, the SaaS platform enables you to identify relevant technologies and industry trends quickly & exhaustively. Based on the data from the platform, the Top 5 Carbon Trading Startup Hubs are in London, New York City, Berlin, Singapore, & San Francisco. The 10 hand-picked startups highlighted in this report are chosen from all over the world and develop solutions for supply chain transparency, carbon asset tokenization, flight emission management, and carbon offset marketplace.
10 Carbon Trading Startups to Watch in 2023
As the world becomes increasingly conscious of the impact of carbon emissions on the environment, several trends are emerging in carbon trading. Carbon sequestration is gaining traction as a way to capture and store carbon from the atmosphere. Supply chain transparency is becoming increasingly important with companies looking to reduce their carbon footprint by tracking emissions from their suppliers. Blockchain-based carbon exchange platforms are facilitating the trade of carbon credits while asset tokenization is enabling fractional ownership of carbon credits. Further, carbon mitigation projects are creating new opportunities for investment. Decentralized carbon trading platforms are emerging and carbon footprint measurement is becoming more accurate and accessible. Emission reduction strategy platforms are also enabling companies to develop and implement effective carbon reduction strategies.
Savimbo simplifies Carbon Sequestration
US-based Savimbo is an environmental management startup that offers free-trade carbon credits. It works directly with subsistence farmers in tropical forests to create, certify, and sell carbon credits and help organizations go carbon neutral. The startup utilizes drone scans for aerial photography, topographical mapping, and light detection and ranging (LiDAR)-based 3D scans and certifies the carbon credits of the farmers. Savimbo employs biochar pyrolysis and blockchain to track the carbon offsets and sells to bigger organizations and help them go carbon zero.
The Hemp Blockchain improves Supply Chain Transparency
The Hemp Blockchain is a US-based startup that develops blockchain-based supply chain management solutions for the hemp industry. To facilitate commerce, the startup connects industry participants throughout the value chain and provides carbon offsets, credits, and accounts for carbon sequestration. It provides a marketplace for growers, processors, manufacturers, and consumers as well as helps the industry to go carbon neutral. The Hemp Blockchain offers a technologically advanced system for trading carbon offsets and credits in the hemp industry.
ClimaFi enables Blockchain-based Carbon Exchange
ClimaFi is a UK-based startup that combines deep carbon market knowledge with blockchain to provide solutions for carbon reduction, removal, and trading. The startup offers a digital exchange platform, CLMT.EXCHANGE, for certified carbon credits that provides deep market liquidity and instant settlements of carbon trading. It uses a blockchain registry for issuing verified credits and aggregates data that enables organizations to achieve climate mitigation with transparency to the voluntary carbon market (VCM). ClimaFi thus enables price discovery, and precise tracking and monitoring of carbon trades by integrating blockchain.
Likvidi Technologies aids Carbon Asset Tokenization
Likvidi Technologies is a Finnish startup that enables carbon market participants to sell and market inventories as tokenized carbon assets. It offers an end-to-end blockchain-based platform, Likvidi Marketplace. This solution helps companies with carbon assets to compensate for their carbon footprint and go net zero. The platform leverages satellite imaging to enable carbon markets with easier access, better transparency, and higher monitoring accuracy to certify offsetting. Likvidi Technologies caters to carbon-heavy organizations by streamlining the offsetting process and saving the costs of emissions.
Climeto promotes Carbon Mitigation Projects
Indian startup Climeto builds an emission reduction and carbon credit market. It offers waste elimination, water management, carbon neutrality, credits, and trading to help carbon organizations to go net zero. The startup identifies greenhouse gas (GHG) emission reduction opportunities. It develops carbon mitigation projects to manage carbon offset portfolios and help carbon industries optimize value. Climeto caters to the chemical industry with biofuel carbon reduction as well as transport and logistics through the use of battery and hydrogen fuel cell electric vehicles (EVs).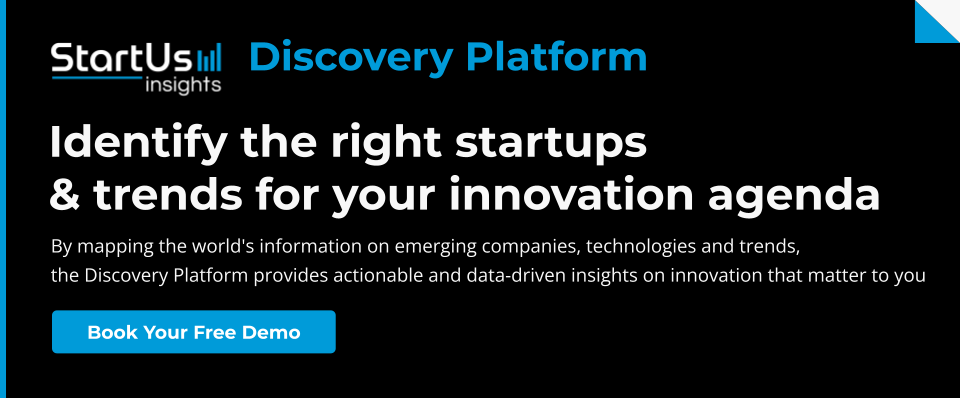 CarbonEco builds a Carbon Offset Marketplace
US-based startup CarbonEco provides a carbon offset market to buy, sell, and trade carbon credits. It uses Ethereum (ETH) blockchain in the platform to allow anyone to buy and sell the offsets easily. The market helps brands create campaigns for gathering carbon credits directly from the consumer communities. This eliminates the need for middlemen in the trade. Moreover, CarbonEco provides carbon-zero solutions and a safer trading platform for the voluntary carbon market.
Changeblock enables Decentralized Carbon Trading
UK-based startup Changeblock develops an end-to-end, decentralized trading infrastructure that allows companies and individuals to trade in carbon credits. It provides an easy-to-use platform with secure trading mechanisms to buy, sell, trade, and retire environmental credits. The platform offers real-time tracking of mitigations and audited evidence through live camera feeds to enable transparency in trading credits. Changeblock caters to plastics and maritime industries by delivering customized actionable insights and informed decision-making through machine learning.
Azzera simplifies Carbon Footprint Measurement
Canadian startup Azzera makes carbon footprint measurement solutions for individuals and businesses to zero out the GHG impacts. It identifies unavoidable emissions and recommends tailored offset projects sourced from third-party registries. The startup then evaluates the emissions using Azzera Impact Scoring. The startup's common carbon accounting follows GHG protocols for calculation and allows integration with national and international registries. Azzera thus facilitates end-to-end compliance management for automatic emission measurement and reporting of trading schemes, for both individuals and carbon industries.
OnCarbon streamlines Flight Emission Management
OnCarbon is a Finnish startup that develops solutions to manage flight emissions through carbon management and credit trading. It offers a buy-and-claim option to airline customers to claim carbon reduction credits achieved through their tickets. The startup provides transparency to minimize the harmful impact of travel. This enables better supply and demand of low-emission carbon travel products. As a result, OnCarbon enables flight customers to switch to a net zero solution. The startup also allows them to reduce their carbon footprint by promoting the use of sustainable aviation fuel (SAF).
goodcarbon designs Emission Reduction Strategies
German startup goodcarbon provides an emission reduction strategy platform for companies. It is a digital investment and trading platform for high-quality carbon credits to conserve and restore nature through verified solutions. The startup benefits the companies by providing secure hedging and de-risked investments on credits. It also benefits project owners by financing the projects upfront, which enables safer monetization. goodcarbon connects the companies with project owners directly and eliminates the need for middlemen, improving trade transparency.
Discover All Emerging CleanTech Startups
The CleanTech startups showcased in this report are only a small sample of all startups we identified through our data-driven startup scouting approach. Download our free CleanTech Innovation Report for a broad overview of the industry or get in touch for quick & exhaustive research on the latest technologies & emerging solutions that will impact your company in 2023!
Looking for carbon trading startups & technologies?
✕
Get your free CleanTech Innovation Report
We'll deliver it straight to your inbox!
✕