Online retail sales have been continuously rising since the start of the pandemic, driving more competition and consequently more customer acquisition costs and complexities of supply chain management. To prevent these problems, startups and brands alike are adopting new technologies as highlighted in the direct to consumer trends below. These include data-driven personalization, augmented reality-enhanced shopping experiences, seamless multichannel integration, and more.
These not only offer potential solutions to existing problems but also provide brands and businesses with enriched consumer insights, heightened engagement, and the opportunity to foster deeper. Additionally, these technologies simplify the process of engaging with audiences directly while reducing the dependency on middlemen in the sales process.
Top 10 Direct to Consumer Trends (2024)
Innovation Map outlines the Top 10 Direct-to-Consumer Trends & 20 Promising Startups
For this in-depth research on the Top 10 direct to consumer trends and startups, we analyzed a sample of 2317 global startups & scaleups. This data-driven research provides innovation intelligence that helps you improve strategic decision-making by giving you an overview of emerging technologies in the retail & e-commerce industries. In the Direct to Consumer Innovation Map below, you get a comprehensive overview of the innovation trends & startups that impact your company.
These insights are derived by working with our Big Data & Artificial Intelligence-powered StartUs Insights Discovery Platform, covering 3 790 000+ startups & scaleups globally. As the world's largest resource for data on emerging companies, the SaaS platform enables you to identify relevant technologies and industry trends quickly & exhaustively.
Tree Map reveals the Impact of the Top 10 D2C Trends
Based on the Direct-to-Consumer Innovation Map, the Tree Map below illustrates the impact of the Top 10 Direct to Consumer Trends in 2024. Subscription-based businesses, such as curated monthly subscription boxes are retaining consumers by offering personalized and recurring value.
Omnichannel experiences integrate online and offline shopping channels to provide seamless consumer interactions across multiple touchpoints. As sustainability concerns rise, many DTC brands are adopting circular economy strategies such as eco-friendly packaging, buy-back programs, or sustainable sourcing. The increase of digital and physical threats promotes the use of blockchain to transparently track the sourcing and footprint of products.
Smart personalization is using AI analytics to predict consumer preferences and tailor offerings to increase conversion rates. This is complemented by chatbots that handle real-time customer queries, while advanced automation systems streamline everything from inventory management to order fulfillment. Lastly, social commerce empowers consumers to shop directly through social media platforms with reverse logistics optimizing the returns process, ensuring customer satisfaction, and reducing wastage.
Global Startup Heat Map covers 2300+ Direct to Consumer Startups & Scaleups
The Global Startup Heat Map below highlights the global distribution of the 2317 exemplary startups & scaleups that we analyzed for this research. Created through the StartUs Insights Discovery Platform, the Heat Map reveals high startup activity in the US and India, followed by Europe.
Below, you get to meet 20 out of these 2300+ promising startups & scaleups as well as the solutions they develop. These D2C startups are hand-picked based on criteria such as founding year, location, funding raised & more. Depending on your specific needs, your top picks might look entirely different.
Interested to explore all 2300+ direct-to-consumer startups & scaleups?
Top 10 Direct to Consumer Trends for 2024
1. Subscription-based Business
The lack of an intermediary creates challenges in the self-management of inventory and establishing trust with consumers while increasing the costs of customer acquisition from competition. Therefore, innovations in subscription-based business models where consumers directly purchase recurring deliveries or access products/services are addressing these issues through a range of solutions.
This includes predictable revenue streams using customer and market data, fostering long-term customer relationships, and enabling tailored offerings based on preferences. Moreover, this not only reduces inventory waste but also enhances brand loyalty while ensuring consistent engagement with consumers.
Loop Solutions enables Shopify Subscription Gamification
US-based startup Loop Solutions enhances the subscriber experience for DTC brands that use Shopify. The startup offers a gamified rewards system and a customizable subscriber portal called Loop Flows that automates personalized subscriber journeys. It enables brands to create unique gamification logic that auto-apply discounts, and auto-add free gifts based on order milestones.
The platform also supports product-switching logic based on subscriber preferences and their shopping history. Loop's automation and personalization enable DTC businesses to retain subscribers and increase average order value. Furthermore, it also integrates with various Shopify apps to streamline the subscription management process.
Relo creates a Subscription Converter
UK-based startup Relo improves repeat revenue for scaling D2C brands through its product – Subscription Converter. The platform transforms active customers into subscribers by analyzing Shopify customer data and predicting optimal subscription times. Its integration with the marketing automation platform Klaviyo allows brands to utilize this predictive data in their existing communication flows.
Additionally, its Magic Cart is a 1-click smart cart that can be added to the call to action (ATA) button to facilitate subscription conversion, prioritizing mobile users and personalization. Relo's subscription conversion platform contrasts with traditional methods that often target the wrong customers and provide rigid, impersonal flows.
Mypik offers a Flexible Subscription Box Builder
Australian startup Mypik develops a platform for DTC brands to establish flexible subscription box services. Its Flexible Subscription Box Builder allows brands to set up subscription boxes swiftly, offering both user choice and curated options. Additionally, it provides subscribers with the autonomy to manage billing, shipping, and payment methods through a dedicated portal. The platform also possesses the flexibility to adjust order contents, upgrade, downgrade, or switch between different packs.
Further, its Subscriber Management Tools allows brands to manually create subscriptions with a dashboard, adjust subscriber details, and schedule payments. Its integrated management enables subscribers to manage their subscriptions directly from the brand's website, maintaining a consistent user experience. Mypik's tools reduce churn and elevate customer satisfaction in the DTC sector by optimizing the subscription journey for customers.
2. Omnichannel Experiences
The numerous avenues available in modern retail create fragmented customer touchpoints, difficulty in maintaining consistent brand messaging across platforms, and a poor post-purchase experience. D2C brands are delivering omnichannel customer experiences by integrating various interaction points, like online and in-store, into a cohesive ecosystem or platform.
This unified approach ensures that consumers receive a consistent brand experience, irrespective of the channel they choose. Moreover, this facilitates smoother transitions between online browsing, in-store purchases, and post-purchase services. As a result, DTC brands are able to enhance customer loyalty, reduce friction in the buying process, and gather comprehensive data to further refine their strategies.
Ops Engine advances Third Party Logistics Fulfillment
US-based startup Ops Engine specializes in both e-commerce and omnichannel fulfillment, ensuring efficient order processing and distribution. Its platform integrates with e-commerce channels, marketplaces, and ERP systems. Besides, the platform features continuous data-driven optimization to improve the quality and delivery of products while optimizing costs.
The platform also contains multi-carrier parcel management, deliverability validation, and post-purchase tracking to streamline the order fulfillment process. Moreover, Ops Engine offers a range of services, from e-commerce fulfillment to wholesale distribution, subscription box fulfillment, and more.
Power to the Brand promotes Omnichannel Distribution Service Partnerships
Singapore-based startup Power to the Brand specializes in omnichannel distribution services for direct-to-consumer brands. The startup offers a tech-driven distribution infrastructure that encompasses online and physical retail stores, affiliates, and social media channels. Its comprehensive suite of solutions includes local logistics and returns to active retailer management and corporate bulk orders.
The platform emphasizes a seamless customer experience, with features like delivery concierge and post-delivery user-generated content engagement. Additionally, they offer marketing strategies tailored to local markets, including text-based marketing and co-marketing collaborations. Power to the Brand services localize brand operations, enhancing their presence and reach.
3. Sustainability
Consumer-centric industries are facing stricter regulations due to the environmental impact of excessive packaging, high carbon emissions from transportation, and the ethical concerns surrounding product sourcing. Innovations in sustainability are offering solutions like circular packaging materials, delivery route optimization, and supply chain transparency that prioritize ethical and sustainable sourcing.
By integrating these sustainable practices, DTC brands address environmental and ethical concerns and also cater to the growing consumer demand for responsible consumption. This enhances brand reputation and trust among environmentally-conscious consumers.
Seatopia ensures Sustainable Aquaculture
US-based D2C startup Seatopia advances regenerative aquaculture by offering mercury-safe seafood directly to consumers. The startup sources its products from sustainable farms to ensure a low-density, clean-water environment for aquatic life. The seafood, rich in essential Omega-3s, undergoes rigorous third-party certification for sustainable and fair trade practices.
Beyond providing seafood, Seatopia actively contributes to ocean health by replanting wild kelp forests with every order. The startup's focus on sustainability also extends to eco-friendly packaging and carbon-neutral delivery, emphasizing a holistic approach. Seatopia combines high-quality product delivery to consumers while emphasizing environmental responsibility in aquaculture.
Bower Collective produces Sustainable Household Products
UK-based DTC startup Bower Collective promotes a sustainable lifestyle by offering eco-friendly household products. The startup's natural household items in reusable packaging reduce plastic waste. Bower Collective's BowerPack reusable packaging system brings the circular economy to consumer goods by allowing customers to send back empty refill pouches for reuse and recycling.
It also features a free return envelope with the packaging additionally containing a safety valve system to prevent internal contamination. Besides this to improve visibility and traceability of packaging, Brower Collective uses a digital tracking ID system to monitor its entire lifecycle. Bower Collective also collaborates to remove ocean-bound plastic, furthering their commitment to environmental protection.
4. Smart Personalization
DTC businesses often struggle due to impersonal customer interactions, difficulty in product recommendation accuracy, and the challenge of retaining consumers in an oversaturated market. Smart personalization addresses this and more through the use of advanced algorithms and artificial intelligence to analyze individual consumer behaviors and preferences.
This data-driven approach allows DTC brands to offer tailored product recommendations, create personalized marketing campaigns, and design user interfaces that adapt to individual consumer needs. As a result, consumers enjoy a more relevant and engaging shopping experience, leading to increased loyalty and higher conversion rates for businesses.
RetainIQ provides AI-powered Hyper-Personalization
Indian startup RetainIQ delivers hyper-personalized experiences for shoppers through AI-driven email and SMS campaigns. The startup uses AI to craft personalized emails to enhance customer engagement and drive conversions. The SMS personalization offers dynamic content like images and gifs tailored to individual attributes. The email personalization feature incorporates elements like weather, user journey, and location to make content more relevant and engaging.
By leveraging data, RetainIQ offers product suggestions based on preferences, purchase history, and even forecasted weather conditions. Through this solution, RetainIQ ensures that brands are able to communicate effectively and offer a personalized experience for each shopper.
Skin + Me offers Personalized Skin Care Treatment
UK-based direct-to-consumer startup Skin + Me develops personalized skin treatments. Its solutions provide dermatologist-designed skincare solutions that are delivered directly to consumers. The startup's offerings range from treatments for skin aging, acne, and rosacea, to hyperpigmentation, ensuring a comprehensive approach to skin health.
Moreover, its Daily Dosers system ensures consistent application and optimal results with formulations that adjust each month to suit a person's changing skincare needs. Besides, Skin + Me emphasizes sustainability with its packaging made from recyclable materials.
5. Automation Systems
Rising consumerism and the removal of middlemen in direct-to-consumer models places additional burdens on business from order processing, manual handling of customer inquiries, and time-consuming inventory management. Therefore, automation systems are providing solutions by streamlining operations from end to end.
Advanced automated platforms are able to handle tasks like real-time inventory updates, instant omnichannel order processing, and even automated customer support through chatbots. By integrating these systems, DTC brands significantly reduce operational bottlenecks, ensure timely responses to customer queries, and optimize supply chain processes, leading to enhanced customer satisfaction.
MyAlice offers Sales and Support Automation
MyAlice is a Singapore-based startup that makes an AI-driven platform to automate support and sales, particularly in e-commerce. Its conversational suite engages customers at various touchpoints in social media including WhatsApp, Instagram, Facebook, and more. The platform's features include a conversational suite for marketing, commerce, support, and care, allowing businesses to discover, engage, and service customers before and after sales.
Moreover, it facilitates high-quality conversations, from product discovery to post-purchase engagement, ensuring a seamless customer journey. MyAlice integrates with popular e-commerce platforms like Shopify and WooCommerce and supports various messaging channels, including Viber, Instagram, and Telegram. MyAlice's approach ensures brands communicate effectively, offering a tailored experience for each shopper and elevating both customer satisfaction and revenue.
GTech advances Marketing Automation
GTech is an Indonesian startup that specializes in omnichannel digitalization, DTC commerce transformation, and customer relationship management (CRM). Its marketing automation solution OPTIMUS, includes a customer data platform and smart segmentation to enhance consumer digital engagement and optimize the customer journey.
Moreover, its omnichannel marketing automation covers electronic direct mail, push marketing through WhatsApp, and marketing to Facebook audiences. GTech's solutions empower brands to streamline operations and enhance customer interactions through the unification of offline and online customer data.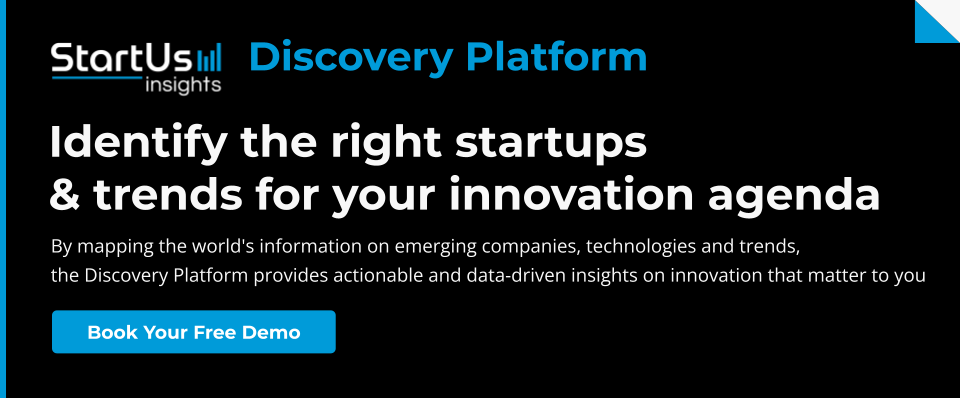 6. Social Commerce
Building organic engagement is highly difficult and is further exacerbated by the high cost of advertising, and converting social media followers into paying customers. Innovations in social commerce are reshaping this landscape by integrating shopping experiences within social media platforms.
Features like shoppable posts, in-app checkout processes, and influencer collaborations allow DTC brands to access environments where consumers spend a significant amount of time. This reduces the friction in the purchasing journey and also enables businesses to leverage the power of social media and community-driven endorsements. Consequently, it leads to more authentic engagement and sales conversions.
Pinosell simplifies Social Shopping
Pinosell is a US-based startup that develops a platform for turning Instagram posts into shoppable items, enabling a smooth transition from social engagement to purchase. The platform enables businesses to establish a shoppable Instagram storefront with just three clicks, eliminating the need for extensive content creation.
Pinosell's platforms also feature an embedded conversational webchat, stock and order management, payment management, and multi-channel single checkout. The platform provides a comprehensive shopping experience from product discovery to checkout while bridging the gap between social media engagement and e-commerce.
ZipLip offers Automated Social Commerce
ZipLip is an Indian startup that enhances the social commerce experience through its AI-powered commerce suite. This startup enables merchants to convert their social media posts into shoppable items which streamlines the buying process. Through its social commerce platform, merchants easily create mini-catalogs showcasing their products and share them across various social media platforms, facilitating automated purchases.
ZipLip's platform also offers a seamless checkout experience, ensuring that customers remain engaged without leaving their preferred social media platform. Besides, ZipLip provides AI-driven analytics on customer purchase patterns, curated sales lead to boost conversion rates, and AI-powered fraud detection that protects their customers. ZipLip's tools, including order, delivery, and payment management, are tailored to optimize conversion rates and let businesses leverage the full potential of social commerce.
7. Blockchain
Counterfeit products, lack of transparency in supply chains, and concerns over data security in transactions are among the growing concerns of consumers. This is why startups are developing blockchain solutions. By utilizing decentralized ledgers, DTC brands provide verifiable proof of product authenticity, ensuring that consumers receive genuine products.
Additionally, blockchain's transparent and immutable nature allows for traceable supply chains, offering consumers insights into product origins and ethical practices. Further, the secure nature of blockchain transactions enhances data protection, instilling greater confidence in consumers when making purchases. In this way, consumers are given a greater sense of security, knowing that their digital information and products are both secured.
eFama improves Supply Chain Transparency
eFama is a South African startup that provides blockchain technology to ensure trust, transparency, and fair trade for farmers, commercial buyers, and consumers. The startup's Coronet Blockchain serves as a distributed ledger to securely store transactions and data, accessible only by permissioned participants. This blockchain ensures that all supply chain parties undergo thorough vetting and confirmation of reliability before onboarding.
Every block in the Coronet Blockchain possesses a unique hash, ensuring data integrity and preventing tampering. Besides, eFama offers smart contracts, which automatically facilitate payments upon fulfillment of trade terms, eliminating third-party involvement. Through this solution, businesses increase cost savings on sourcing and quality assurance while ensuring transparent and efficient trade.
8. Chatbots
A significant amount of manpower and resources are spent to provide timely customer support, address repetitive inquiries, and ensure consistent brand communication across multiple touchpoints. Innovations in chatbot technology are addressing these issues through advanced chatbots, powered by AI and machine learning.
These language learning models (LLMs) allow chatbots to handle a wide range of customer queries in real time, reducing wait times and enhancing the overall customer experience. These chatbots are also able to be programmed to maintain brand voice consistency and offer personalized product recommendations based on user interaction. Besides, it even facilitates transactions to streamline customer journeys and foster increased brand loyalty.
BiteSpeed provides Chat-based Commerce
Indian startup BiteSpeed develops solutions to increase commerce through WhatsApp marketing, chatbots, and omnichannel support. The startup offers tools to convert Shopify store visitors into sales using WhatsApp. Its features include abandoned cart recovery, segmented bulk messaging, and a WhatsApp shop integrated with chatbots.
These chatbots reduce response times and automate common queries, enhancing customer experiences. Additionally, the omnichannel inbox facilitates sales by responding to messages across various platforms like Facebook, WhatsApp, and Instagram. This approach to chat-based commerce streamlines customer interactions and boosts sales by combining smart marketing and automation.
LimeChat enables Automated Instagram Messaging
LimeChat is an Indian startup that makes a chat marketing system to increase customer response rates through social media. The platform enables businesses to generate revenue through personalized customer interactions and doubles conversions through Instagram marketing automation.
Its chat marketing lets brands share content directly with their customers and showcase tailored product pages, resulting in more conversations and conversions. The automation tools also handle responses to story replies, comments, and sales journeys. LimeChat's story-based marketing provides businesses with efficient and personalized engagement.
9. AI & Analytics
Deciphering large amounts of customer data requires significant processing power and is prone to introducing errors when predicting market trends and optimizing campaigns for maximum returns. Startups are addressing these concerns by harnessing the processing capability of big data and advanced machine learning algorithms to analyze consumer behavior patterns at granular levels.
This enables the forecast of demand with heightened accuracy, and the tailoring of marketing strategies dynamically based on real-time feedback. Further, this ensures more efficient resource allocation and enables brands to stay ahead of market shifts and deliver highly personalized experiences to their consumers, driving both engagement and sales.
Black Crow provides Predictive Intelligence for DTC Brands
US-based startup Black Crow AI develops a predictive intelligence platform for e-commerce to enhance revenue for DTC brands. The startup's platform interprets over 450 signals across sessions to optimize user engagement and recognition. Its Smart ID feature ensures that first-party tracking remains persistent, allowing businesses to understand user behavior across multiple sessions.
Moreover, real-time data processing sifts through billions of data points, enriching data quality for activation across various marketing channels. The machine learning platform also predicts the future value of every site visitor almost instantly after any action they take. This predictive intelligence aids in scaling paid marketing, optimizing email marketing, and refining channel strategies.
Market Theory AI simplifies Revenue Forecasting
US-based startup Market Theory AI provides an advanced analytics platform to optimize marketing efforts and enhance cost-efficiency. The startup's platform combines data science, forecasting, and simulations along with a proprietary AI to quantify brand value and enhance decision-making processes. Its attribution modeling uses machine learning to understand the impact of various marketing channels on revenue with additional tools to delve into understanding customer behavior and market trends.
Market Theory AI's platform also forecasts revenue through market basket analysis, time-series econometric modeling, and more. Its other business intelligence tools include predictive and prescriptive analytics that prioritize cost efficiency and ensure impactful utilization of marketing budgets. Market Theory AI's platform provides the direct-to-consumer industry with data-driven insights and optimized marketing strategies.
10. Reverse Logistics
The direct-to-consumer business model places the burden of managing product returns directly on the business. This includes all the costs associated with returned goods while also ensuring customer satisfaction during the return process. Reverse logistics assists businesses in addressing these issues through advanced systems that facilitate a streamlined return procedure.
This also includes the automation of refurbishment or recycling of returned items and providing real-time visibility into the return status for both the brand and the consumer. By optimizing the reverse logistics chain, DTC brands reduce operational costs and enhance customer loyalty by offering a hassle-free and transparent return experience.
FloorFound promotes Furniture Recommerce
FloorFound is a US-based startup that converts large item returns, open boxes, and resellable items into new inventory and revenue. The startup's comprehensive reverse logistics offers efficient transportation and storage with a meticulous seven-point inspection process that ensures each item's verification, documentation, and condition rating.
Moreover, its data-backed pricing strategies consider item condition and market demand, optimizing prices for various sales channels. FloorFound's approach emphasizes sustainability, positioning brands as environmentally conscious entities, and converting potential liabilities into revenue streams.
CANADA3PL aids in Returns Management
Canadian startup Canada3PL offers a comprehensive solution for e-commerce warehousing and logistics. The startup provides warehousing and inventory management services to ensure efficient storage and quick product delivery to customers. Its cloud-based platform allows businesses to monitor inventory and order processing in real time. The startup also partners with major carriers to enable cost-effective domestic and international shipments.
Moreover, a significant aspect of its service is returns management, which simplifies the process of handling returned items, whether for restocking or disposal. The startup emphasizes secure warehousing and offers an all-in-one solution to eliminate the need for multiple logistics partners. The platform's integration with major carriers ensures savings on shipping rates and enables same-day shipping and fulfillment, increasing customer satisfaction.
Discover all Direct to Consumer Trends, Technologies & Startups
Voice commerce, facilitated by smart assistants, simplifies the shopping process, enabling consumers to make purchases using vocal commands. Augmented Reality (AR) shopping tools enhance online browsing and allow users to visualize products in their environment before making a purchase decision. Additionally, 3D printing allows for rapid prototyping and customization, creating an avenue to provide consumers with products tailored to their preferences.
The direct to consumer trends and startups outlined in this report only scratch the surface of trends that we identified during our data-driven innovation & startup scouting process. Identifying new opportunities & emerging technologies to implement into your business goes a long way in gaining a competitive advantage.
Interested to explore all 2300+ D2C startups?
✕
Looking for emerging D2C startups & technologies?
✕
Looking for specific direct to consumer trends & technologies?
✕